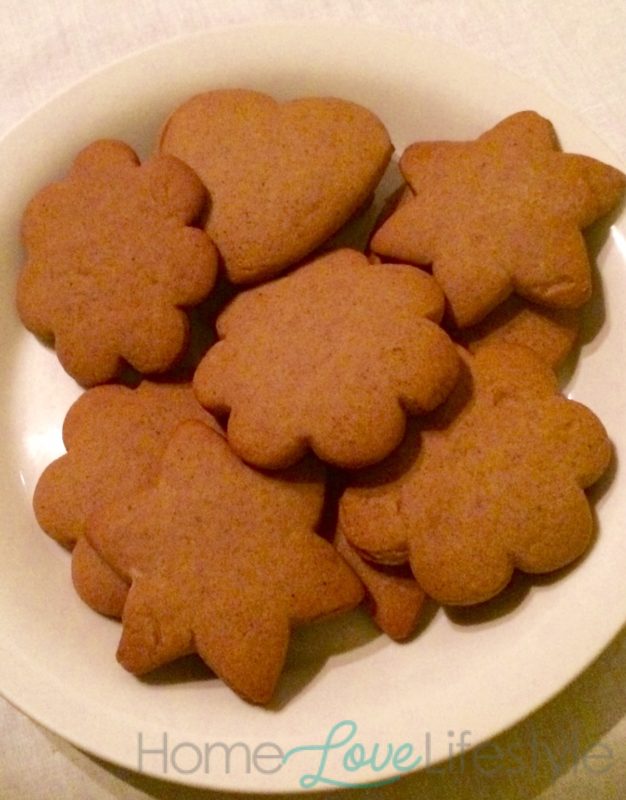 A family recipe for Ginger Biscuits is very special indeed. Since I was a child I have looked forward to December because that is when my mother baked Ginger Biscuits. They have the balance of sweet and spice just right, in keeping with the Swedish concept of lagom or balance, and are a hit with friends and family alike. After much persuasion, Mummy has agreed to share the family recipe. So here it is for everyone to enjoy:
You will need:
¼ lb butter
¾ cup Golden Syrup
1 ½ cup sugar
¾ cup thick cream
4 cups flour
½ tbsp ground cloves
½ tbsp ground cinnamon
½ tbsp ground ginger
½ tbsp baking soda
Method:
Mix the softened butter, sugar, golden syrup & spices in a large bowl. Whip the thick cream and add to the mixture. Mix some of the flour with the baking soda and add to the mixture. Stir in the rest of the flour and knead the dough until the batter is smooth.
Cover the batter and then place it in the fridge till the next day. Now roll out the fragrant dough on a flat surface and then use cookie cutters to make shapes. Grease baking trays well and place biscuits on the trays. Cook for 15-20 min at 350F in the oven. Keep an eye on the ginger biscuits, to make sure they are a golden brown but don't burn (I burnt the last tray of my cookies recently because I got busy with other things).
Have some fun with the shapes; I love making stars, hearts and flowers with the cookie cutter. Then share with friends and family immediately or store in an air tight box so they stay crisp.
These delicious and spicy Scandinavian ginger cookies will delight both young and old.