This summer in July I went to Kuala Lumpur, Malaysia with my aunt. It was just the two of us.
We flew PIA and it was a straight flight to KL. It was a late night flight.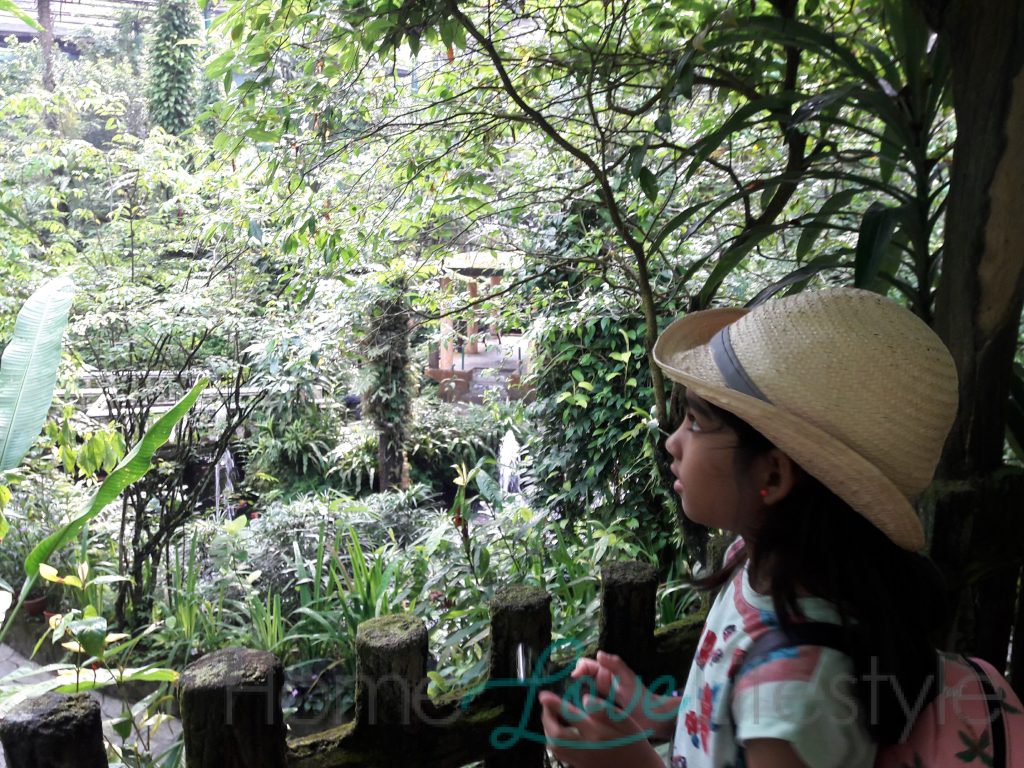 Day 1
We checked into a very lovely hotel named Park Royal in Bukit Bintang. We had to wait for one hour for our room to be upgraded to a bigger one. This gave us the opportunity to explore the neighbourhood. We discovered that this was a good area for tourists.
My aunt's friend Saima Aunty came to visit us at the hotel and later our family friends took us out for dinner to a trendy restaurant in a very tall building. We also saw the Petronas tower at night. But I was extremely tired from all the walking and the flight.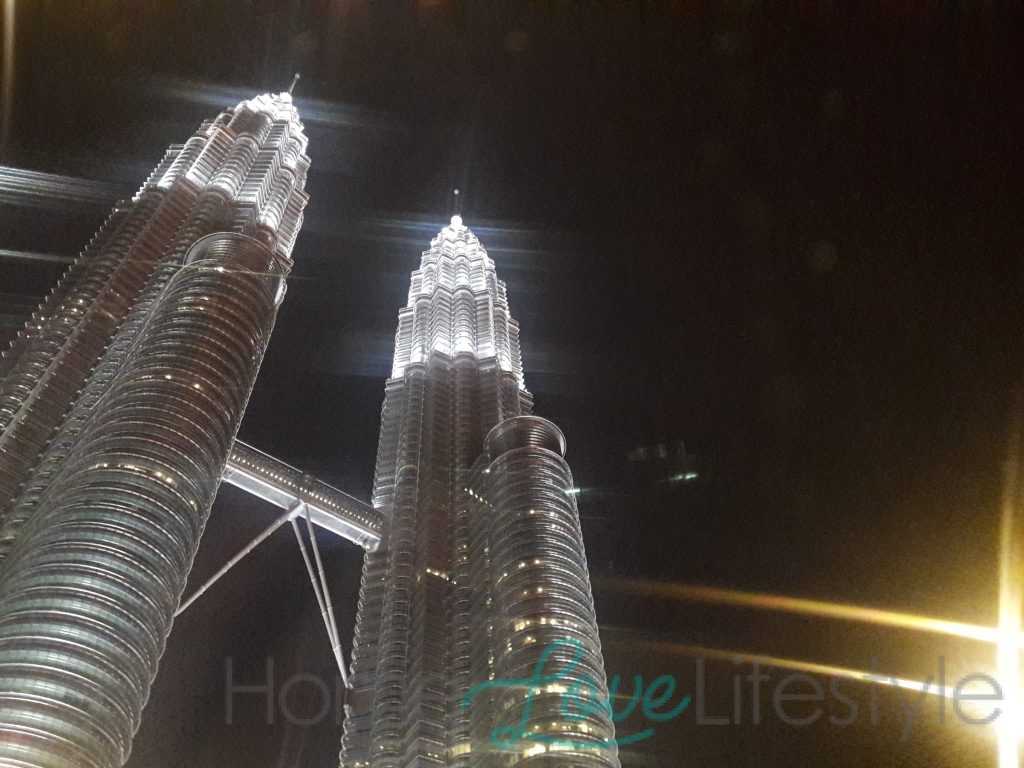 Day 2
We got up and went down for breakfast in the hotel. Then we walked to the famous Pavillion Mall and along the way we saw many other shops. We came back after lunch and then we were picked up from our hotel by my aunt's friends for a mini tour of the city and then they took us for a real Malay meal. It was a little bit like daal chawal served on a banana leaf and some salad and it was very colourful. They also took us for dessert to a nice coffee shop. Then they dropped us back to our hotel.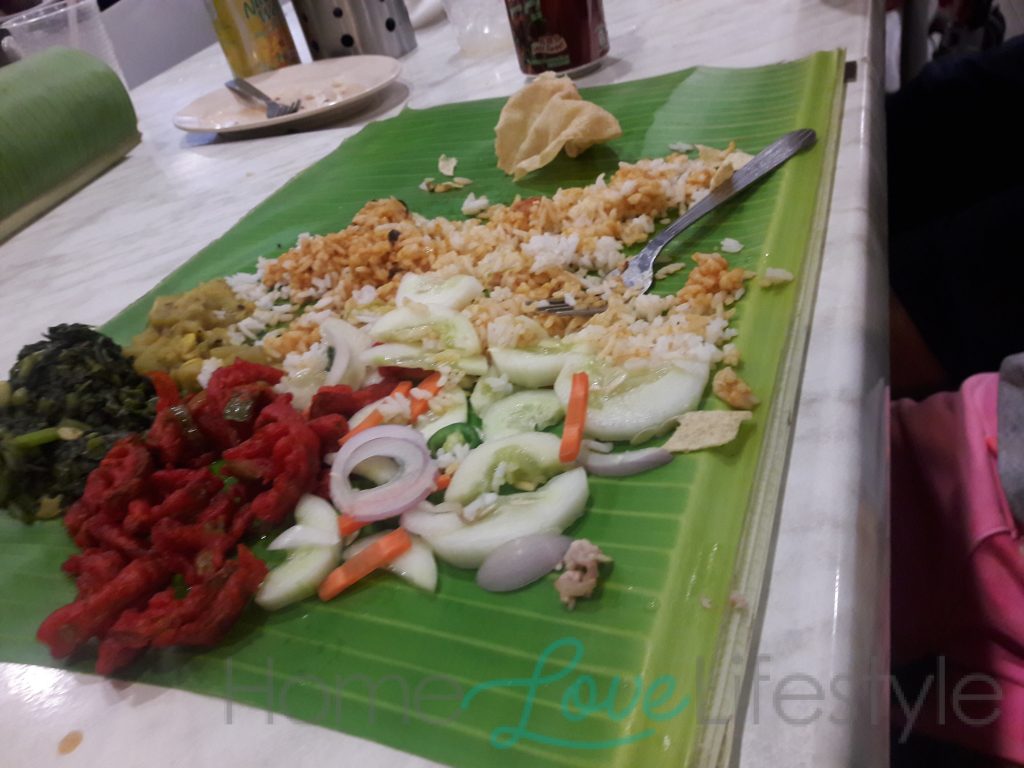 Day 3
We started our day with a big breakfast. We went on a city tour in a van, to the many tourist sights including the King's palace, the memorial and to a very interesting museum. At the museum we saw miniature models of the famous buildings. But the best thing at the museum was the miniature model of the city of Kuala Lumpur. This was made by an architect and it took his team 10 years to make. We also went to the Petronas tower and took lots of photos. We also went to a chocolate factory and saw lots of cocoa trees. Chocolate is made from cocoa.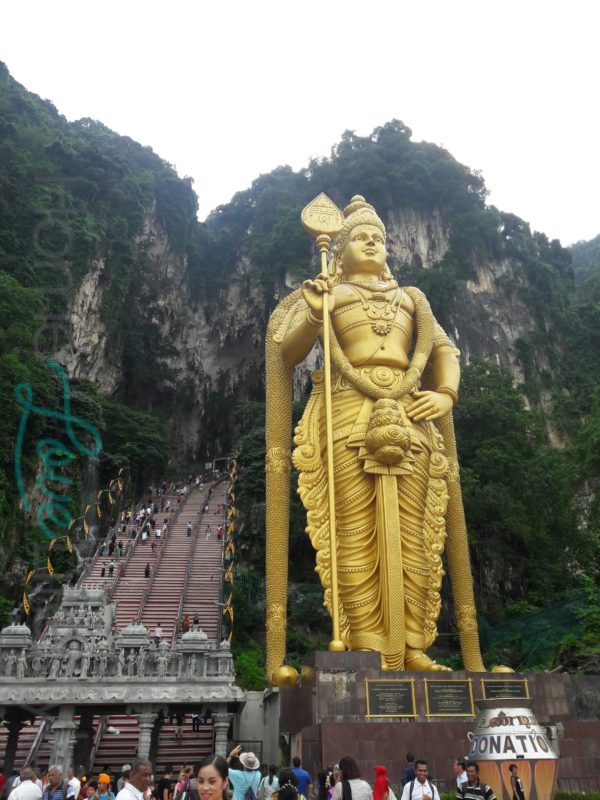 Later, after some rest I met my 2 cousins in their hotel and spent the evening with them. We had a lot of fun.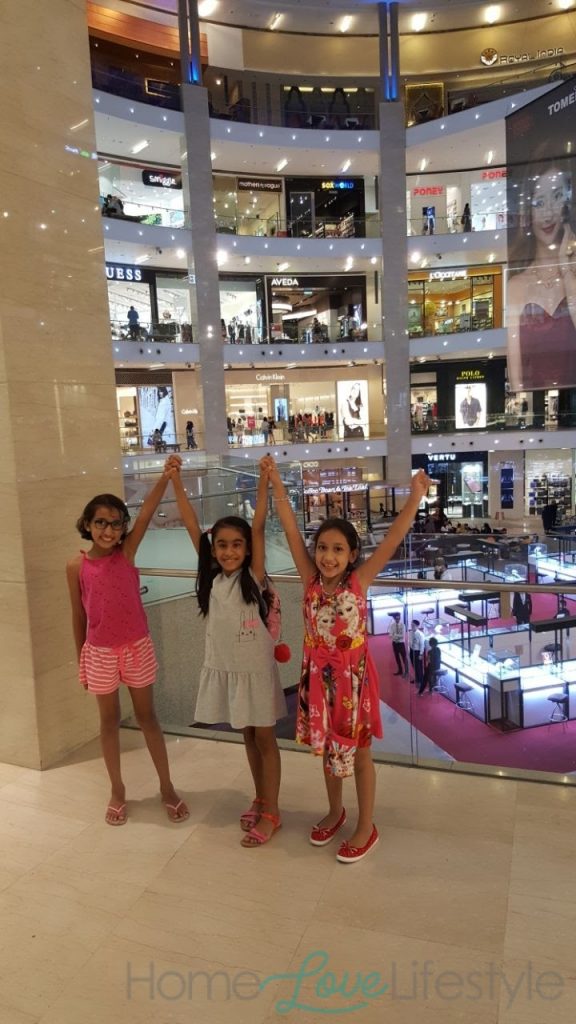 Day 4
After breakfast we were picked up by the tour company to take us to the city of Malacca. It took us almost 4 to 5 hours to reach by bus. We had a walking tour of the city and went up to the fort, and walked around the city by the canal. We also stopped at a Buddhist temple, saw a Hindu temple and a Mosque all on one street. Then we had a big delicious lunch. Our tour guide lost a few tourists and we had to wait to find them before we travelled back to KL. It was a very long, tiring and hot day. Malacca was a pretty city.
Day 5
We went to the Butterfly park. We saw many beautiful and colourful butterflies in different sizes and shapes. I took lots of photographs. Then we went to the famous Batu Caves and climbed 272 steps up to the caves. There were lots of monkeys there. Then we took a train ride and I bumped into my cousins in a mall. Then we spent the afternoon together in our hotel.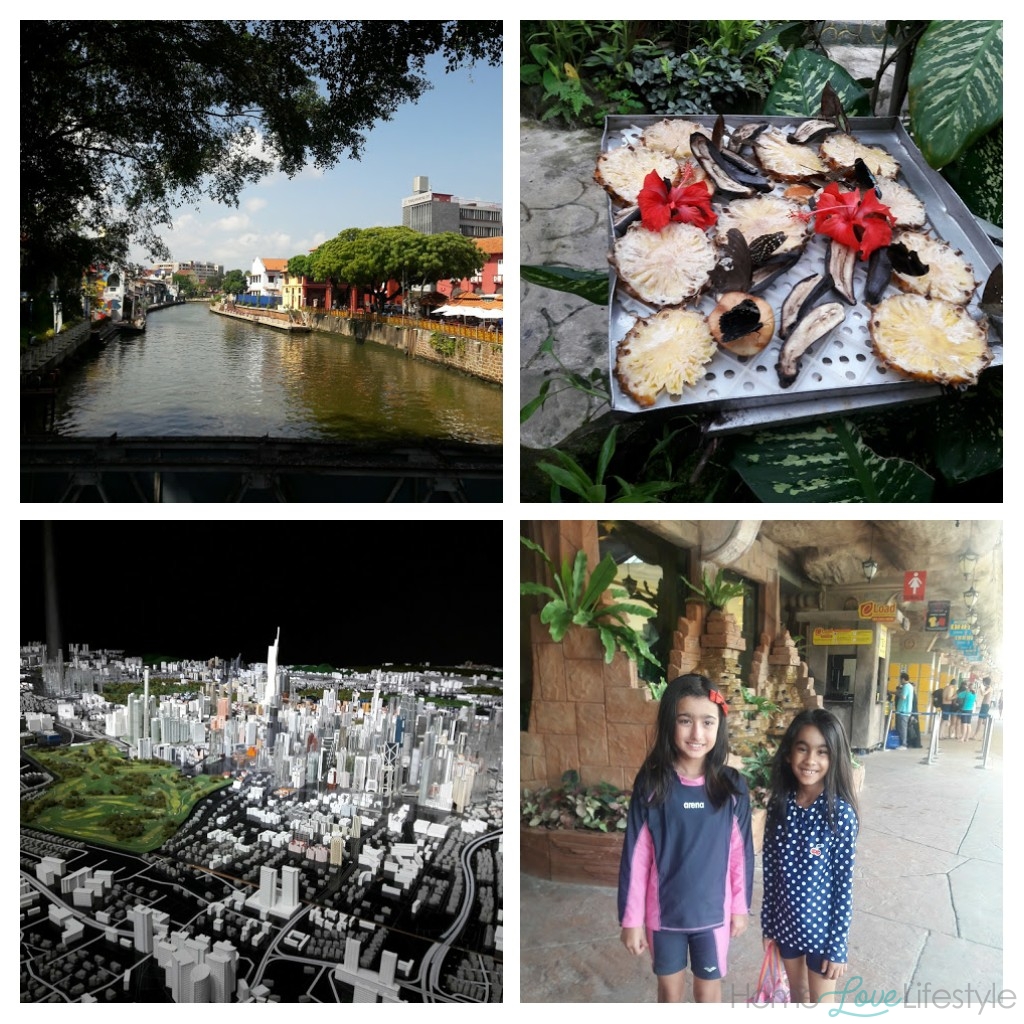 Day 6
We went for a special batik painting class with Saima Aunty at the cultural centre. I did a few batik paintings. Then we spent the rest of the day with Saima Aunty and her daughter. We had lots of dessert.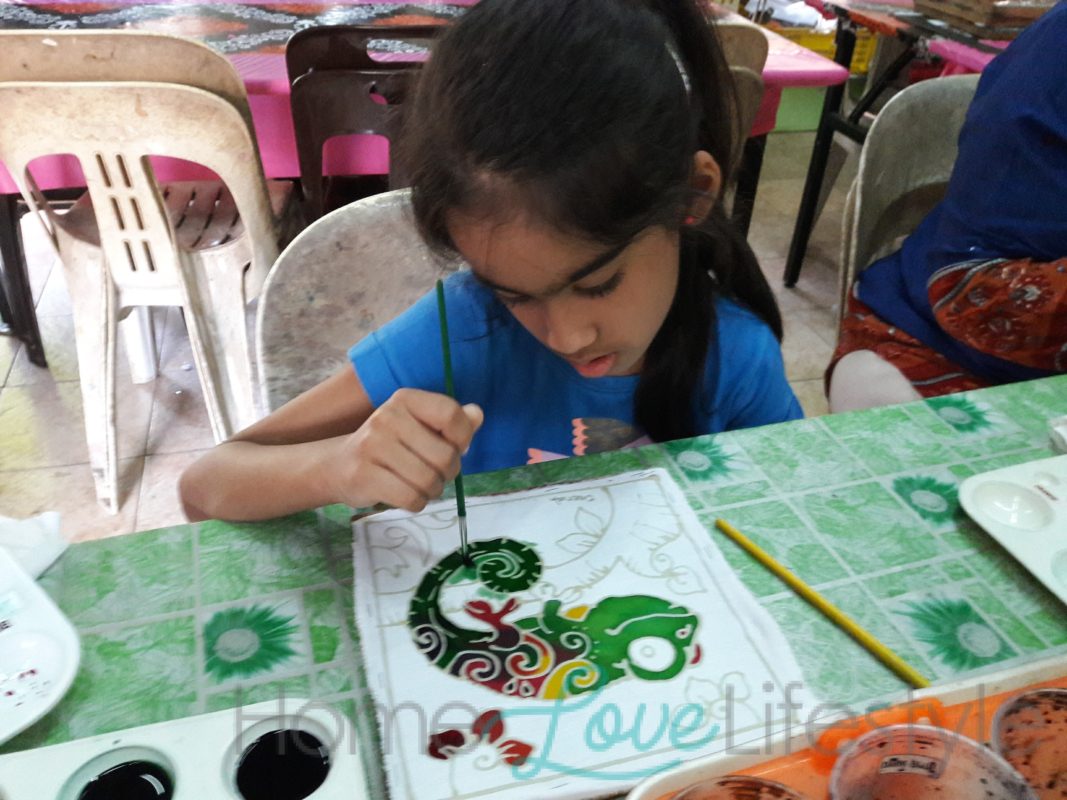 Day 7
After breakfast we went to the Sunway Lagoon water park. There I met my friend Sara and her family and we spent the day with them and had lots of fun. We stayed at the Sunway Lagoon hotel. After the park, we went in to the huge mall for some last minute shopping. Our family friends came to see us after dinner.
Day 8
After a huge breakfast we packed and left for the airport for our flight back to Karachi. It was an amazing holiday.