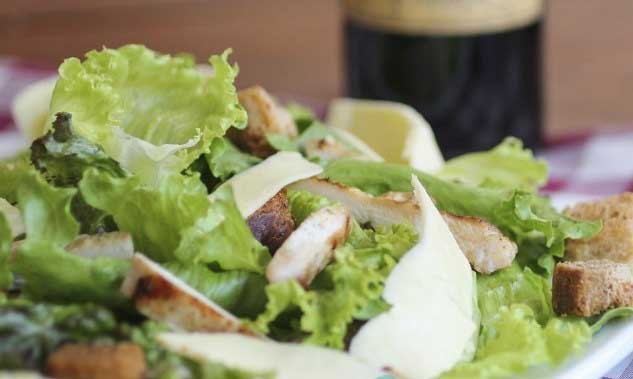 With all the increased focus on a healthy lifestyle, salads have become a dietary staple. But it can be a little difficult to be creative with salads and one can end up either skipping them altogether or turning to expensive health food lines.
With a little organization, however, you can learn to easily incorporate a salad into your daily meals.
Make sure you have supply of salad veggies on hand – it should be a part of your daily or weekly shopping list. The basics are lettuce – preferably iceberg – tomatoes, capsicum, carrots, and any other seasonal greens like broccoli, green beans etc. Also stock canned or pre-boiled chickpeas, nuts, cottage or feta cheese and fruit in your kitchen to add variety to your salads.
Once you have these staples in store, you can come up with a myriad combination of ingredients for your salad. Here are three essential salad dressings that you can make and keep in your fridge for up to a week.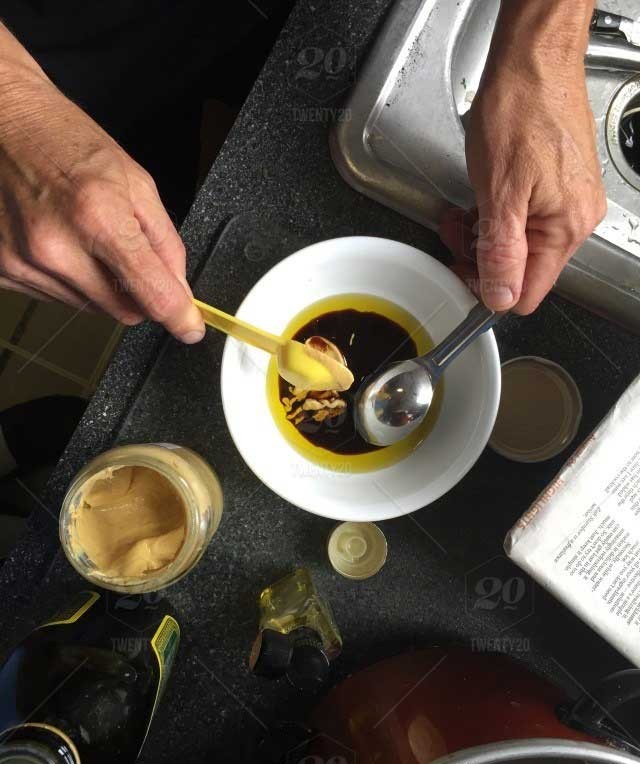 Basic Vinaigrette 
3 tablespoons good quality olive oil, preferably virgin olive oil.
3 tablespoons good quality vinegar, apple cider vinegar, red or white wine vinegar or balsamic are all good choices. Avoid the synthetic vinegars.
1/2 teaspoon honey or brown sugar
Salt and pepper according to taste
1 teaspoon mustard paste or powder (optional)
Any dried herbs at hand. Oregano, basil, tarragon…anything will work.
Whisk together equal parts of olive oil, vinegar and all the other ingredients. The oil and vinegar must emulsify, that is blend into a cloudy mixture. To do this you can use a fork and good old elbow grease or small blender if the quantity is large enough. Alternatively put all the ingredients in a jar, tightly close the lid and shake vigourously. This works well and you can store the extra vinaigrette in the jar.
The oil and vinegar will separate once again once stored but a quick shake will fix that.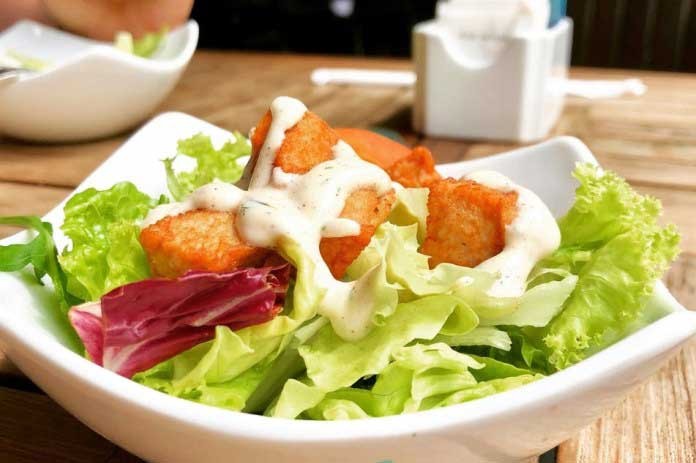 Creamy Dressing
2 tablespoons mayonnaise
3 tablespoons yoghurt
Half a Lemon
1 teaspoon mustard paste
1/2 teaspoon honey
Salt and pepper to taste
Mix together equal portions of mayonnaise, yoghurt and all the other ingredients. Beat with a fork into a creamy blend and you will be surprised how yummy this dressing is. The more health conscious can reduce or totally eliminate the mayonnaise and use only yoghurt.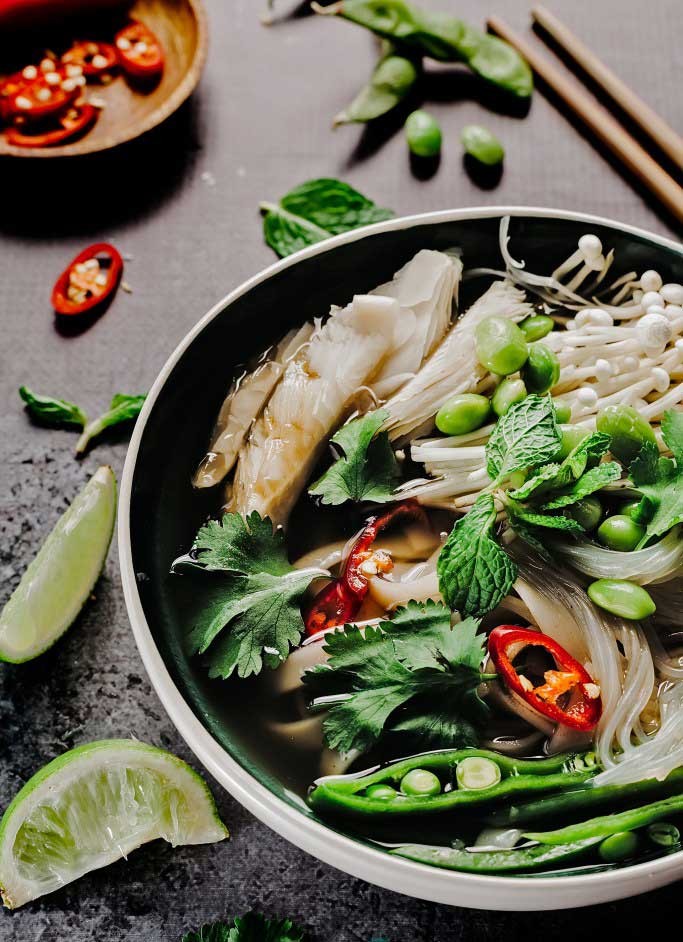 Asian Salad Dressing
3 tablespoons rice wine vinegar
1 teaspoon brown sugar or honey
3 tablespoons soy sauce
1 teaspoon freshly grated ginger
1/2 teaspoon garlic
1 tablespoon sesame oil
i tablespoon lightly toasted sesame seeds
Whisk everything except the sesame seeds together. Beat well so that all the ingredients are well mixed and the sesame oil and vinegar are emulsified. You can use the jar method for this as well. Add the sesame seeds at the end.
This dressing is good on green salads. You can add slivers of beef, pre-cooked prawns,  chicken or boiled eggs to give it more substance.