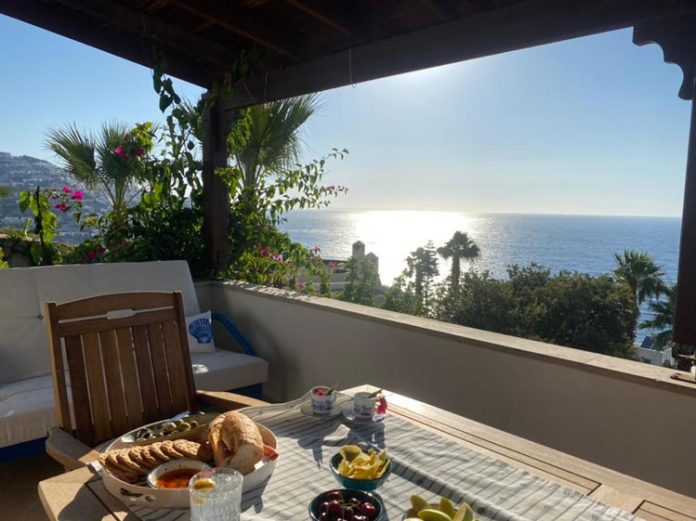 This serene apartment in the Turkish port city of Bodrum is a relaxing holiday retreat for the owners Ainee and Shehzad. They occupy the top floor of  a two-storey structure with a shared swimming pool. Turkey is a favourite destination for holiday seekers and the picturesque and lively destination of Bodrum offers just about everything from exquisite vistas and bustling markets to ancient sites and pretty beaches. Ainee shared some pictures of her home away from home and spoke about what this space means to her.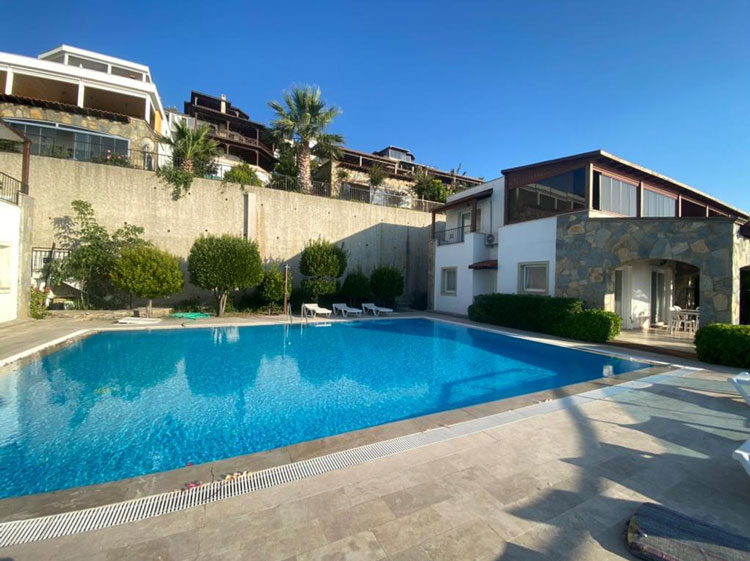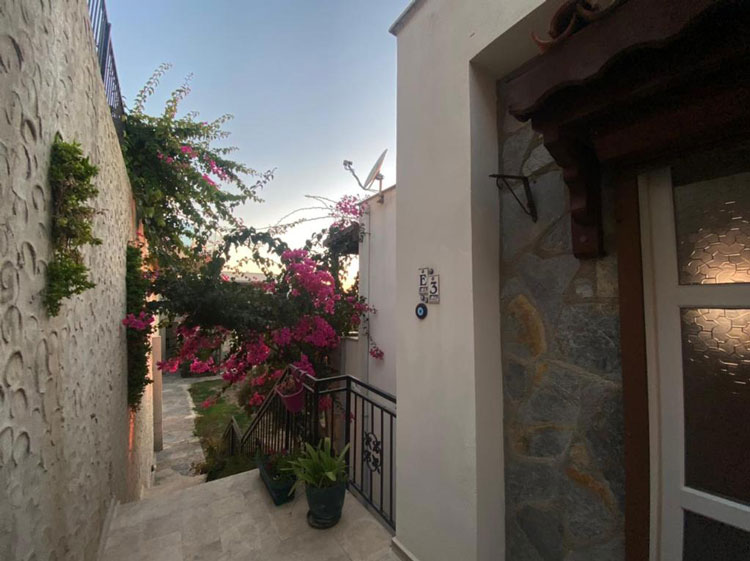 How did you decide on this particular place? What features were you looking for?
It was love at first sight! The minute I stepped into this apartment and saw the two beautiful large terraces overlooking the sea, I was hooked. It was so beautiful; like out of a storybook.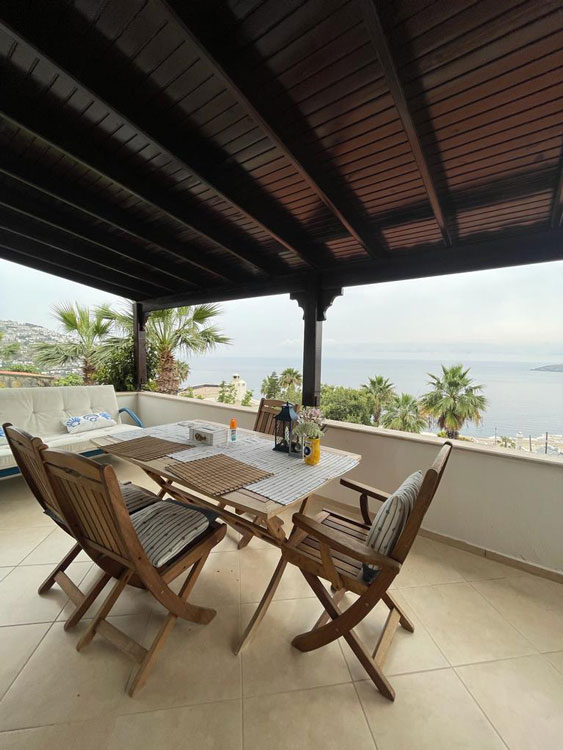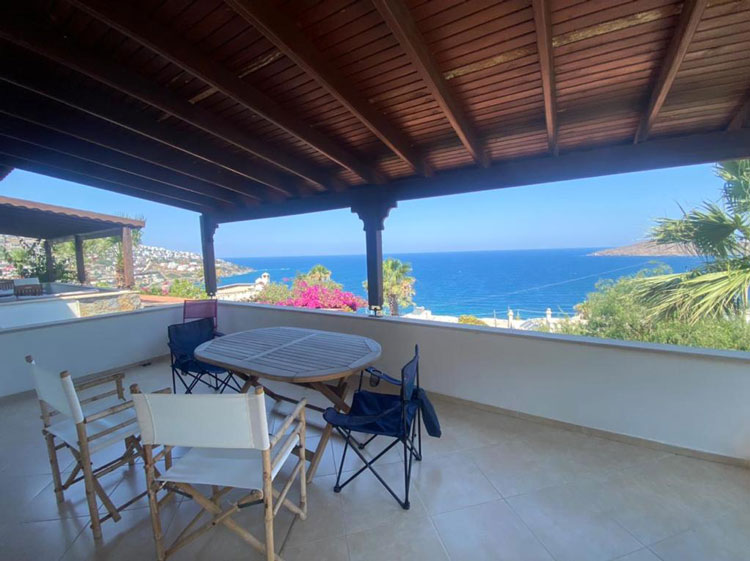 How often do you visit?
We go there at least once or twice a year and would like to go more often … let's see maybe in the future.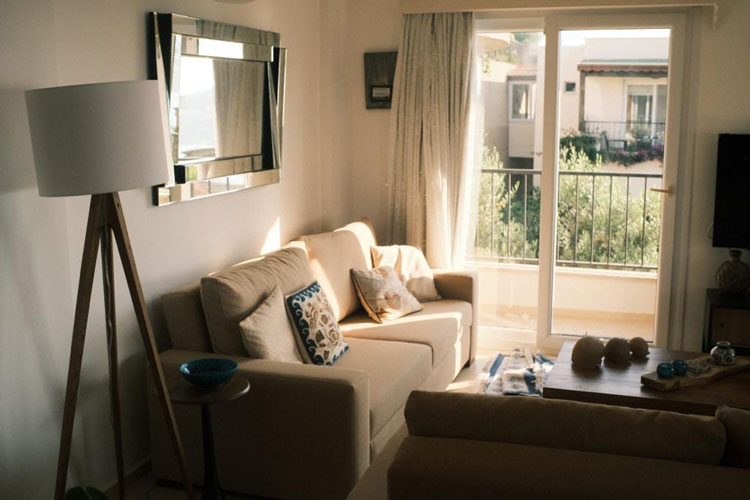 You did the interiors yourself of course. Did you source everything from Turkey?
My daughter and I do interiors professionally. For this space, we procured everything from Turkey because we wanted it to have a local flavour. But it has our touch. Every time we come back here from Pakistan, we carry something, a painting or some accessory, so it seems like home.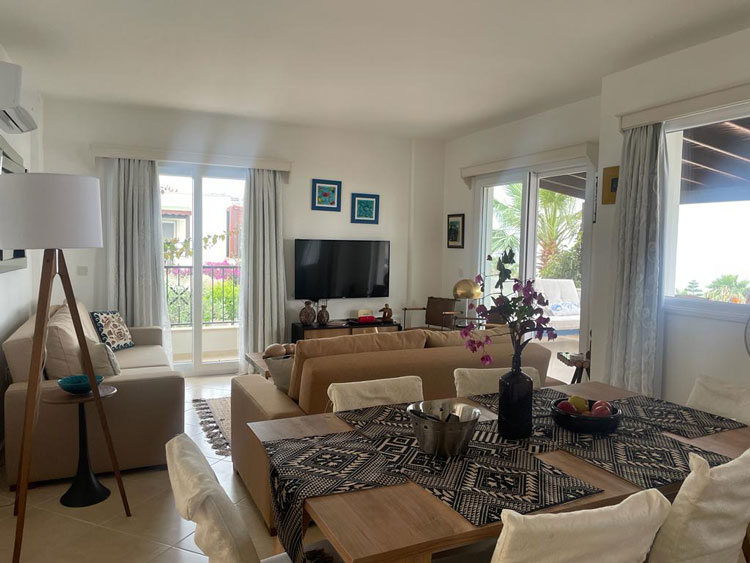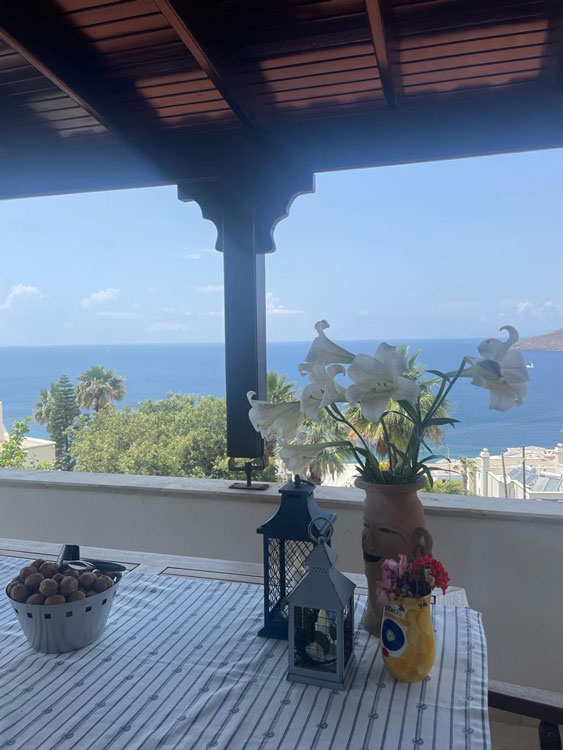 The place has a very serene vibe. What was your vision or inspiration when you designed the interiors?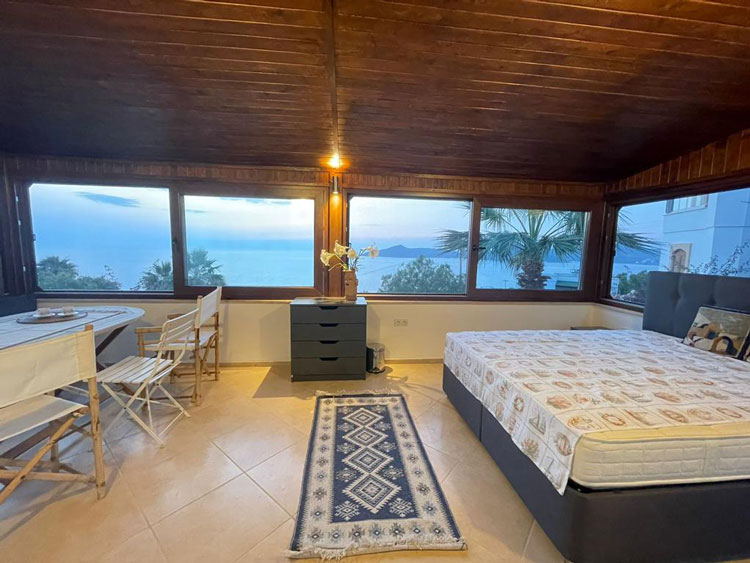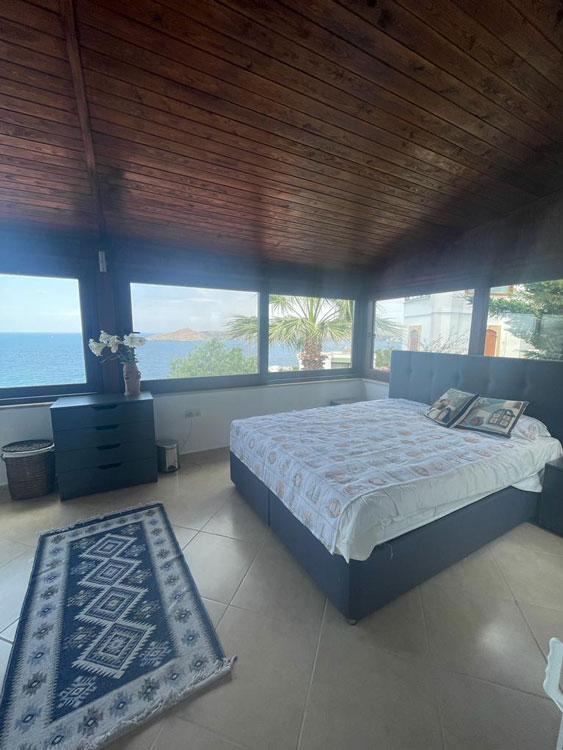 We wanted it to feel like home and be in sync with the natural scenery; the  beautiful Aegean Sea, the boats dotting the water, the vibrant flowers and greenery. Bodrum is very peaceful and yet it has a very happening, dynamic vibe. So we tried to incorporate such elements and be harmonious with the surroundings.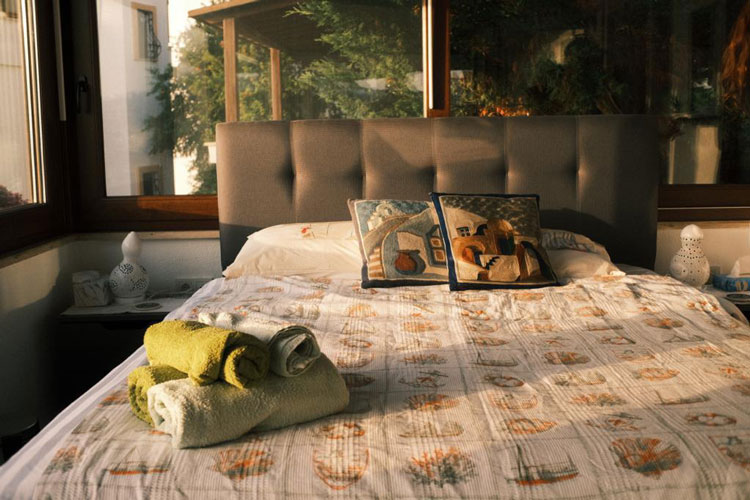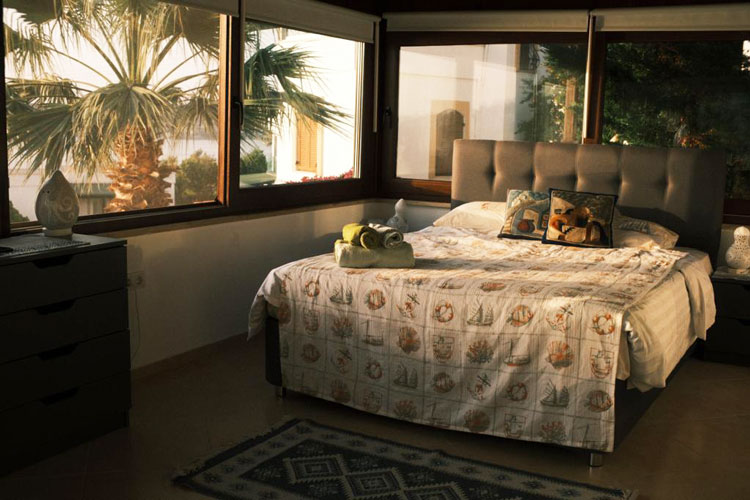 What is the neighbourhood like?
The neighbourhood is lovely! A minute away is the local bus stop which is very convenient.  Then about a three to four minute drive away we have the local markets which sell fresh vegetables, cheeses, olive oil and a bewildering variety of other amazing produce. About ten minutes away we have lovely streets lined with quaint shops and cafes.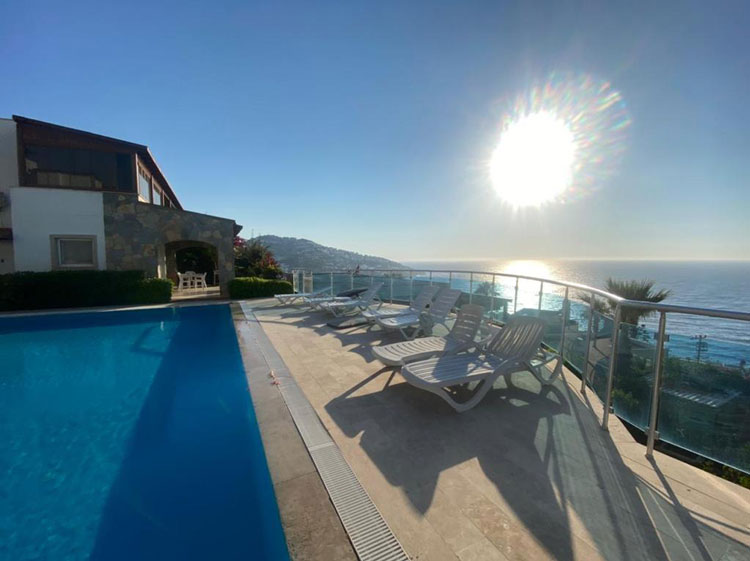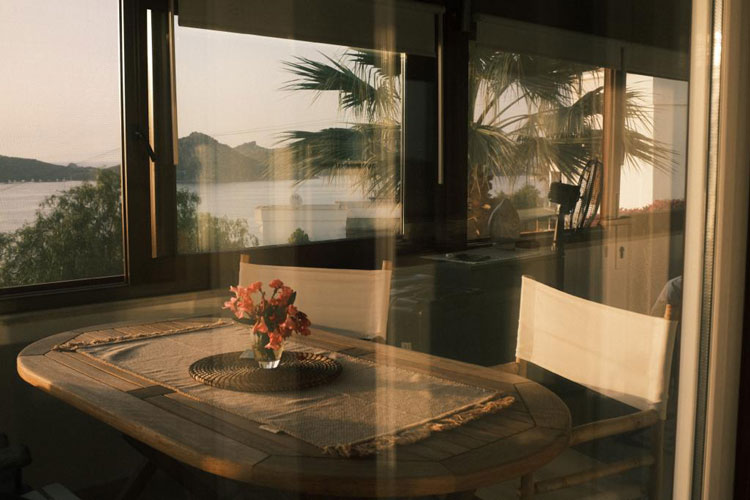 And about fifteen minutes away is the the Yalikavak marina. This a main quay area with    high-end shops and our favourite restaurant, the Cookshop, which overlooks  all the bustle and has a good fun vibe.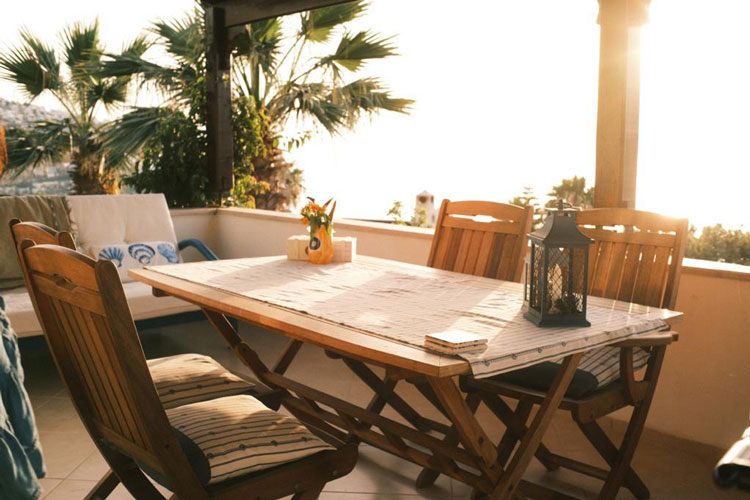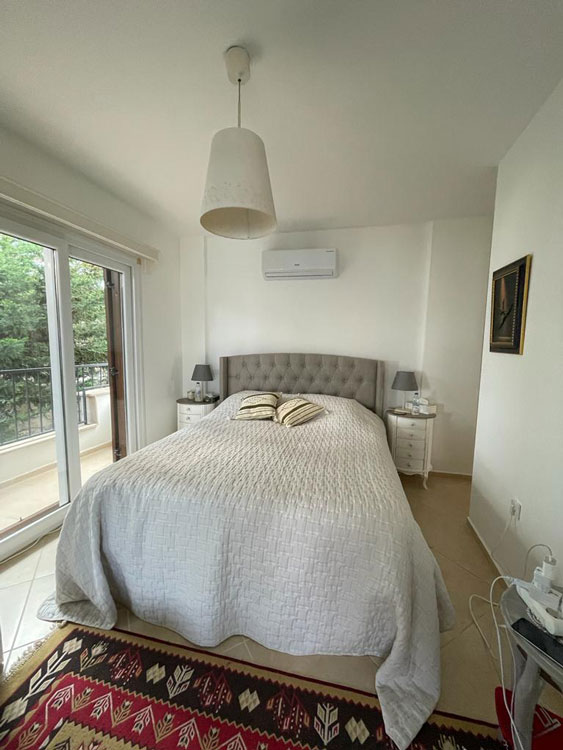 Have you made friends with the locals?
We have some beautiful Turkish friends who have become like family to us. Some friends from the UK  have also settled here which is lovely.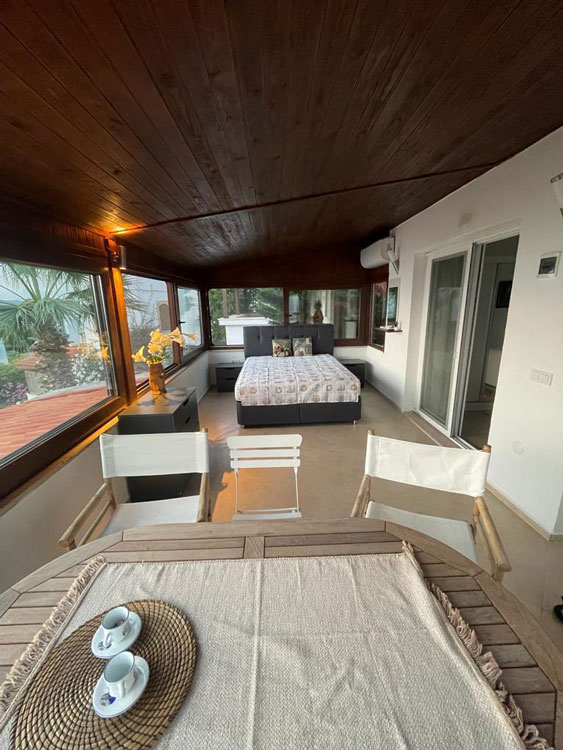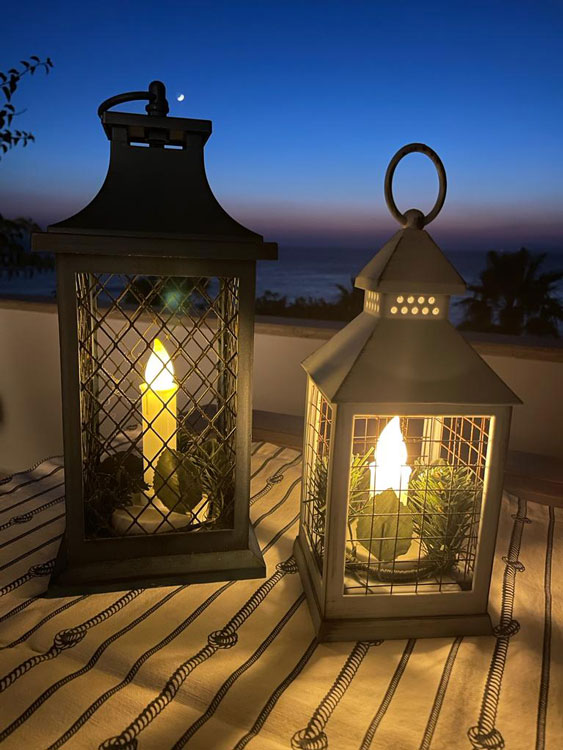 Do you rent out the place when you're not living there?
No we don't although we have thought about it. However, our home is open to our friends whether we are there or not; our home is their home
What is your favourite way to spend time in Bodrum?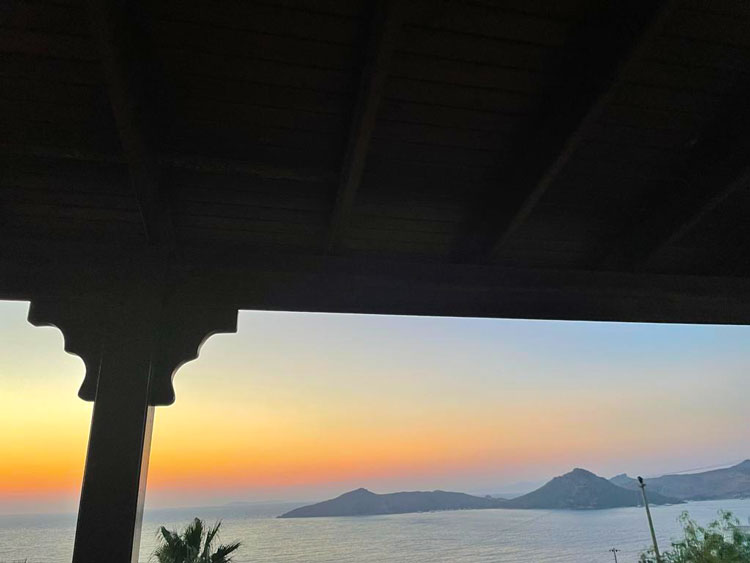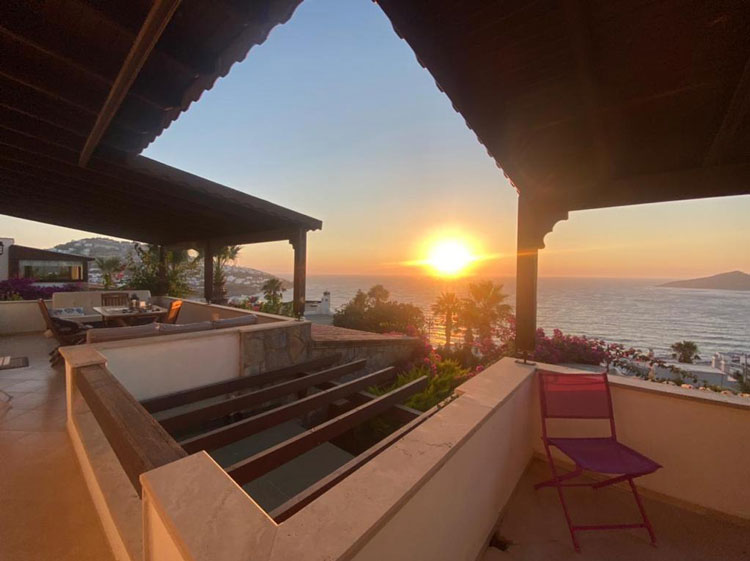 Sitting on the terrace, enjoying coffee, relaxing, watching the sunrise and sunset…It's a  feast for the eyes, the soul and the mind.
Photos by the homeowner