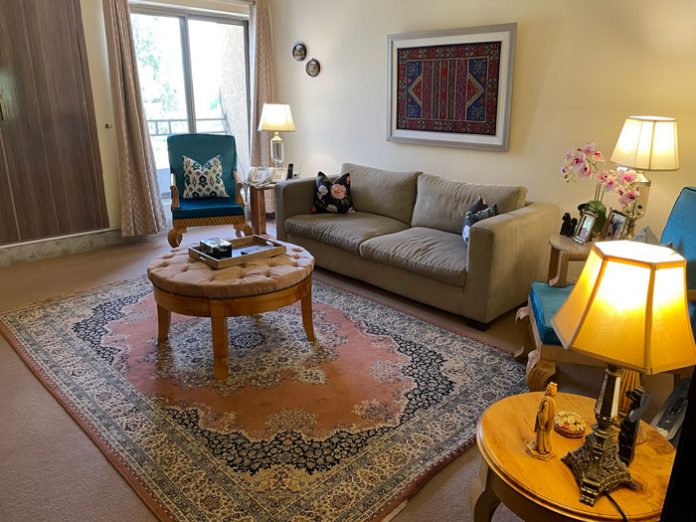 This small stylish condo is home to a family that has to move often for work. And they take their love of home decor and creating pleasing spaces wherever they go. We last featured their cosy home in Chaklala. Since then they have re-located to Nowshera where they are living in a condo and have admirably met the challenges of adapting to a smaller space.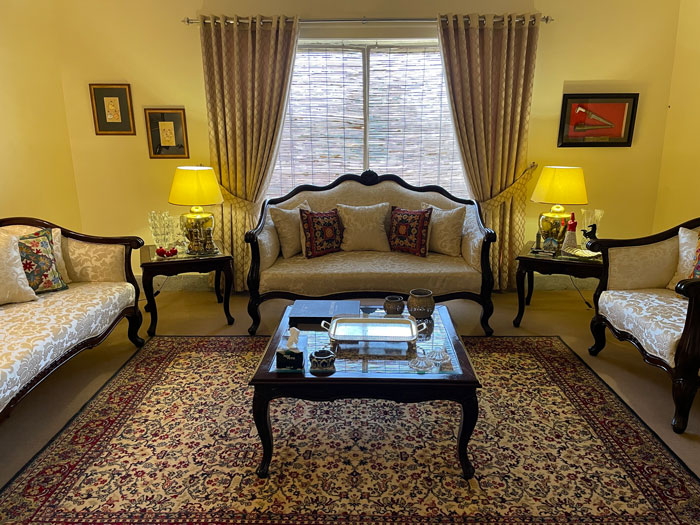 When did you move to Nowshera?
We moved to Nowshera in September 2021 from Rawalpindi. I got posted here to a smaller set-up as compared to where i used to work before. Life is more easy and peaceful here, it's a slower pace. There is more time for myself and the family as compared to big city life.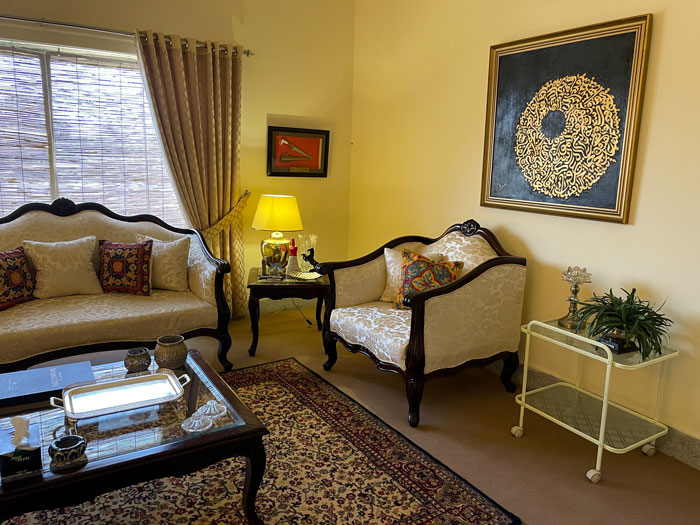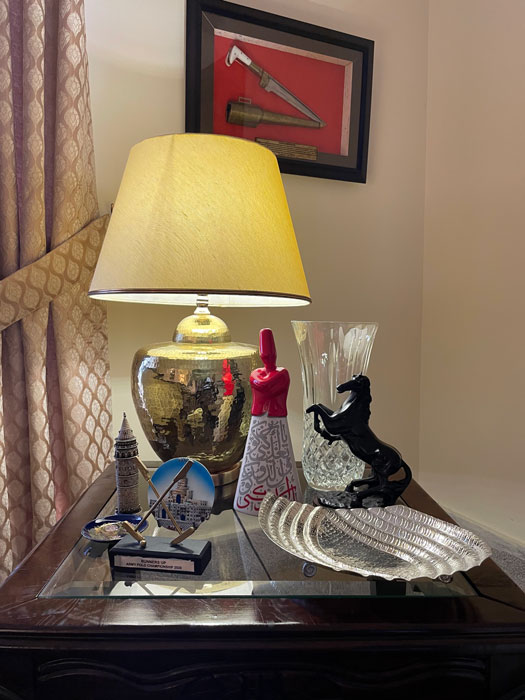 It must be challenging having to re-locate so often?
 Yes! It is very challenging to pack up and move over again and again. After every two years, we can be transferred to a different city anywhere in God's country. But this is also the beauty of this institution, you get to experience new things and explore new places. For example, in this city, the Great Kabul River is just a five-minute walk from my home. Walking on the river bank is just so refreshing.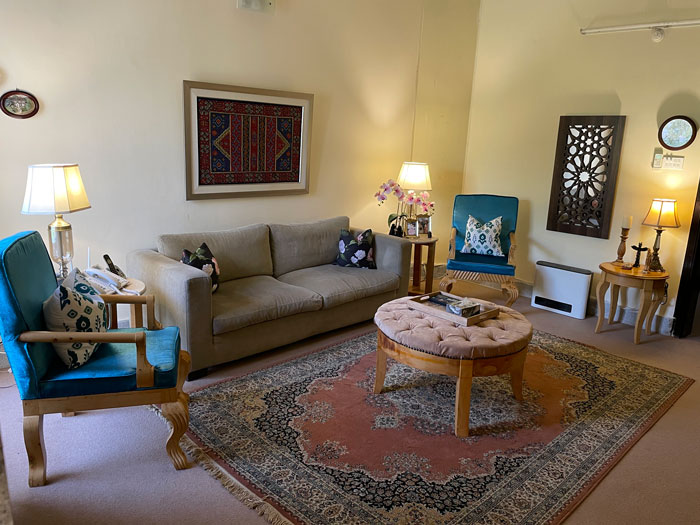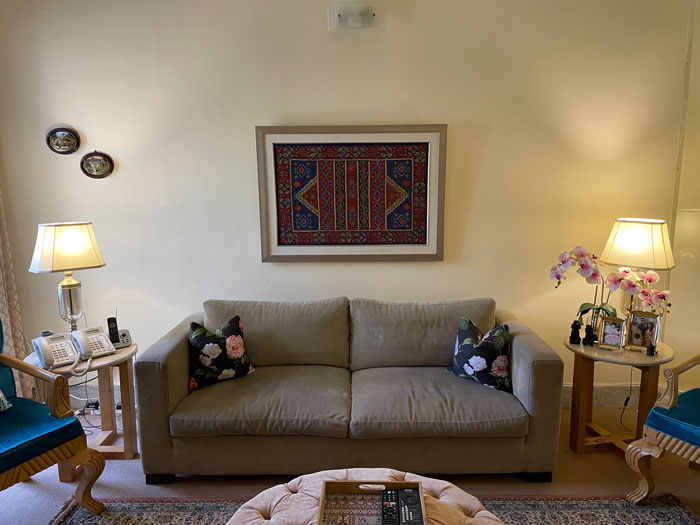 How do you adjust all your home furniture and accessories to different spaces?
 Every time we move, we add or subtract our belongings, furniture and other household items. Sometimes, if one is lucky enough, you get a bigger home which has ample space. But sometimes you just get a small two bed set-up so you sell or store your belongings till the next time you move to another city with a bigger home.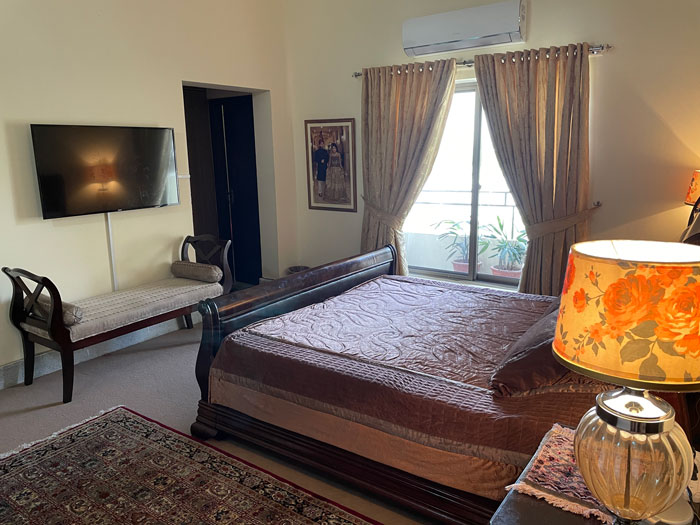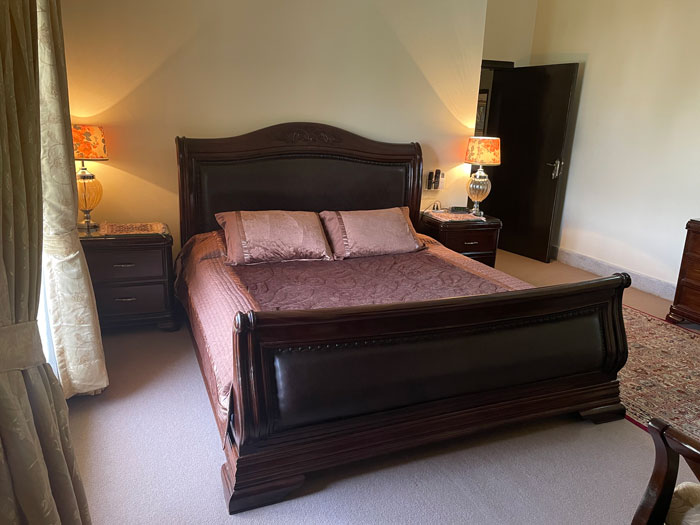 Do people appreciate your design sense and thoughtfully decorated home?
Yes, we do get appreciations from our colleagues every now and then when they visit. Previously due to covid, socializing was very limited but I am glad that's over.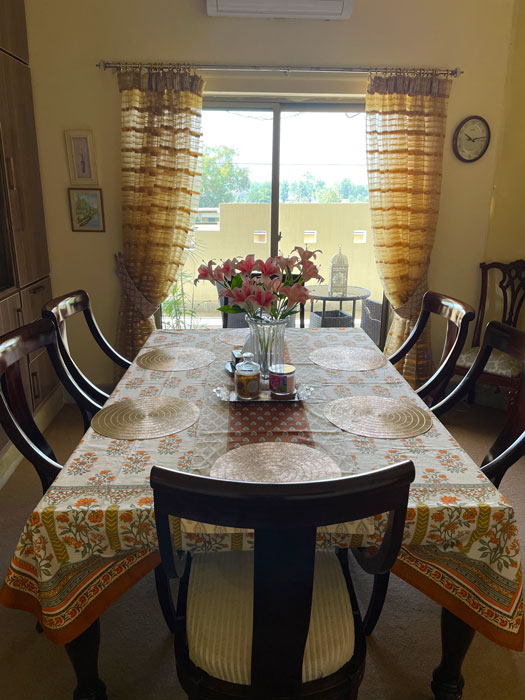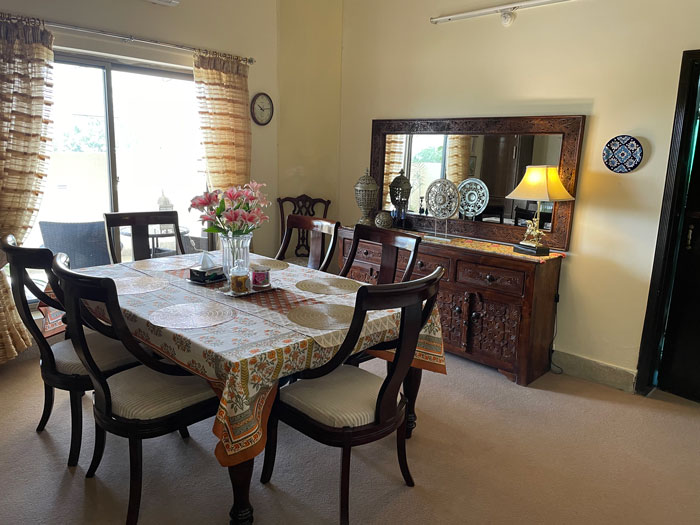 What is your favourite area in this home?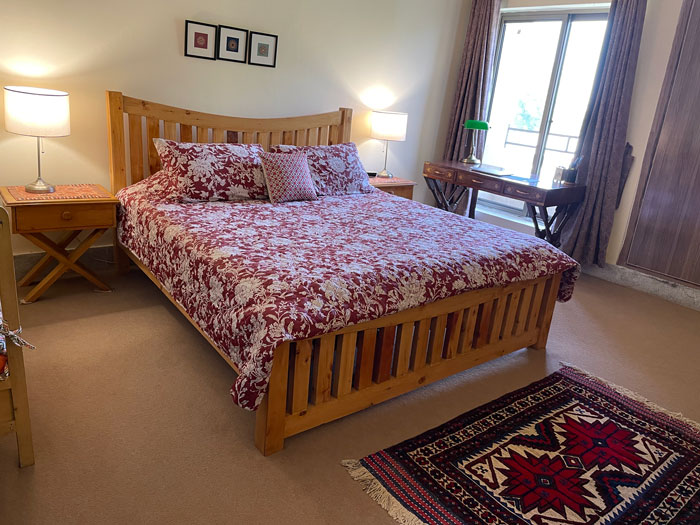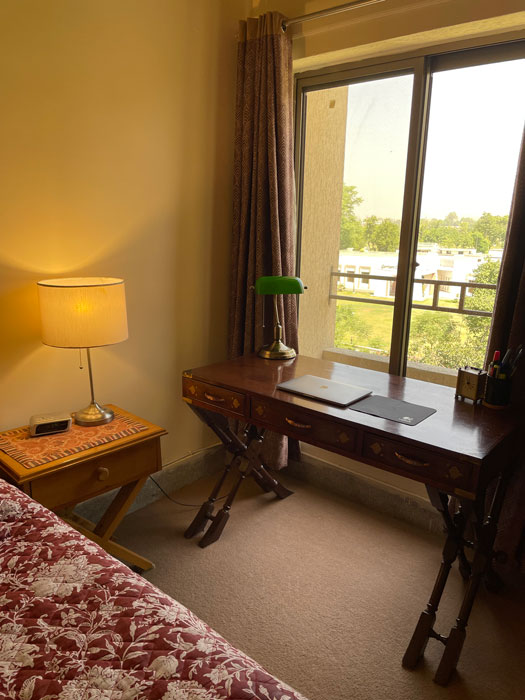 My favorite place is the study area that I have created in my guest bed room since i don't have a separate study in this condo. The window  overlooks the entire golf course and all the greenery with the river in the back drop. It is just mesmerizing.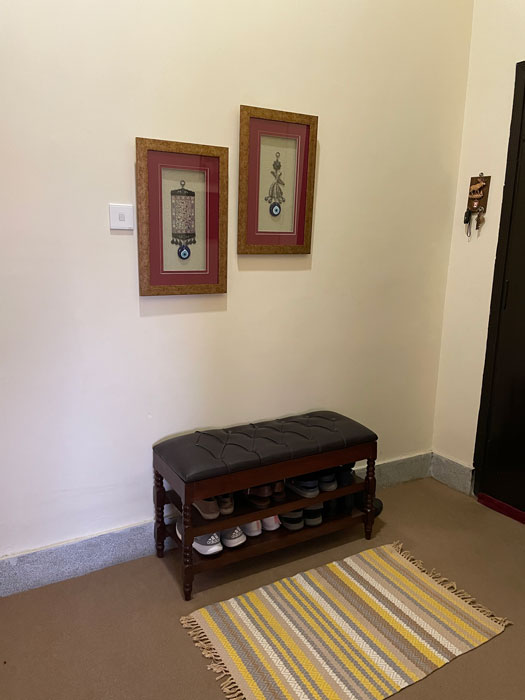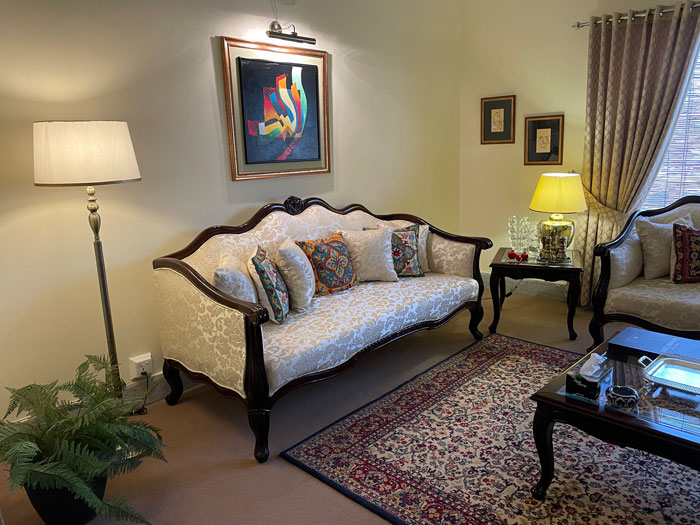 What is one thing you like about the new home and one feature which you don't?
 One thing I like about this place is the light that enters my home. We have large windows that overlook the Golf Club.  They allow plenty of sunshine in so it's bright and well lit during the day. But the drawback is the heat it brings in the summers.
Photos courtesy the homeowner