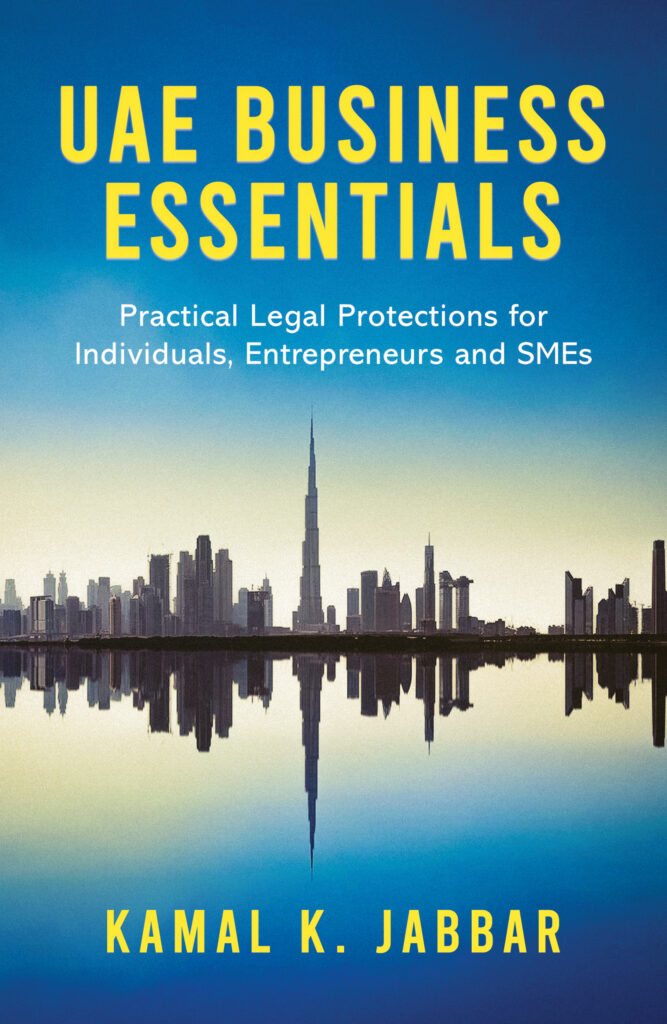 11th September 2021, Dubai: With Expo 2020 kicking off on 1st October 2021 and with 191 countries participating, the world's attention, quite literally, is turning to Dubai.
The theme of the 6-month event is "Connecting Minds, Creating the Future", and the focus will be on business opportunity and sustainability.
Entrepreneurs from around the globe will be looking at the rich opportunities that the UAE offers, its many pro-investment policies, and its ecosystem. However, to the uninitiated, information on UAE's legal system and business laws can be challenging to access and fully comprehend. A new book seeks to address just that.
UAE Business Essentials
Launched as a No.1 New Release on Amazon on 7th September 2021, "UAE Business Essentials" is a plain English guide to understanding UAE's ecosystem, its commercial laws, and the nuances of doing business in one of the most vibrant economies in the world.
The book is aimed at individuals and small businesses and is available through Amazon:
https://tinyurl.com/3ua8ruch
The book's author is Kamal K. Jabbar, a Dubai-based lawyer with over 20 years of legal experience in the MENA region. He is a Partner at Keystone Law Middle East LLP and advises on banking and corporate matters.
Find out more at: www.kamaljabbar.com
Reviews
"…very valuable, useful information, making it easy for a new entrant to the UAE…"
-Surender Singh Kandhari, Chairman and founder, Al Dobowi Group
"An exceedingly readable and well-structured introduction to some of the key (but often
overlooked) issues that businesses setting up in the UAE should be aware of."
-Ziyad Hadi, Partner, M.B. Kemp (ME) LLP
"An essential read for anyone looking to start or operate a business in the UAE. Covers a
range of important topics from how to incorporate a company to compliance in the e-
commerce space. A fast read, cleverly written with references from stoic philosophy to
quotes from hedge fund managers on Wall Street. Bravo Kamal Jabbar!"
– Ahmed Nasir Warraich, Director, Scotiabank
"Clear, concise and easy to read…great writing style, using relevant examples…a book I
definitely want to keep handy at all times!"
– Amna Zafar, Real Estate Investor
"Concise, clear…easy to read and loaded with useful insights…" – W. Drake Reviewer