This minimalist home in Sydney, Australia belongs to a young couple, Nabeel and Khizra.   Both work full-time in corporate jobs while their four-year-old son Adam goes to pre-school. Recently, they chose to move to the inner suburbs of Sydney to be closer to their parents after spending a few years living in inner-city apartments.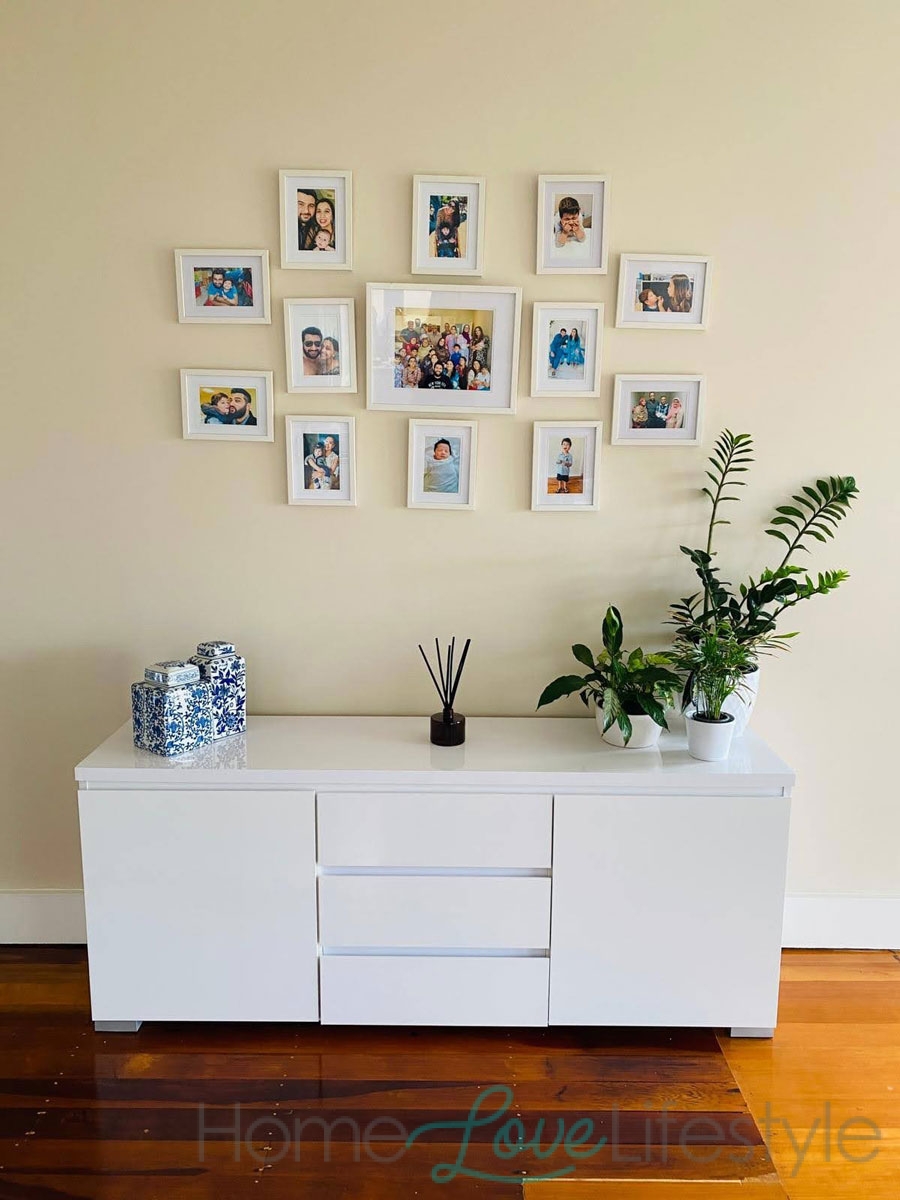 Their home is spacious, with lots of natural sunlight in the kitchen/dining area which is where they spend a lot of their time. The mellow tone of the polished wooden floor adds warmth. It's designed to accommodate an everyday practical family lifestyle to keep things simple and functional. 
You have a very spare, minimalist vibe going on to the point of leaving your walls bare. 
The aesthetic has been to keep things to a minimum as we have a young child and both my husband and I prefer minimum clutter. Our house was very minimalist before our son was born as well.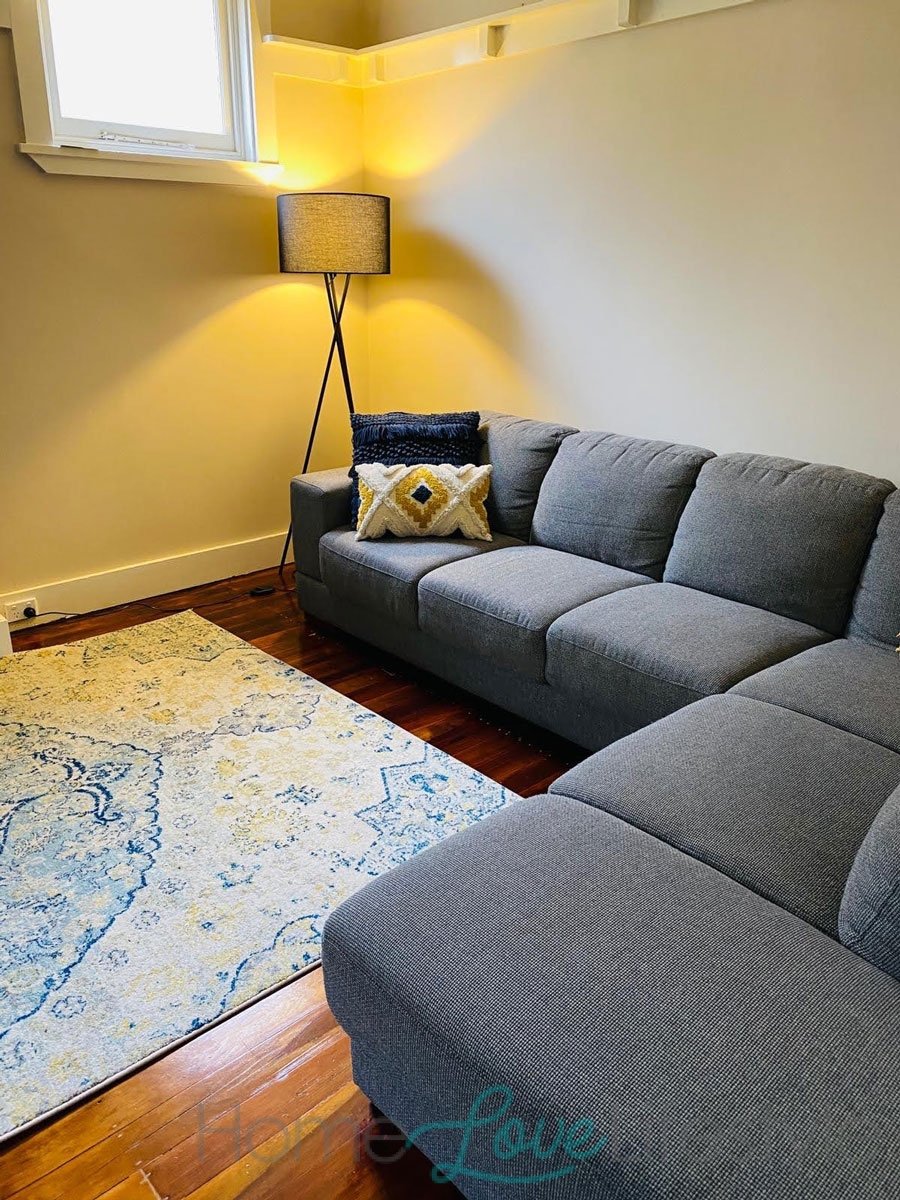 But our de-cluttered house allows Adam to be a child in his own home. We aren't scared he'll break something – he has the freedom to roam around like the king of the jungle! The open space flows right through the house and although it's not the biggest in size, it has an airy feel to it.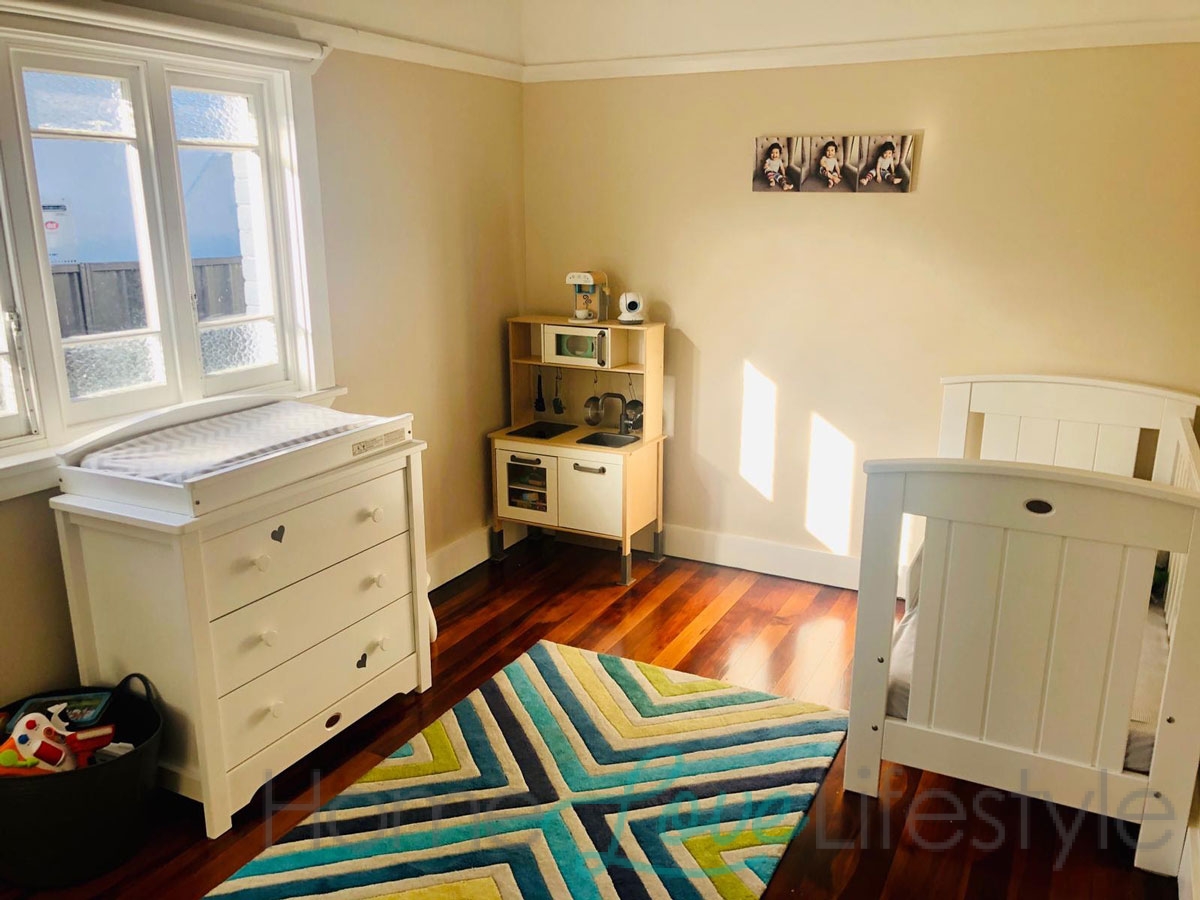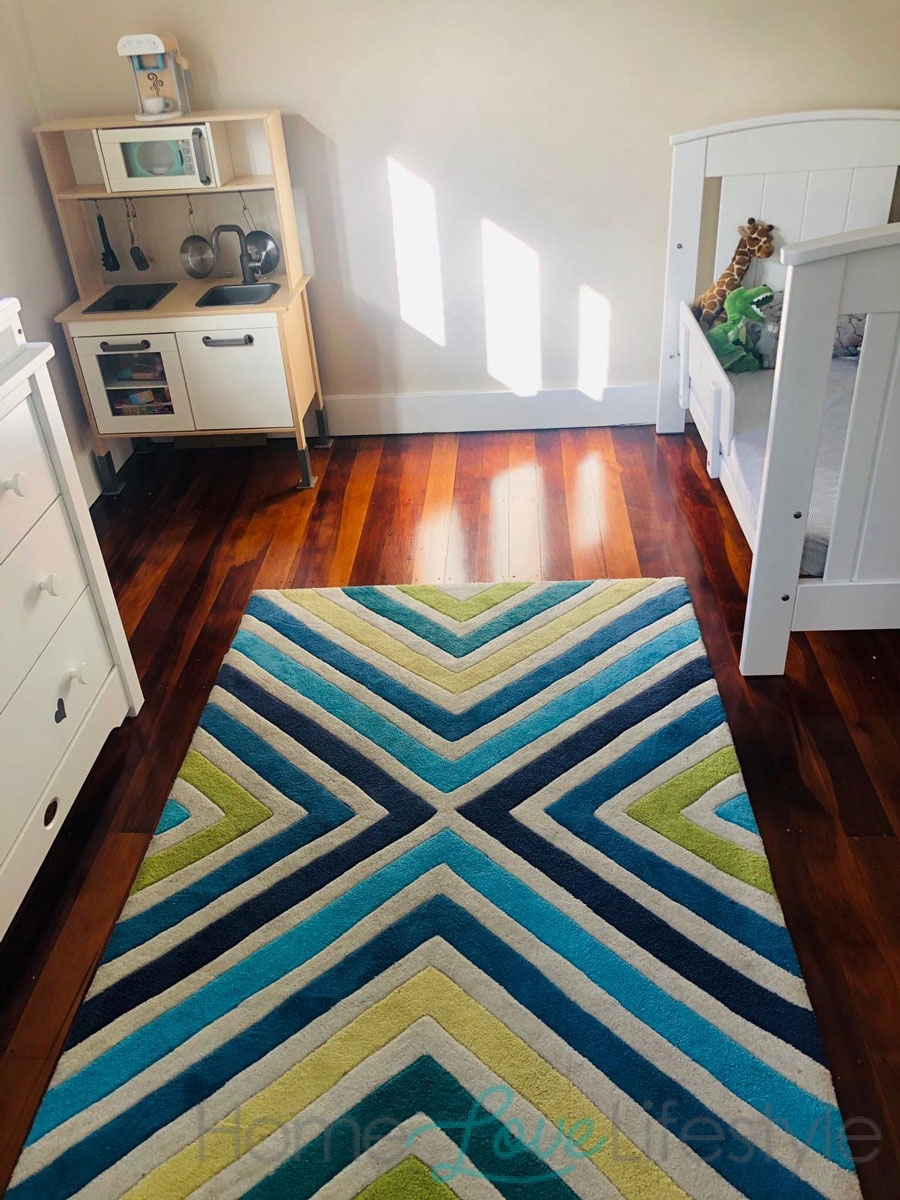 Is your home self-styled or did you have help?
It is completely self-styled. Sticking to a minimalist theme makes it easy to "style" a home. Less is more!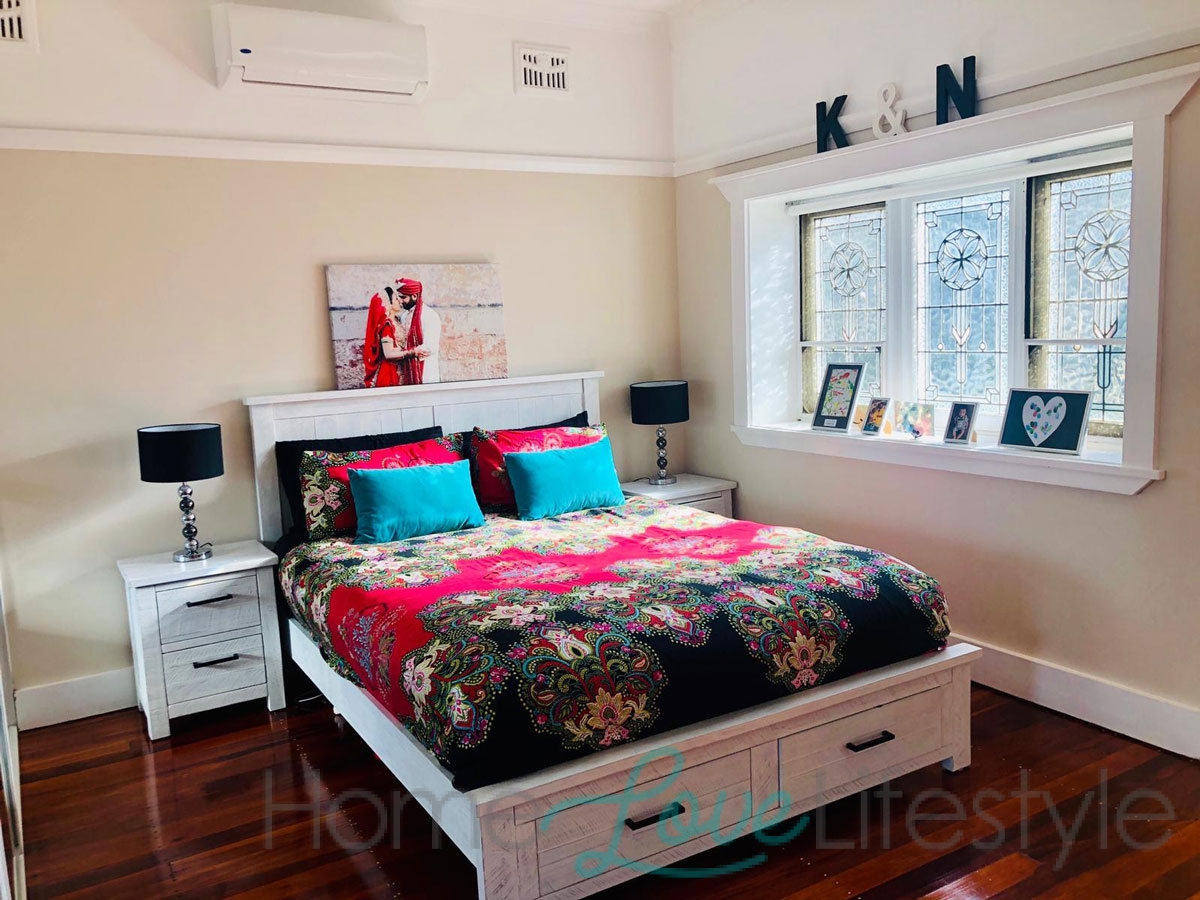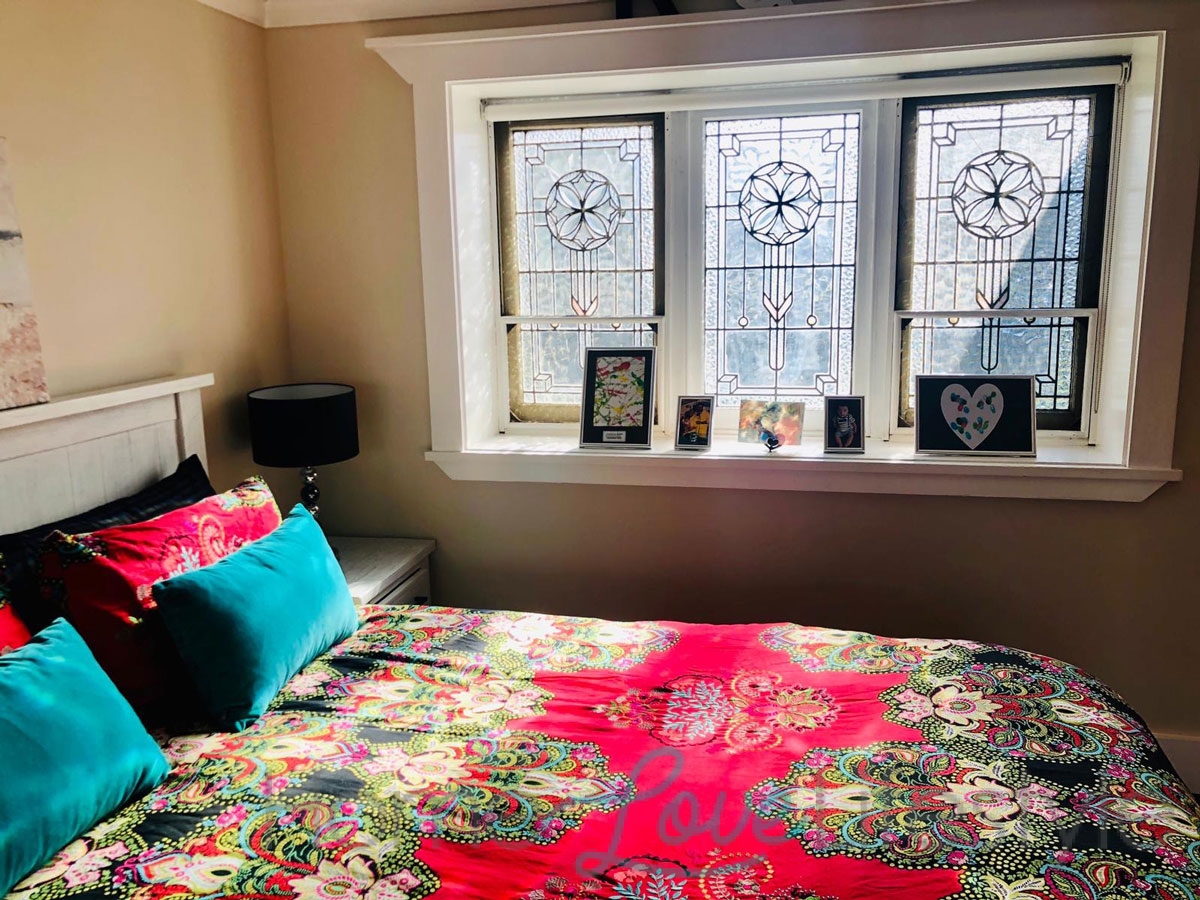 Do you entertain often? How do you use the space then?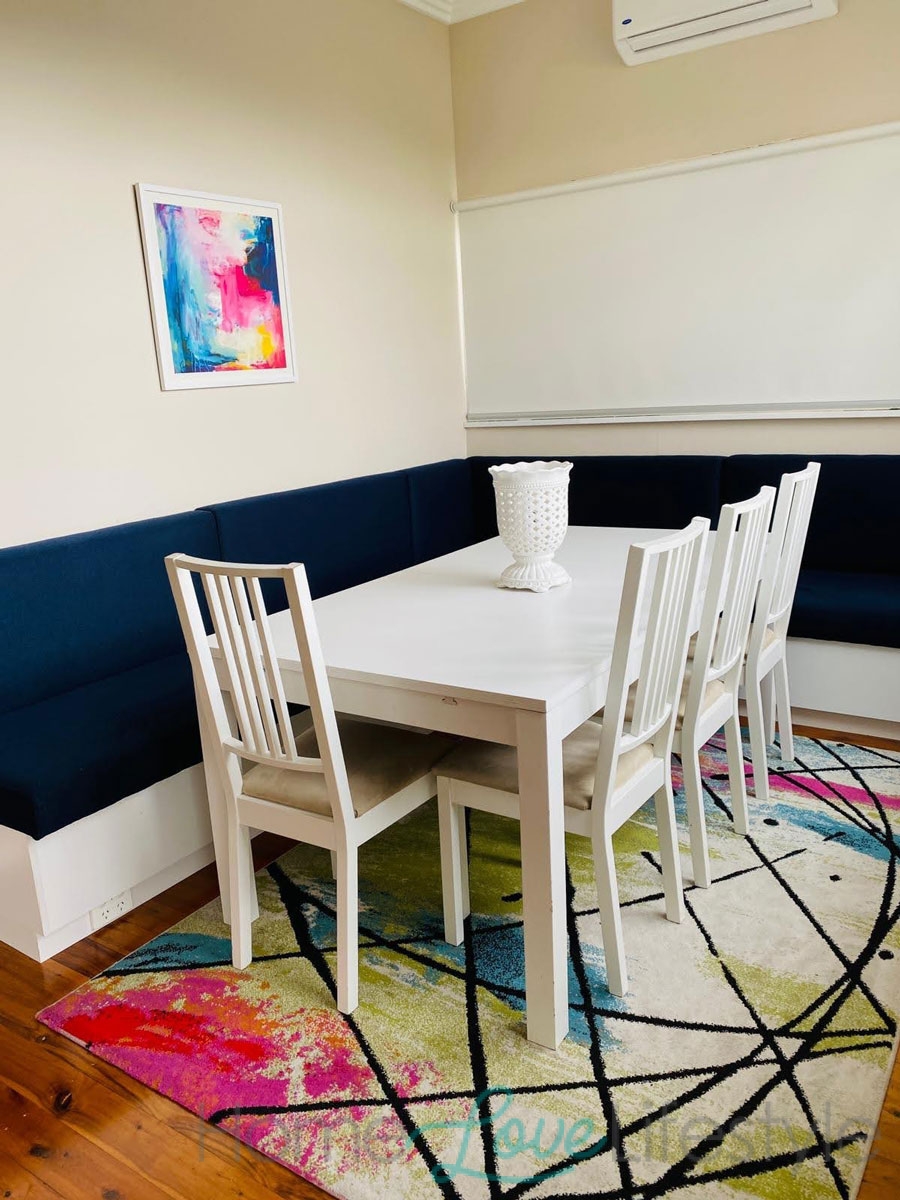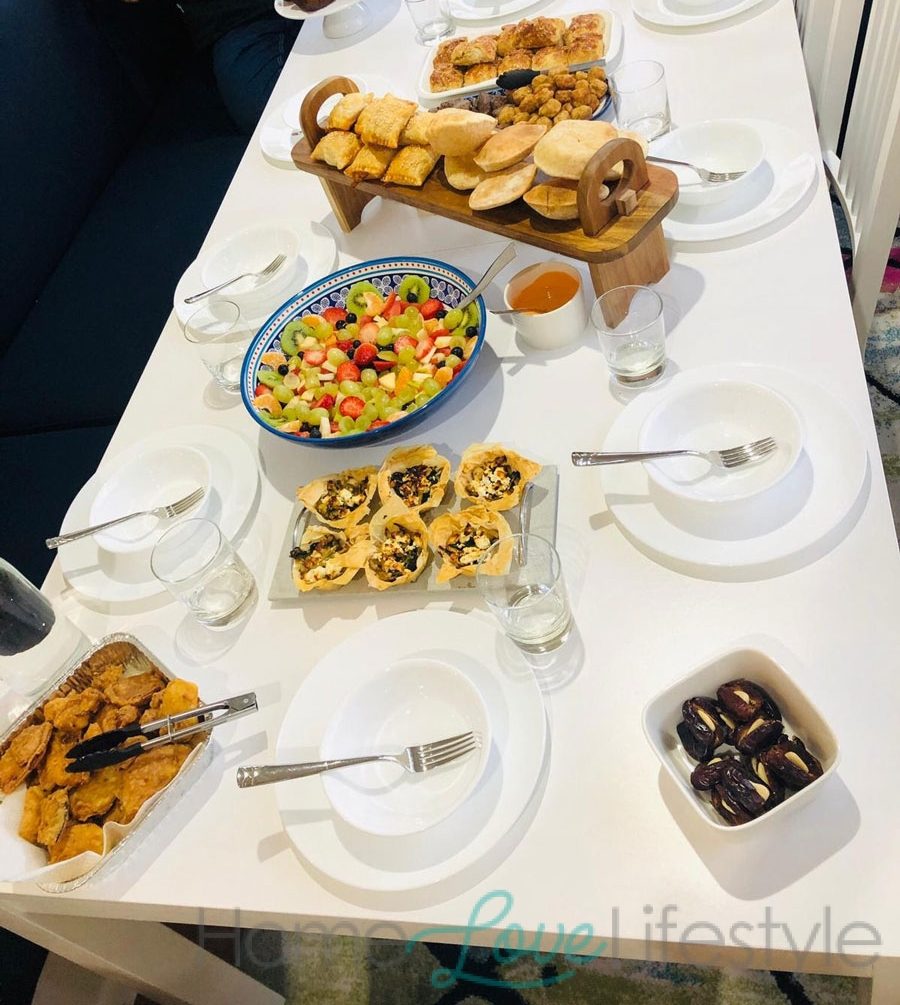 We entertain a lot! Both my husband and I have large families and a large group of friends.  Our dining area the most, it can seat up to 12 people when we extend our table out. We also use our backyard a fair bit while we entertain. We had Adam's 4th Birthday in our backyard. He had a huge jumping castle and live wood fire station serving his favourite pizzas. 
What is more important to you? Style or comfort?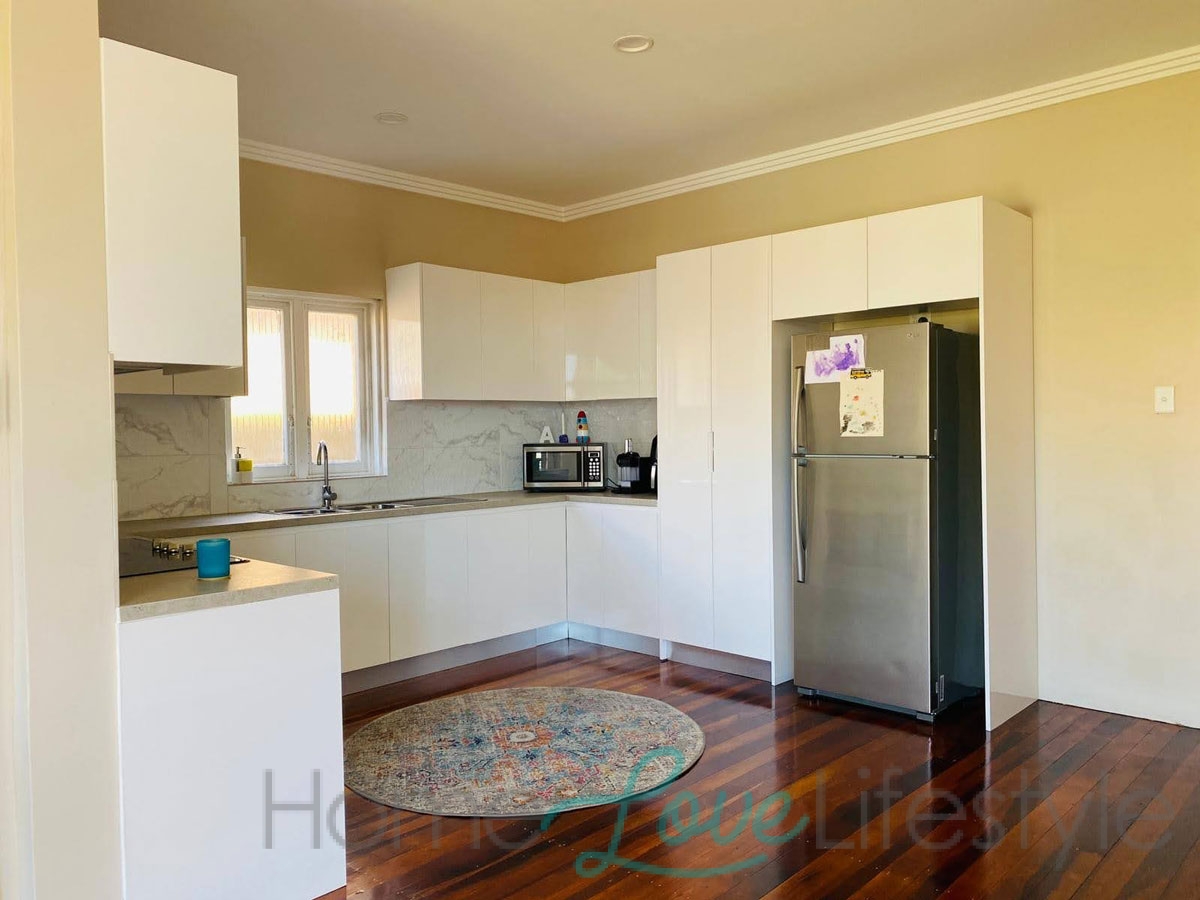 Comfort. As suggested by the minimalist theme in our home, we are not particularly fussed by the latest looks and trends. This is expressed in overall colour themes and pieces of furniture but also down to fixtures such as taps, door handles and light fixtures. Every room has simple fixtures which are functional, easy to use and most importantly require little maintenance. This keeps us stress free and not worried about keeping up appearances – a mindset that's important to us.
Which is your favourite space in the home and why?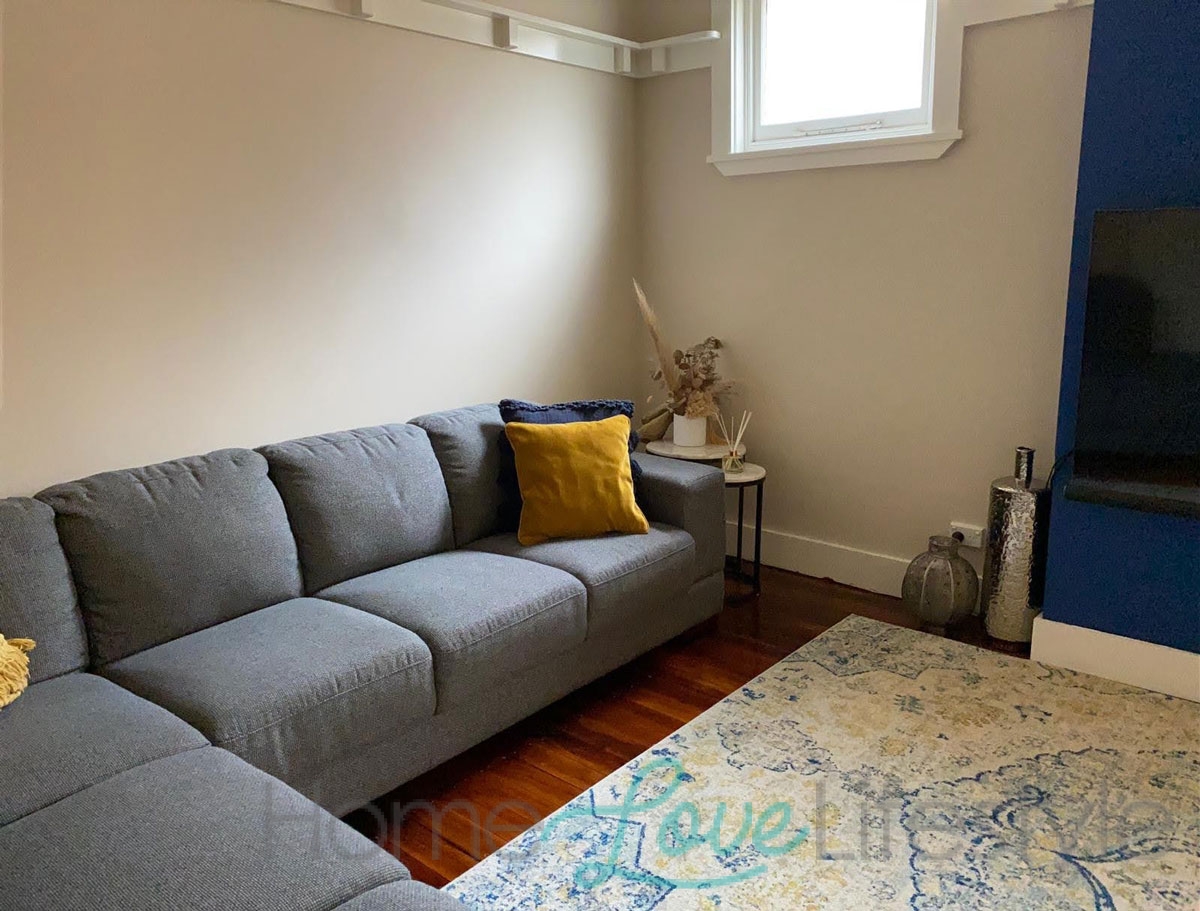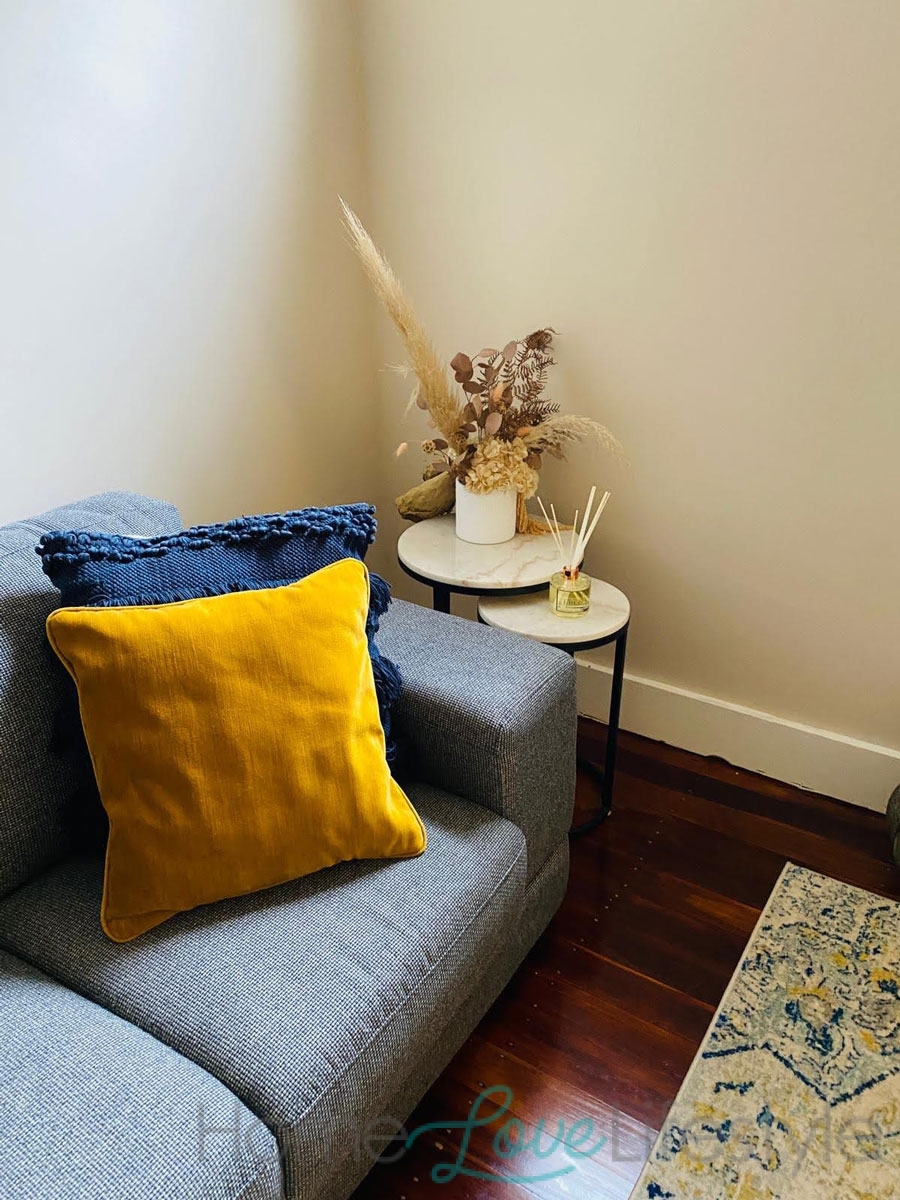 Our lounge is my favourite space. We have big comfortable couches and no clutter in between. It allows us to unwind while we watch a movie together or build a fort made of cushions with our son. 
Is there a favourite piece of furniture in the home?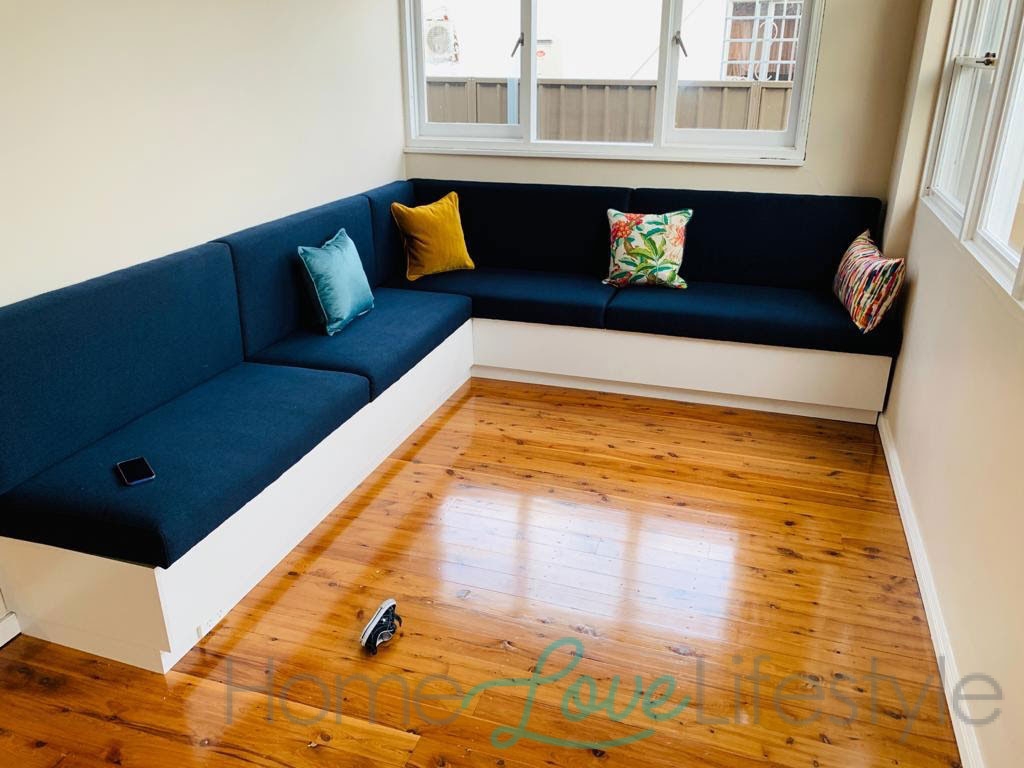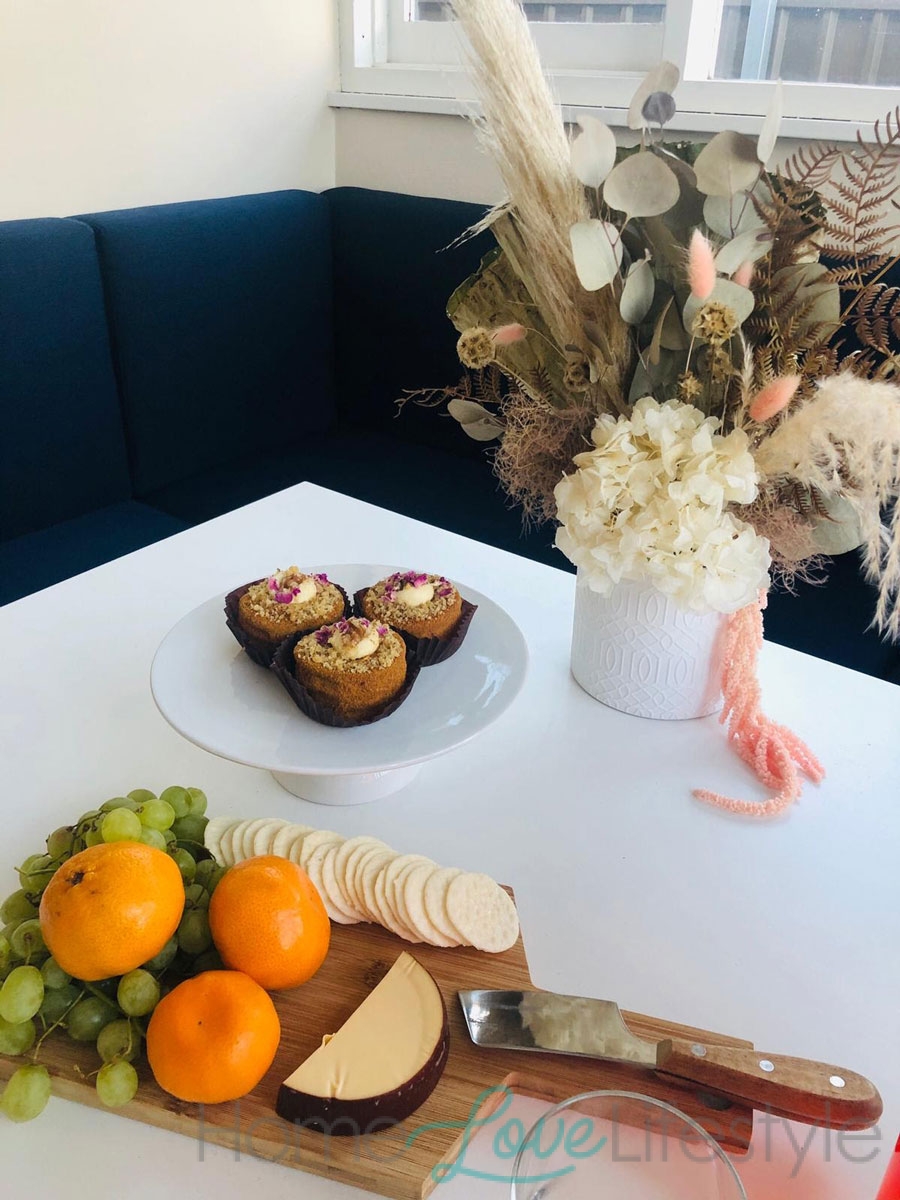 I would pick the bench seating we have in our dining room. It really gives the room a contrast in colour but also is an inviting and comfortable seating area to have a meal together. What's more is that the wrap-around layout almost doubled the seating capacity. Oh! and the secret storage underneath came in very handy to again.
There is a lovely blue rug in the living room? Tell us about that.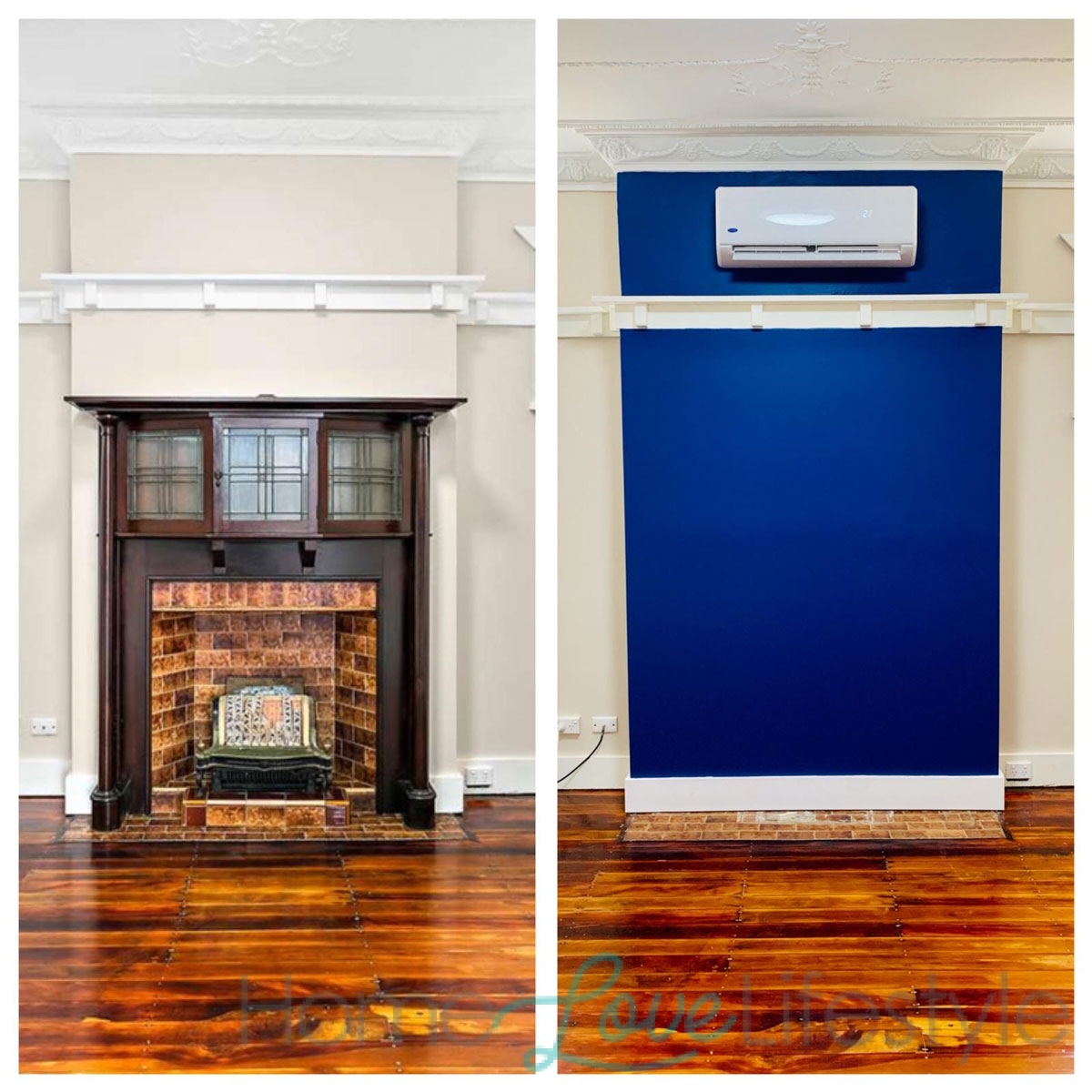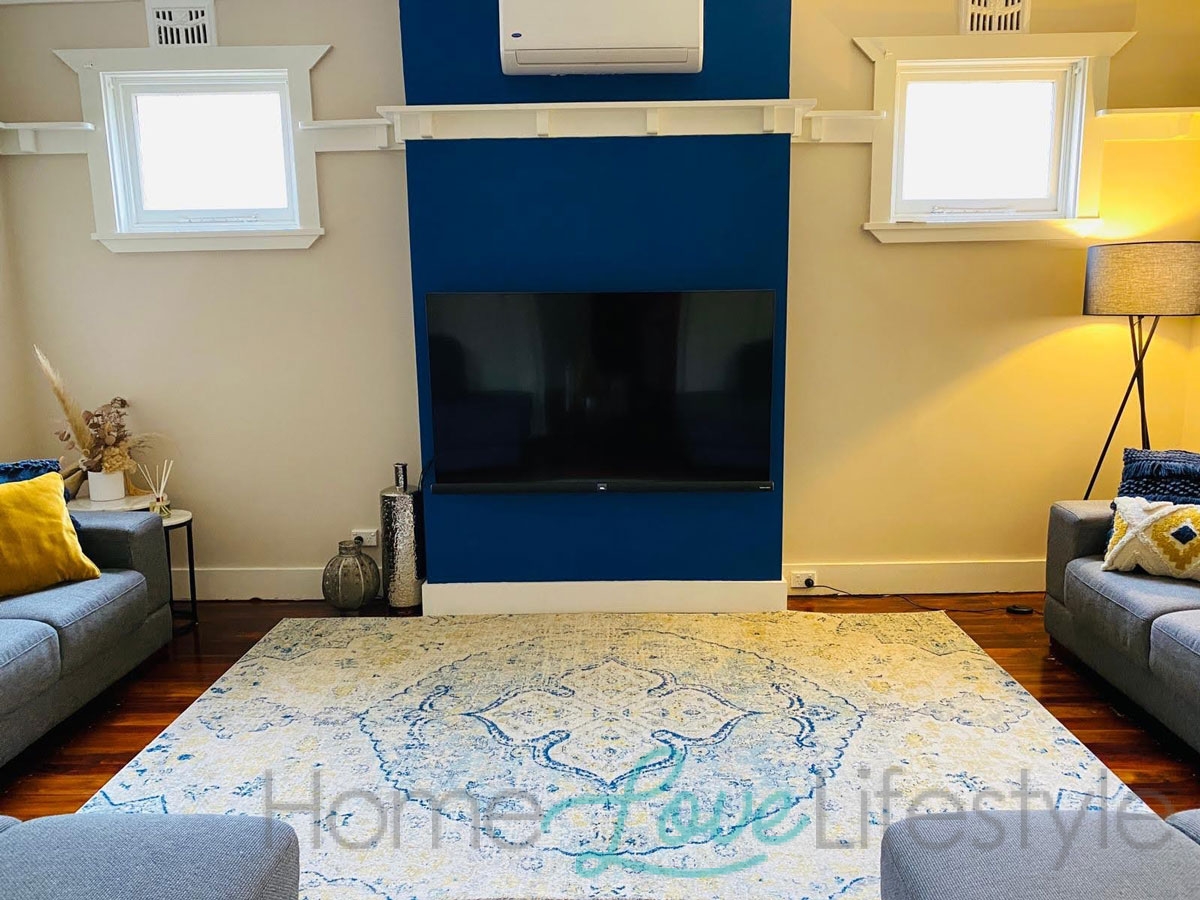 There are shades of blue, white and beige in this carpet and it has a Persian design vibe to it. We made a deep blue feature wall deep to replace the old fireplace in this room. And the colours in this room were white, peach and blue. We came across this carpet and ordered it without thinking too much.Luckily it flows well with the theme of the room!
We also noticed the exterior of the house is painted Blue – did you purchase it like that or did you choose the paint colour?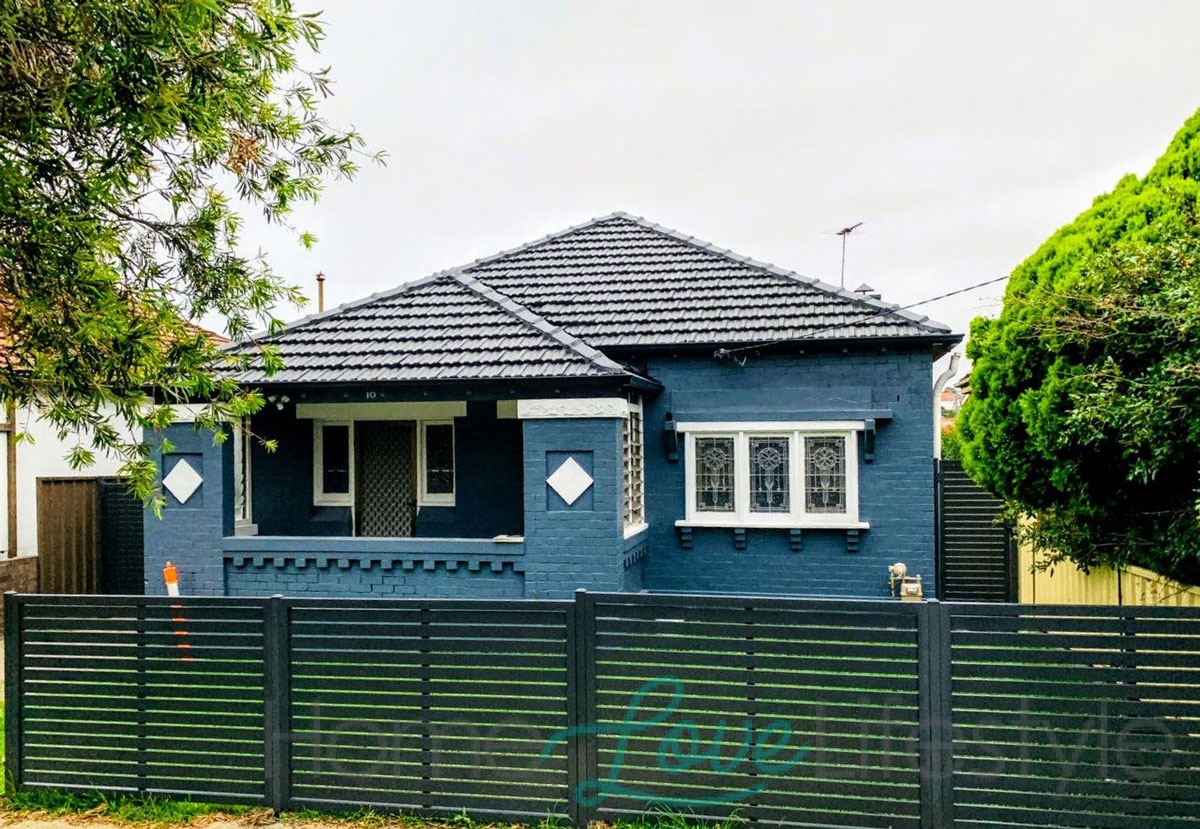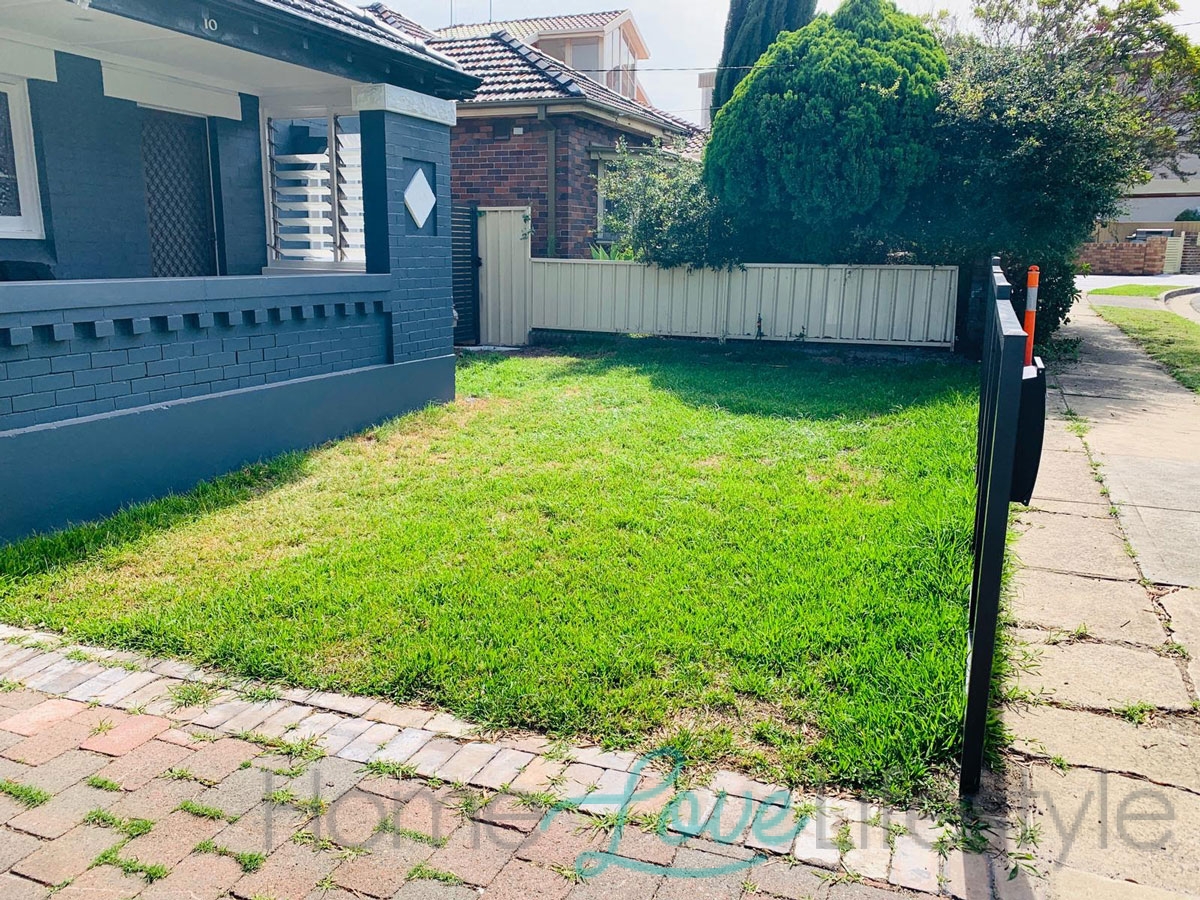 The house was already painted a dark blue colour. It seemed this was part of the renovations the previous owners had completed prior to selling the house. We liked that it differentiated the house from the rest of the homes in the street.  Most of the houses in the area are 50 plus years old and have a brown brick facade. This exterior paint, coupled with dark painted roof tiles gives it a different look, while not attempting to be too modern. Ultimately it's still a house from the 1950s!
Photos courtesy the home owner