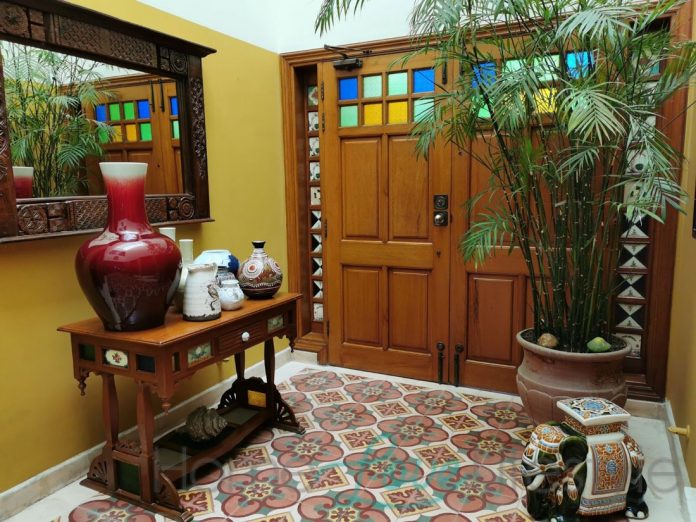 This imaginatively styled home reflects not only a passion for interior styling but a zest for life that the home owners share. Both of them are successful doctors with extremely busy practices. Yet they both find time to lavish attention on their home, family and friends.
Dr Humaira Jamal Yusuf and her husband Dr Memood Yusuf welcomed us into their home and  Dr Humaira answered our questions.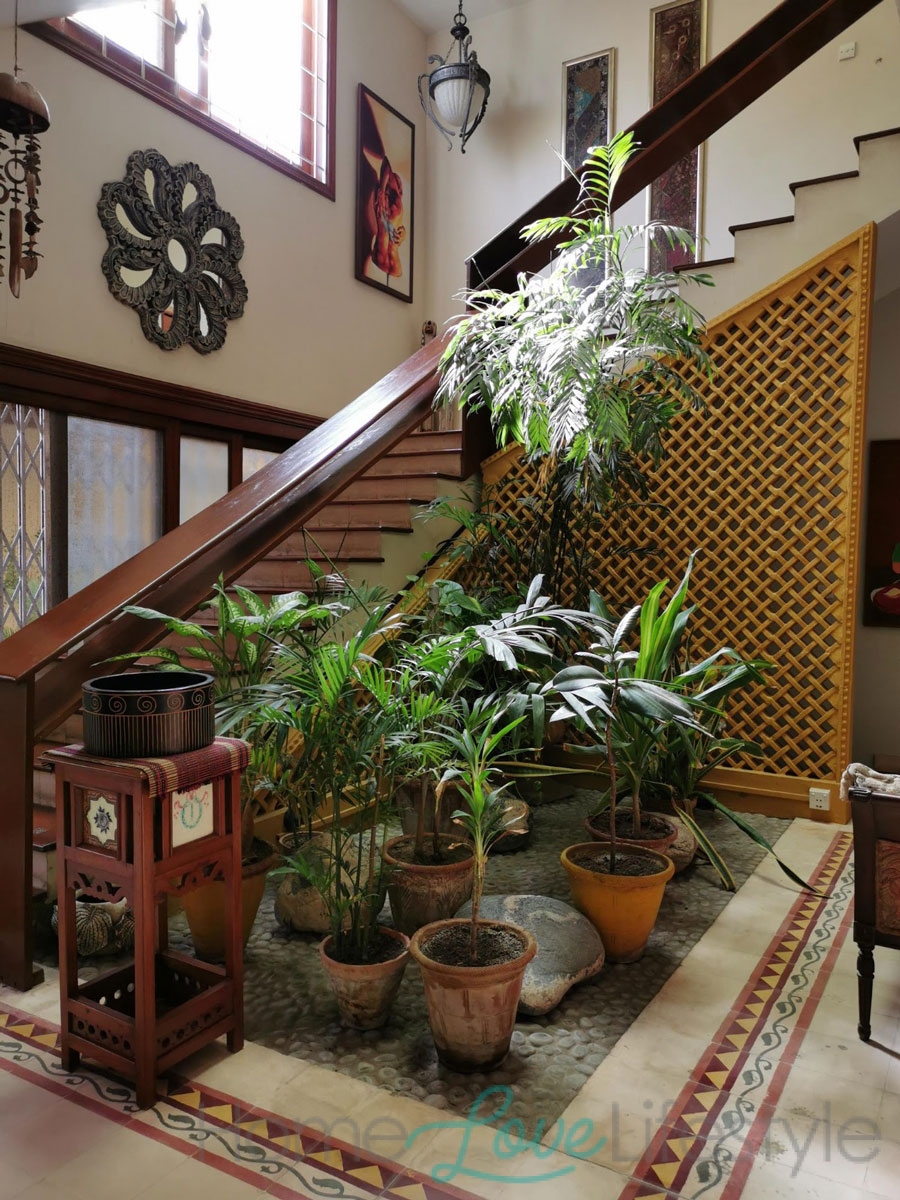 Your imaginatively styled home has been a labour of love.
Yes. We built this house some twelve years ago.  We had an architect whom we dismissed because we couldn't agree on anything. So my husband and I have planned every feature of this home. We have made mistakes as well but it's all our imagination and planning.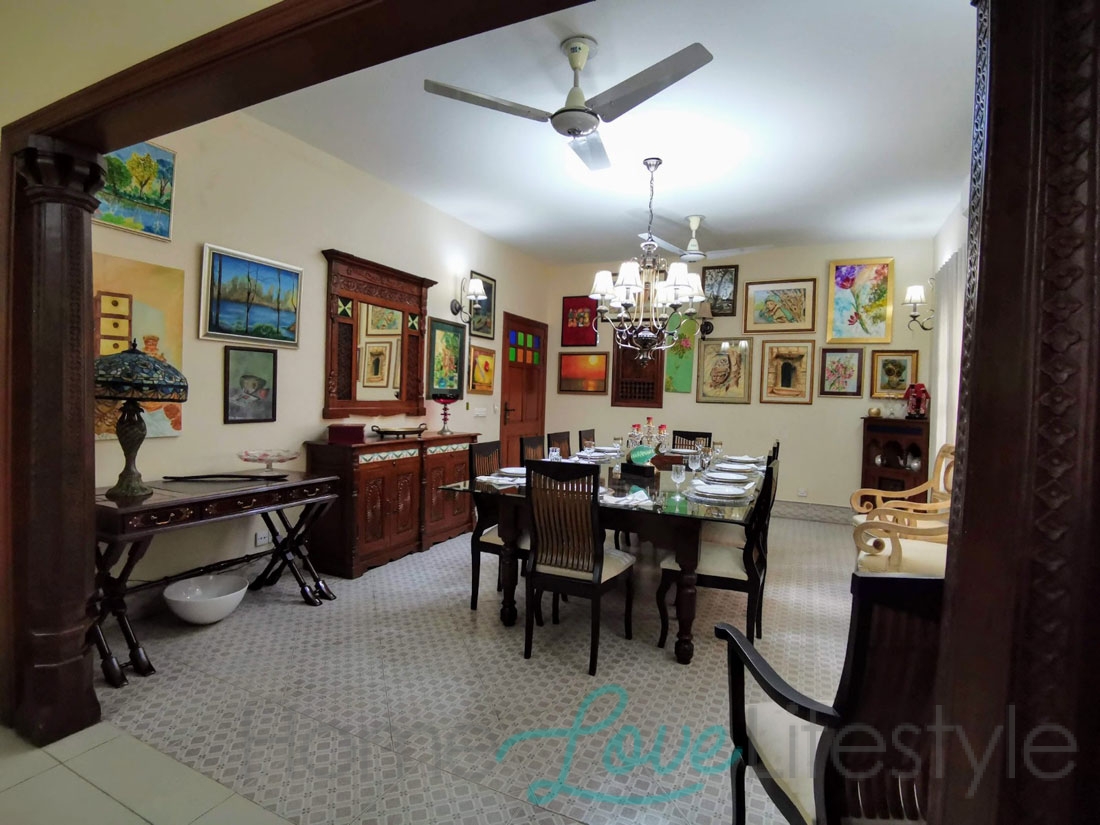 Who is responsible for the interiors?
Both of us are fond of doing up the home and my husband has good taste. But I make most of the purchases. Then we get excellent advice from my friend Shahida Khan, who has been a professional interior designer. She started helping me doing up the house for dinners and then gave me lots of other advice. And we have learnt a lot from her.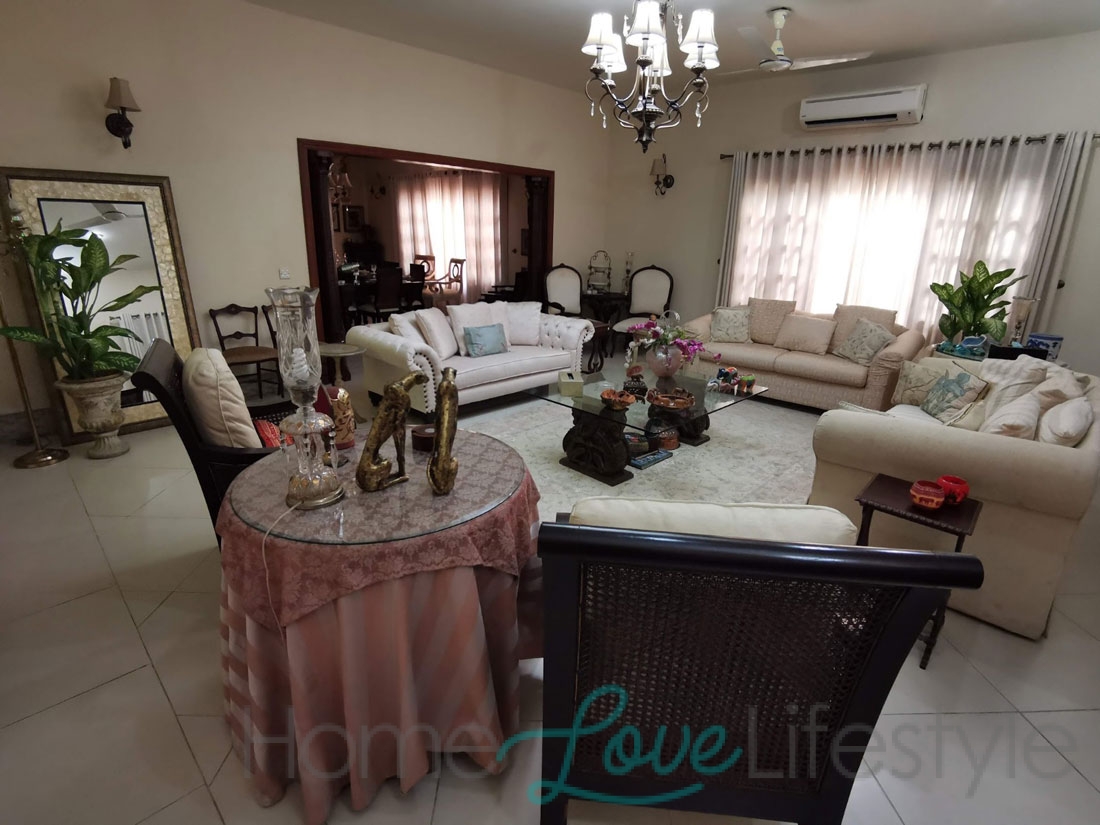 How would you describe your design style?
I prefer classical styling, nothing too modern. I love antiques and have bought many pieces from the old furniture stores in Lines Area and Punjab Colony.
Who designed this unique dining table?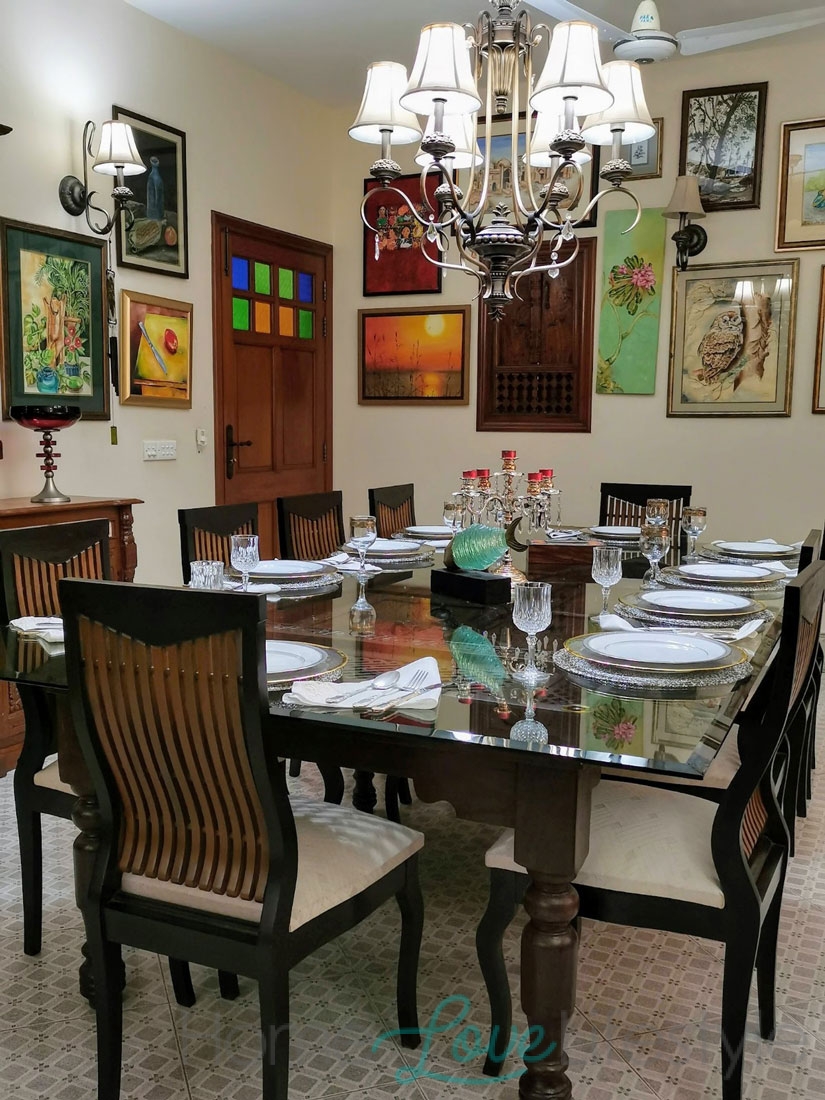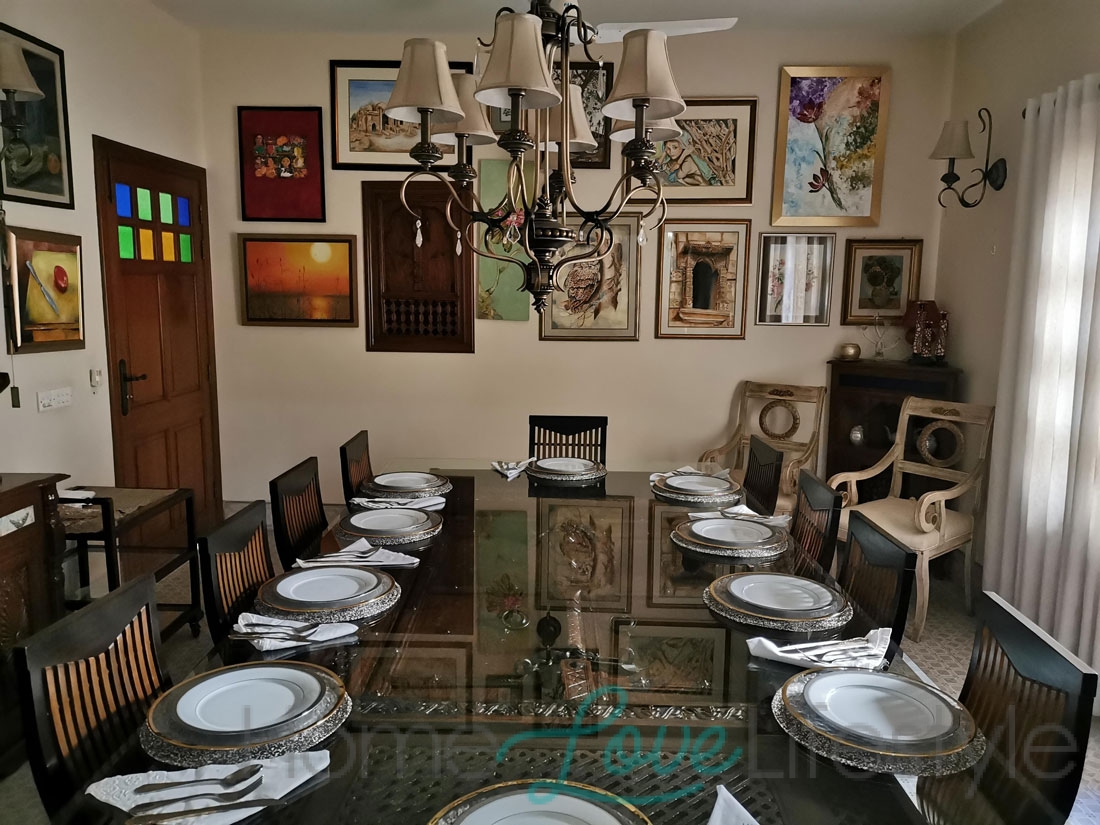 That was my idea. I wanted something old. So I spotted this door and thought of turning it into a dining table. You will seee other antiques around the house as well.
You also paint.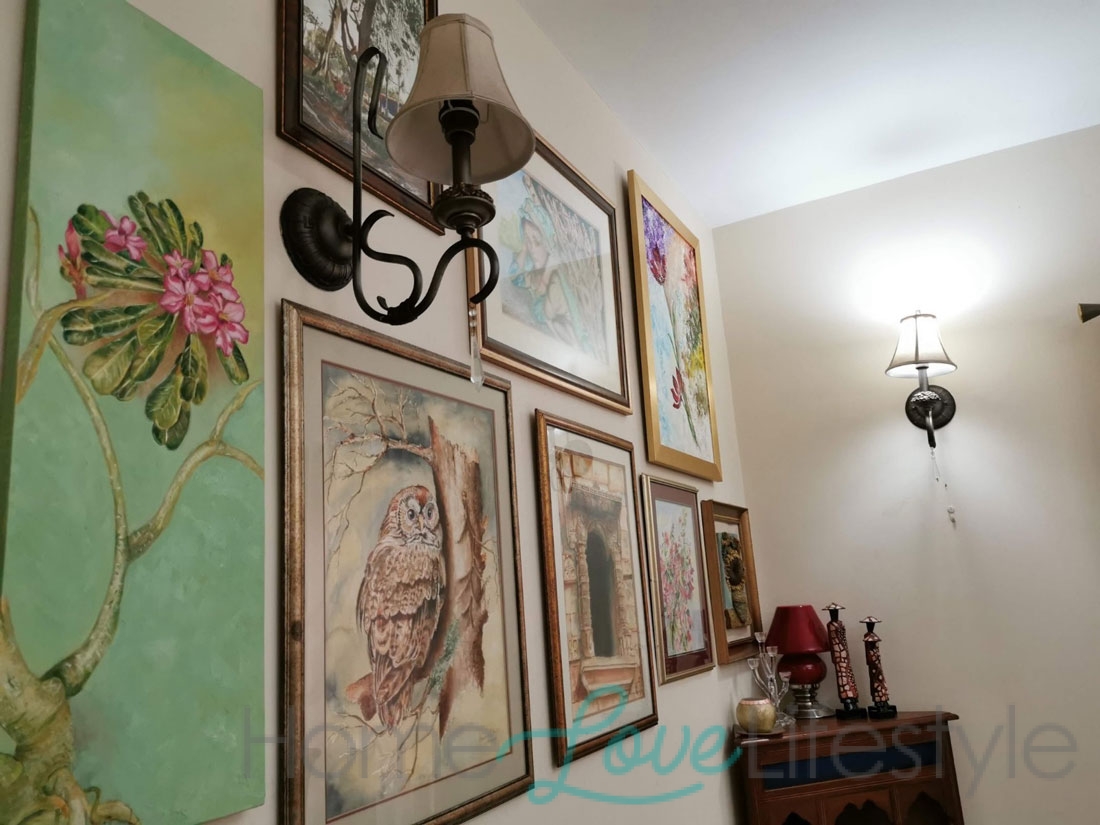 Yes. If you notice, there is no painting by any artist in this house. All the paintings are by me. That's because my husband wants only my art work on the walls. Even though I can see so many flaws, but he insists.
Do you entertain often?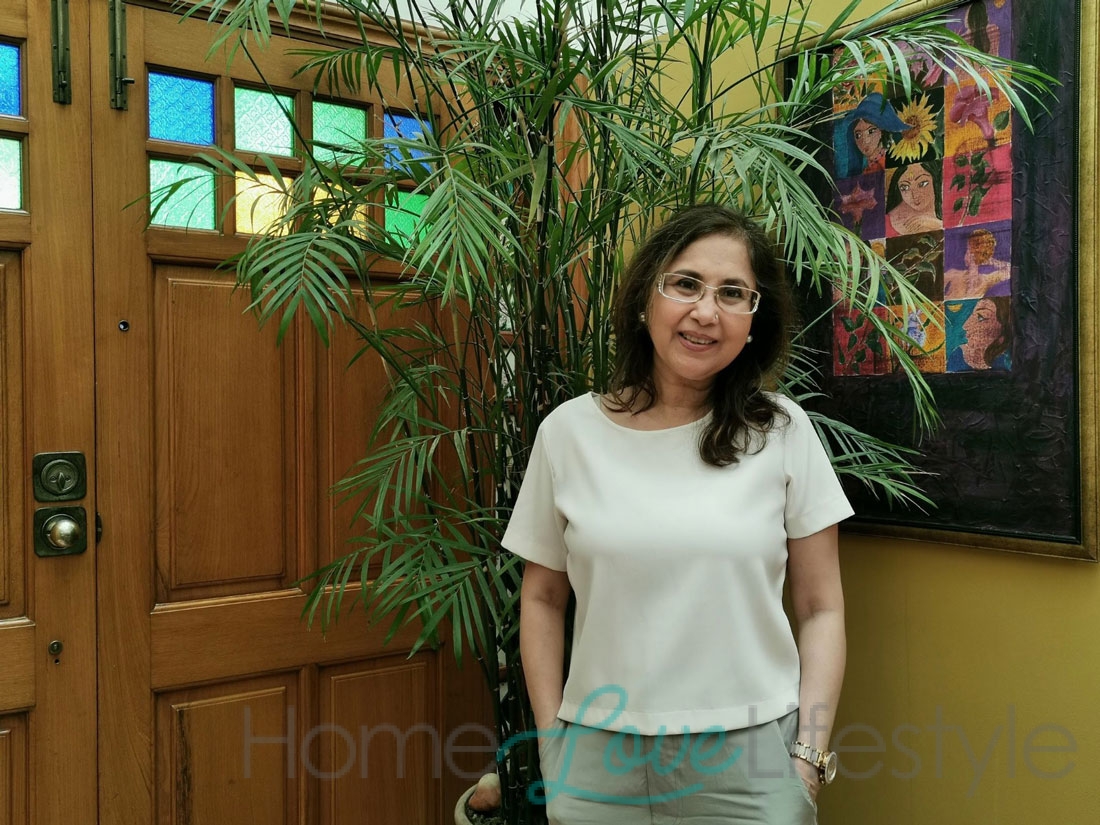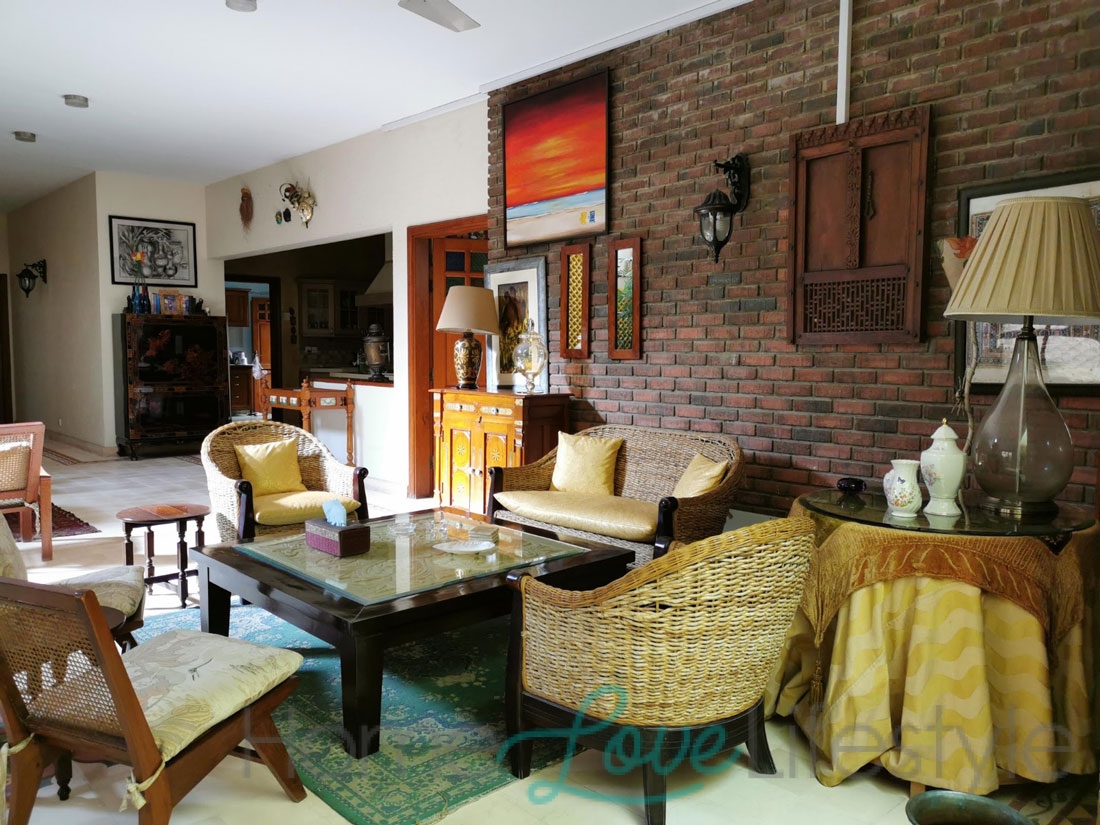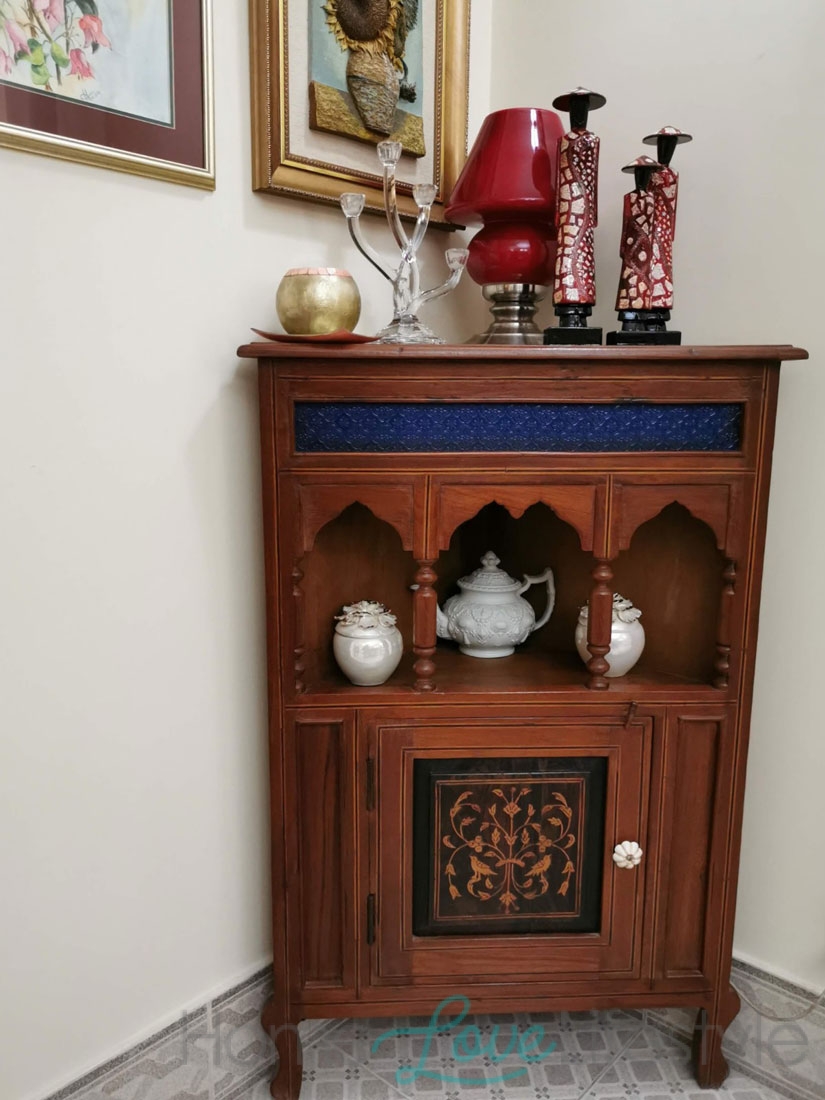 We love to have people over and we host many dinners. In the summers, there are smaller groups. But in the winter we can use the whole house and we have larger gatherings and musical evenings.
You are also fond of cooking?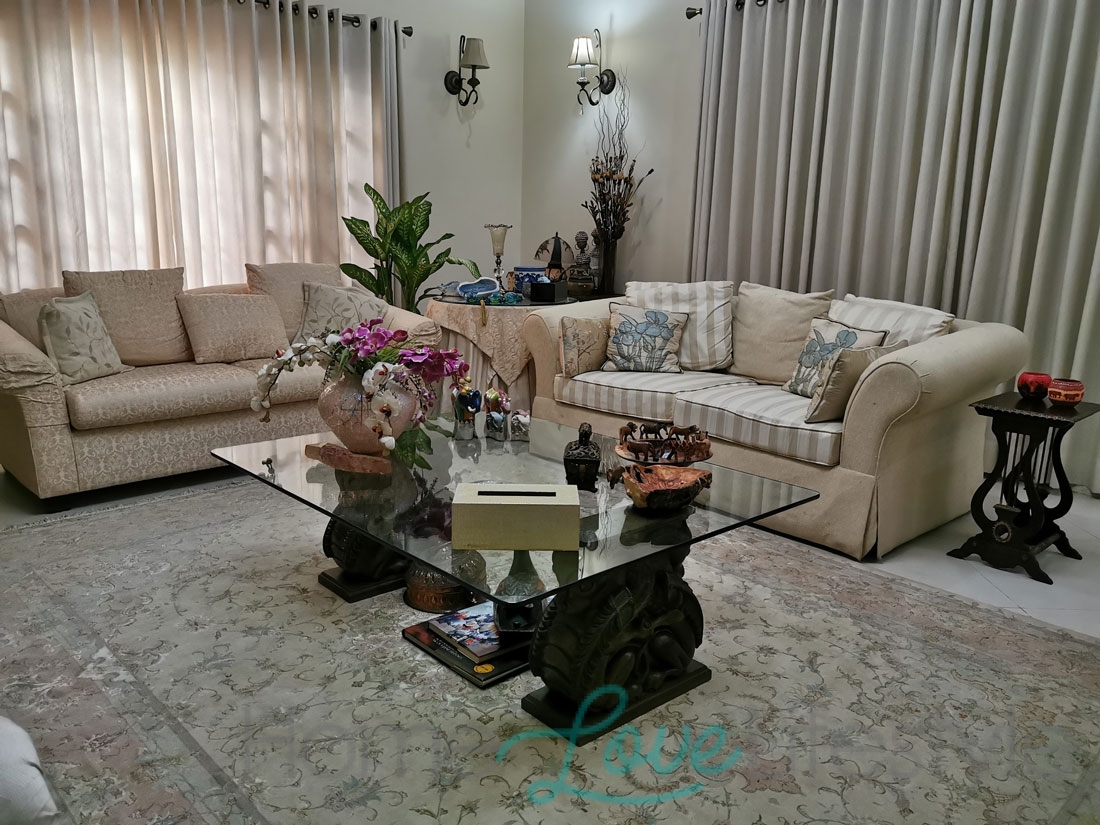 I love to cook for my family and sometimes for smaller dinners. It is so easy because we have help with all the prep. It's how I unwind.
As doctors with such busy careers, how do you and your husband find time for home decor, painting, cooking and entertaining?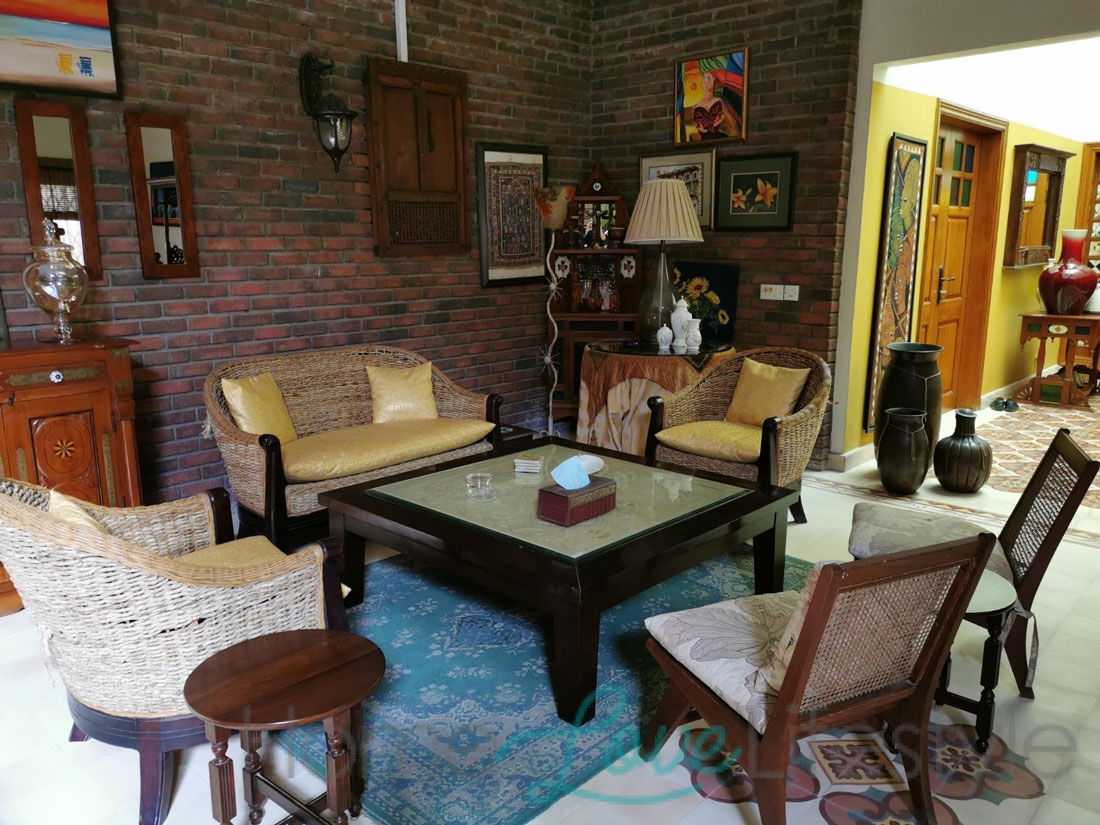 These things are our hobbies and we get so much relief from them.  These are the things we enjoy. Covid 19 has restricted our travel, otherwise my husband and I  take regular trips as well.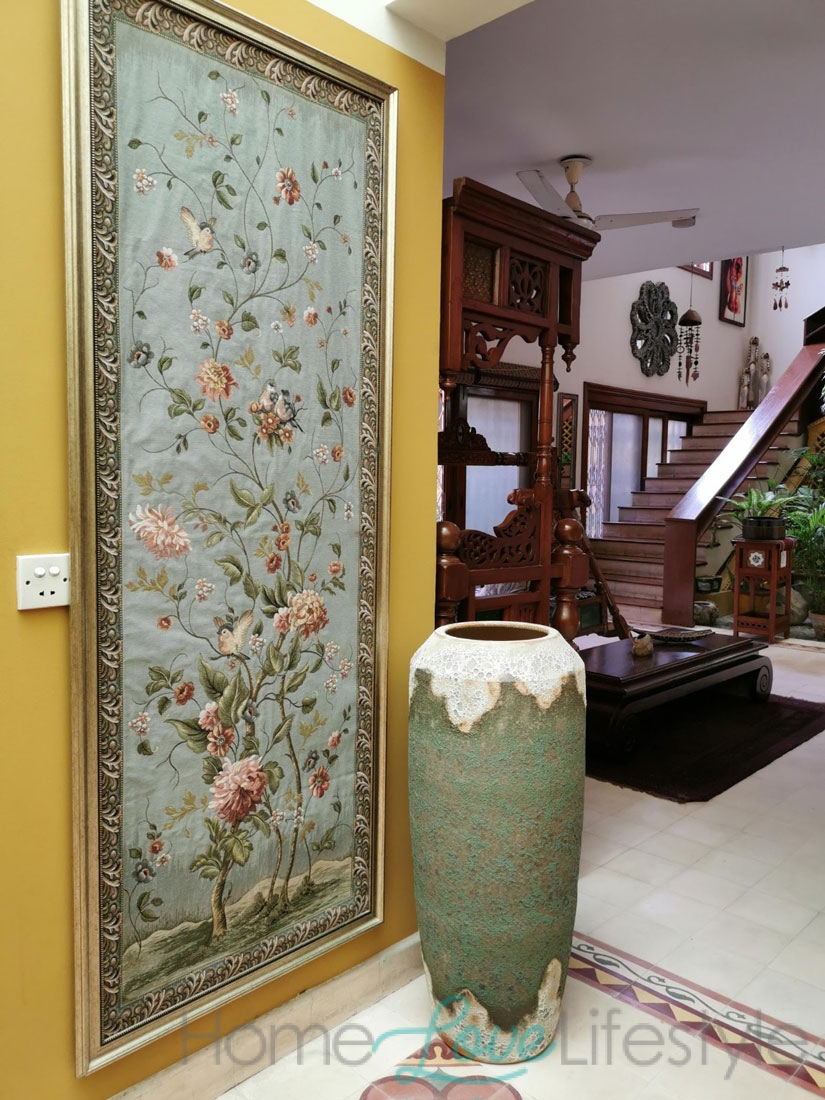 Do you shop for the home when you travel?
I like to pick up one good quality piece that is special to that place.  I have pieces from South Africa, Bali, Copenhagen etc. Something that will remind me of that destination. And we also pick up a plate from wherever we travel to.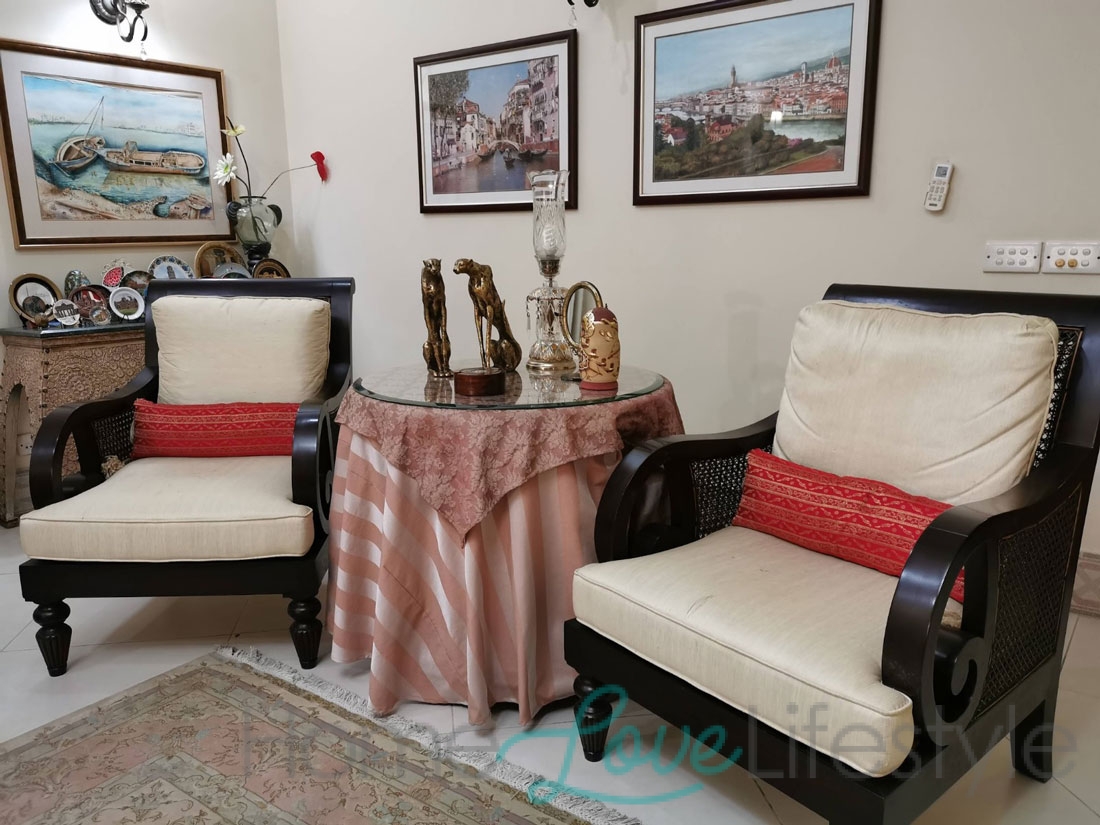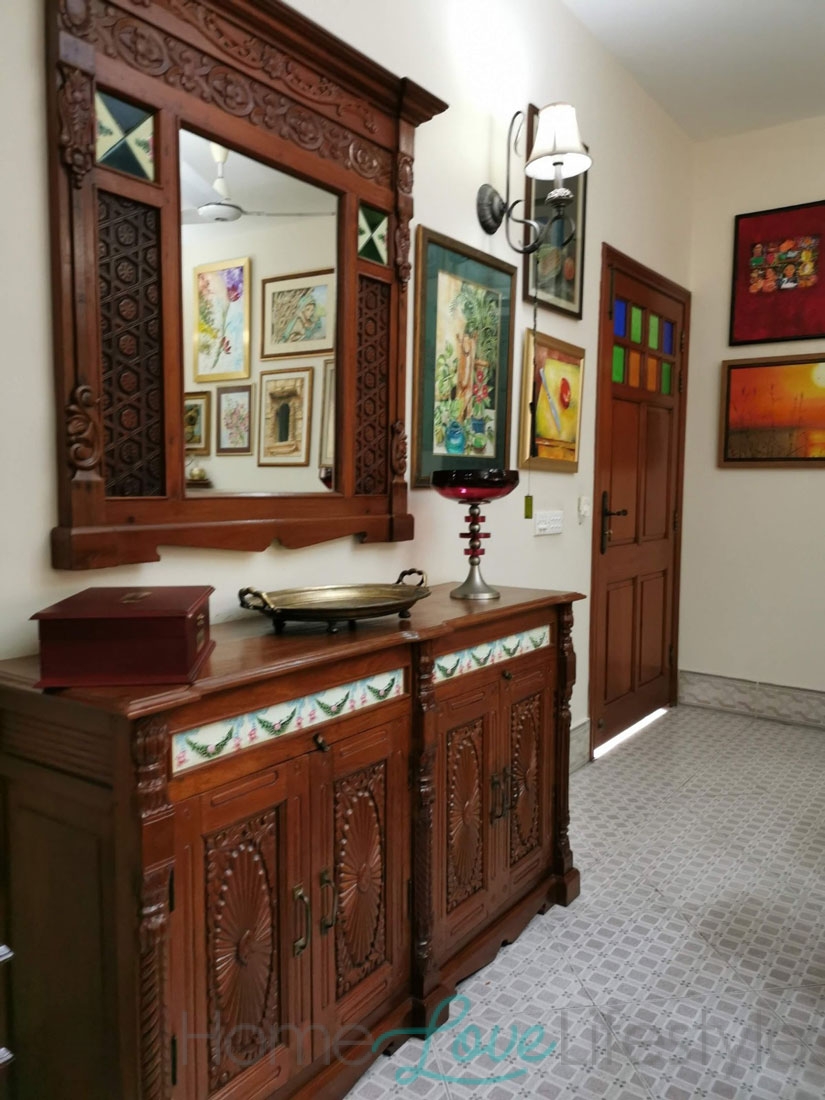 What's more important to you? Style or comfort?
Both. Comfort is essential but where there is no style, there is no comfort.
Do you have a favourite piece of furniture?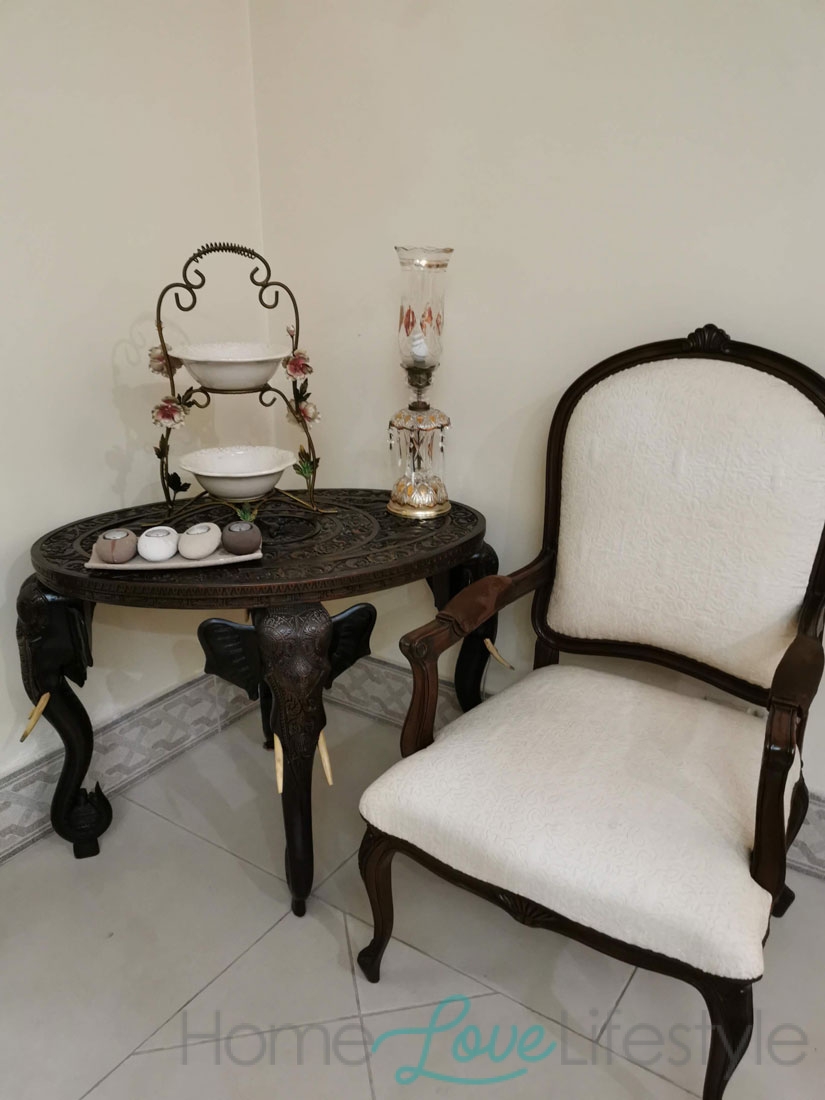 I'm very fond of this table with the elephant carving. I bought it from an old Parsi lady who told me it was an antique.  I think she got it from India.
The coloured glass inlay in the doors is also your idea?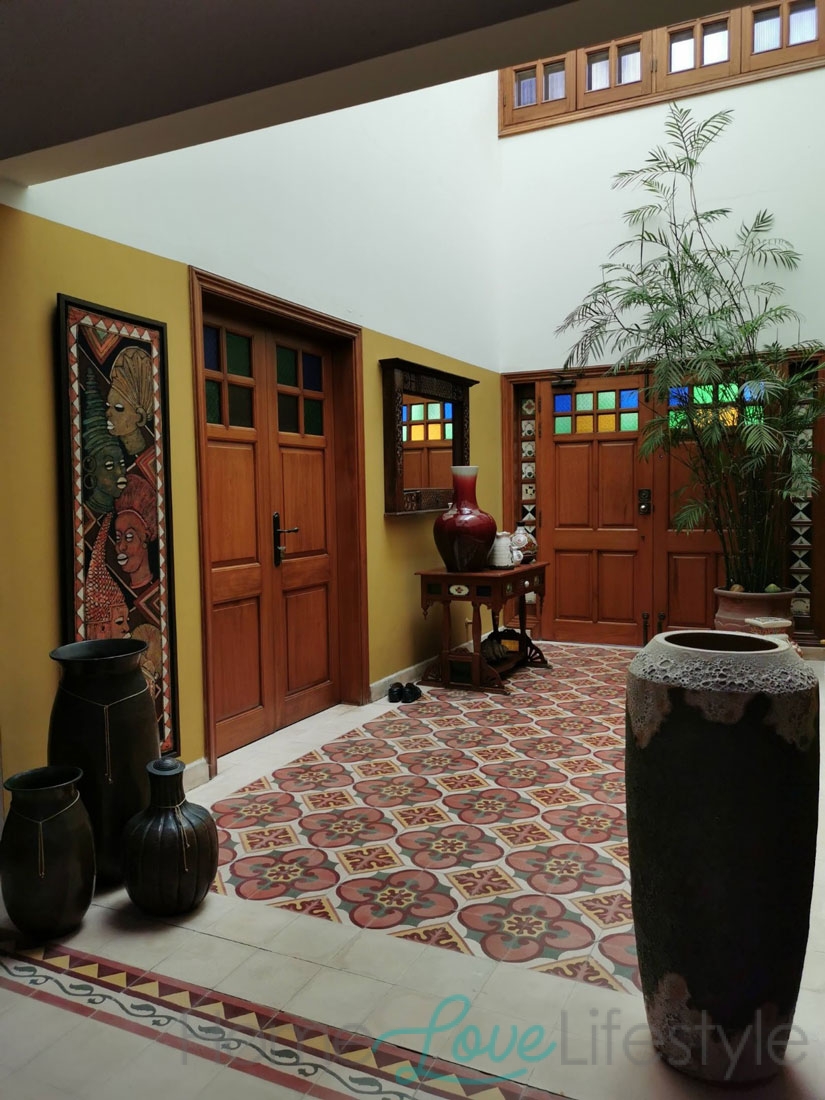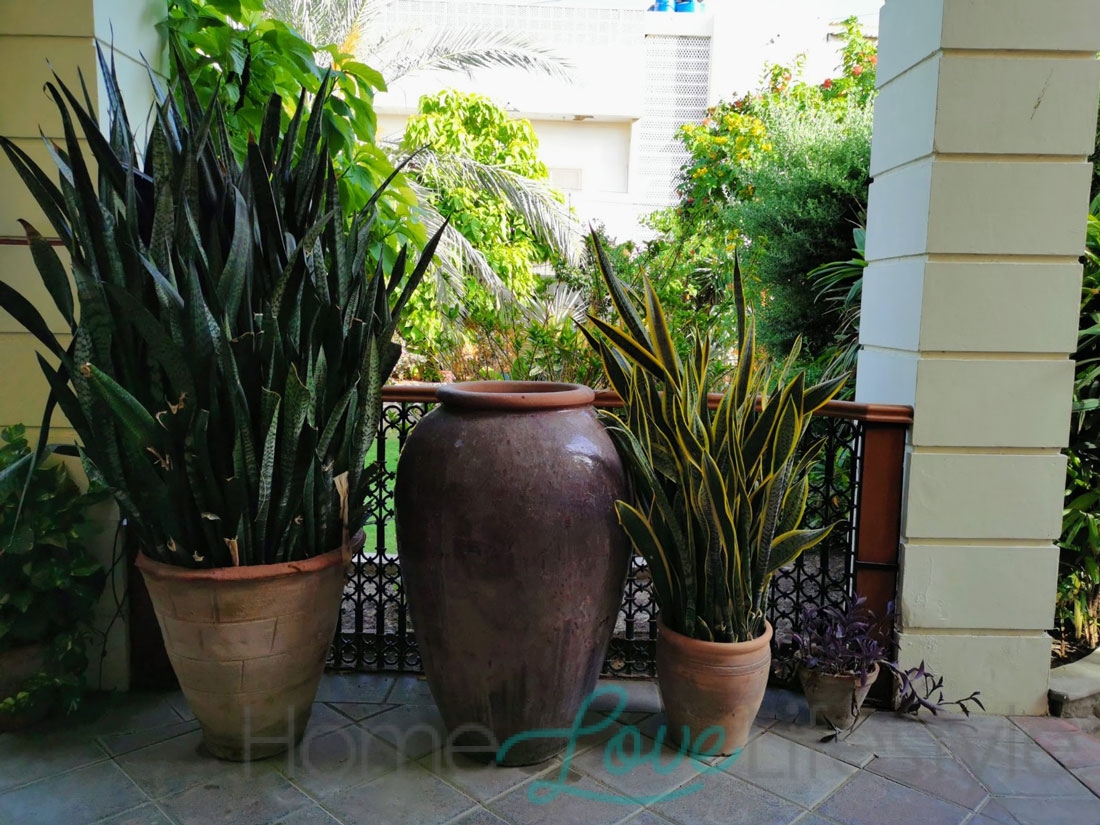 Yes. And we searched and found actual antique glass. All our doors have this inlay. But maybe it wasn't such a great idea for the bedrooms, (laughs)  since the light from the living room filters through it.
Then we also have old-style decorative floor tiles in the foyer. As I said, I like classical and antique things.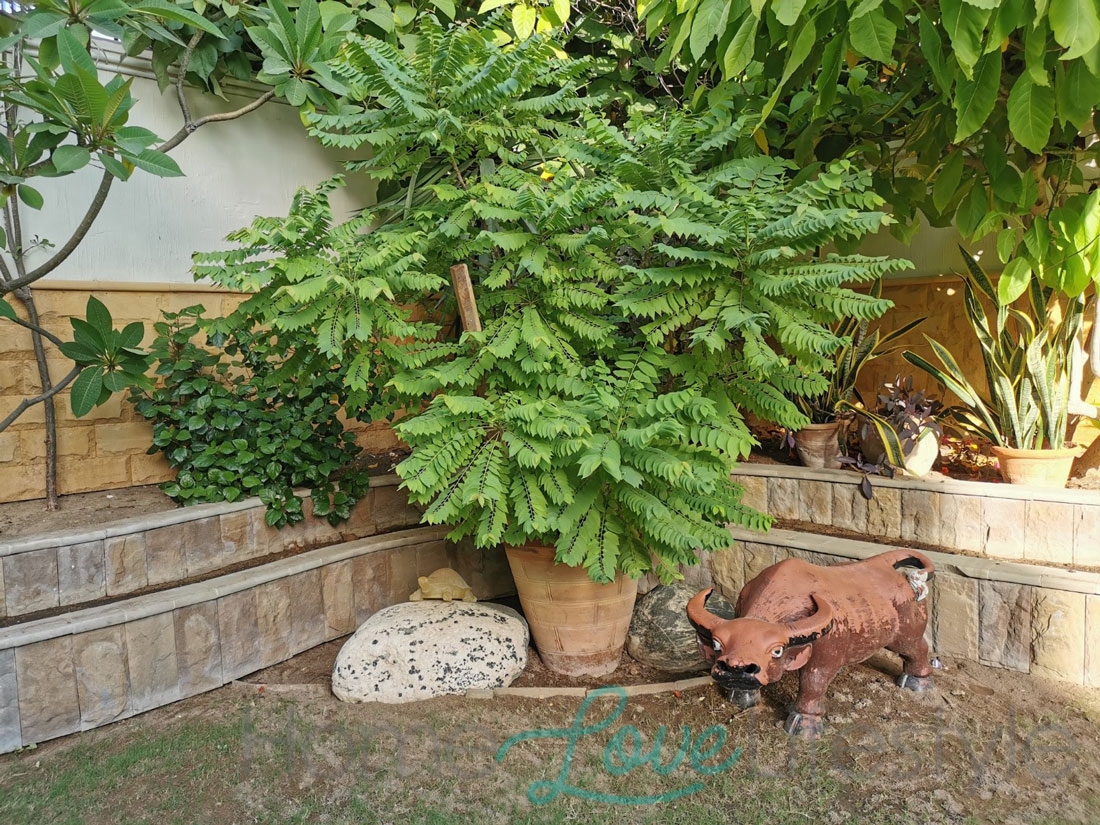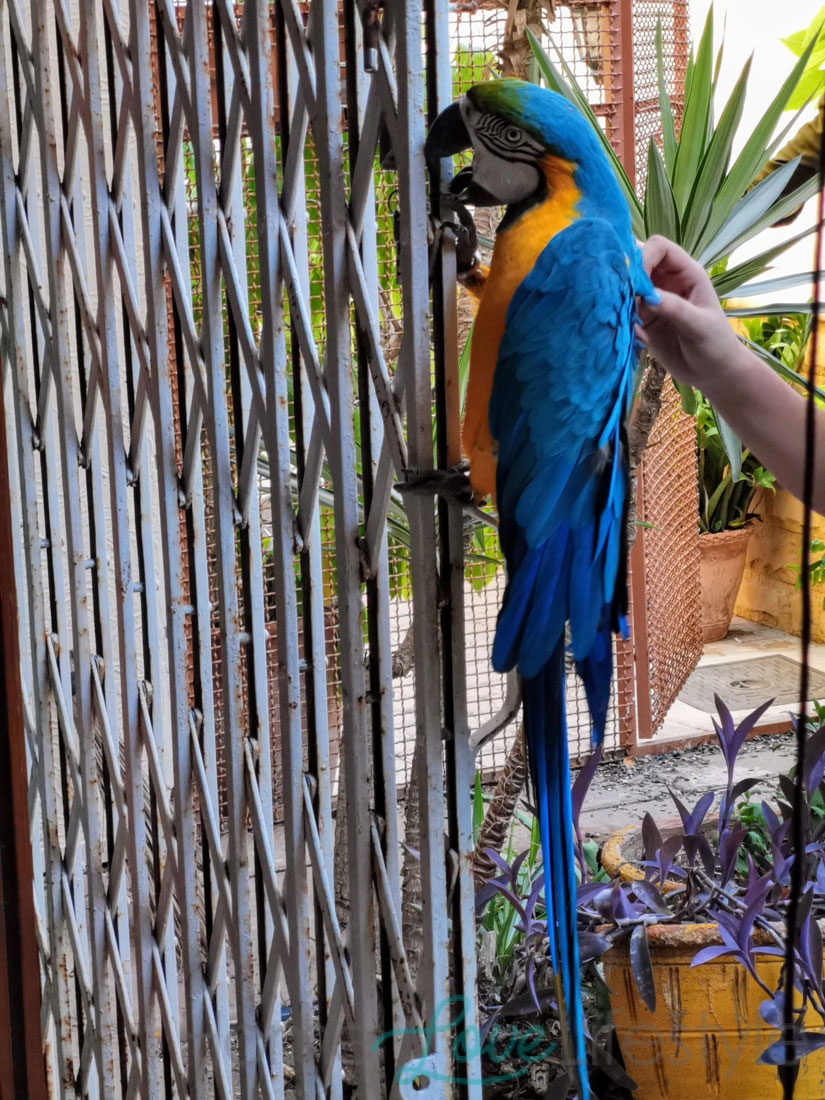 And who does this gorgeous parrot belong to?
That is Heer. She is a family pet but is most attached to my son. She can be a bit temperamental but not with him.
Photography by Naeema Kapadia