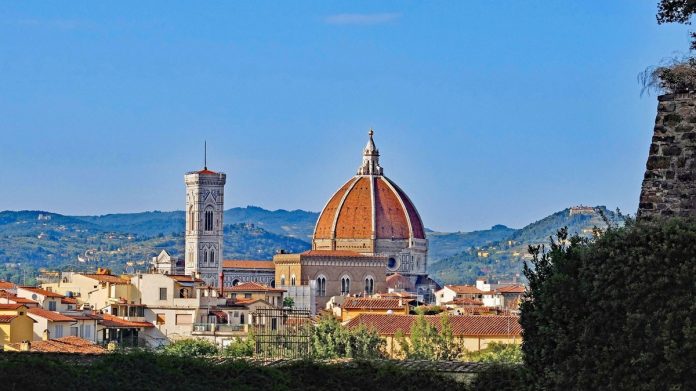 A first-hand travel guide to beautiful Florence, Italy.
Re-connecting with History and Romance
Florence can be described the same way as a collection of paintings might: serene, exuding passion, subtle but with masterful nuances. Walking through narrow cobblestone streets and then suddenly coming face-to-face with the magnificent Duomo. Or suddenly finding oneself amidst a piazza bustling with excitement. This  is exactly what you can expect in your first twenty-four hours in Florence.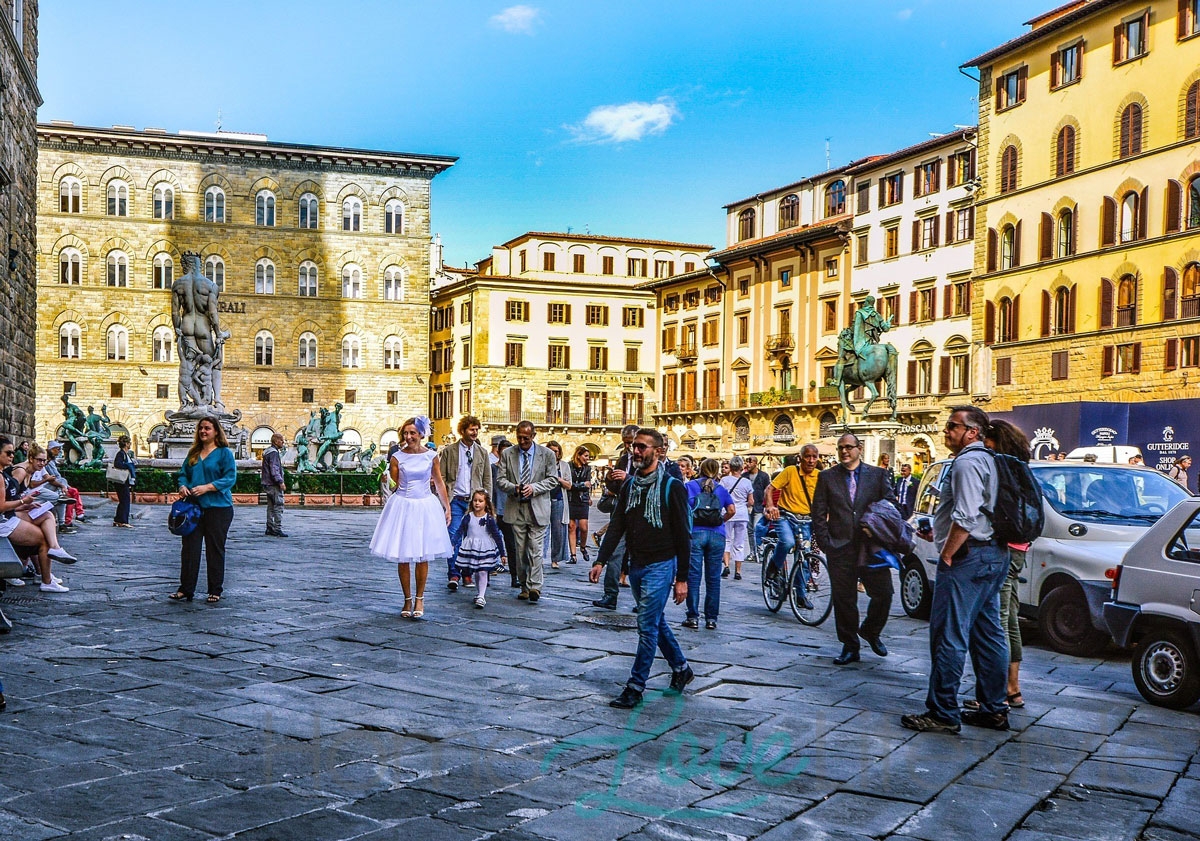 Florence or Firenze offers that rare opportunity to tourists to re-connect with history and their romantic selves. The romance of ancient streets and squares, of the whispers of bygone eras, of fabulous art. All of these induce a serenity yet ignite a sense of excitement and intrigue. Florence brought back the romance, at least for the few nights that my family and I could call Florence our home.
There are the lists of top 5 things to visit in Florence that Tripadvisor can offer. But below is a small glimpse into the experience that has put Florence at the top of my must-see European city list.
Guests of the Medici
I remember securing our stay in an apartment on AirBnB that once belonged to one of the last members of the Medici family. A prominent Italian banking family, the Medici held formidable political and religious control for many years over Florence. (Pro-tip: When visiting a new location, my research is best done with documentaries or a television series and a good book. I watched the Netflix series Medici and re-read Under the Tuscan Sun). Our AirBnB came with an apartment filled with wonder and intrigue. It had hidden doors, beautifully crafted chests and drawers, and pictures of family lineage.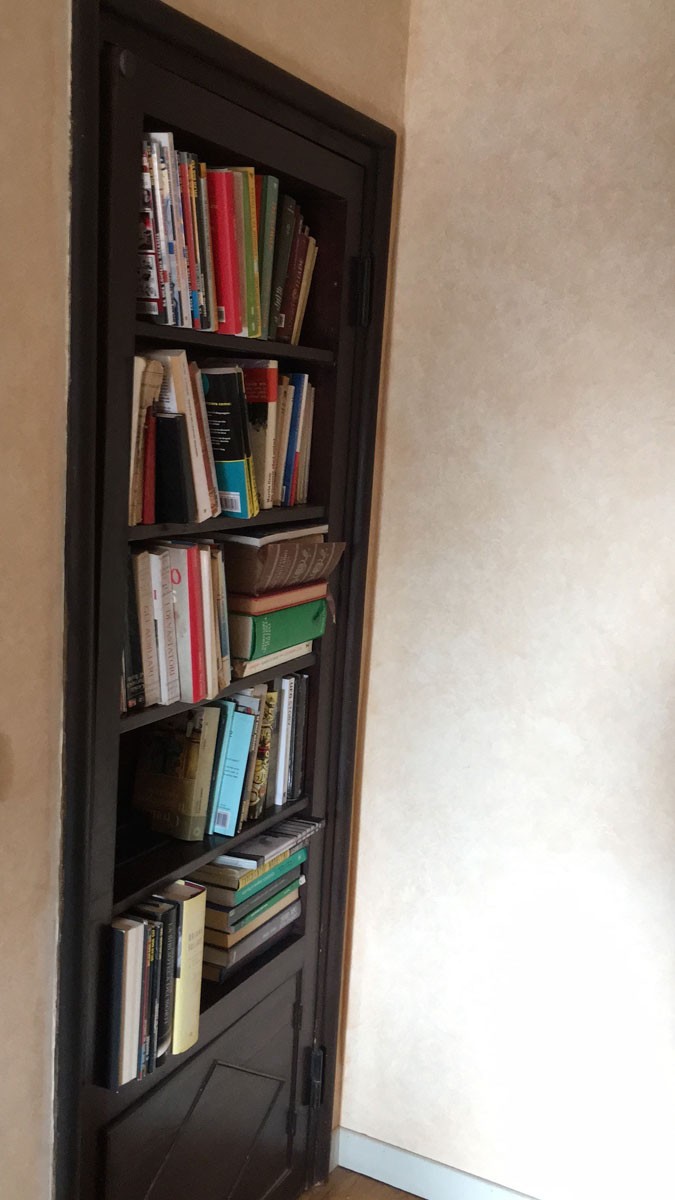 As the real kicker, our room had views directly across the Santa Croce Basilica. This is the final resting places of luminaries like Michelangelo, Dante, Galileo and others. Our host told us that  we were his first guests.  And seeing that we had we brought along four kids under four, he likely said a little prayer at the basilica before leaving the city. With that said, it was an absolute honour (and a steal) to stay at this apartment, and we wanted to take care of it. The amount of trust we had in our children was rather commendable. And I must say that they surprised us with taking care of all the relics in the apartment. Most of the time, if we treat children like adults, adult-like they will be.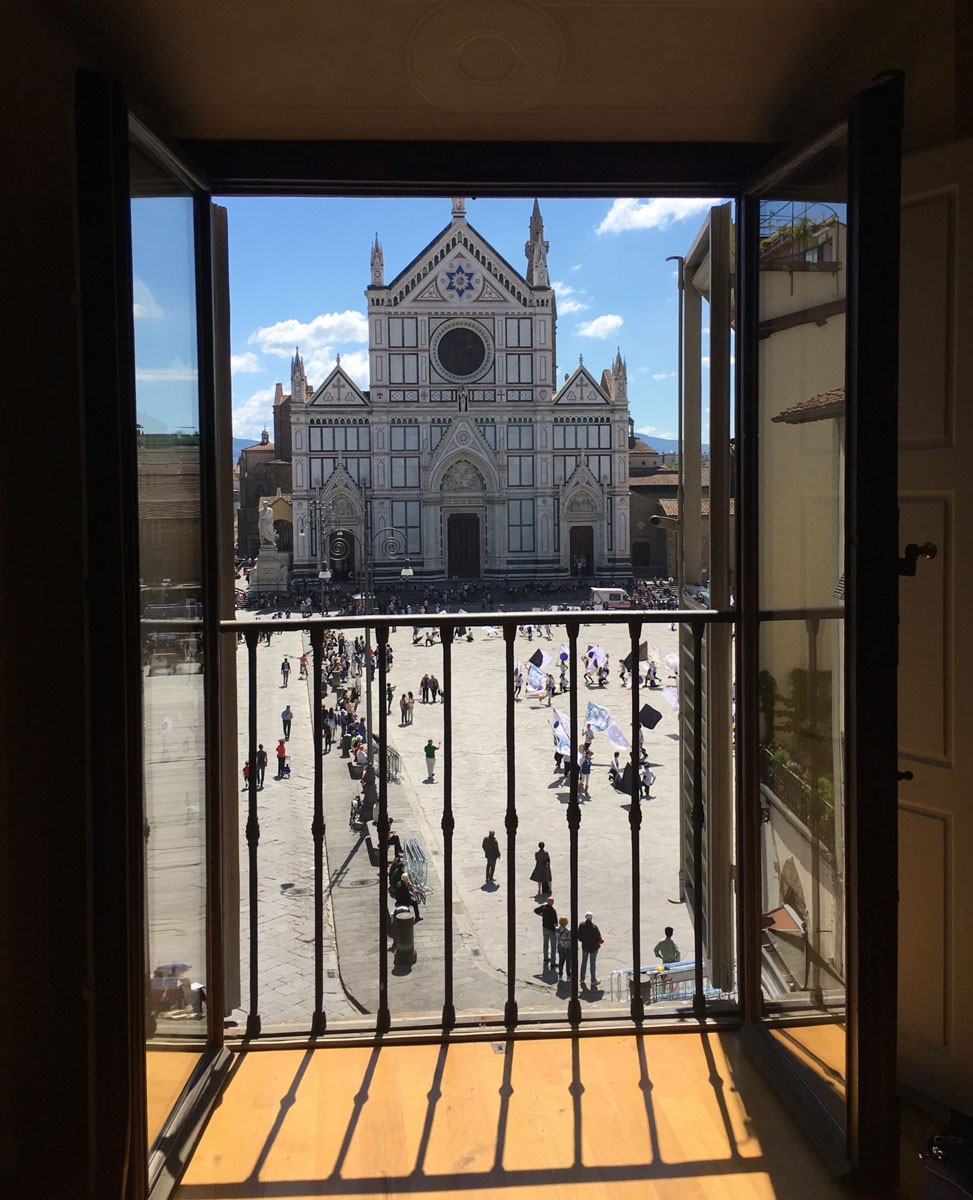 Our balcony overlooked the piazza spread out below. We could see revellers displaying the rowdiness of youth – a word I used to describe myself till only a few years ago. Listening to the youthful clamour in the piazza, I thought about what it would have been like in the old Medici days. Back then, inebriation, revelry, action and intrigue was still a big part of Florentine life. Even though religion played an equally important part, or was professed to even if only in the struggle for power. Rather than being upset about the noise, I found it amusing. The songs and  occasional expletives may have changed. But life in the moonlit piazza throbbed with the same rhythm as centuries ago.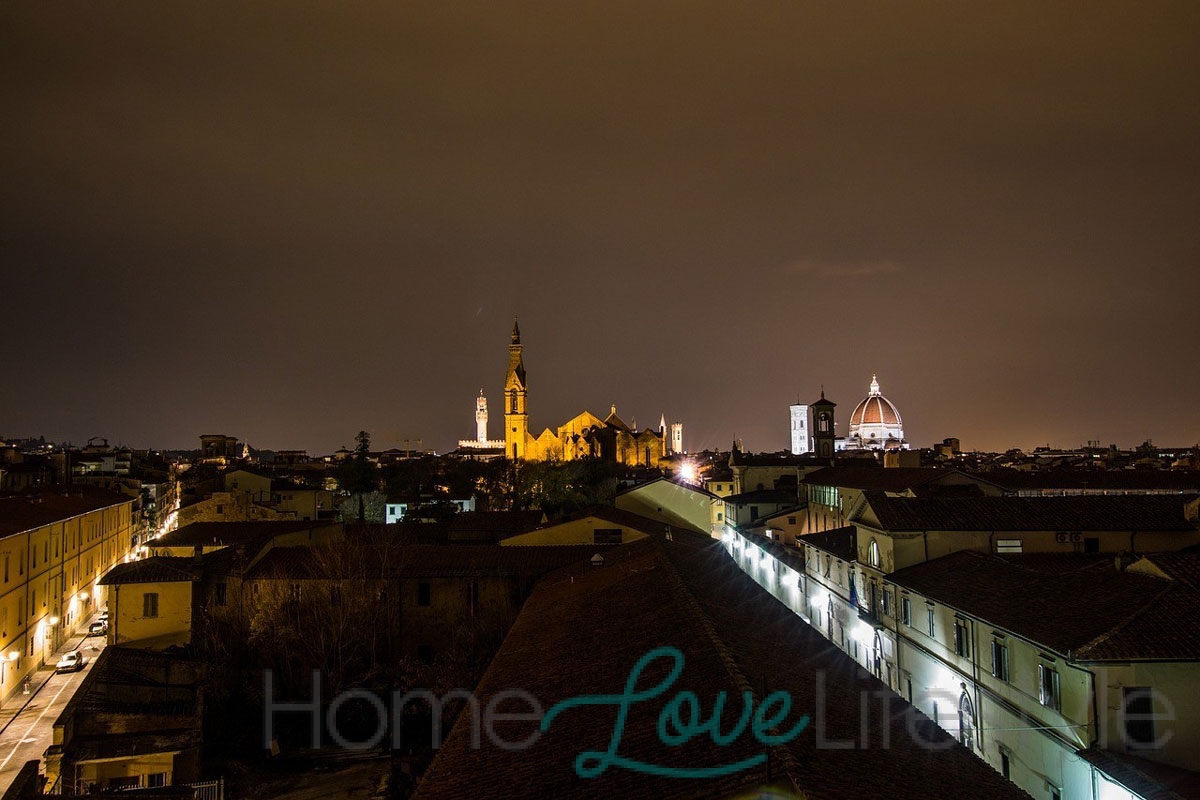 "When In Rome" may have come to mind to some tourists, to go down and join the party. But  we were a family traveling with small kids who religiously do not drink. Also, we preferred to sleep by midnight to catch up on sleep. Instead, our "When In Rome" was to appreciate the Firenze culture in all its glory. And, of course, adjust by using white noise on our iPhone so the kids could sleep.
Architecture and Art
I found the Florentine people to be kind, helpful, and calm, quite the opposite of how people describe the Romans. But to compare Rome and Florence is not fair. The cultural aspects of Florence that I appreciated most was the architecture, art, and a certain serenity that pervades the city.
Oftentimes, when in need of a break, to decompress and breathe again, there was immediate solace to be found in the many basilicas. Everyone maintains a respectful silence inside. And in the hush one can whisper a prayer whether in Italian, French, English, and in my case Arabic, to the Almighty.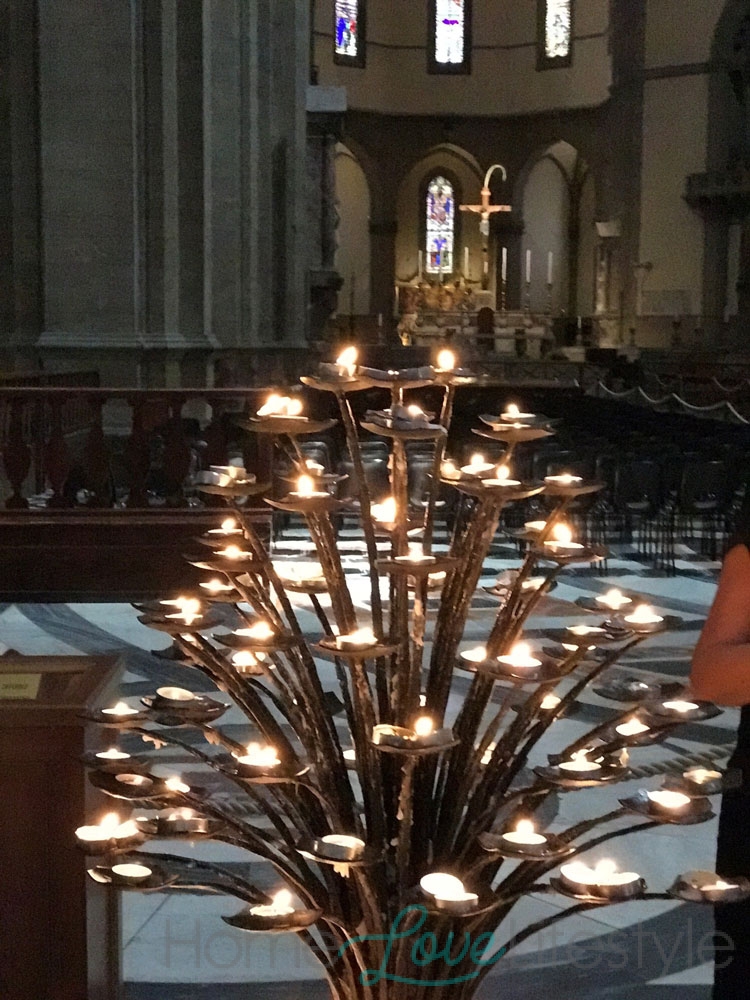 The kids enjoyed running outdoors without us fearing vehicles in the narrow streets. The museums also offered open spaces that easily welcomed children to roam free.
Without planning on it, you can easily find yourself in the midst of many beautiful landmarks that make this city such a wonder. Walking here is easy. The ease comes with knowing that around every corner you will find a gelato spot or some shopping just in case you need a break.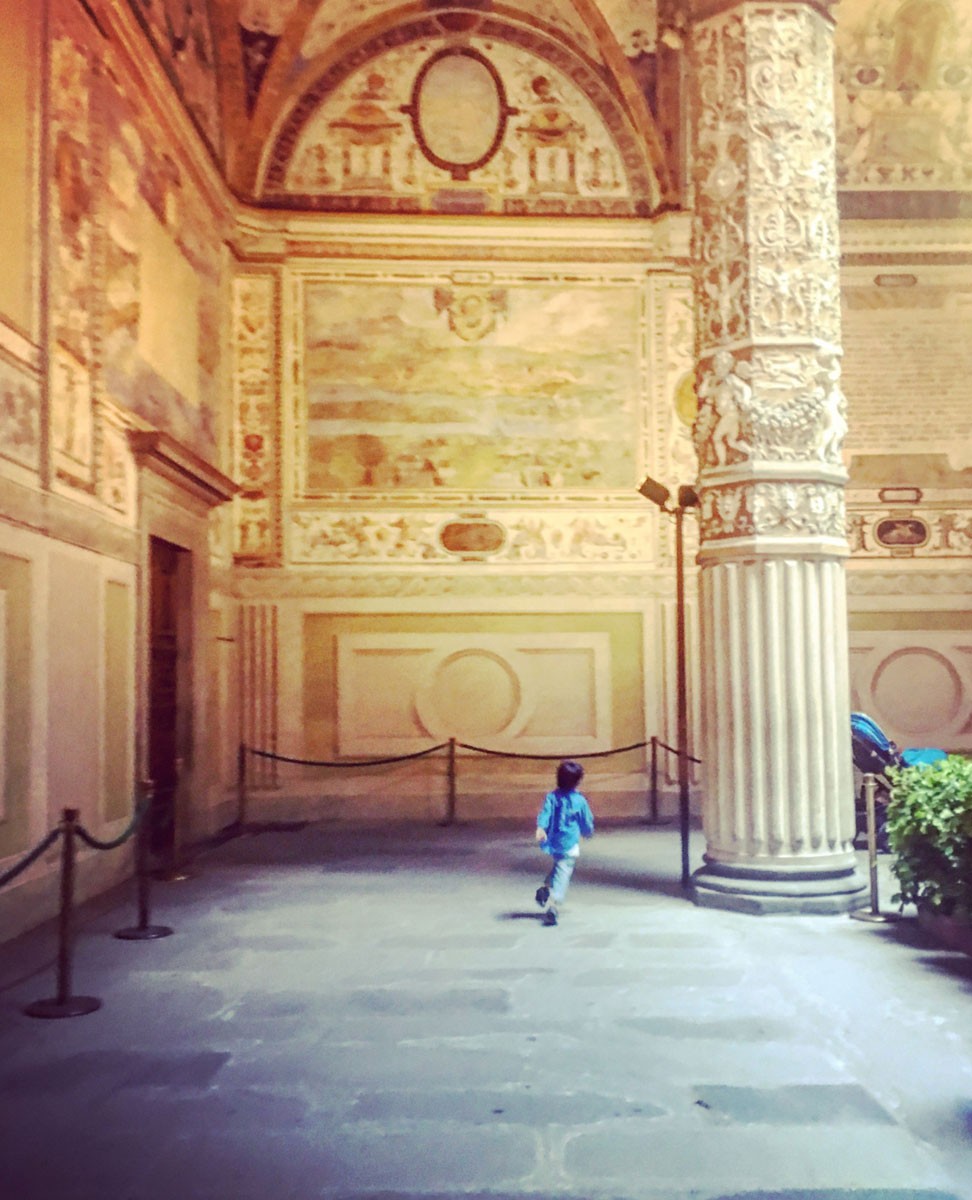 Shopping
Florence is famed for its superior quality leather and leather bags, shoes and jackets. When purchasing leather, it's important to ensure that it retains its aroma as if you just received it from the leather maker. But also look for labels that say "Made in Florence.". Some stores will have certificates and pictures of where the leather is from – don't be shy to ask or take a look around the store to see if those are posted.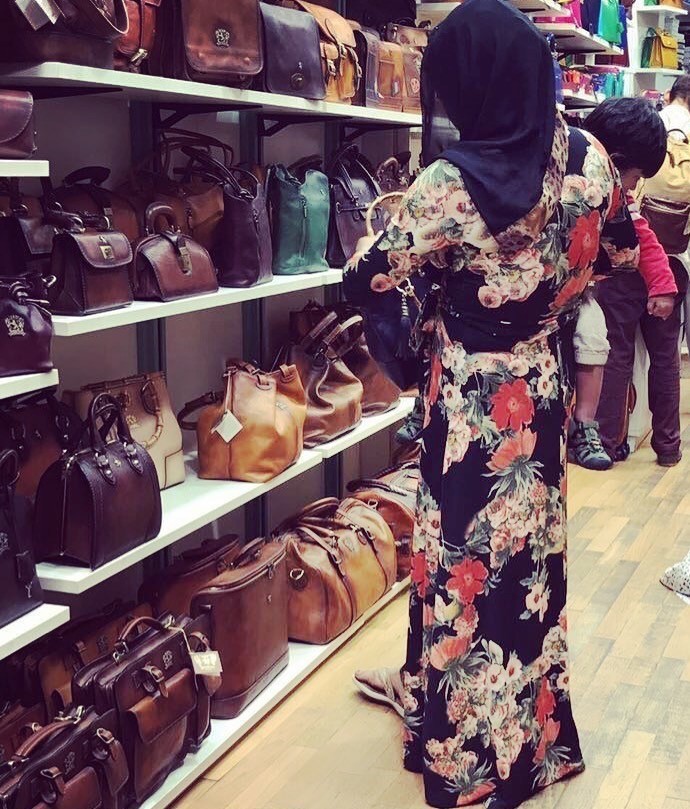 Food
I found that the food was fresh, clean, and not drenched in seasoning – just enough to enhance the key ingredients. We sampled tomato sauce that had all the taste of a fresh, ripe tomato with a bit of oregano or sugar to bring out optimal flavour.
Gelato spots are found everywhere. There will always be arguments for the "best spot" . But why not continue to ask all the locals, and venture out on a self-guided gelato tour. If the saying "you only live once" hasn't been attributed to one culture as of yet, I would give it to Italy. I think it came from a fat Italian grandmother feeding her grandkids a spoonful of ricotta gelato that tasted like a piece of heaven's clouds.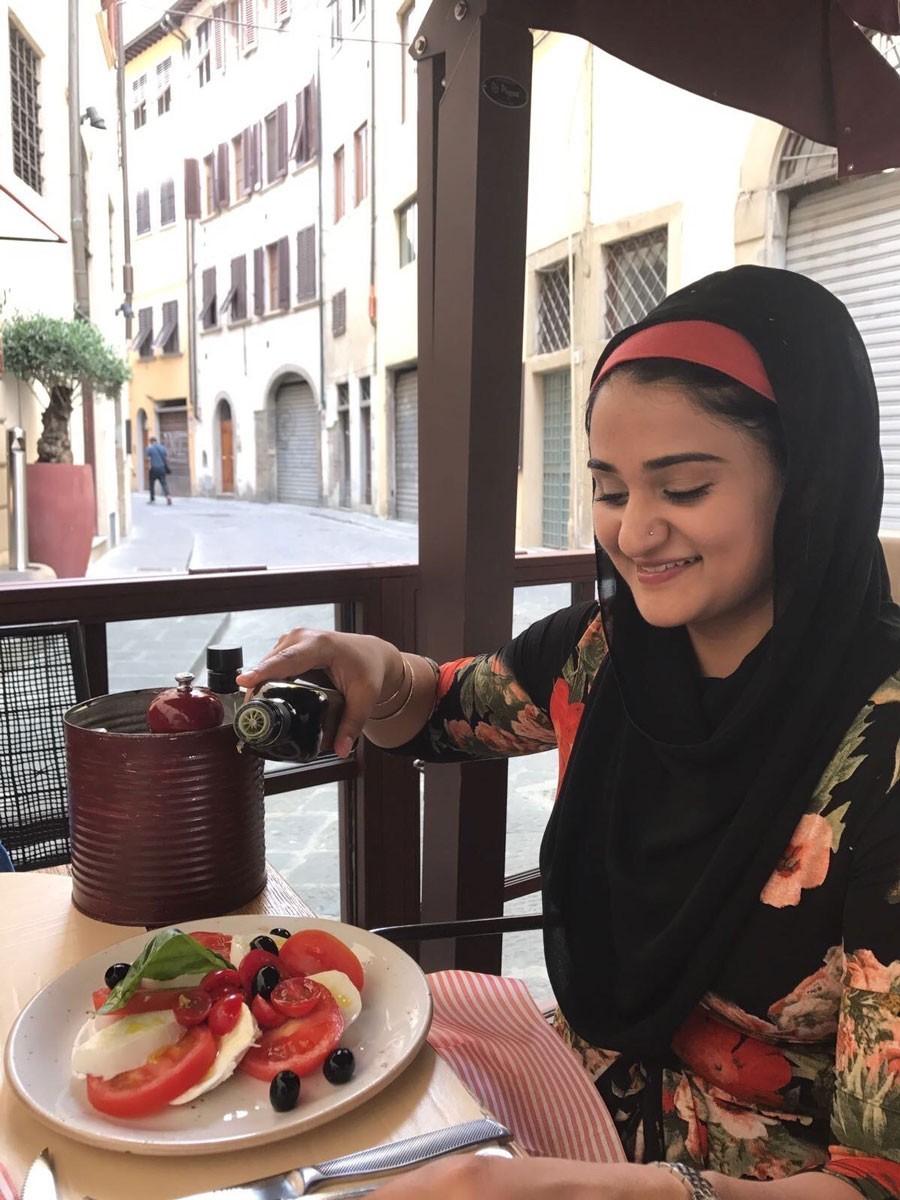 It would be a travesty if I ended without talking about the olive oil. Like most of Italy, olive oil is taken very seriously and is a huge part of the culture.  Florence is in Tuscany, a region responsible for producing the best olive oils because of its temperature, methods and irrigation. So it is no surprise that Florence offered the best for us to taste, causing one foodie in our group to smile ear to ear the entire trip.
If you are interested in following travel and food journeys throughout the world, please follow me on Instagram as well @journeytotable