Since we are all staying home more this year, why not update your home with stylish accent pieces. Metal décor accessories are so on trend and Interwood has the best selection of gifts. It's so simple and affordable to totally change the look of a room or entertainment area.
Home Decorating Ideas on a Budget
Festive Dining Table Update
Create a festive table-scape with some stunning home accessories. An elegant arrangement at the center of your dining table sets the tone. Create a theme with silver metal décor accents such as filigree vases.  Over-sized candles and a dramatic two-tier decorative stand help you create something truly unique for that special celebration.
The Un-traditional Tea Trolley
Give the tea trolley a new look this year with a stylish arrangement. Add metallic platters to turn up the drama. These platters will add shine and a design element to all your festive foods; perfect for sweets or delicious savories.
These accessories for living rooms are a great idea for both homes and apartment decorating.
Outdoors Style Update
Social distancing in the garden? Then you need some of these great metal decoration pieces to amp up your style quotient. These beautiful vases and candle-stands with an antique/rustic metal décor finish will fit right into the outdoors vibe, even on a balcony or terrace.
Best of all they are unbreakable so any little mishap can be avoided. Let the kids enjoy the party too.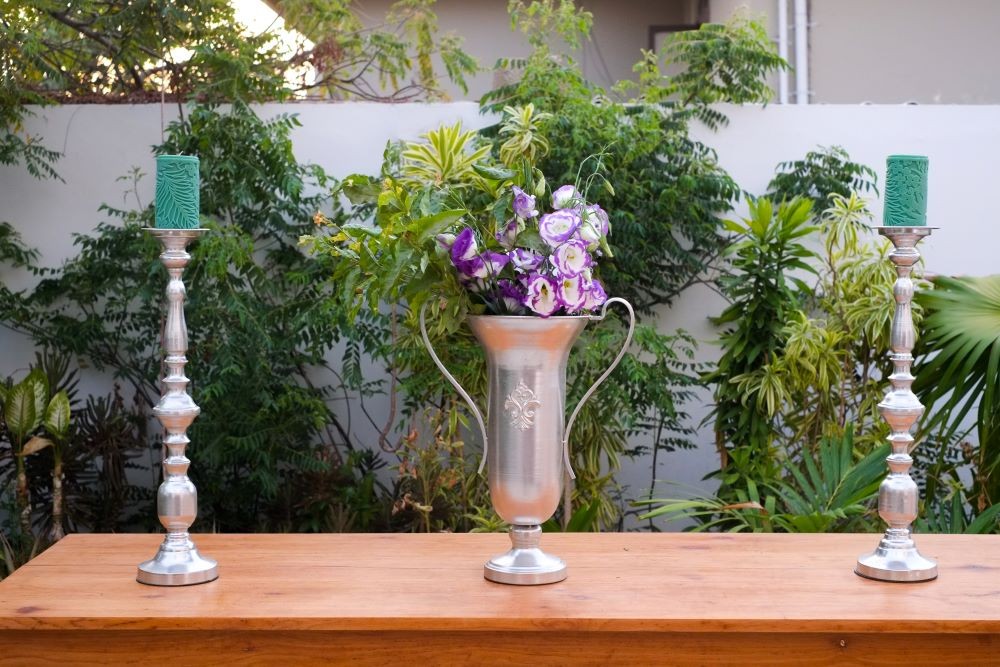 Simple & Affordable Bedroom Style
Don't want to spend a lot, but want to update your bedroom décor? Then all you need for simple bedroom decoration in Pakistan are some stunning accessories. These filigree lanterns will add style and glamour to the simplest room.
Use them with tea lights or just display them on the floor or side table to make an instant impact. You can even move them to your entertainment area when needed. These are the perfect interior design ideas for small homes in a low budget.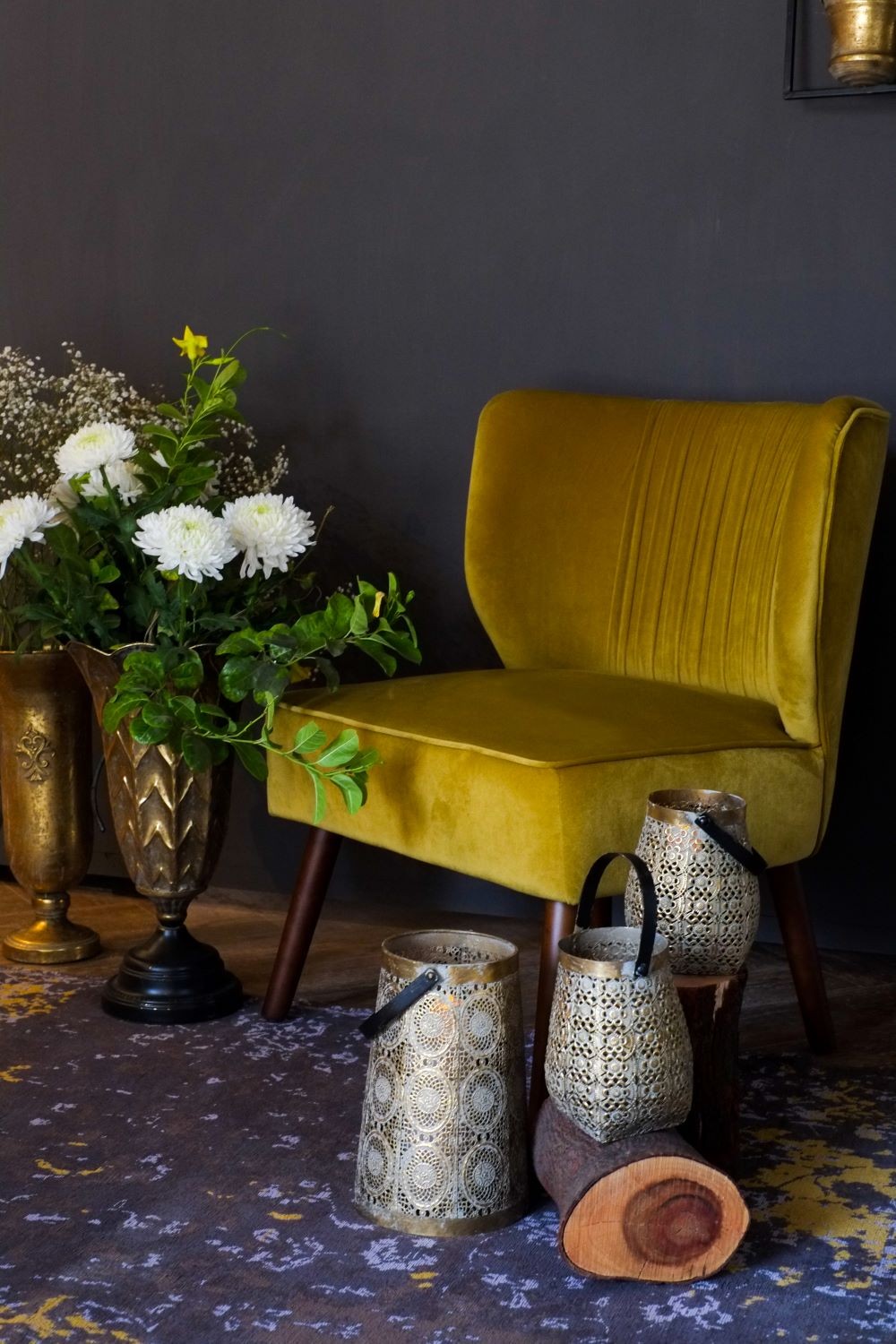 Garden Party Upgrade
The weather is lovely, so you want to entertain outdoors and Interwood has just the right online home decor accessories. These stunning mirror-lined decorative trays are perfect for the occasion. Serve snacks, drinks or finger foods in the trays! They are easy to clean and so pretty to look at with their gold metal décor finish.
Drawing Room Drama
Pakistanis love to entertain and drawing room decoration is always a priority. An anniversary dinner or birthday deserves a special ambience. Choose this simple yet dramatic way to add style by placing multiple antique hanging candle holders in the room. You can place these on the floor, side tables or console to create a festive arrangement. Then add some flowers in some statement vases and you're done.
Interwood really is the home decor store that has it all, with online shopping that's so quick and convenient. Now you have no more excuses to postpone fulfilling all your creative interior design ideas. These easy house and apartment decorating ideas can fit any budget.
Enjoy some easy home updates with the elegant & affordable metal décor gifts by Interwood.