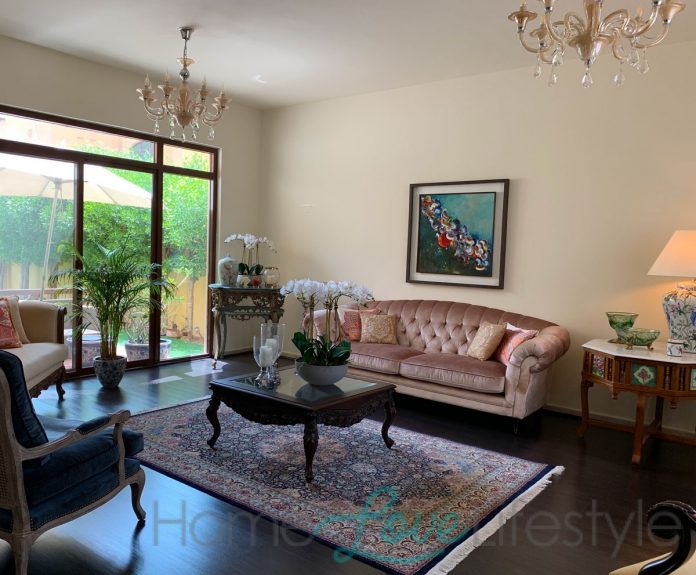 The elegant home of Amber Shahbaz in Cavalry Ground Lahore has a pleasing, modern classic vibe which beautifully showcases a carefully curated collection of furniture, art and carpets. Amber is a reader of HomeLoveLifestyle and wrote in to us with pictures of her lovely home. A stay-at-home mother of two children, she and her husband are based in Abu Dhabi but the family makes frequent visits to Lahore over long holidays or even over the weekend.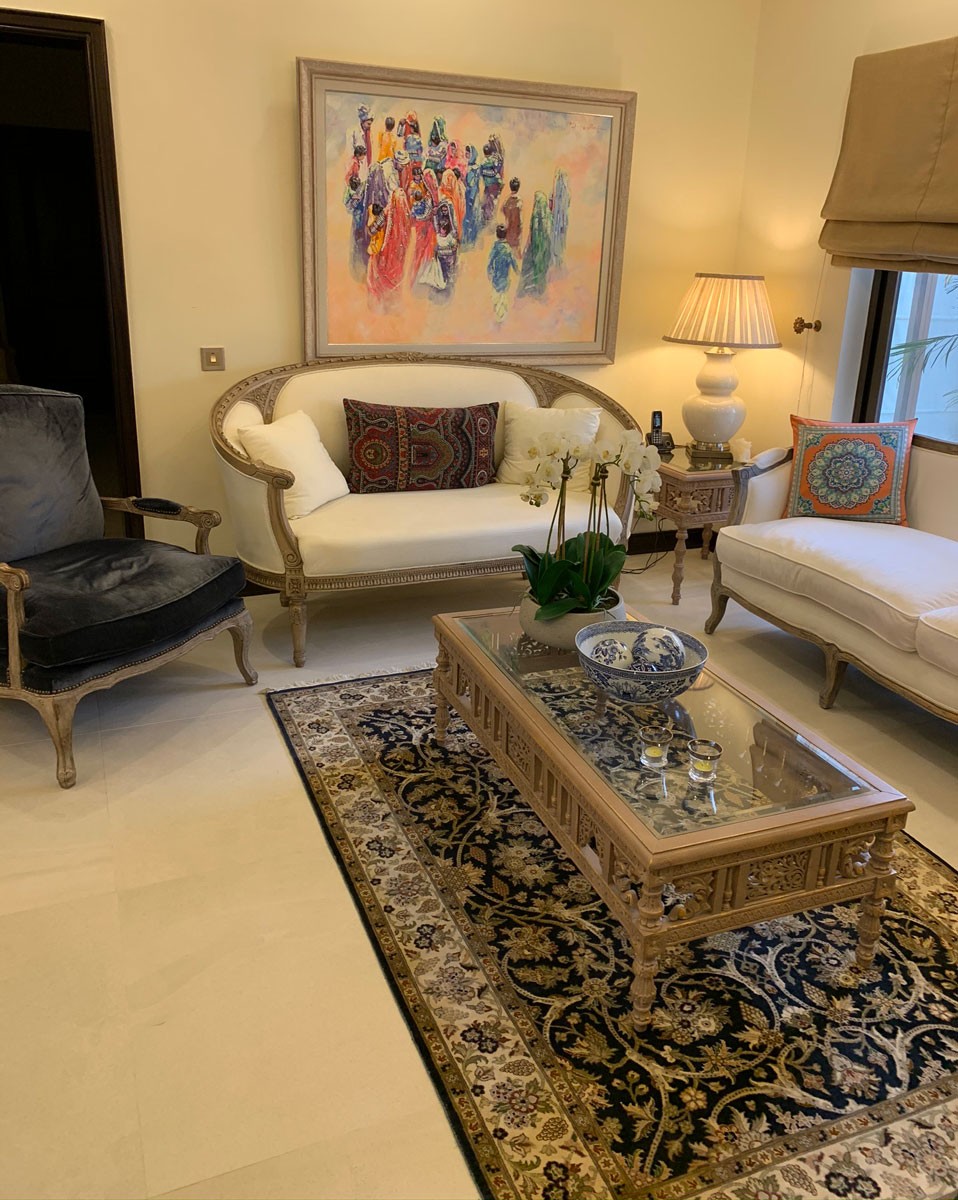 Is your home self-styled or did you have help?
My home has been designed entirely by me.
You seem to enjoy entertaining and table setting? Do you entertain often?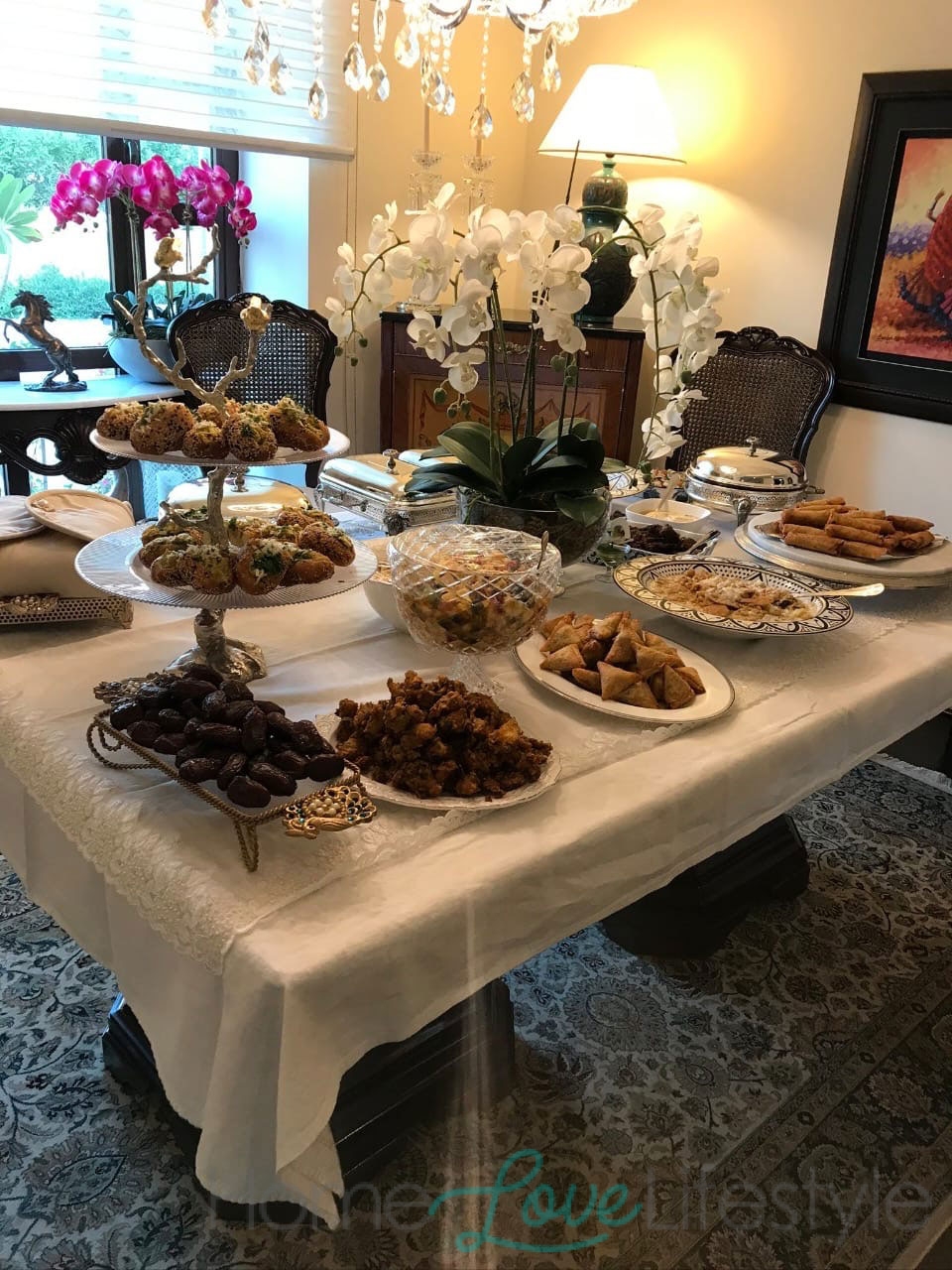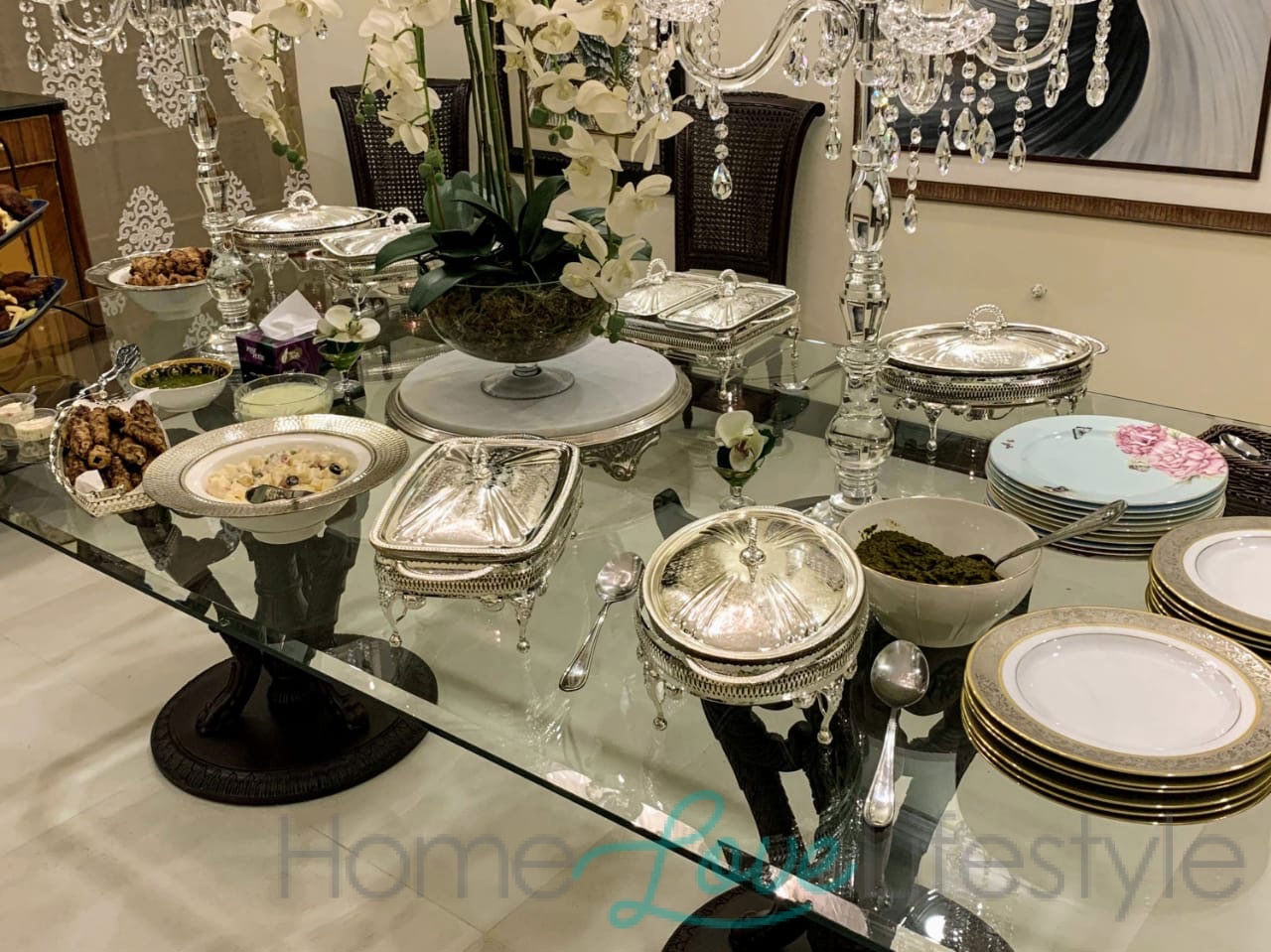 Yes, I thoroughly enjoy entertaining and doing elaborate table settings. I entertain very often, hosting afternoon high teas, brunches and dinners.
How would you describe your style?
My design philosophy is keeping it classic with a strong emphasis on aesthetics. The pieces of furniture I've used around the house, in my opinion, reflect modern elegance. Nothing too busy but I like to  keep it subdued and classic. I enjoy playing with pastel colours.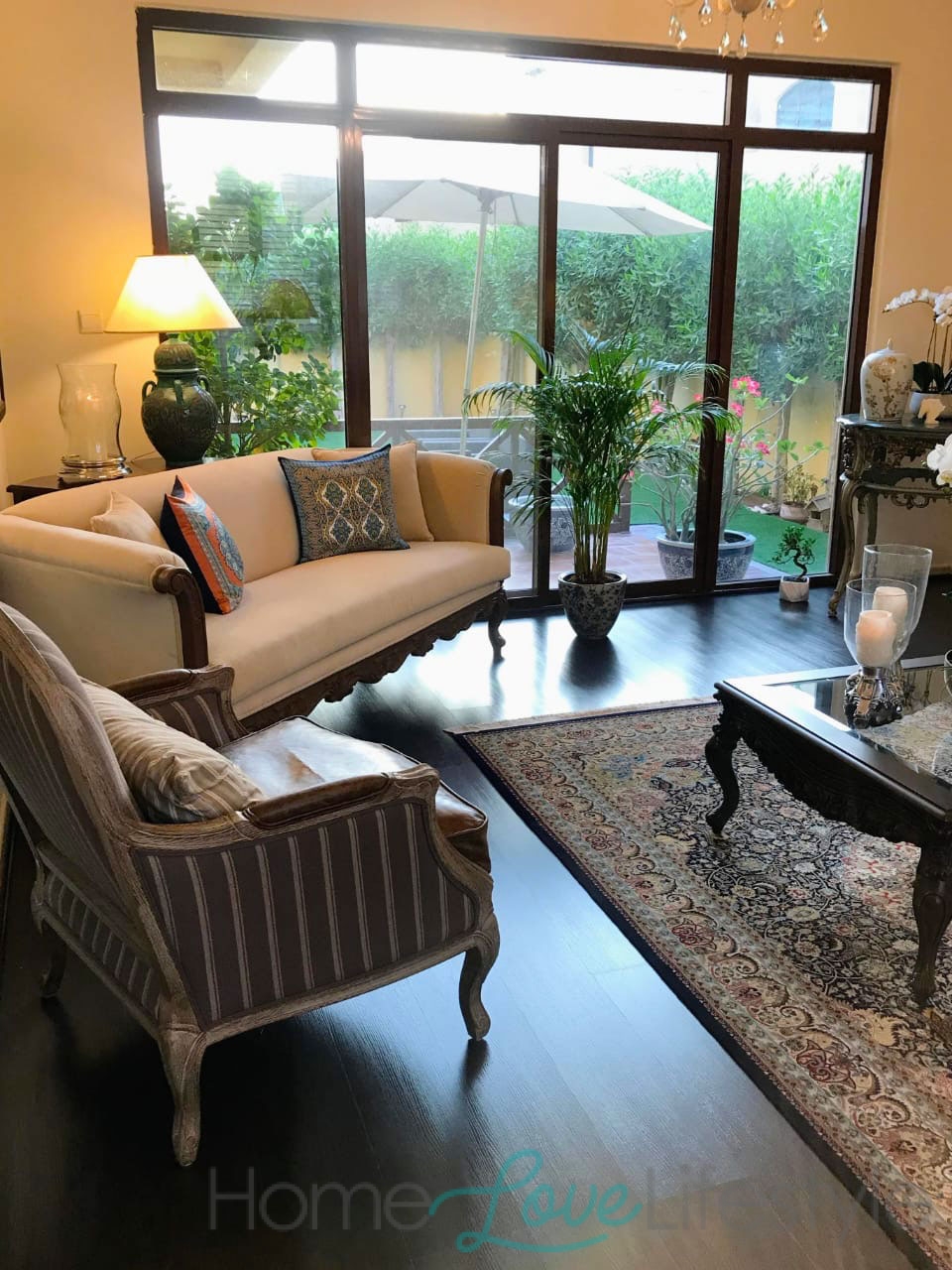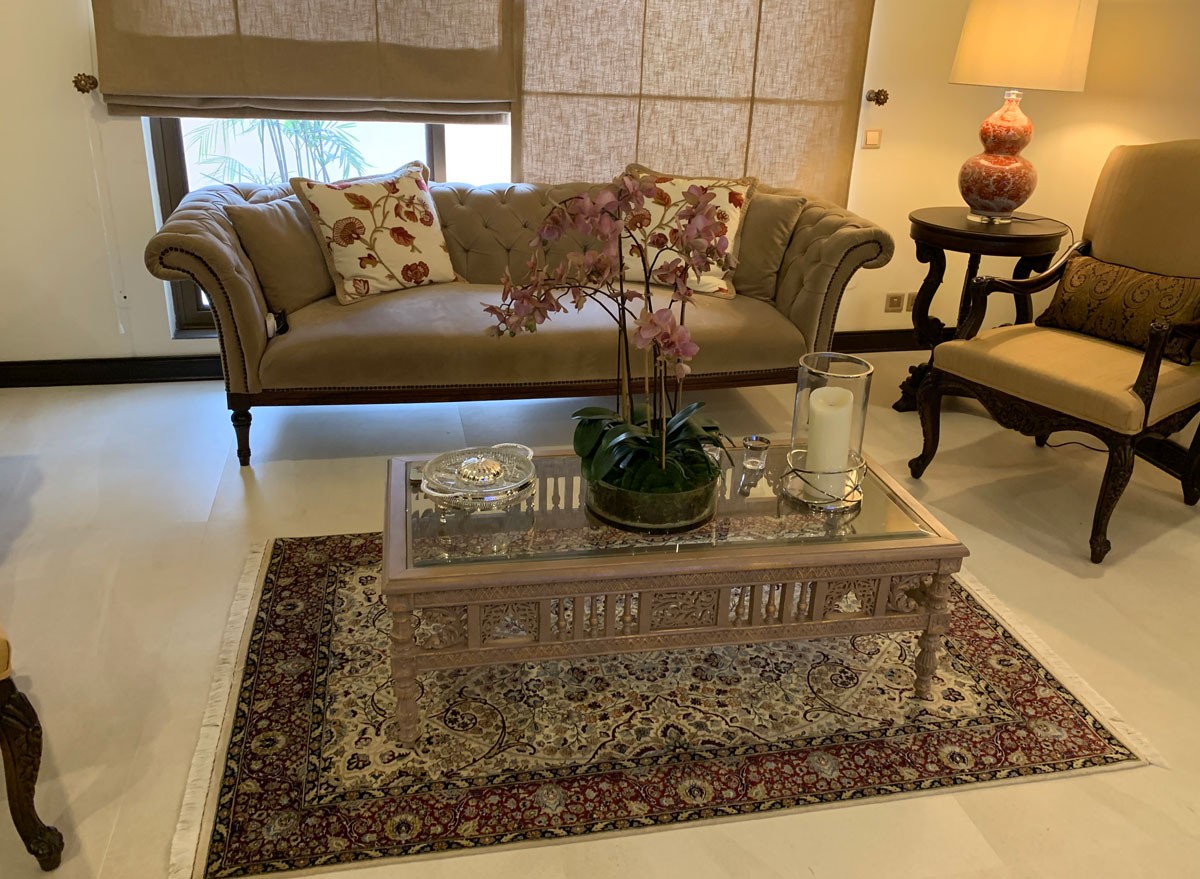 What is your inspiration?
My interior design inspiration stems from my mother who used to love changing the setting around the house after every few months. She is also the one who taught me how to lay out a table.
I love home design. My next project is to extend the living space out onto the lawn area. Once the lockdown ends I will start on that.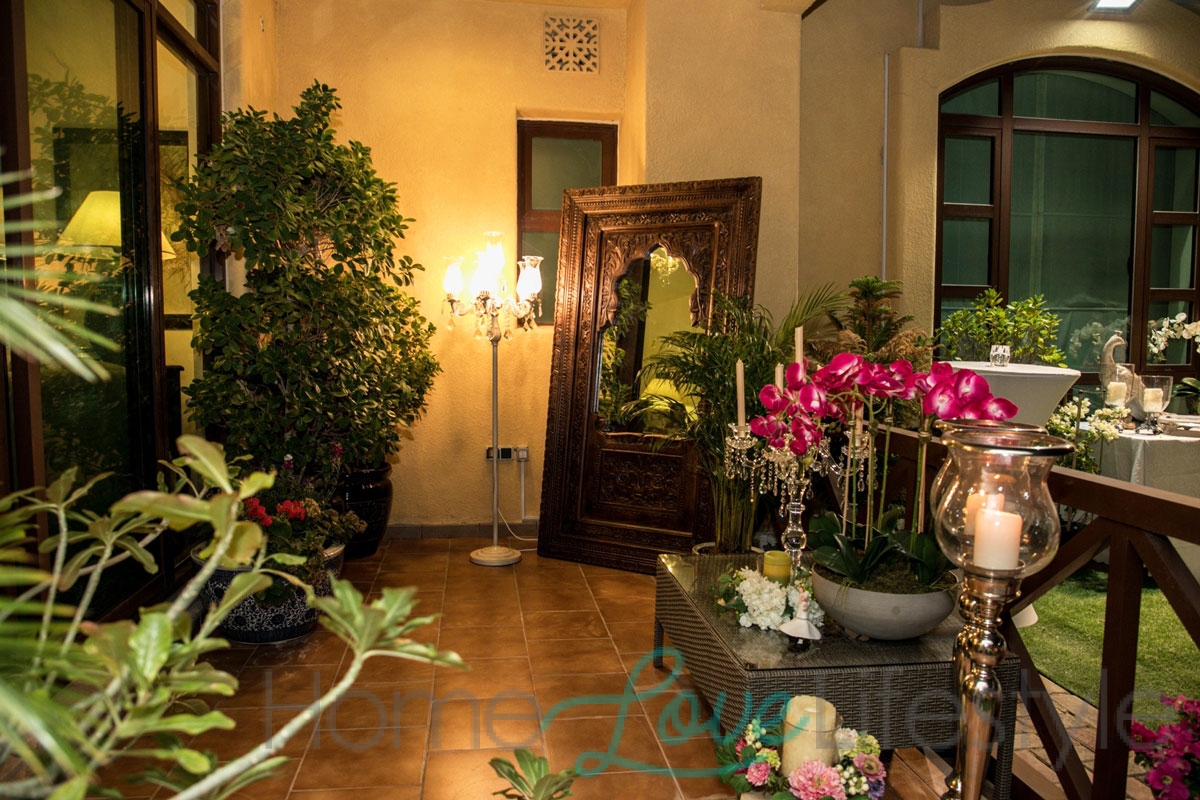 What is more important to you? Style or comfort?
Both are important for me. I find that both style and comfort can be achieved depending on how you design your floor plan. You can achieve a result that is both aesthetically pleasing and comfortable for children and adults.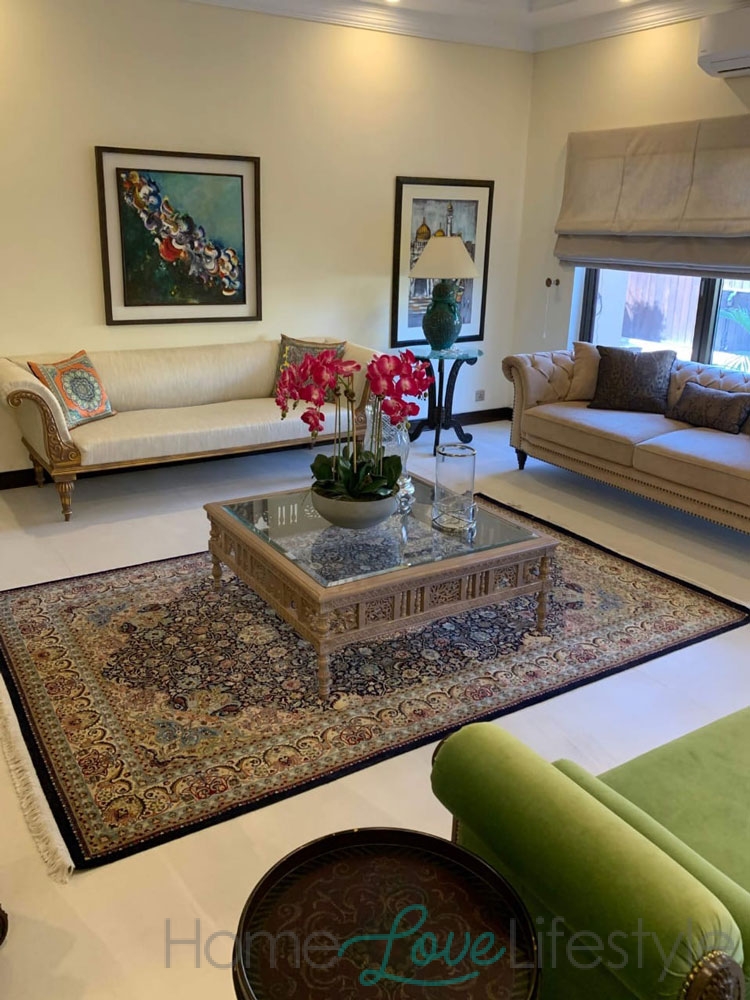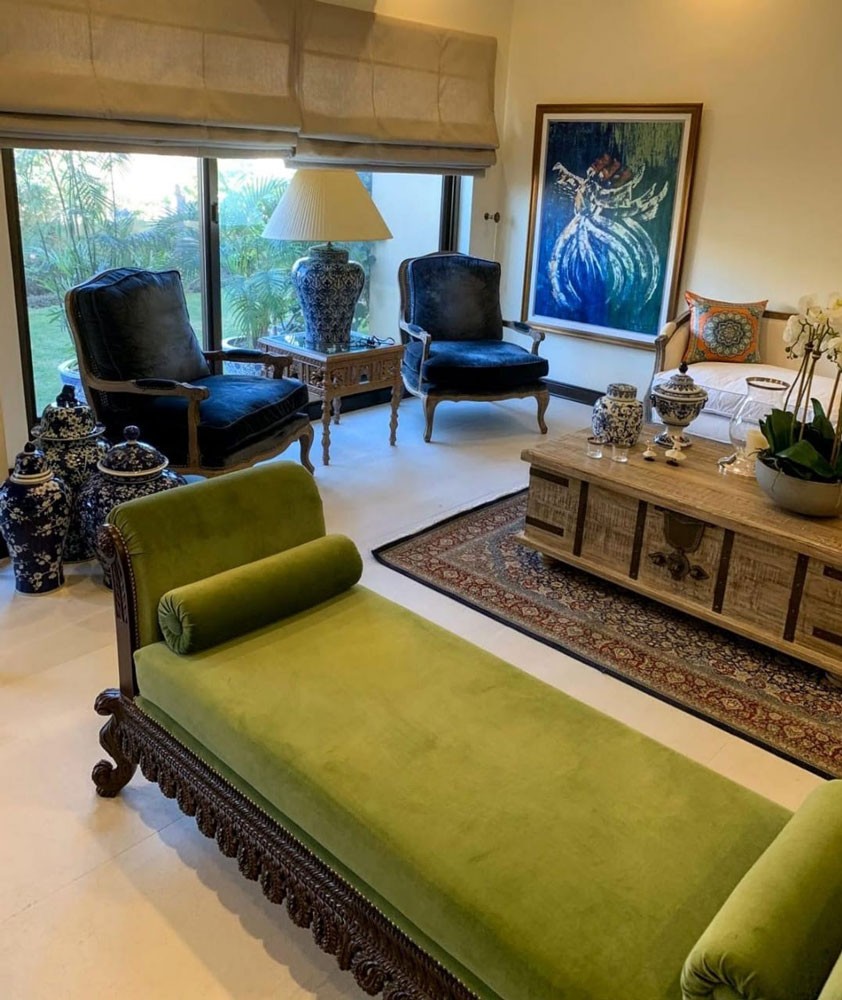 Which is your favourite space in the home and why?
My favourite space in the house would most certainly be our living room. That is the spot where we all tend to spend most time. It's the space where I entertain our guests. Since its an open space, it allows easy movement and has a calming ambience.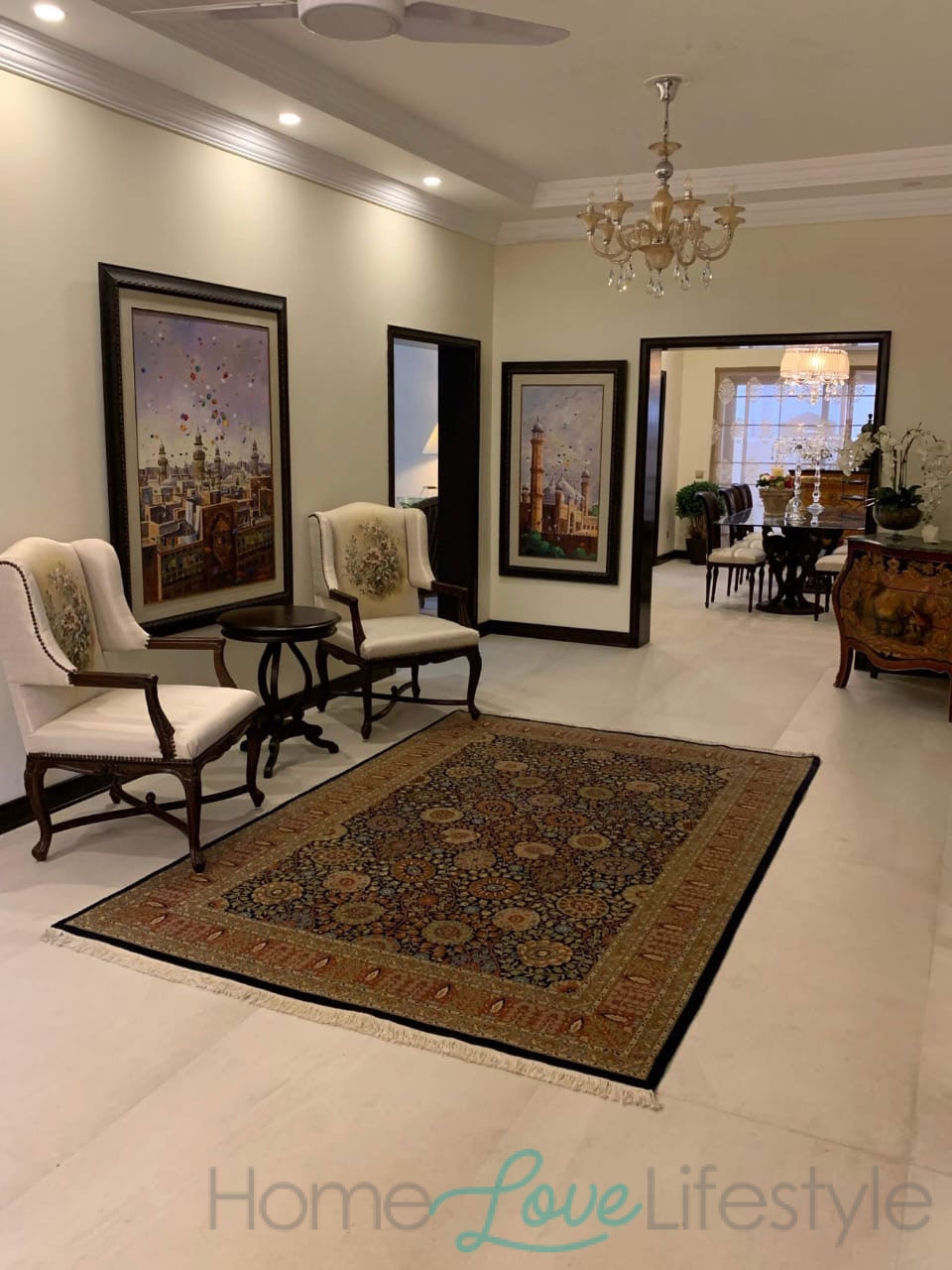 Is there a special object or piece of furniture in the home?
It's hard to pinpoint one specific piece. My consoles and table lamps have been chosen very carefully by me. My frequent travels allow me to draw inspiration from different places. All these pieces have been selected from frequent trips.Often, I see a piece that strikes me instantly and I can't resist picking it up.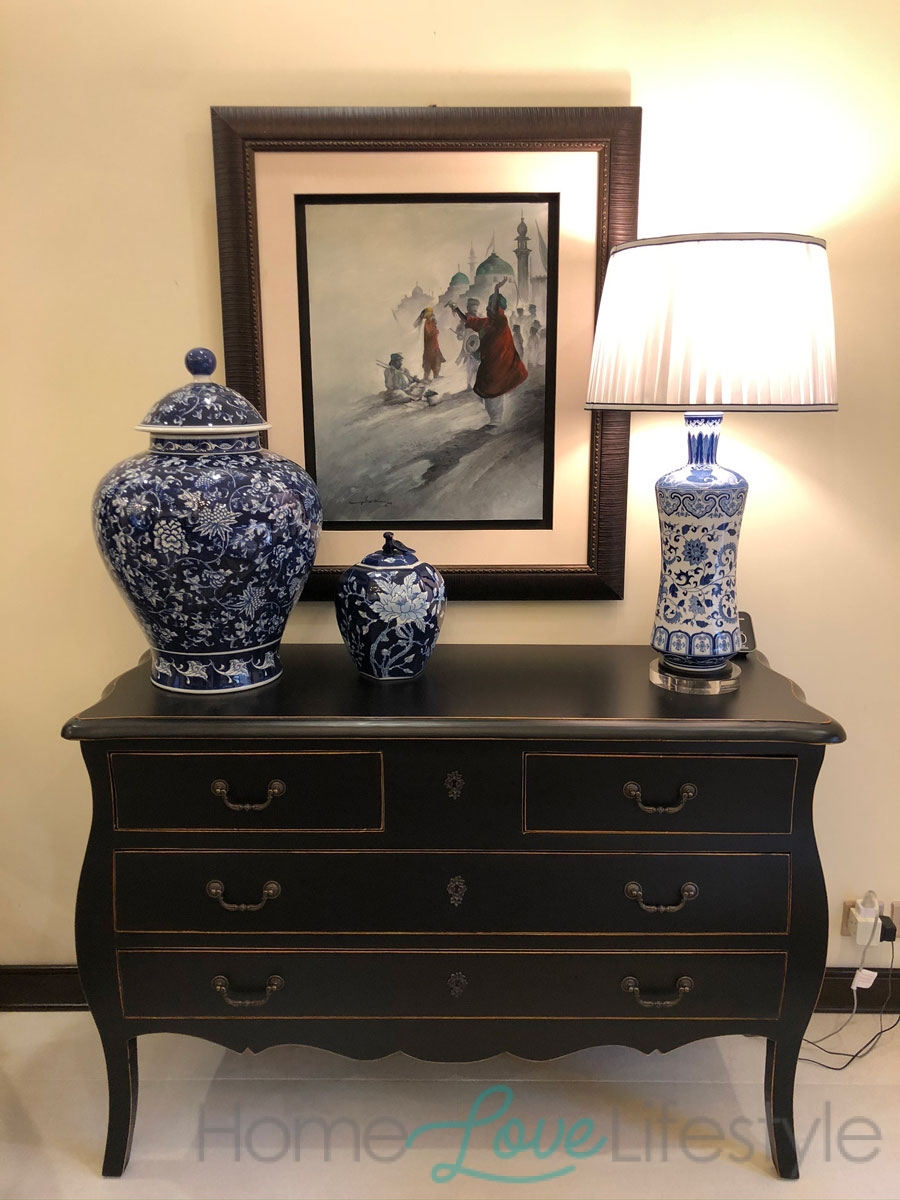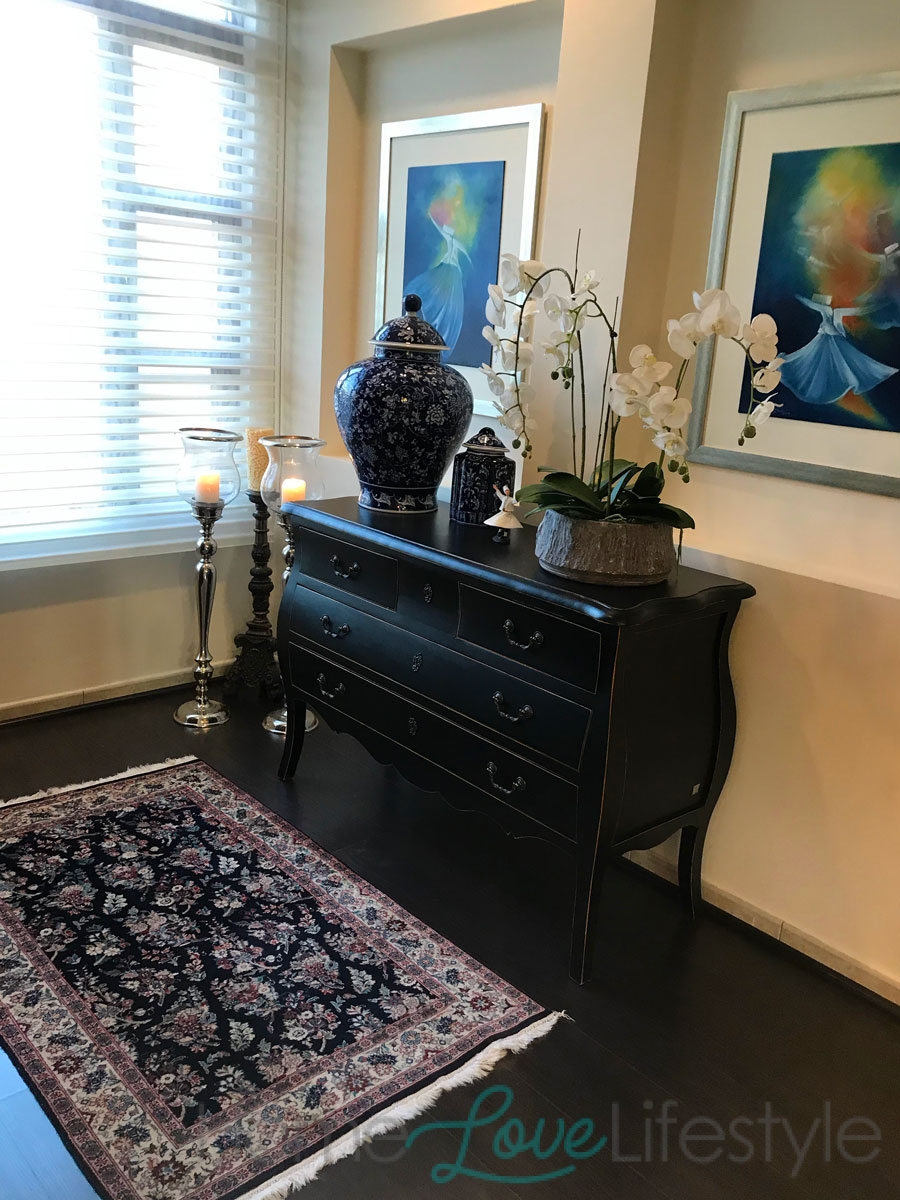 Is the interior decor entirely your choice?
Well my husband is very fond of purchasing pieces of art.This adds greatly to the aesthetics of the home.

You have an amazing collection of carpets? Tell us a little about them.
These are handcrafted Persian carpets that have been selected from different places.
Photographs courtesy the home owner.