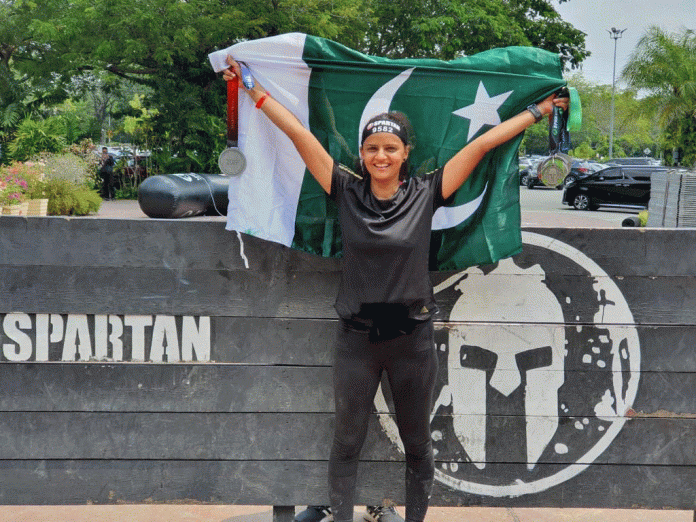 Kaukab Sarwar's slim frame and unassuming manner is deceptive. Her almost waif-like appearance belies a core of steel. With a number of  long distance runs, marathons and obstacle races under her belt, her medal collection confirms her status as an elite athlete.
Kaukab welcomed us into her home, where she plied us with refreshments, and shared her journey with us.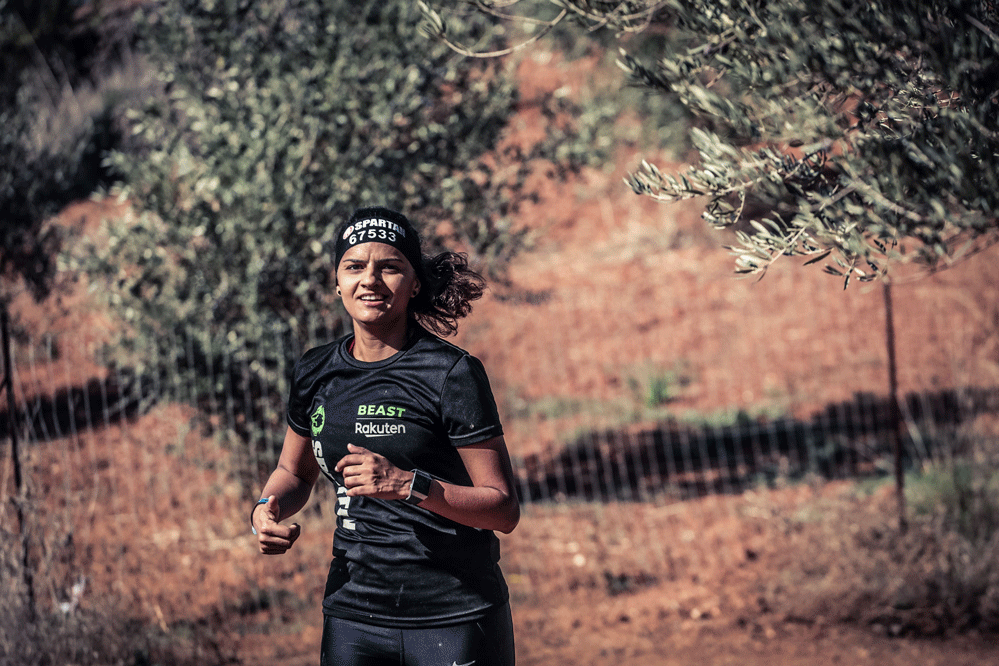 Your crowning achievement was winning the Spartan Trifecta World Championship held in Greece. Tell us about that.
It is an international event which comprises of a series of obstacle races which are extremely tough. One race is 21 kilometres and is called the Beast. Then there is the 16 kilometre race  called the Super and the Sprint which is 7 kilometres. They are set in tough terrain, we had to cover rocky ground, climbing upwards carrying a log. Or crawl under barbed wire and so on. But I finished all three in good time.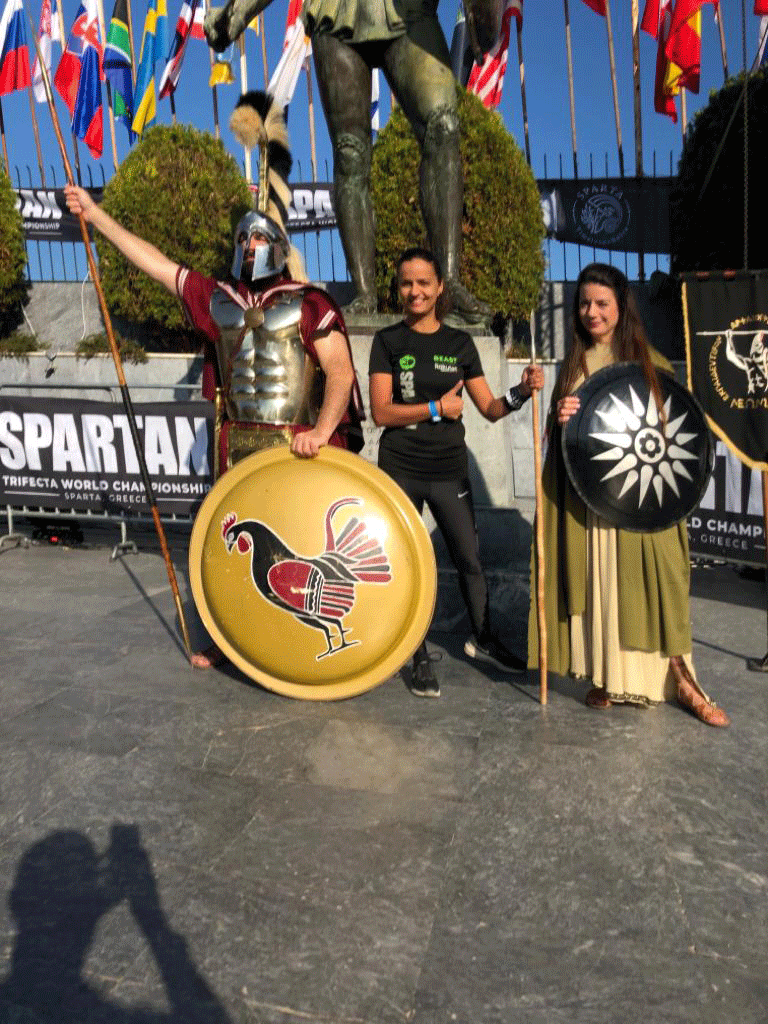 You are the first Pakistani woman athlete to have accomplished this.
Yes. There was one other Pakistani male athlete competing as well. I felt incredibly proud seeing my name and that of my country in the list of 2000 athletes from 68 countries. And it felt so special to carry the national flag. I can't explain the feeling in words. They had a very impressive ceremony with athletes marching with their flags.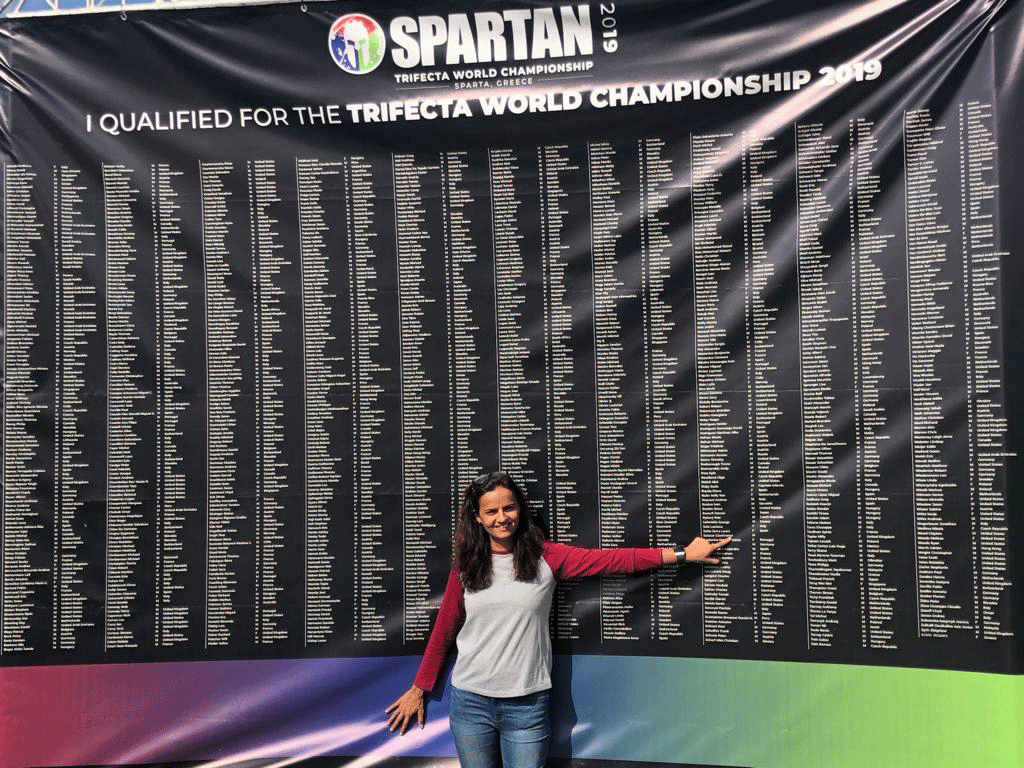 You have run many other races and recently also completed your first full marathon in Dubai.
Yes. I had run many half marathons. This was my first full marathon.
So how did it all begin. Were you a sporty child?
Not at all. (laughs) I was never even mildly interested in sports or running. But I moved to Karachi from Lahore for work, got married, had a baby and then after a few years decided that I needed to do something for my fitness, for myself.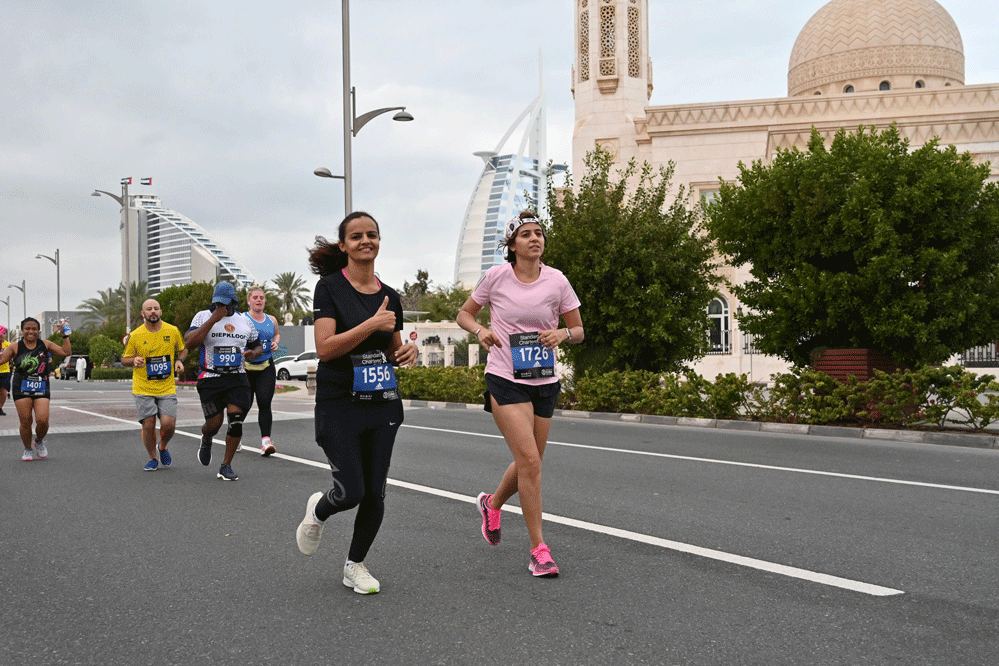 The only time I could take out was early morning, before my husband or son were awake. I used to go to Zamzama Park and run there. Knowing nothing about pace or stamina or anything, I began with a mix of running and walking. I used to put on my Bata shoes and just take off.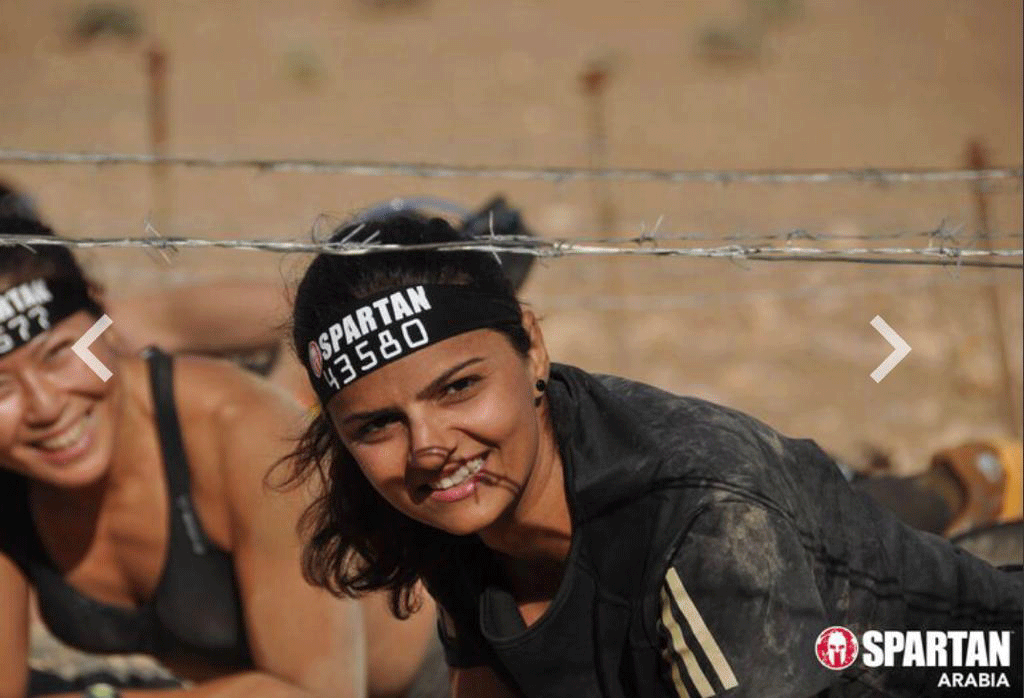 Then a colleague at work asked me to join him for the Bahria half marathon. I was hesitant but decided to do it and started training myself. Before the run I told my husband to buy me a new pair of shoes, not knowing that one never wears new shoes to a race. (laughs)
Ironically the colleague who had talked me into the event couldn't make it and I went alone. I was the only woman in the 21 km category.  My husband drove me to Bahria, and with my son sleeping in the car at the back, drove along the route with me. That was the trigger for my journey.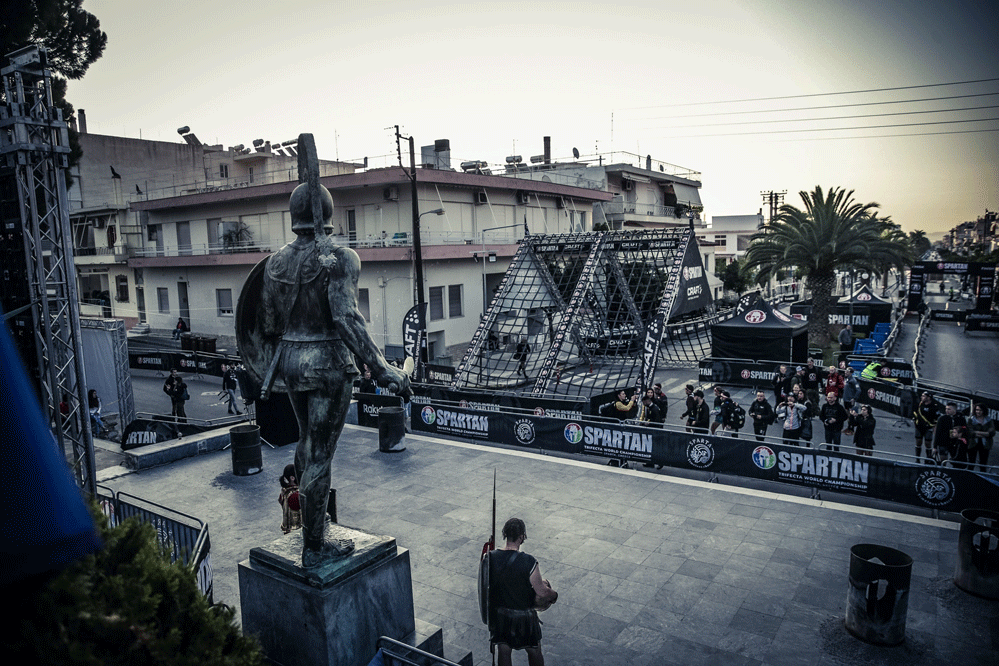 After that I was invited by the running group Born to Run to train with them. They encouraged me a lot. And I started entering events whenever I could.
How did Spartan happen?
My husband and I also cycle with the group Critical Mass. Some of the members of that group were going to participate in the Spartan race in Dubai and asked me if I was interested. Meanwhile, some others in the group said "Ask her to step back. She won't be able to manage it." That settled the matter for me. I had to go now.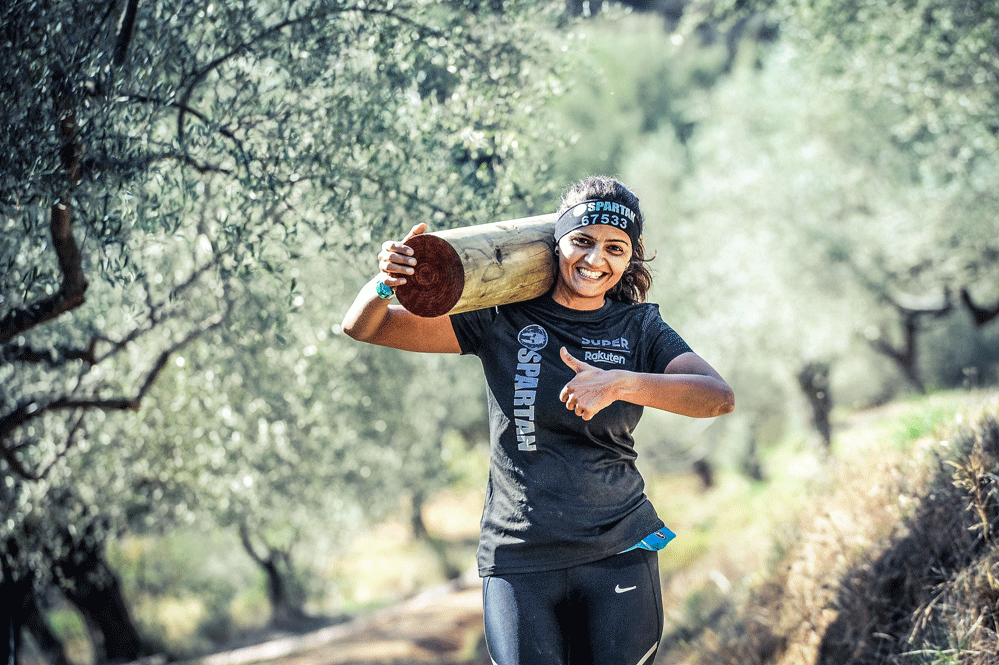 Spartan involves more than just running. How did you train for that?
My husband and I had a personal coach, he is a kick boxer, Sir Gauhar, who would come to train us at home. I asked him for help, to develop core strength and technique. He trained me in my home using my sofas as hurdles, pulling carpets for dragging weights, and scaling my gate instead of walls. That's how I trained.
How did that race go?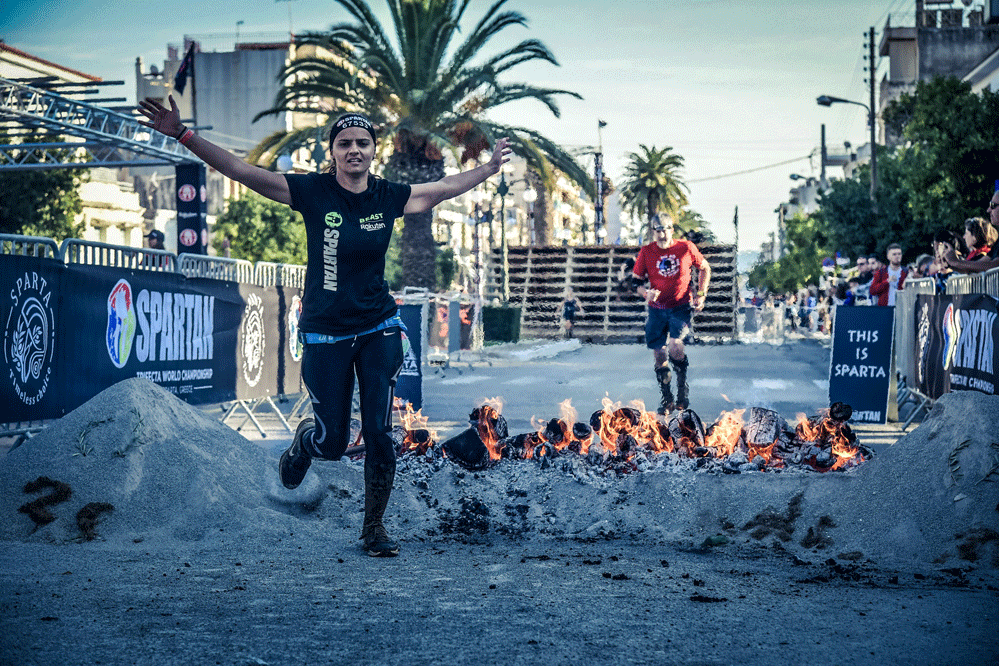 I was the only Pakistani woman athlete in the group that went from Karachi and I finished first in that group. It was there that I realized that if I did the 3 Spartan races I could compete in the Trifecta championship in Sparta, Greece. That became my next goal.
How do you juggle a demanding career, family life and these extreme races?
I wake up at around 3 am most mornings to train. My husband and I are from Lahore so we have no family here. So we make sure our eight-year-old son has a very tight schedule which we both monitor. He cycles with us on weekends. My husband is extremely supportive and we both run the home as a team. I couldn't do any of this without his support.
Tell us about some other memorable races as a Pakistani woman athlete.
I have run two half marathons in northern Pakistan. One in Khunjerab and one in Naltar. Both were organized by the Pakistan airforce. I was the only Pakistani woman athlete there. Then of course, the altitude was a big challenge.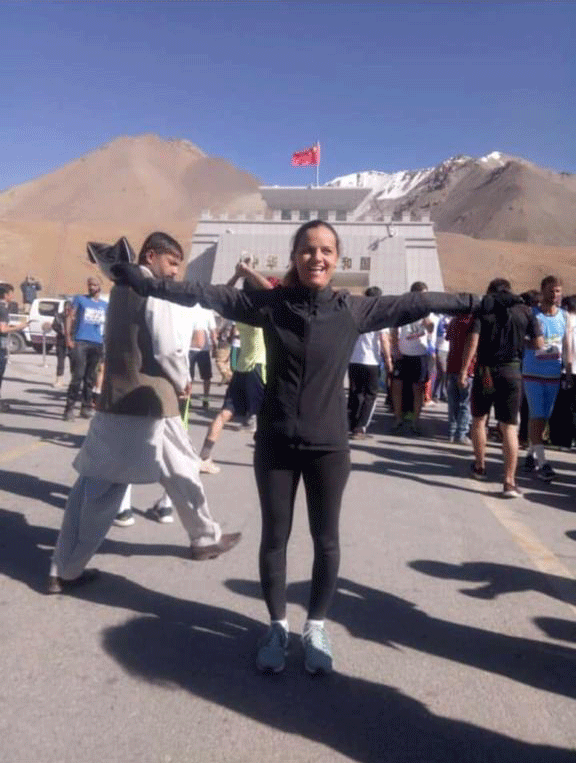 I remember I was sitting alone and one of the senior army officials asked me who I was . He was amazed that I had come alone all the way from Karachi to run in the mountains. They gave me a lot of encouragement and respect. It was really tough to run at about 12000 feet but I finished second in the Khunjerab race.
So you have never been afraid of challenges?
I guess not. I moved to Karachi, a completely unfamiliar city, as a single woman. And now I have found this. My corporate job has also recently become more demanding.
But life is full of challenges and my running has given me amazing mental strength which serves me everywhere.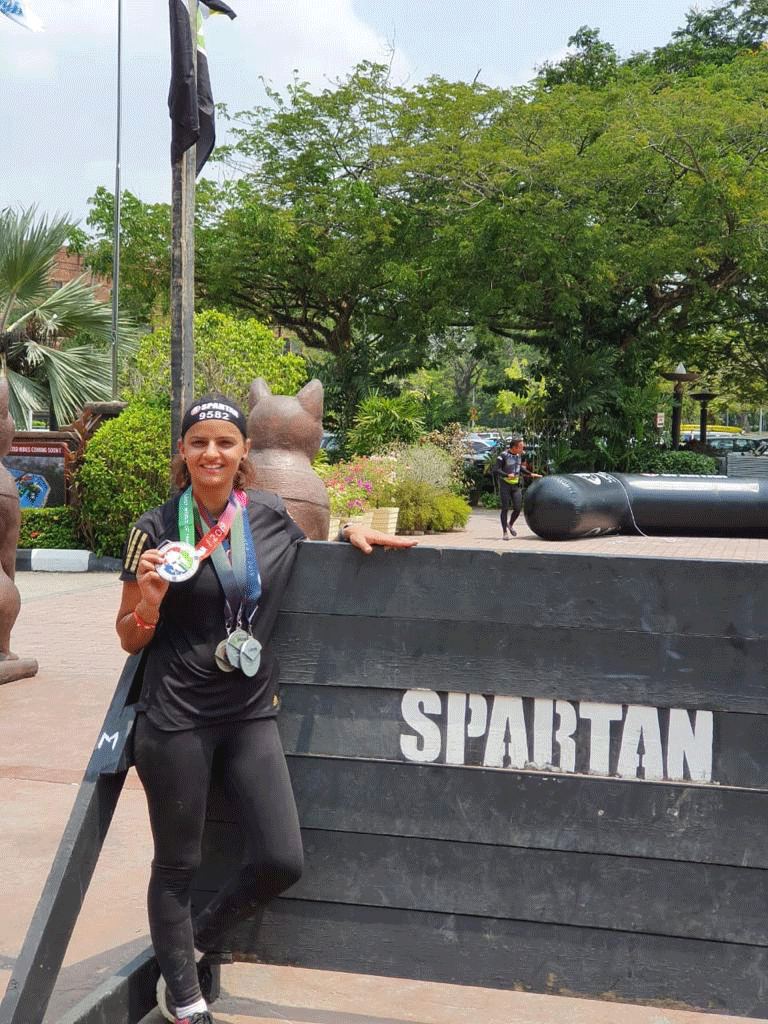 Have you thought of getting more professional training?
Well. I do need to become more particular about my diet and I only recently bought professional running shoes. it's still a learning process. I don't have any sponsors and it is pretty expensive entering in competitions and travelling etc.
What is the most valuable lesson you have learnt?
Don't set limits. Never underestimate your internal strength. And it's never too early or too late. Age is no barrier. The right time is whenever you realize what your dream is.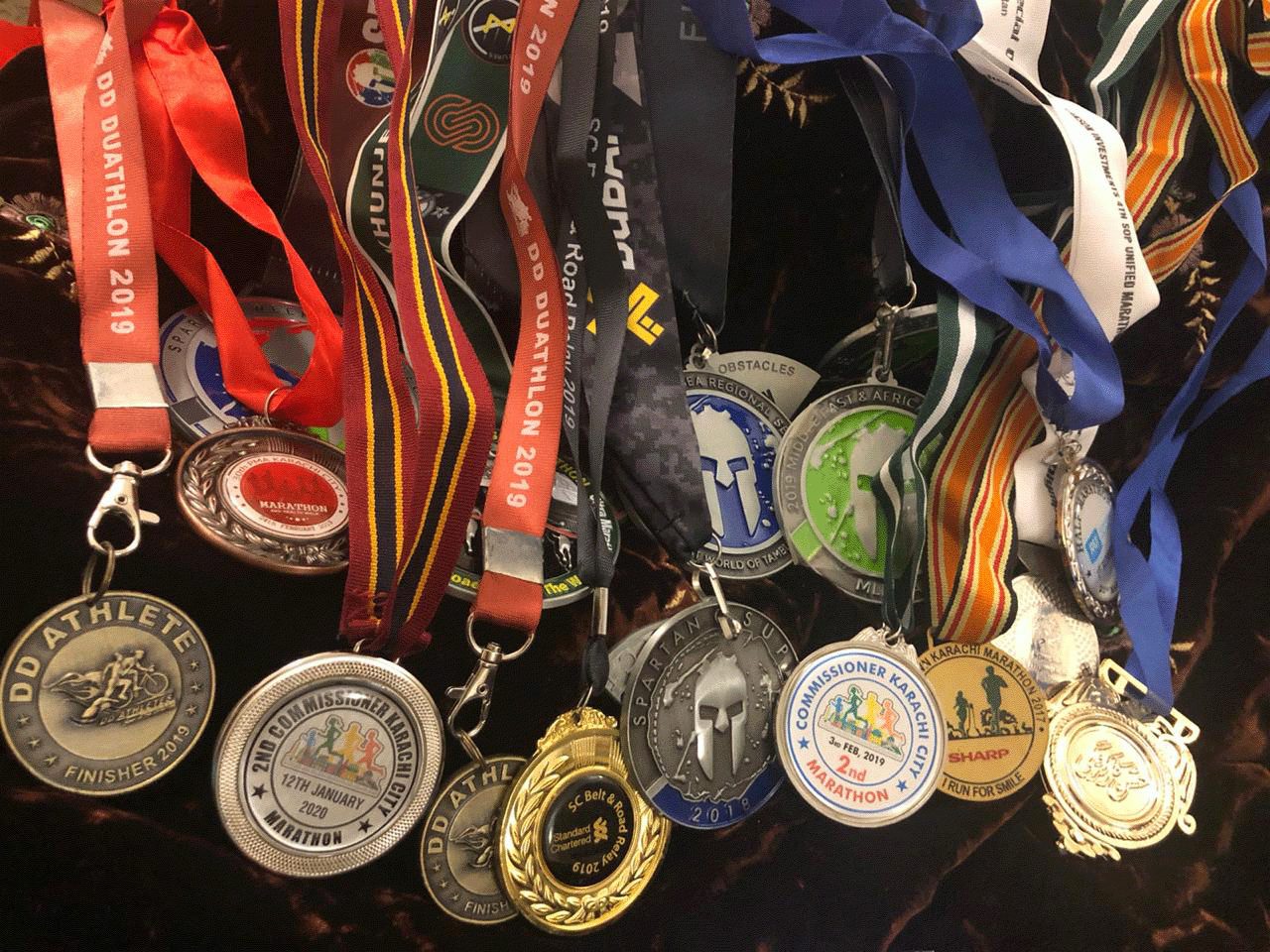 What are your goals for 2020?
I definitely want to run more marathons. And I want to enter the Spartan Trifecta World championship again, improve my time.
I also want to start working towards competing in triathlons. My strategy is to divide big goals into smaller goals and then achieve them one by one. I still have so much to learn and do.