When you enter this lovely Dubai Villa, the first thing you see is a vista of the pool. A beautiful deep blue welcoming you to an oasis of serenity!
This is the home of a Pakistani doctor and a banker, who moved to Dubai to enjoy the sunshine after decades in the UK.
The villa is spacious like most Dubai homes and is the perfect backdrop to display the extensive art collection that the couple has amassed over the years.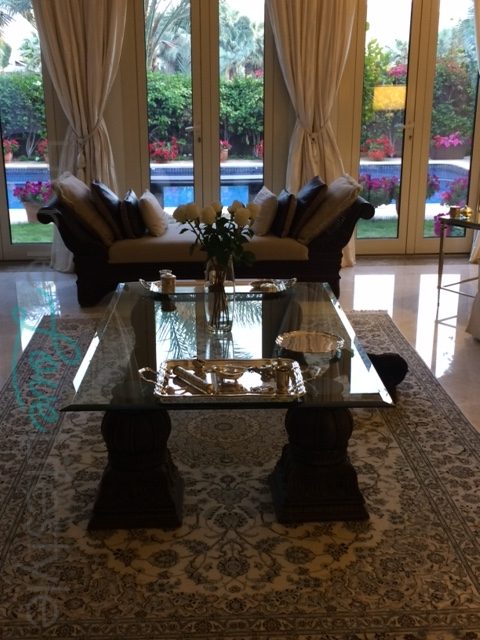 Art is Everywhere
Paintings are everywhere, some displayed and some resting casually against the walls. Jamil Naqsh competes with Souza, Tassaduq Sohail and Nahid for attention. African painters are also well represented and as well as the newer Pakistani artists.
Made for Entertaining
The drawing room is rich in detail with carved furniture in dark wood and polished silver ornaments that gleam against the glass coffee table. The rest of the décor has been kept in a neutral palate with cream sofas and a beautifully pale Persian carpet. Elegant lamps, blue and white urns and an antique clock complete the look.
Dining Room
The dining room contains a polished table in a dark wood and an impressive side board. The chairs are upholstered in subdued beige and let the table take centre stage.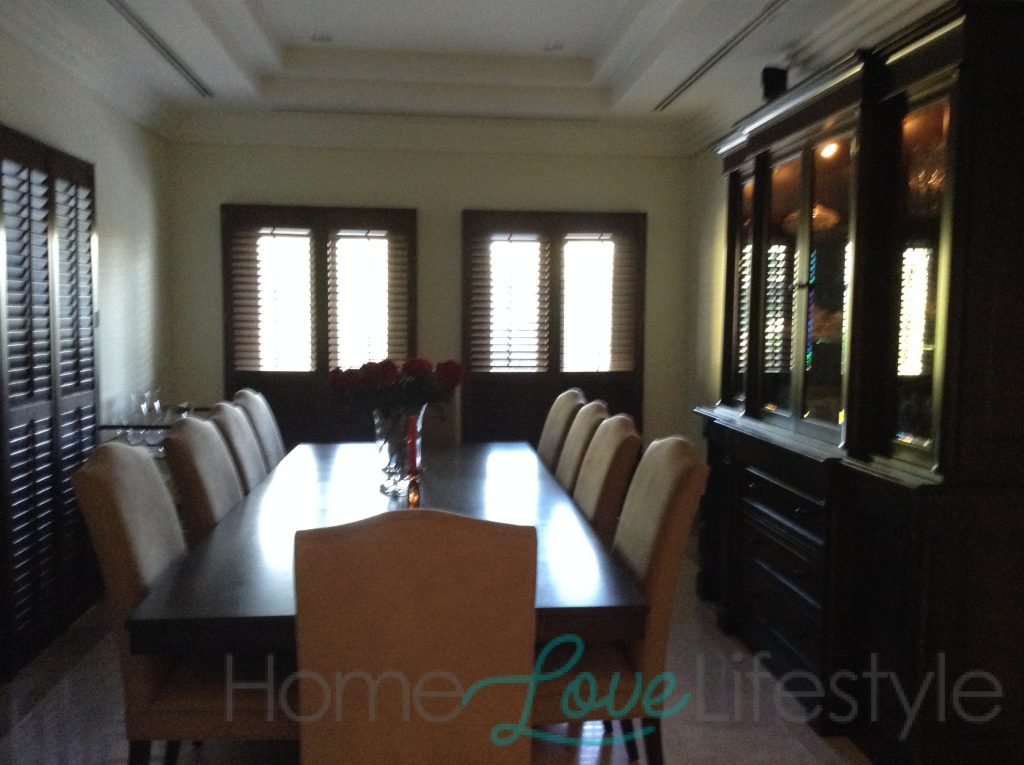 A butlers table in one corner and a silver and glass tea trolley provide extra options for entertaining.
The Living Room
The living room is done up in a pale grey that is both soothing and uplifting. Here a beautiful light blue Pakistani carpet and low wooden coffee table form the focus. A large but lighter polished unit, that houses the TV and sound system was bought by the couple on a trip to the US.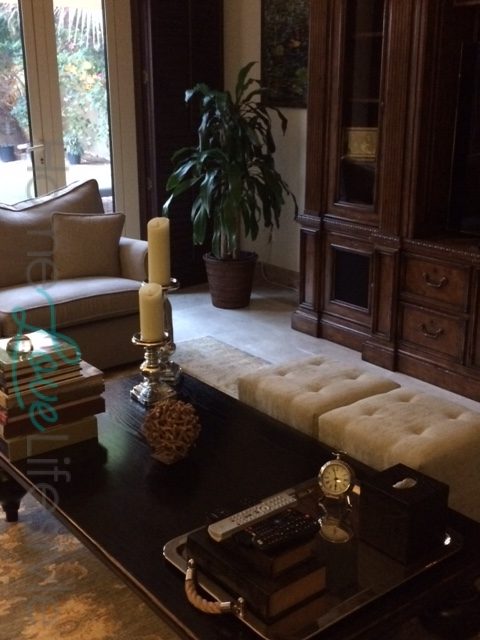 A Green Oasis
The garden is perfect for entertaining with a view of the pool and the lake beyond. Comfy garden furniture and sun umbrellas make this a favourite hangout for the couple and their teenage daughter.
With petunias flowering in winter and bougainvilleas all the year round, and the gentle sound of fountains from the lake, this green oasis is an elegant yet comfortable family home.