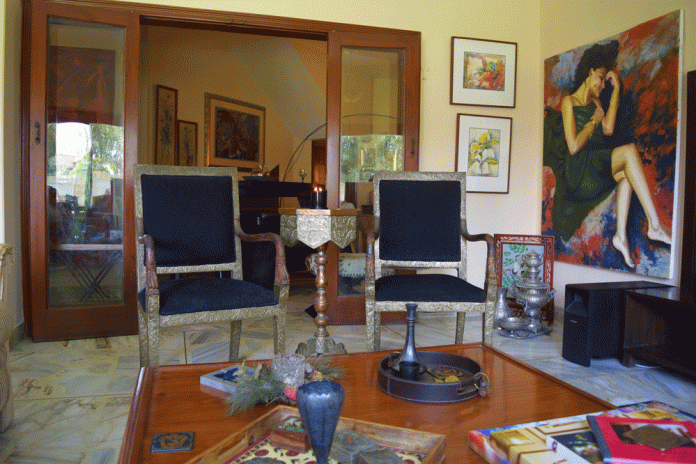 The elegant and gracious Nadia Nadeem welcomed us into her distinctive family home. Filled with colour, light and lots of art and collectibles, it has been styled with love and care!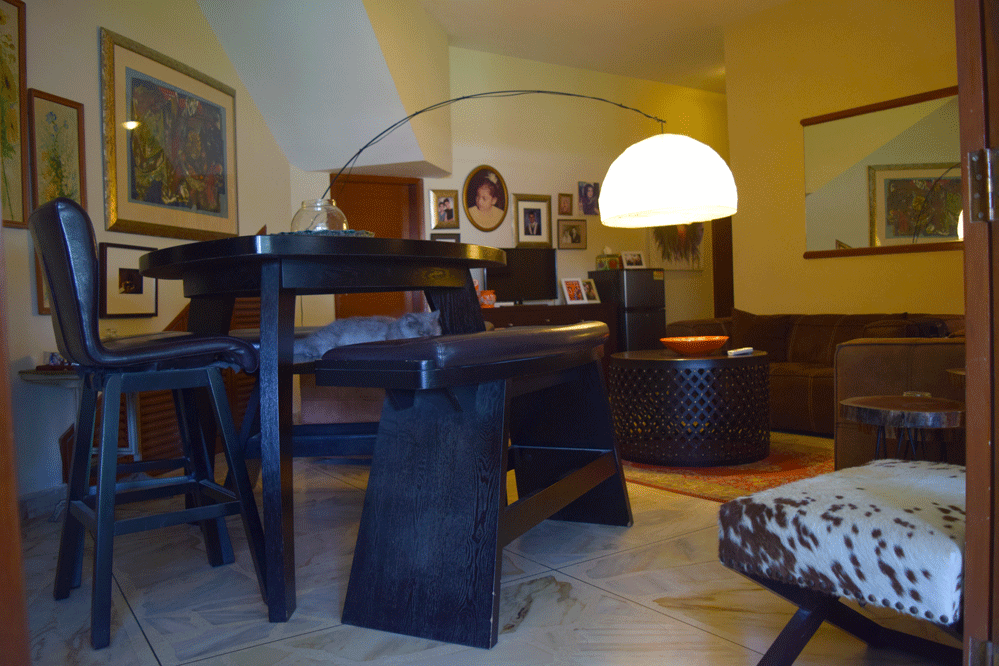 Is your home self-styled?
Yes, we only moved in to this house about 6 months ago. The décor is styled around the big paintings you see, the work of my daughter, Fatima Nadeem. She graduated from Indus Valley School of Art & architecture and has exhibited her works.
You have a lot of interesting pieces of art and furniture?
I didn't plan the décor. In fact my daughter in law wondered, how will I fit it all together? But I just sit, look at the space and figure it out.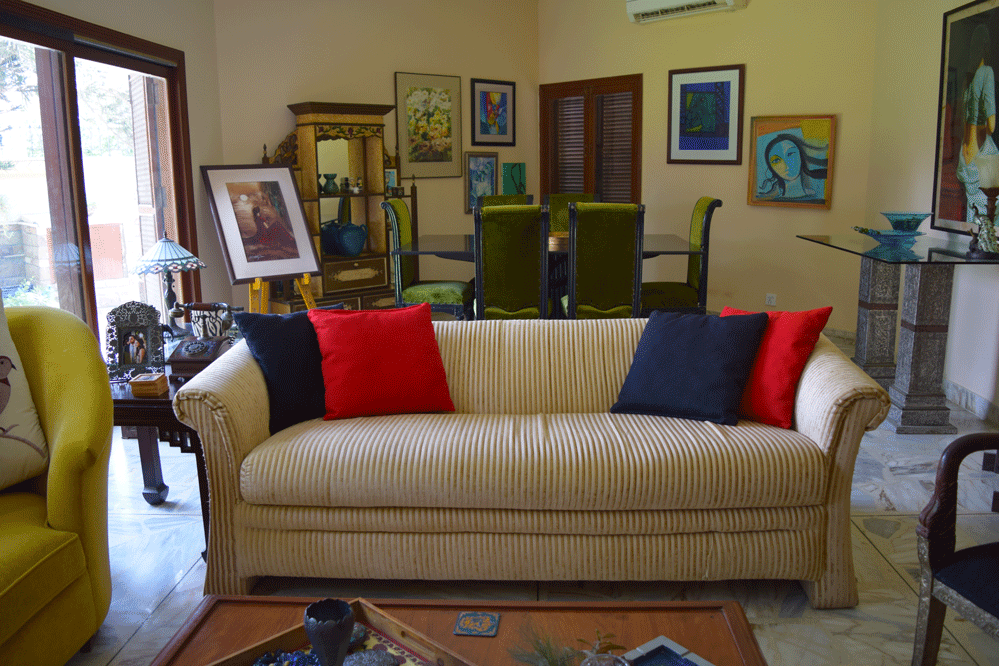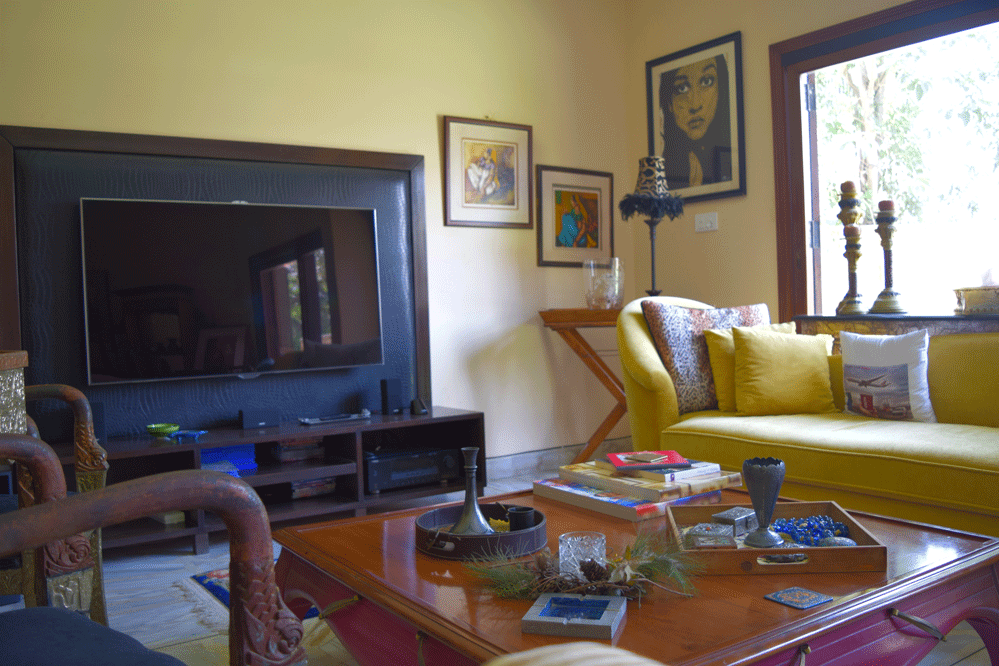 Did you buy things for this particular space?
Not really. 75% of the pieces are from my Jahez. I only added things that I really love!
What are some of your favourite pieces?
The antique samovar from Turkey that my mother gave me! She bought 3, one for herself and one each for me and my sister.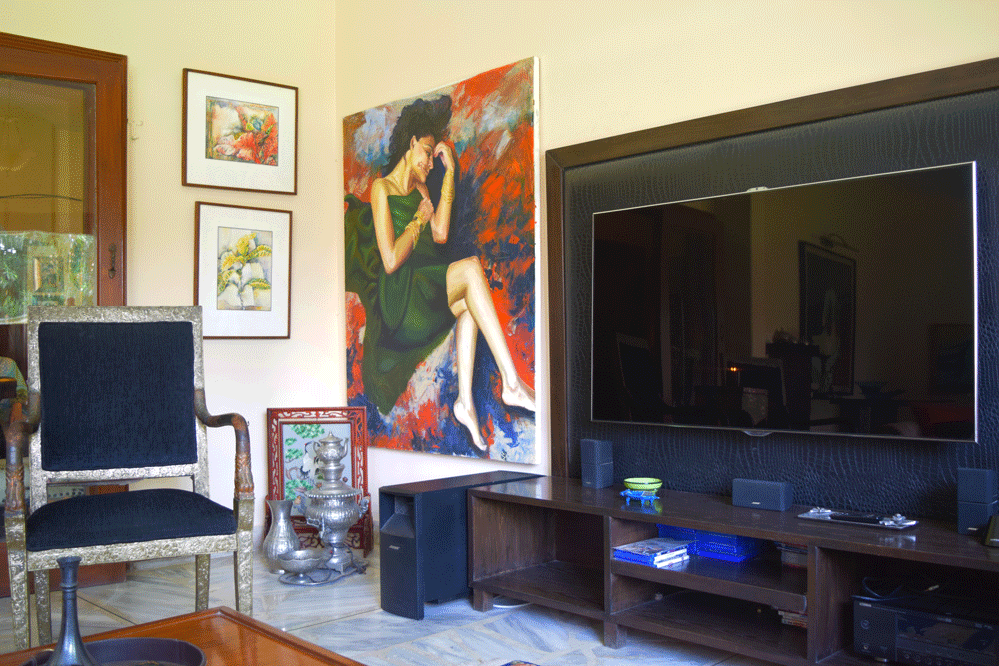 I also love the camphor wood chest that my mother bought, again in threes. These really remind me of my parents who have now passed away.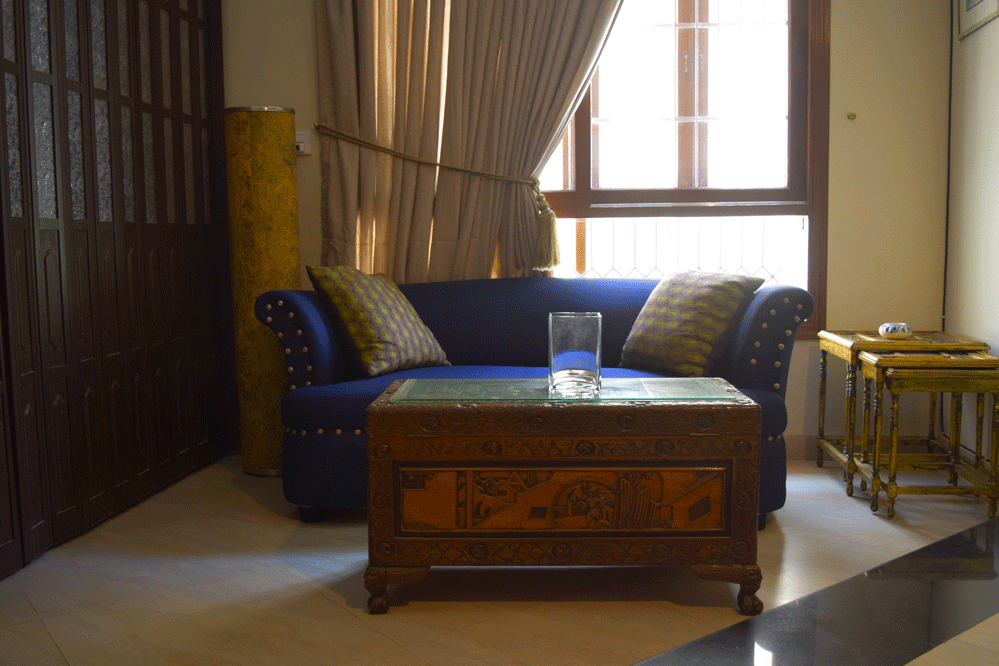 What are some of the things you collect yourself?
I have bought a lot of paintings, some very cheaply. Like the Kazim ones which are very valuable now! I love colour and use it in all my décor.
The dining table which is a unique height, I got in Dubai for my apartment. The height is so we could see the lovely view from the windows.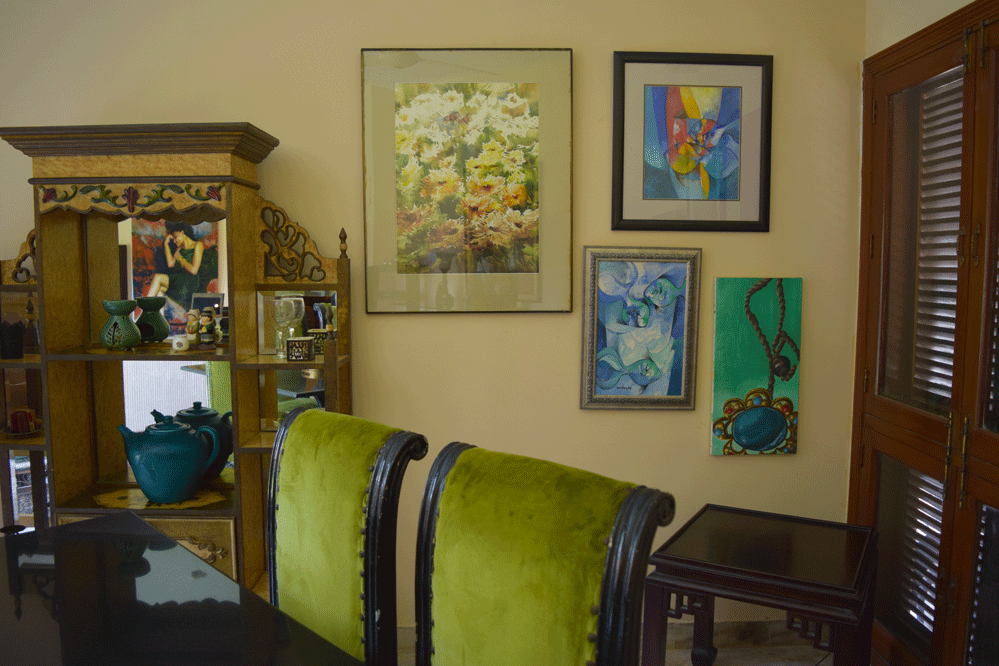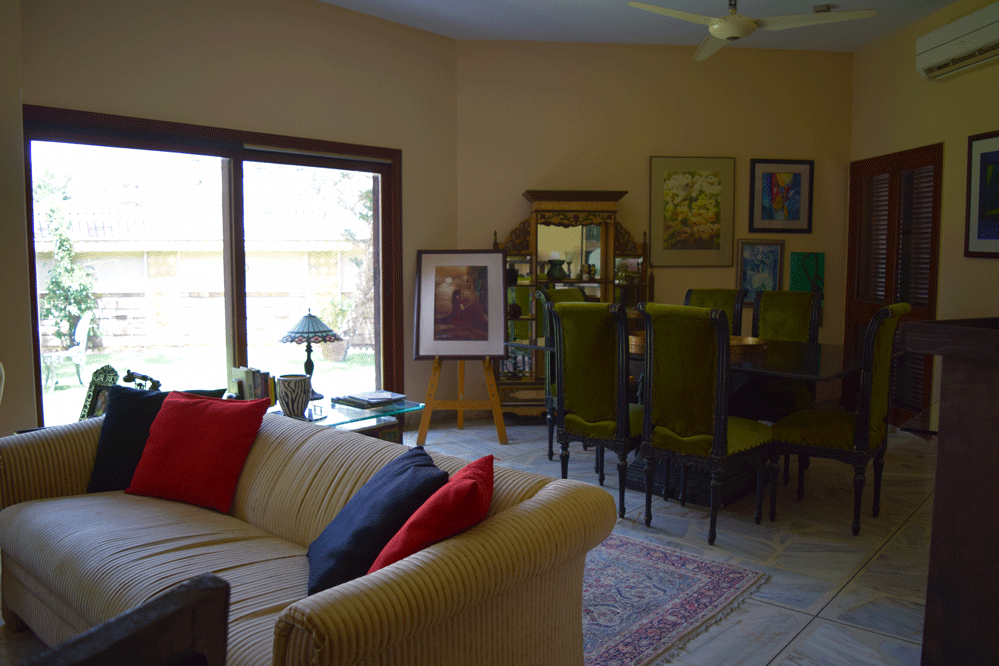 Did you shop on your travels too?
Yes, I love visiting and shopping in Turkey and Egypt. I also got crockery from New York and Royal Albert from London. I lived in Dubai for a number of years as well.
Are you creative yourself?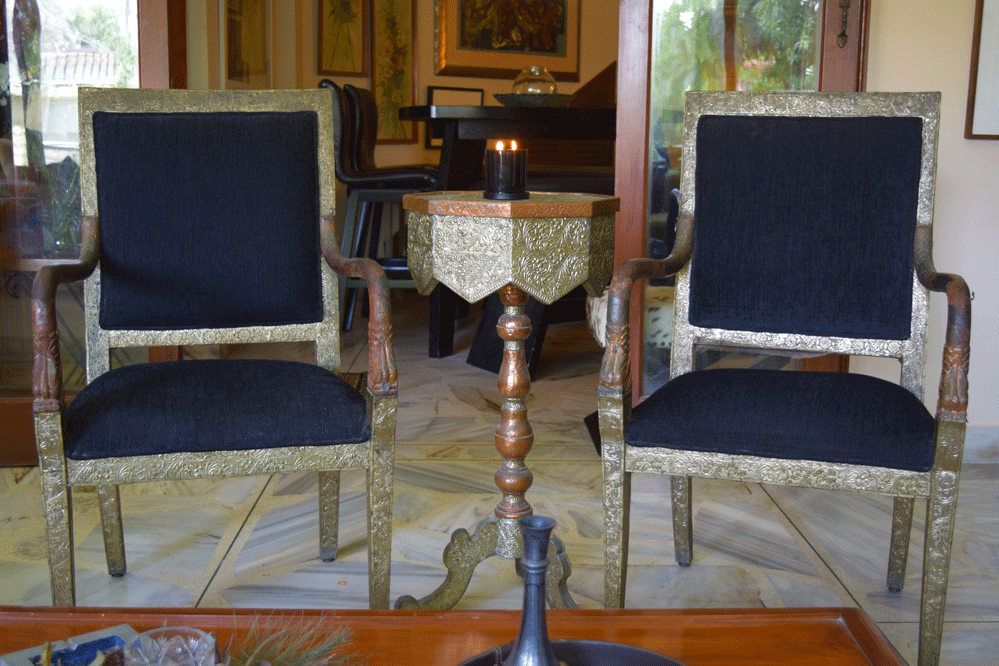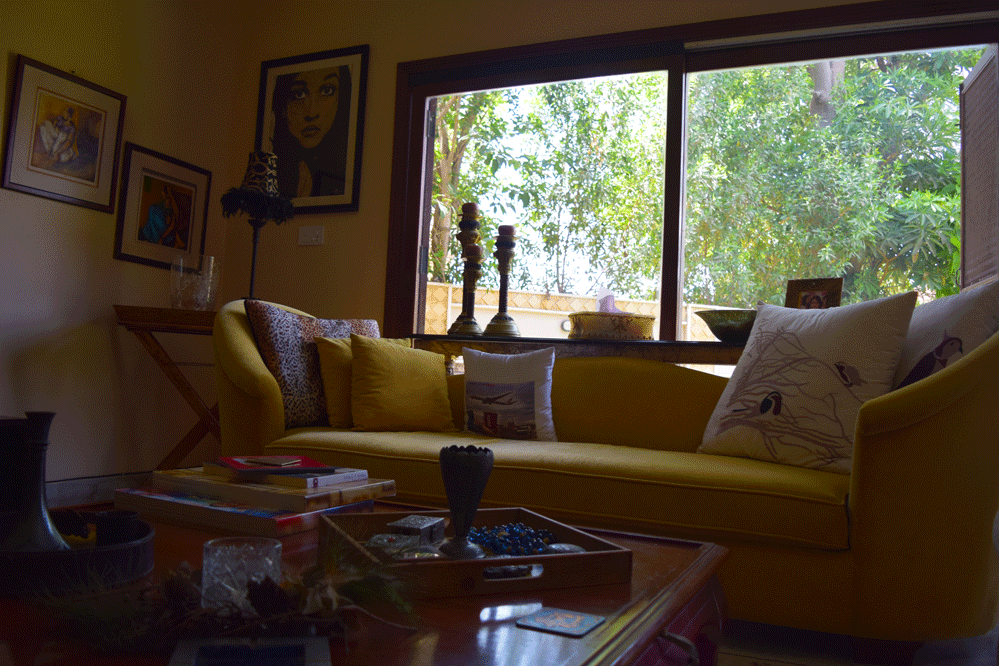 Well (laughs) I got married very early, at 17 so didn't pursue it. My daughter paints and my younger son is a writer and my elder one is a graphic designer. Plus my daughter-in-law designs jewellery.
I have started to learn singing and have lessons with an ustad now!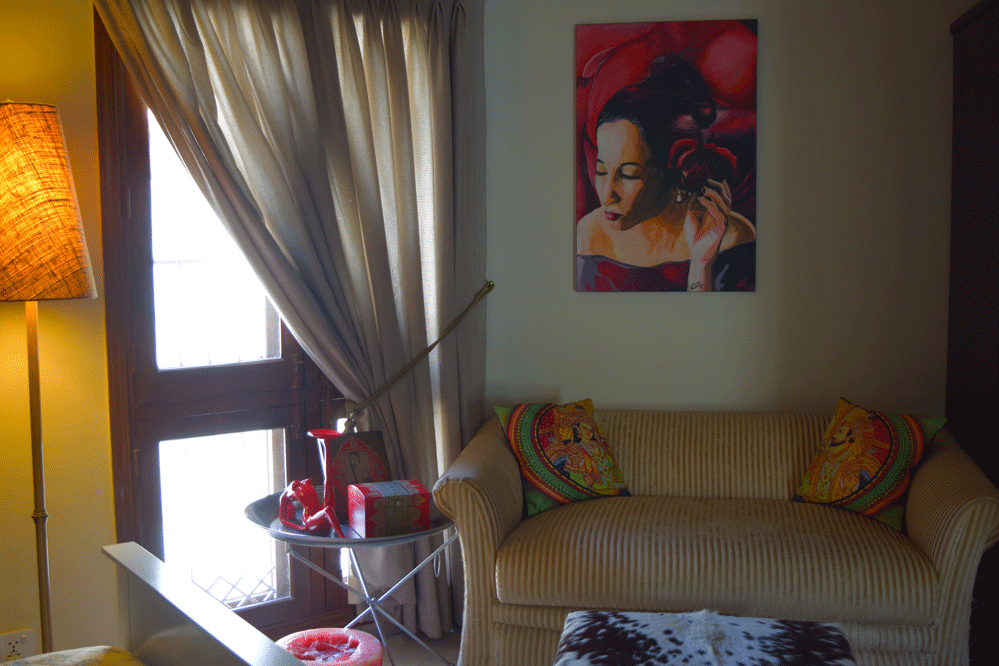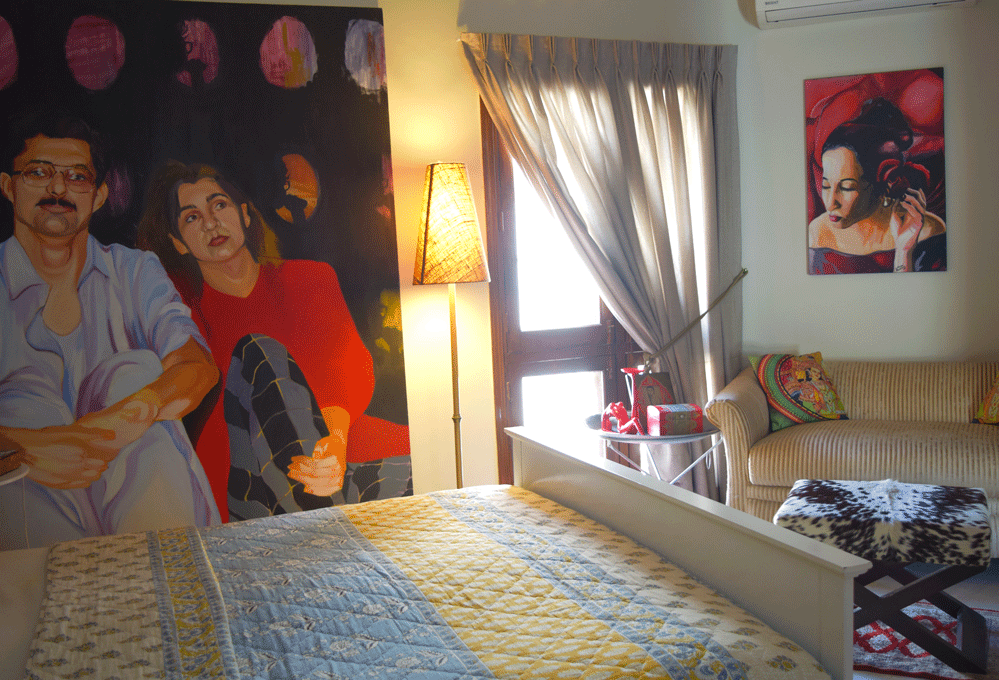 This distinctive family home was really worth the visit and Team Homelovelifestyle loved chatting with the lovely Nadia and hearing all about her fabulous collection.