Photography by Naeema Kapadia 
Tucked away in a quiet Karachi street is a little glimpse of southern Europe. The courtyard, which is the focal point of the home of Naheed and Sher Afsandyar Khan, has the distinct feel of a Mediterranean villa with its colourful walls, clay roof tiles and wrought iron balconies.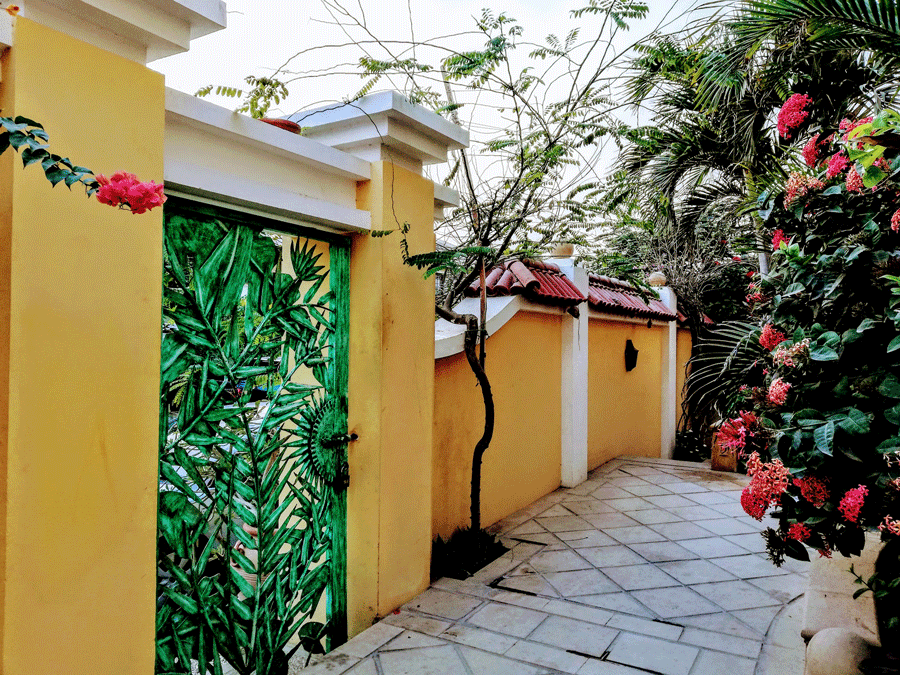 The rest of the home flows around the courtyard which can be seen from all areas of the house, whether the kitchen, formal sitting room, family room or bedrooms. This home is also filled with a vibrant painting collection and myriad artefacts that amply reflect Sher Afsandyar's love of travel and passion for the arts. He spoke to us about his home space.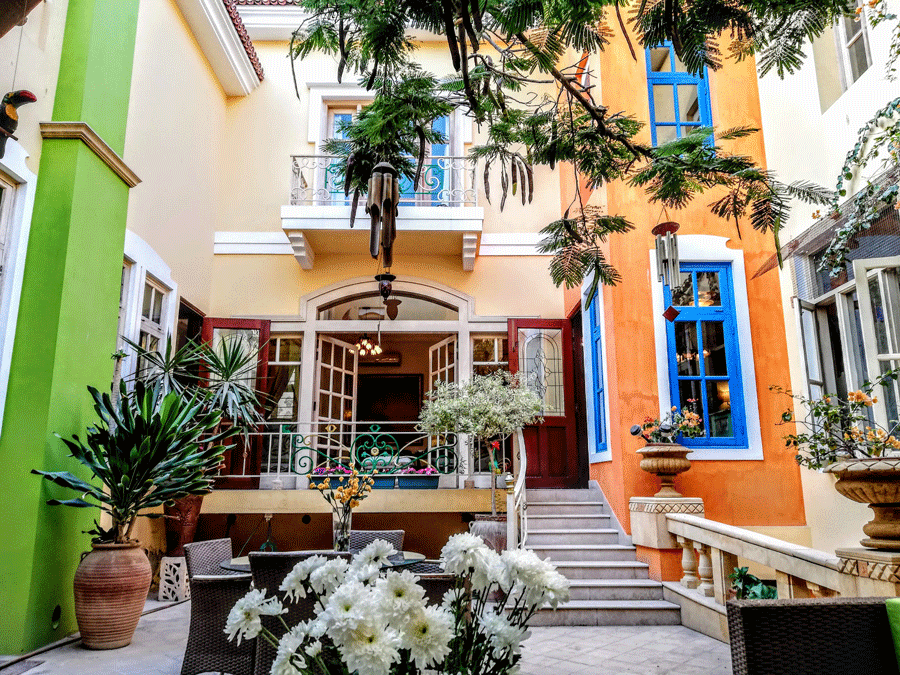 Is your home self-styled or did you consult a professional?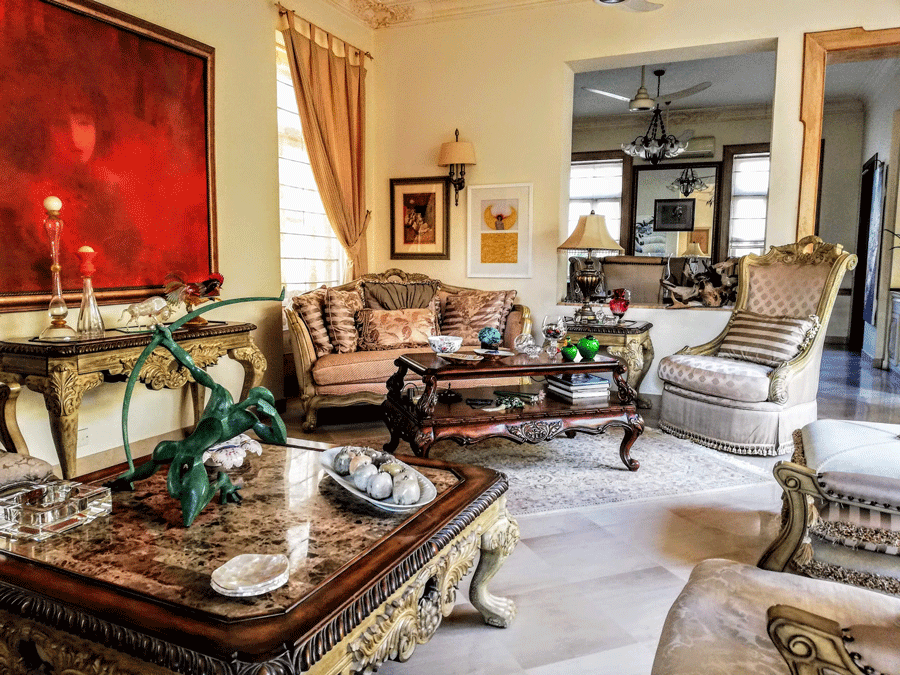 The home is completely self-styled. I have a keen interest in interiors. In fact, much of the architectural design is also mine, I had a very clear idea of what I wanted. I just needed the architect to implement it.
There is a lot of artwork in the house. Tell us a little about your collection.
Wherever I go, I always explore art, sculpture, antiques. It doesn't have to be expensive. In Karachi I always get a preview of student's thesis work at the city's leading art college. I love to see that and buy whatever catches my eye.
Tell us about this stunning marble slab on the dining room wall.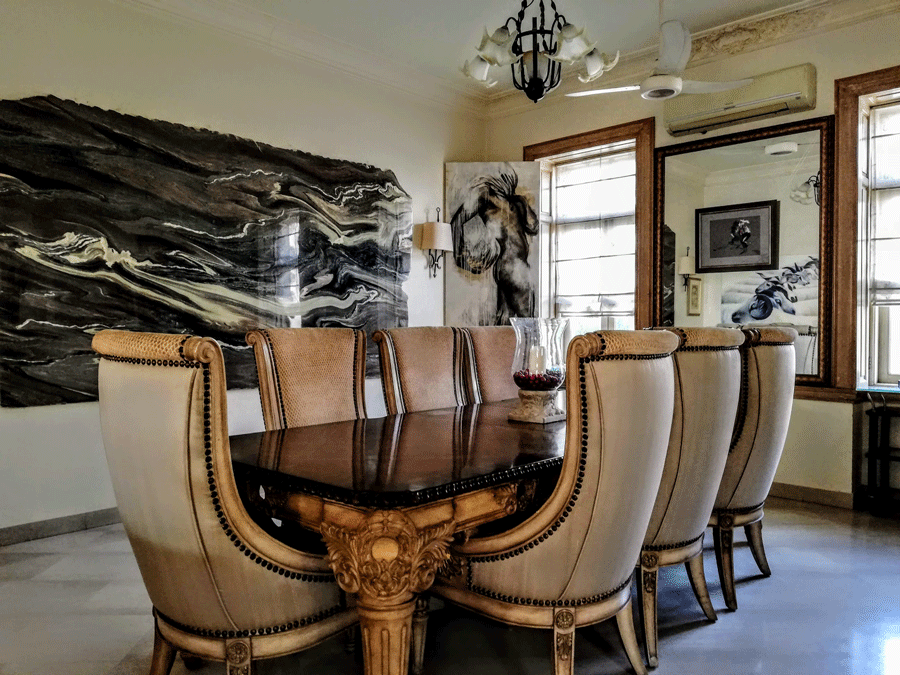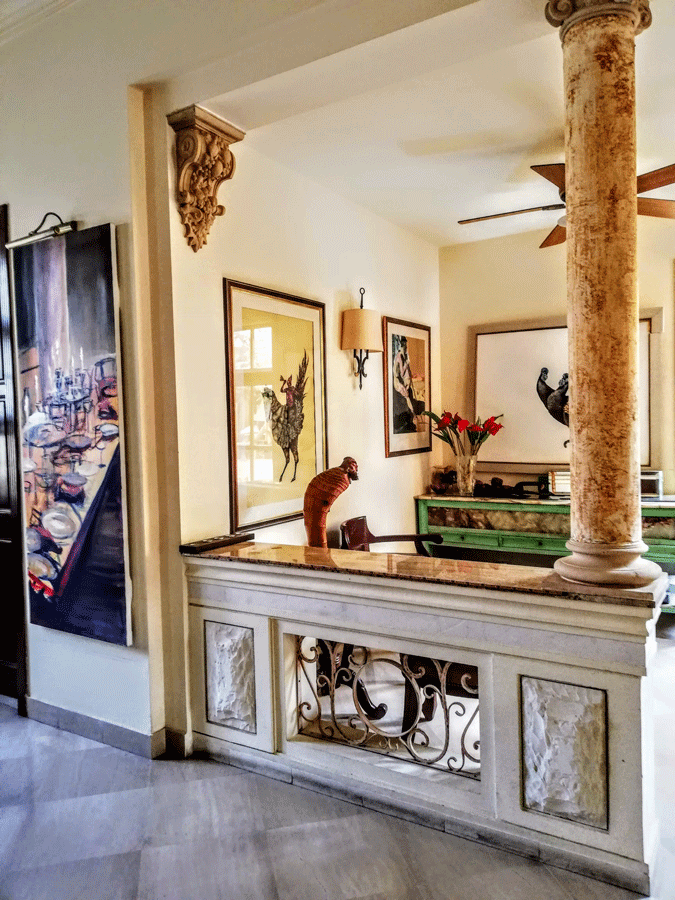 I was selecting marble for my floors and had gone to a friend's factory. And I saw this magnificent piece and asked him about it. He said 'I got this from Italy and I'm stuck with it. I don't know what to do with it.' I said 'This is a piece of art from God.' I booked it there and then and I told him I'll take it when my house is finished. It was very difficult to put it up because it's so heavy. It had to be done very carefully in stages.
Tell us more about this beautiful courtyard. It is obviously great for entertaining.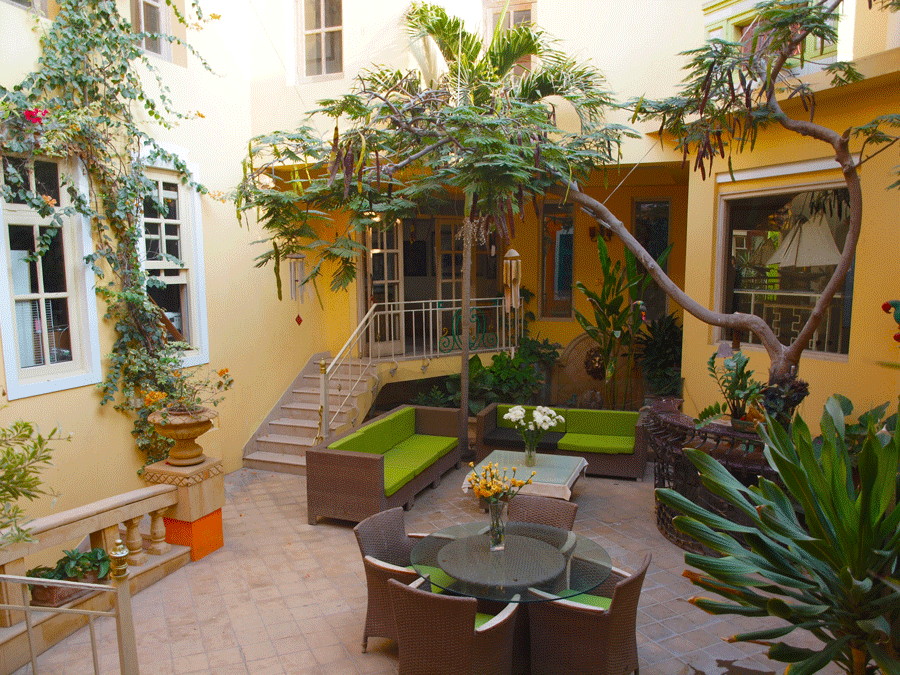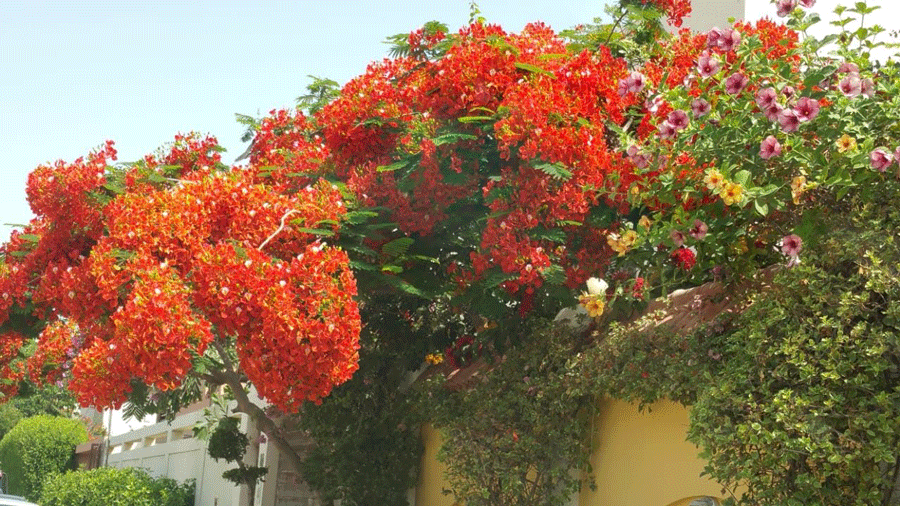 Yes. This is a favourite spot for everyone, including all my friends. When we entertain, we open all the doors leading into the house and so the whole area becomes one, there is no segregation. At night we do it up with lights and in the summer you can see this gulmohar tree burst into bloom. My orchids also flower to add more colour.
The use of colour in this area is very striking.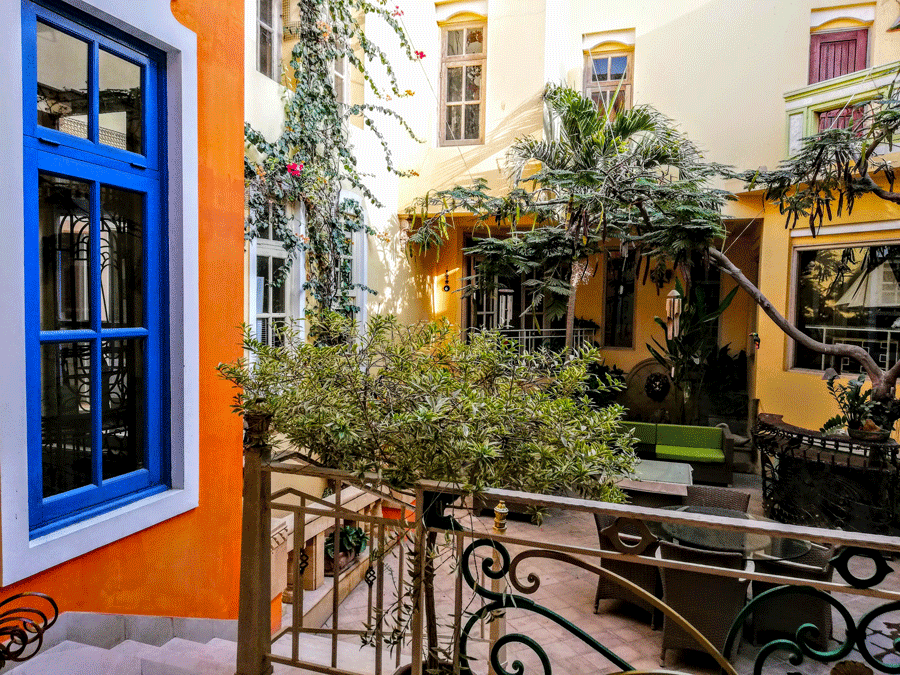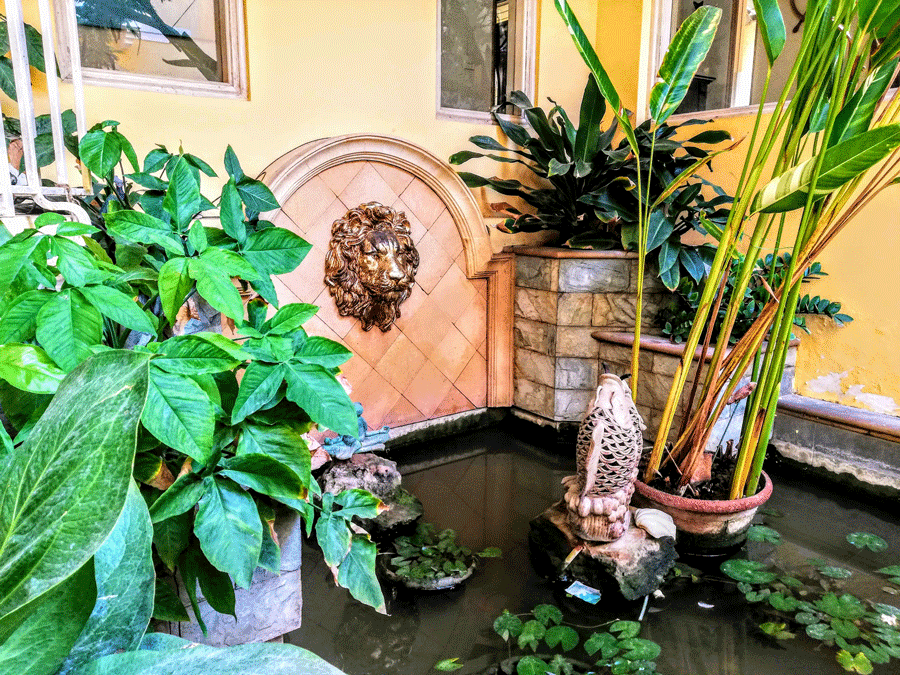 I am very fond of colours. I wear green shoes, bright socks! (laughs) People are afraid of colours, I'm not afraid to use colours but they have to gel.
What is your design inspiration?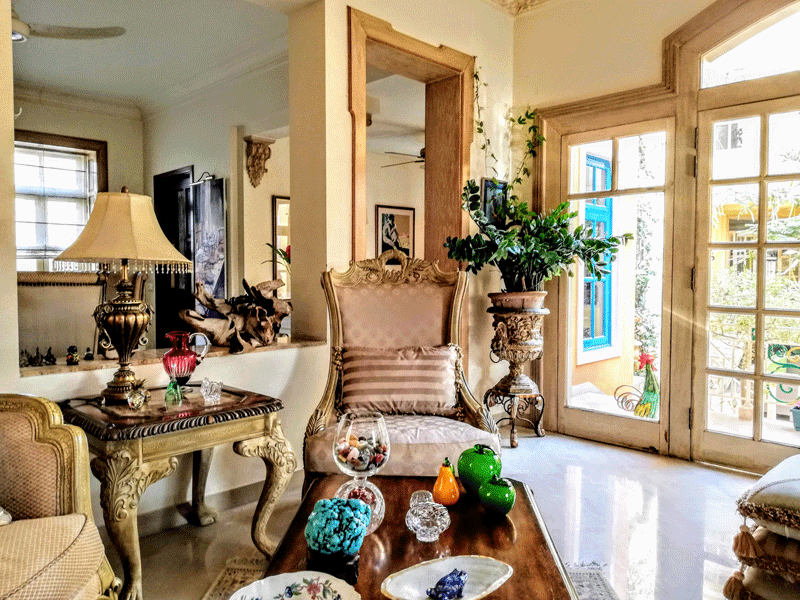 I suppose it would be exposure to different ideas and cultures. This house was built over a period of time. I would see something in a magazine and mark it, spot a window somewhere and note that down…So I had a big collection of thoughts and colours and designs. But I would pick out what would work where, everything has to fit in and gel. It can't be haphazard.
 What is your favourite spot in the home?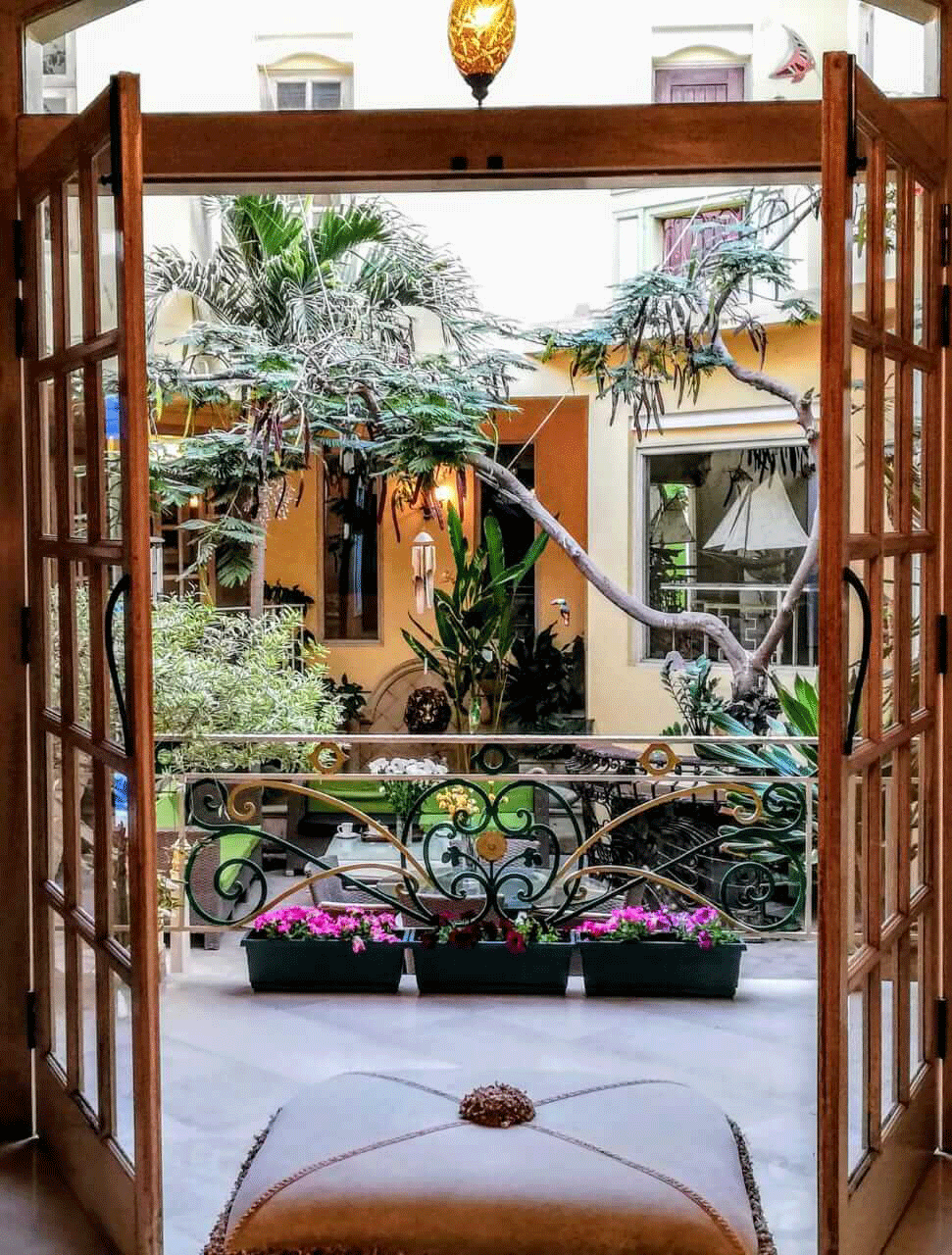 The courtyard. Now that the weather is pleasant I will have breakfast here, hang out with my friends here. Every room in this house looks into the courtyard, even the area below the courtyard. I compromised on my parking space and size of my kitchen to make this space perfect.
Does your wife have any say in the design of the home?
No she doesn't! (laughs) But I don't tread in her domain. I don't interfere in the kitchen although I love to cook and am very good at it.
There is a large 20-foot painting made for my entrance foyer. It was painted especially for this space and the face in the portrait is that of my wife's.
Do you have a favourite piece of art or furniture?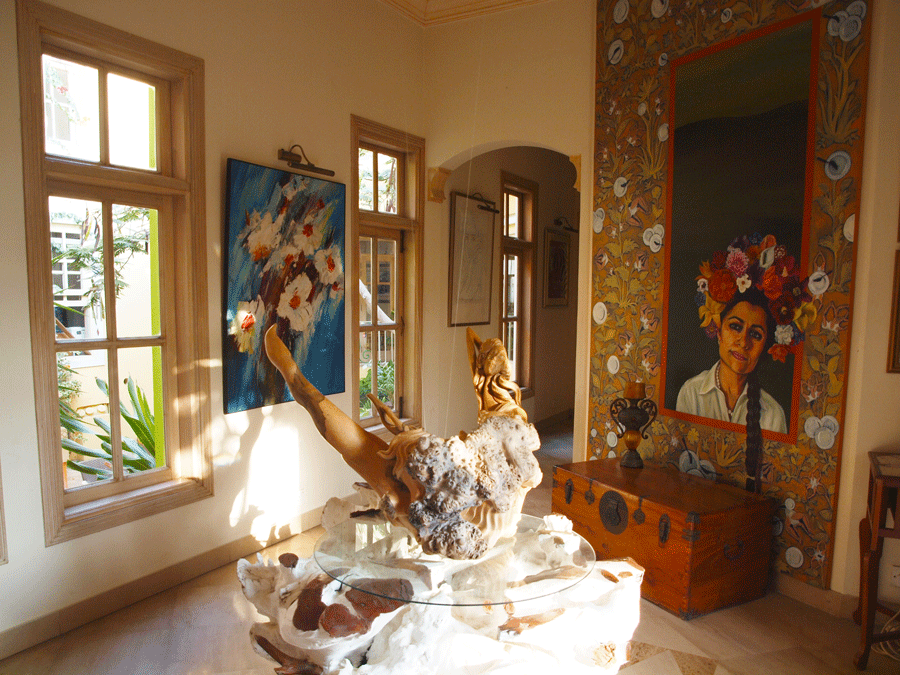 There are so many but I want to point out this wooden sculpture made by a master craftsman from Bali. It is the form of a woman and it takes on different poses and moods from different angles. The wooden log-style table on which it rests was designed by myself. I found this piece of wood and had it painted and topped with glass.
You also have some very interesting antiques.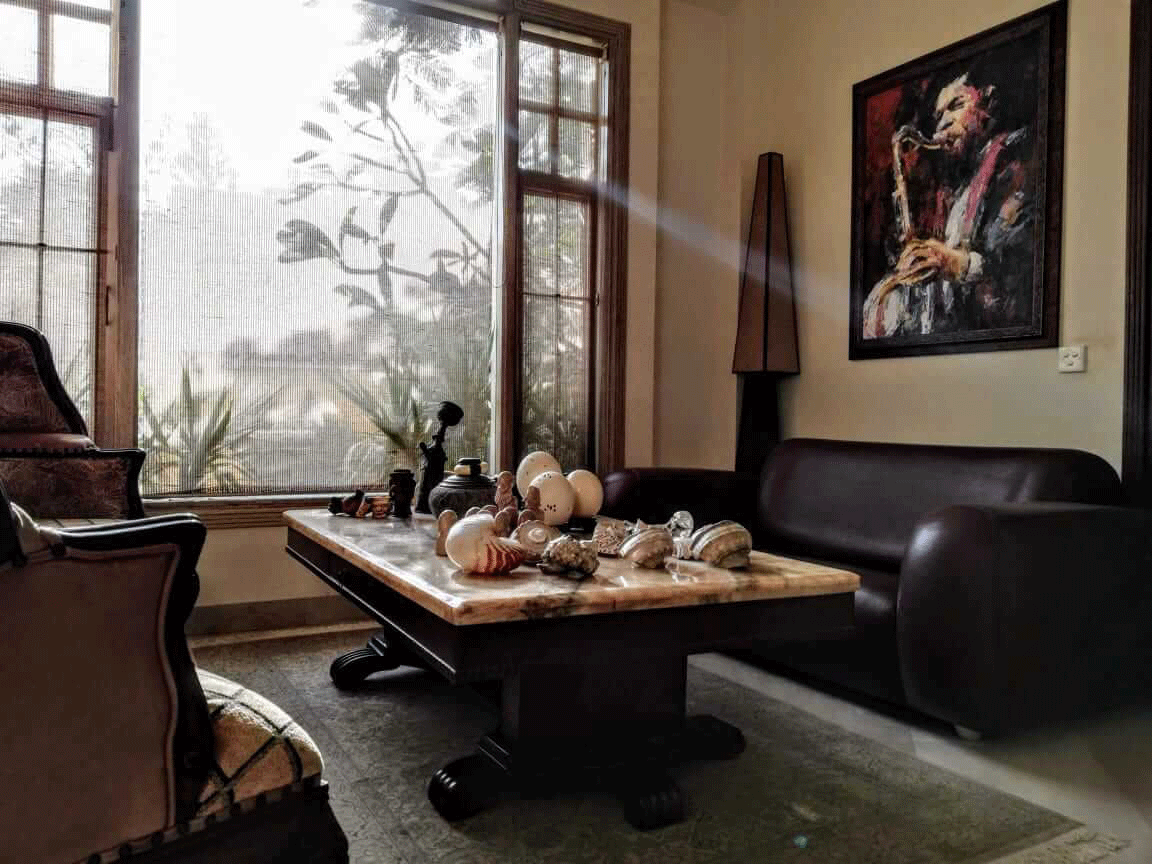 Yes, I also love antiques and go to old bazaars wherever I travel. I have these opera glasses from Russia laid with mother of pearl. Then there is my pipe collection, the big one is about 150 years old and belonged to a Raja of our northern areas. I go hunting for old things. I have an eye for it and manage to spot things others may not.