Recently, I had the opportunity to visit the little known city of Bishkek. It is the capital of the Central Asian state of Kyrgyzstan. Overshadowed by its more famous neighbour Almaty in Kazakhstan and the recent hot favourite destination, Baku in Azerbaijan, Bishkek holds a charm of its own.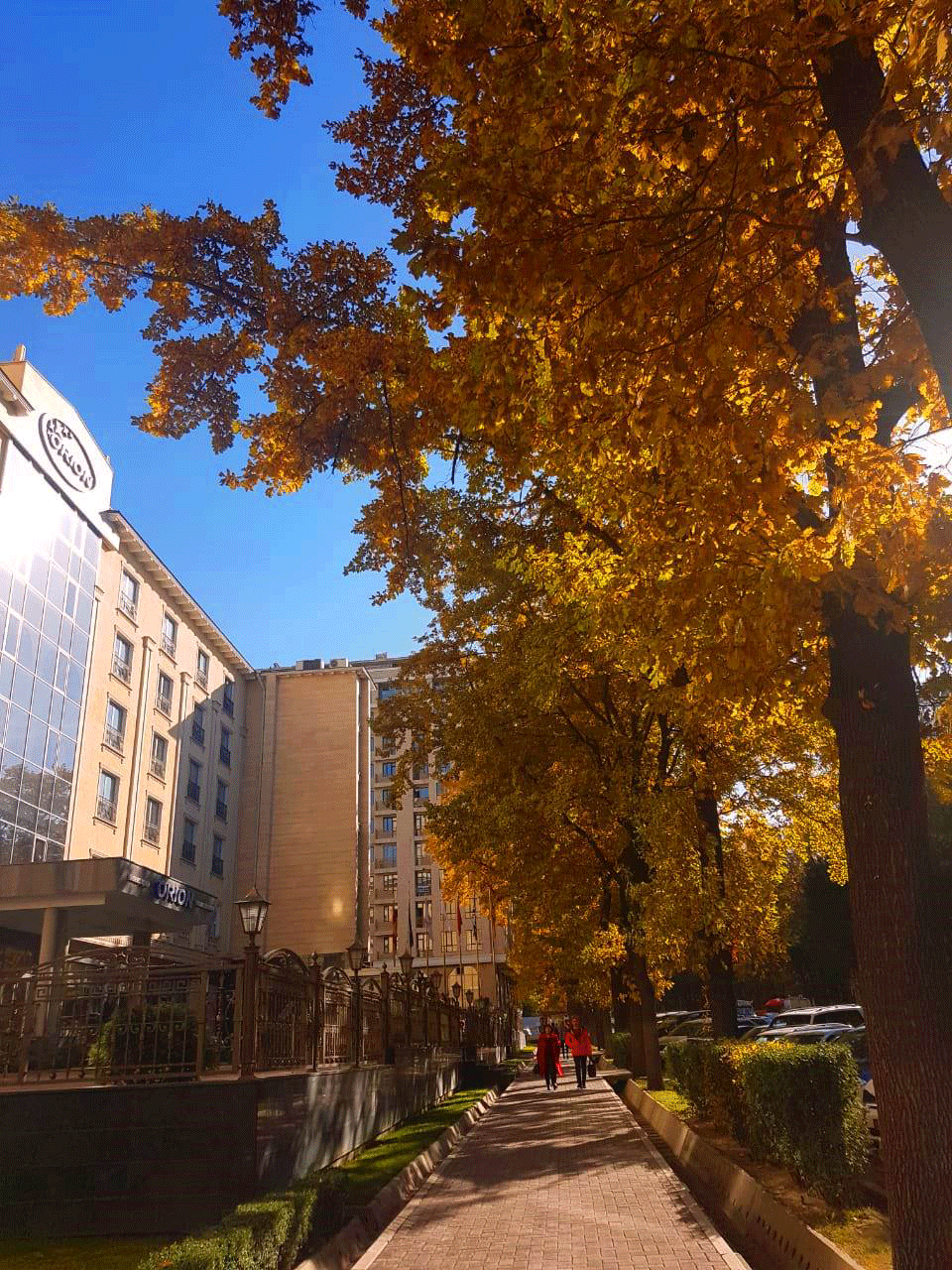 Flights leave daily from  Karachi at 2.25 pm; you arrive at terminal 2 in Dubai and wait 7 hours till the next flight to Bishkek. A relatively small terminal, it has a few eating places and cafes but it's a long transit so take a book and an extra phone battery. Alternatively, you can fly to Dubai and send a night there to avoid the long transit. 
Arrival  4 am local time in Bishkek.
A small airport, slow process but not very crowded. I had an invitation and had to get a visa stamped at the airport and that took time.
Customs and baggage is quick as not many flights arrive in Bishkek. The drive to the city takes an hour on a perfect, straight road.
I stayed in a lovely area on Erkindik Street that boasts of vibrant cafes, which stay open till late night, a lovely hotel Orion and a long walking track

 which runs between a line of

 towering trees for more than 4 kilometres and joins the statue park.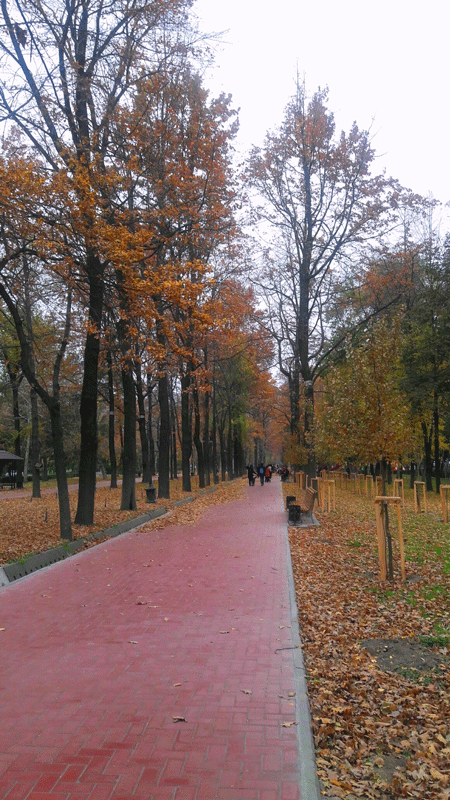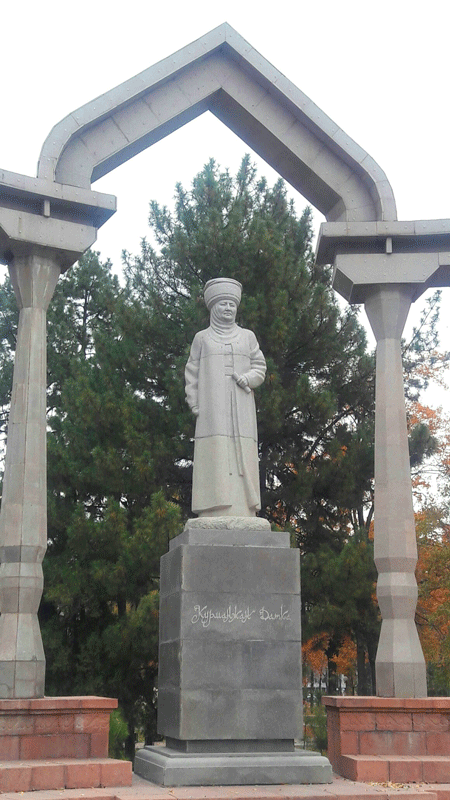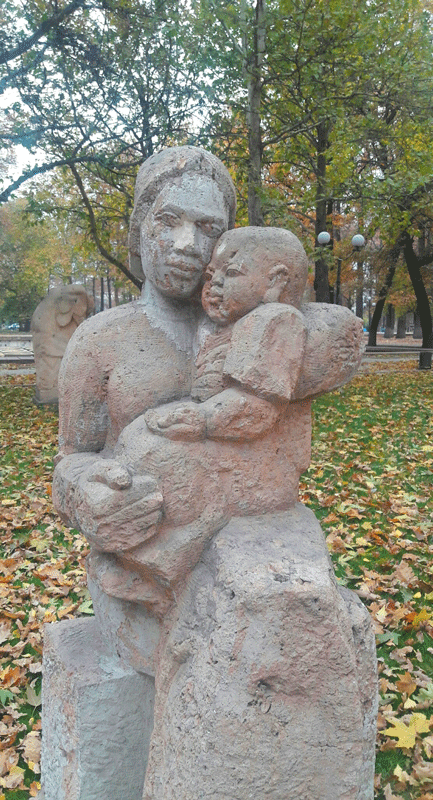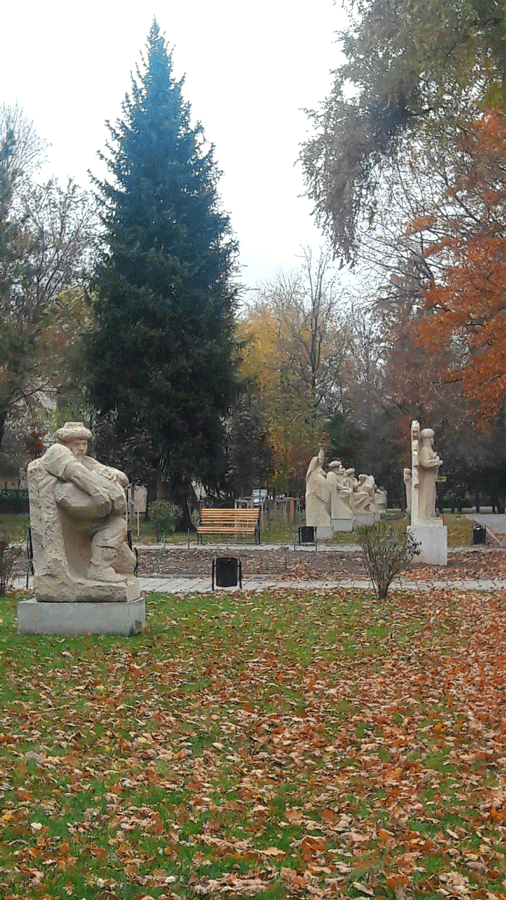 Nature lovers will truly enjoy this city of parks and trees. Autumn added its vibrant hues to the local foliage, accentuating the natural beauty. The weather was perfect, and I enjoyed warm days and cool nights and lovely evening walks in the park.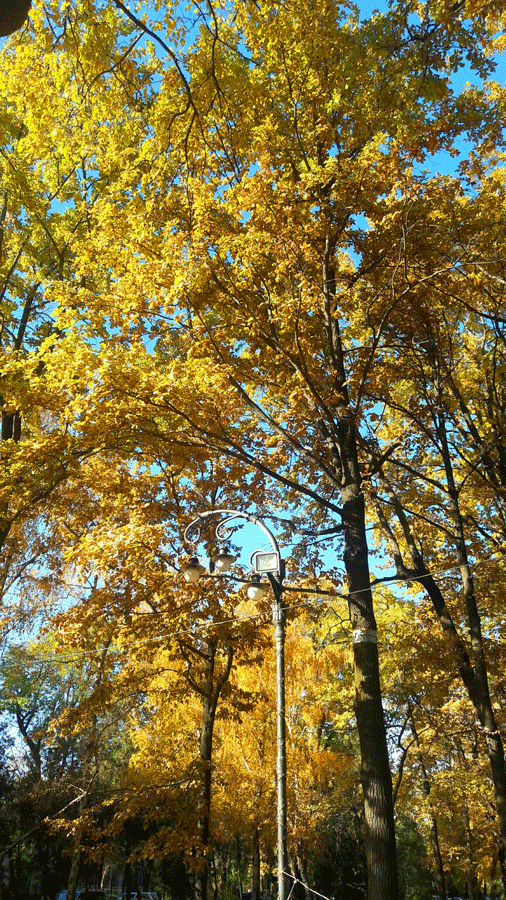 Bishkek has a feel-good atmosphere wherever you go; people will make sure to help in spite of language barriers. Cafes offer great coffee, pizzas and baked goodies. Bishkek offers a wonderful variety of food. Local cuisine consists of grilled meats and vegetables but there is good Chinese, Italian and Japanese cuisine as well. Georgian restaurants are known for their ambience as much as for their food.
For a day out, the closest mountain resort is an hour's drive. The road is mostly good, a fair part of  it is rubble but it is not narrow or scary. You arrive in the nearest ski resort, Chunkurchak that has unique igloo style chalets or Yurts for an overnight stay. The insides are warm and luxurious.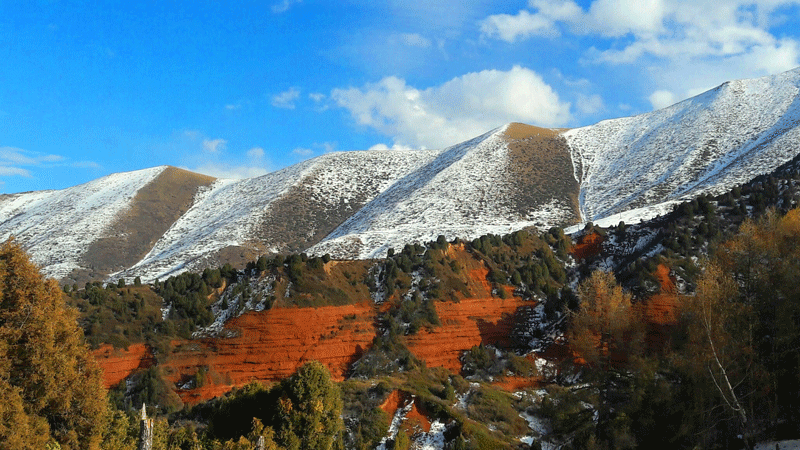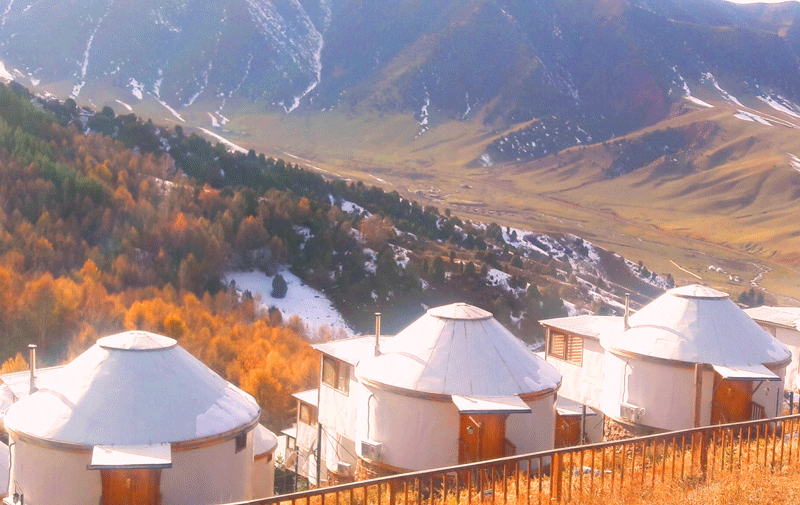 The famous Supara restaurant has a unique interior and good food.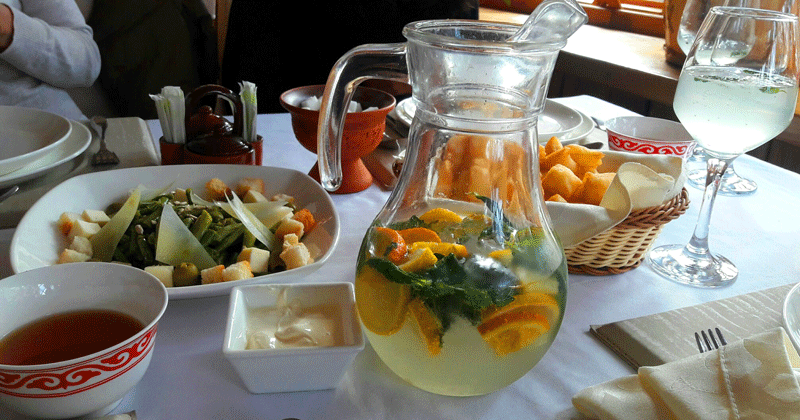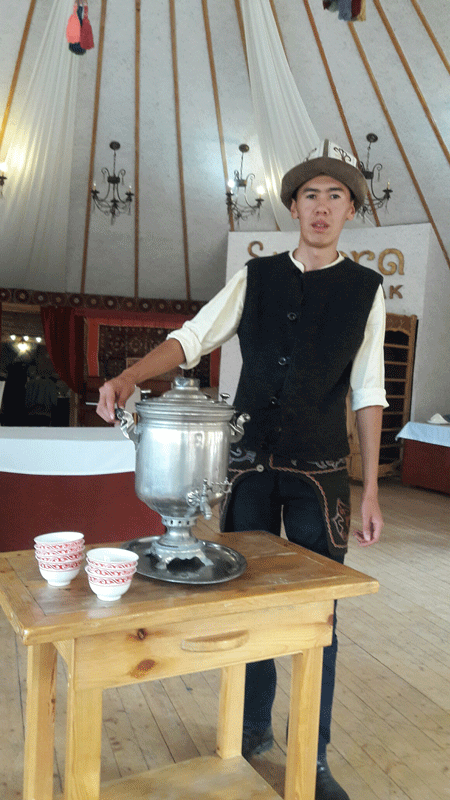 For a longer day out  you can  take a trip to the famous Issyk-Kul Lake, one of the deepest lakes in the world which is about 182 kilometres long. The crystal clear waters of this beautiful lake sparkle like a gem with the now snow-capped mountains forming a dramatic backdrop. There are beautiful dachas along the lake and it would be quite an experience to spend a night there.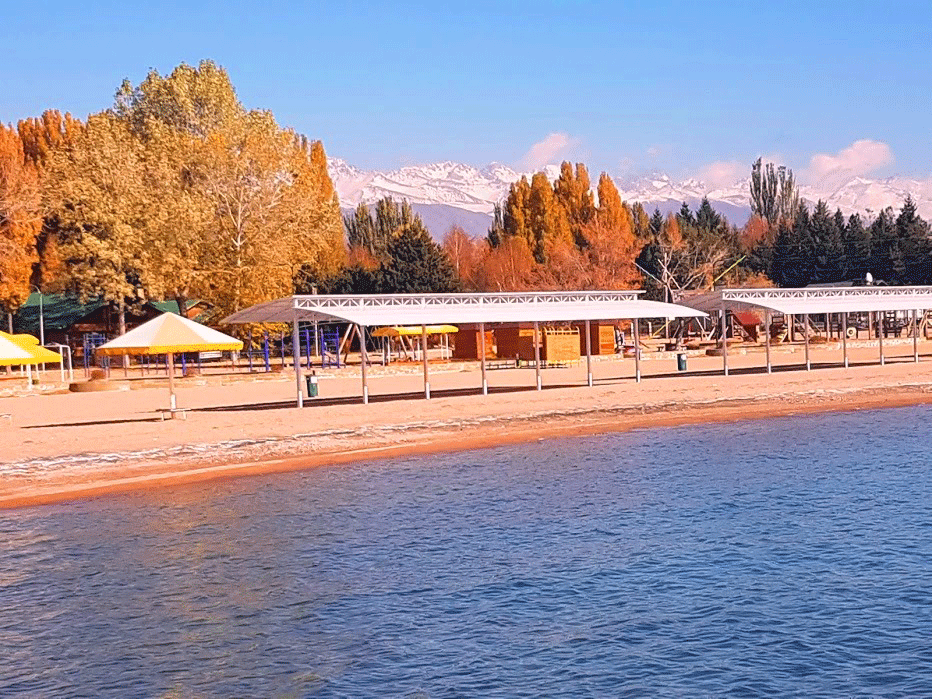 I was not able to explore other national parks, springs, mountain trails, museums, but then something must be left for the next visit.
Bishkek shopping is a colourful experience: it is a paradise of nuts, fresh fruits, and vegetables stacked in vibrant hues. Most sales persons are women. The bread consists of a hard naan-style dough in various shapes. There are a few big malls but I avoided those.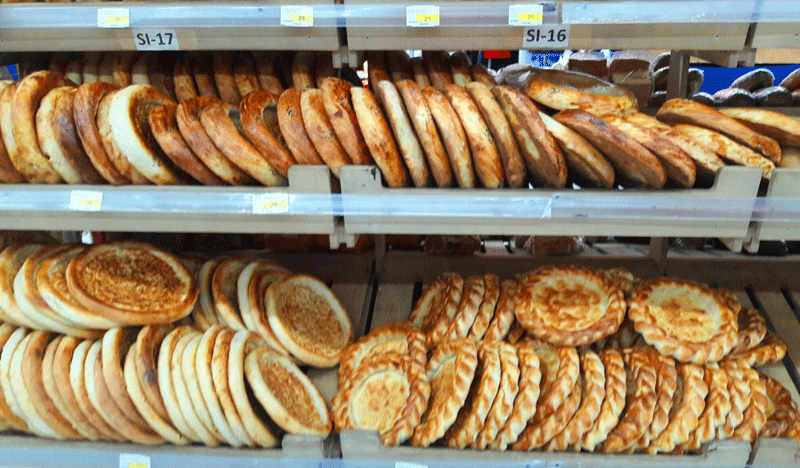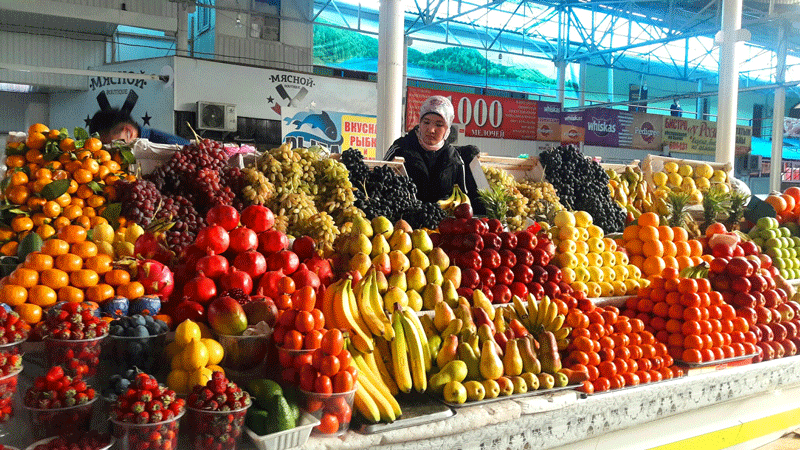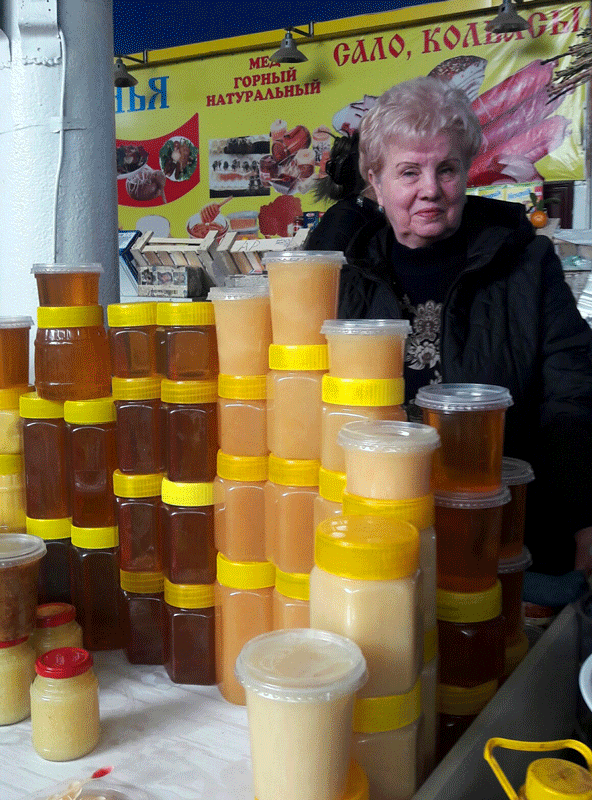 Bishkek is a wonderful melange of past Communist discipline and ancient Muslim hospitality. People are friendly and courteous, roads are wide and

 

traffic superb (every car will stop for pedestrians crossing the road), and the population is sparse. You can walk at midnight through the parks and find single females or couples sitting and chatting on benches. The resplendent foliage and verdant tree cover truly make Bishkek a perfect specimen of a million tree tsunami.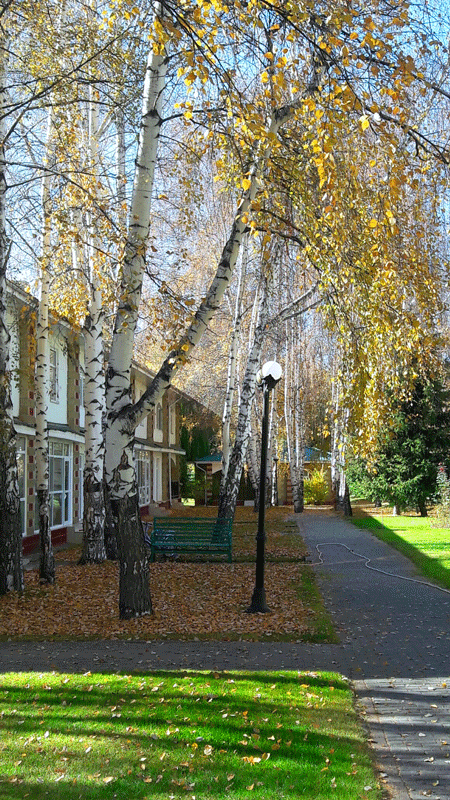 A visit to Bishkek is a trip to sanity and a chance to re-connect with oneself: nature walks, catching up on reading, sitting late night in cafes. All in all a charming experience.