Aijaz Aslam is one of the most popular and best-loved actors in the Pakistani television industry today. And it's easy too see why. Despite his stardom, the actor maintains a refreshing down to earth charm and a hands on enthusiasm for life. Currently, Aijaz is very excited about his upcoming movie, Kalasha, a sensitive, non-commercial venture, set in Northern Pakistan. We caught up with Aijaz at his office in Karachi. 

What's your favourite holiday destination in Pakistan and abroad?
Pakistan is full of amazing, scenic locations but recently I went to the Kalash Valley for a movie shoot. It is so beautiful and peaceful. It's a place I would like to go to again and again. Abroad, I feel very comfortable in Turkey. I love going to Istanbul, Bordrum and other beautiful places there.
Which do you prefer, beach or mountains?
Mountains!  I find them mesmerizing, especially going towards Gawadar, the terrain you see is unbelievable, it's so beautiful. There is a pass called the Buzi pass and every mountain there is shaped like its part of a fort. Each is different and it looks like a natural fortress.

Are you a big shopper when you travel?
Of course! I shop for random things … without a plan. I go from shop to shop picking things out. I sometimes have to buy an extra bag to take stuff back home.
Do you overpack or underpack?
Always overpack. I am always at the maximum weight or even over it.

Whats are your travel bag essentials?
I carry a backpack which always has some dry fruits. This is so that I don't snack on the wrong things when I get hungry. Then I carry something to clean my hands with and my wallet.

What was your most adventurous holiday?
All the adventure is on my bike rides. I have been to many beautiful places and explored Pakistan
Most romantic holiday?
Those would be trips taken a few years after I got married. Time flies and now travel is mostly for work and I make sure I take a family vacation once a year. But I really cherish those early memories.
Do you cook?
Yes and I'm very creative in the sense that I make up my own recipes according to my needs and workout routine. I experiment and sometimes it's very successful.
What was the last thing you cooked?
I made biryani with brown rice and it turned out very well.
Favourite food in local and foreign cuisine.
I love qeema, I add sweet potato to it and I love that. I make it myself in olive oil. Sweet potato is very good for you and I substitute it for potato.
When I travel I mostly eat fish. I love salmon and so I enjoy any salmon dish. I also like avocado which isn't always available in Pakistan so I like to eat that when abroad.
What is your favourite spot at home?
I unwind while watching TV and so a favourite, relaxing spot would be my bedroom where I enjoy watching a good web series or a movie.
What is more important in a home? Style or comfort?
Both are important. I enjoy picking up small things for the home when I travel so I enjoy decorating in that sense. Style is something that comes naturally, you either have or you don't.
Is there any object which is special to you?
All my bike related memorabilia is very dear to me. This model of a bike, a Harley, is a very special collector's item. It was given to me by a fan and there are very few pieces like it in the world. He sent it to me from Holland and it has several working details of a real bike, including the footrest, shocks etc.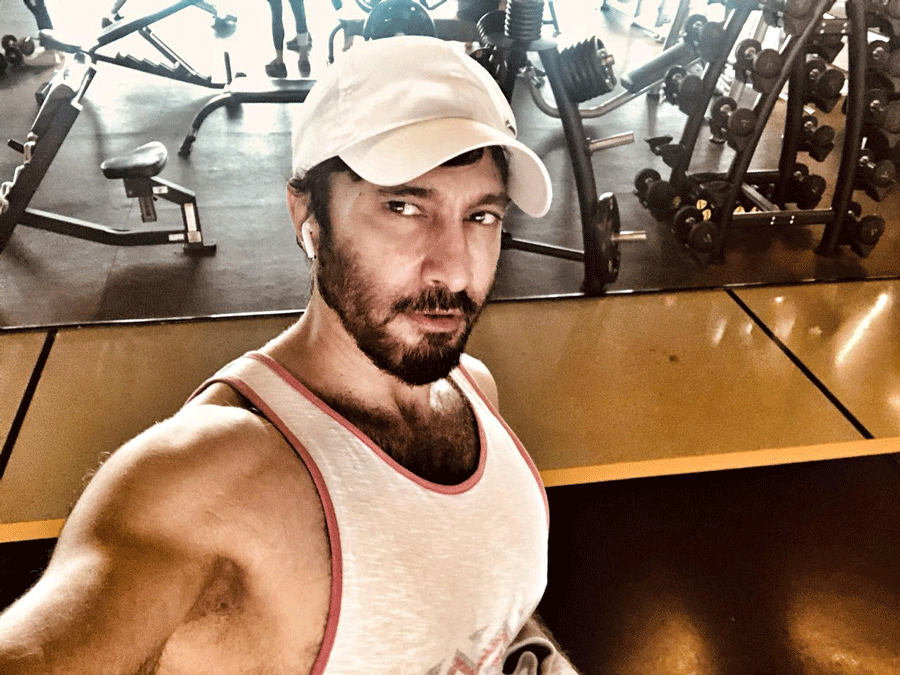 Do you exercise?
Oh yes! Exercise is a part of my life. I work out every day except Sunday. I do a mix of cardio and weights, not heavy weights but to maintain muscle strength. As we age our joints weaken and muscles support those joints so maintaining strong muscles is very important.
What was the last thing you read?
The last thing I read was a script for a play. I get so many scripts, that's what most of my reading is.
Last film you enjoyed.
Mission Impossible  was the last film I saw and I enjoyed it. Nowadays films are so reliant on computer graphics and the plots are very unrealistic. But I like old fashioned story-oriented films with real acting and action.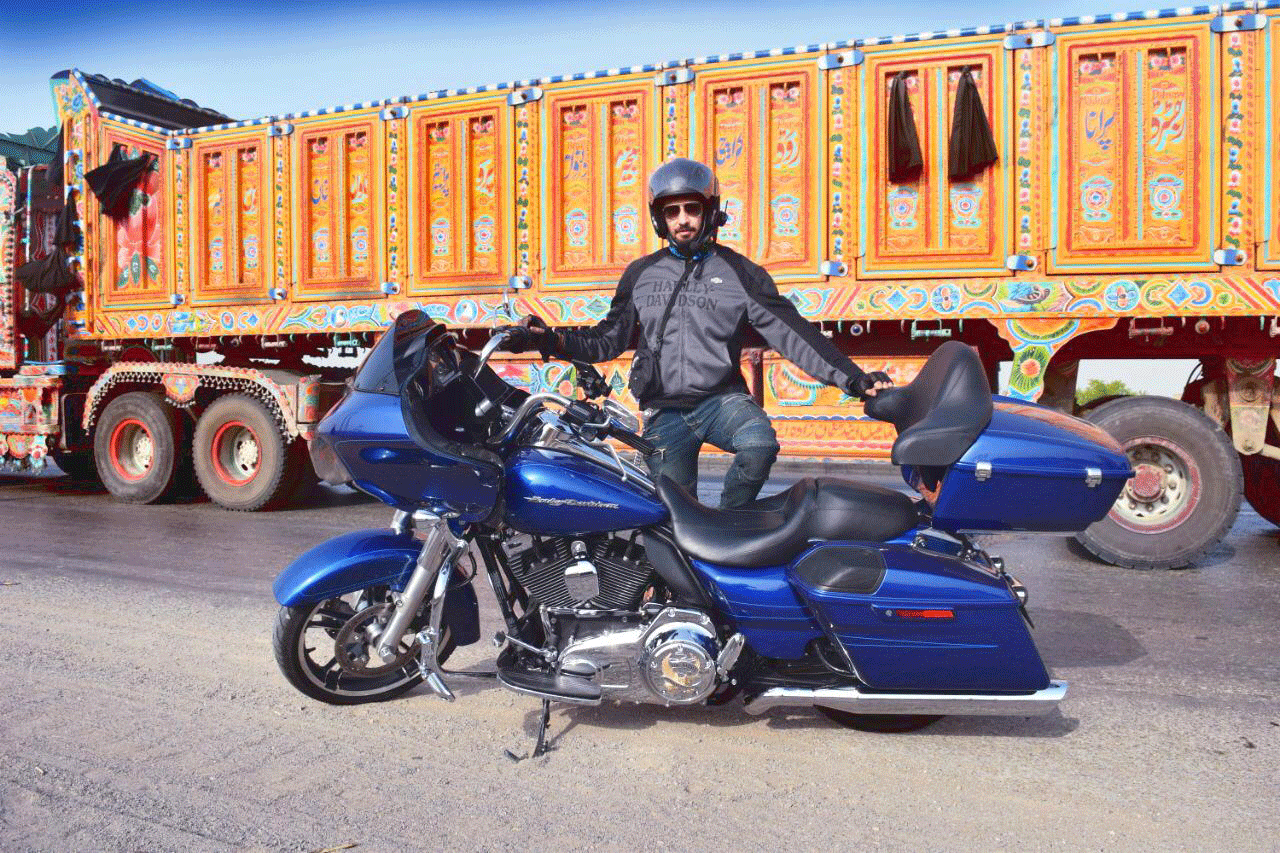 Any hidden talents or hobbies people don't know about?
Well, I love cricket, I love to watch as well as play the game. And there is my love of motorcycles of course.
Which cities have you lived in?
I was born in Karachi and have always lived here. I went to school here, all my friends are here…I can't think of living anywhere else.
If you were not an actor…
I would be a pilot. As a child I was very keen on flying but then I decided to switch to business and then acting.