Mexico!  Halloween, the Day of the Dead, all Souls Day…They all conjure up spooky images of ghosts, ghouls, graves and the Grim Reaper. While Halloween has become more of a chance to dress up, go trick or treating and carve pumpkins, the origins of these festivals are rooted in cultural lore and tradition.

Day of the Dead
In Mexico, the Day of the Dead or Día de Muertos is traditionally held every year on November 2, just a few days after Halloween. And last year I happened to travel to Mexico to witness this amazing festival. The event is still observed with great respect, adherence to tradition and ancient culture, but still has a lot of festivity attached to it. The day is a mix of parties, dancing, singing, eating, drinking, grave side vigils, costumes, parades and face painting!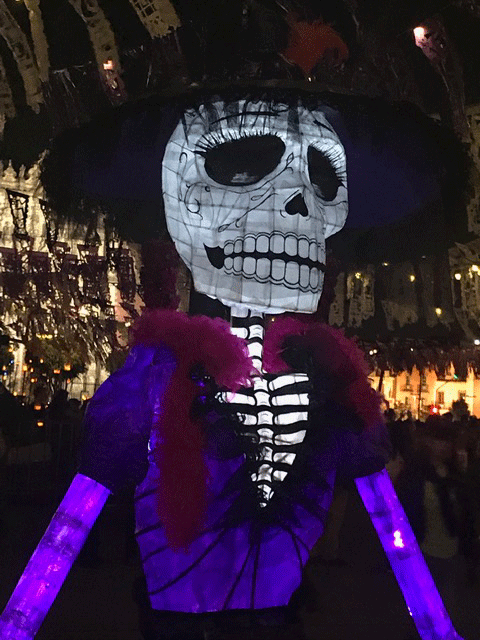 Mexico City
We spent some time travelling to different areas of Mexico, including Mexico City which is loud, vibrant, colourful and busy. It's quite an amazing place and there is a lot of history and culture which the Mexicans are proud to share and show off.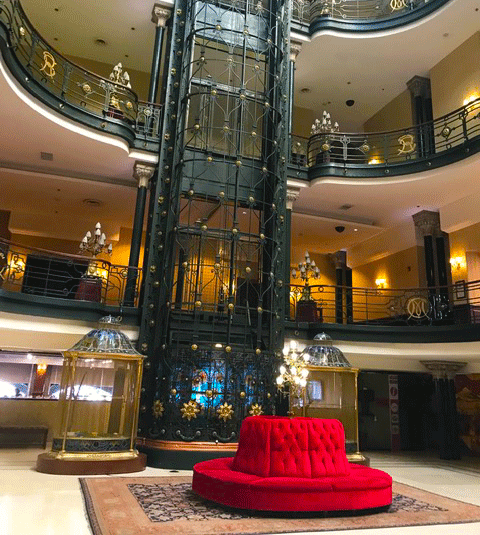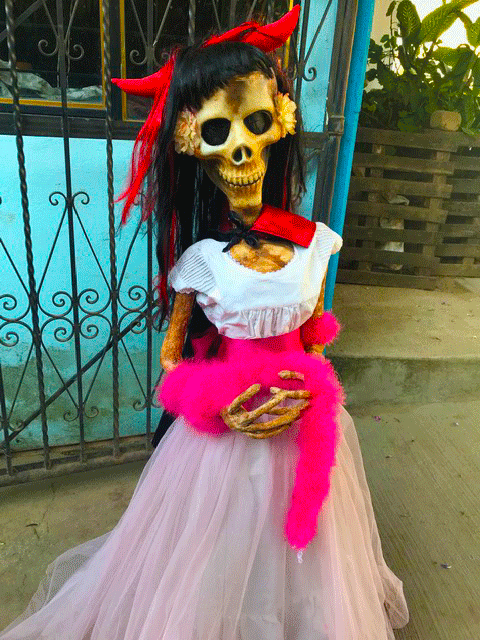 We were lucky enough to stay in the fabulous hotel Gran Hotel Ciudad de Mexico. This hotel is, infact, where the opening sequence of the James Bond film Spectre was shot as well as in the surrounding Zócalo, the imposing main square of Mexico City. Since I happened to be there at the right time of year, all the spectacular props of skeletons and dragons which graced the film were in place. So whilst I didn't get to meet James Bond, I did get a sense of the excitement, vibrancy and chaos that is depicted in the movie's first minutes.
Oaxaca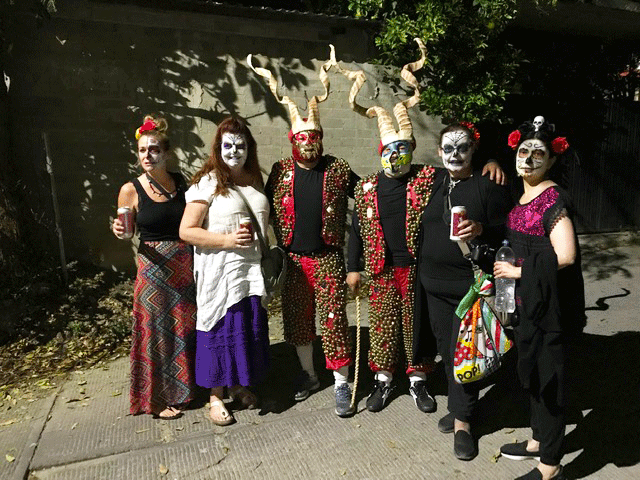 We observed the main days of the festival in the town of Oaxaca and its surrounding villages. In fact, we completely immersed ourselves in the spirt and tradition of this macabre celebration. I have never seen anything like it and the complete focus on death during those days was both fascinating, sobering, exciting and completely unforgettable.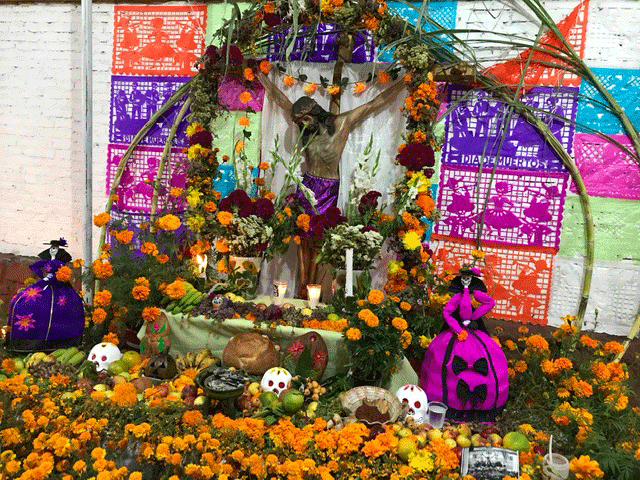 The three-day festival included a Day for Dead Children where everyone pays tribute to the souls of departed children. Then there is the main day itself where entire families camp out at the graves of their loved ones, offering candles, marigolds, sweets, foods, and making up little shrines to their departed loved ones. Everywhere you look, there are stalls selling offerings, people costumed and made-up… In fact, the level of observance is about the same as it would be for us observing Eid in Pakistan. Everyone does it!
One Big Party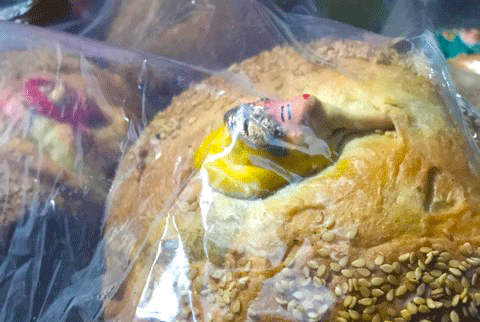 Special breads, skull candies, drinks and offerings of fruits, food, cigarettes and alcohol are offered , depending on what the departed liked during their lifetime. Wandering musicians sing and there are processions held in the graveyards. The whole scene is alight with candles and at the cemetery we visited, there must have been several hundred people camped out. Some shrines are so elaborate, they must have taken days to prepare.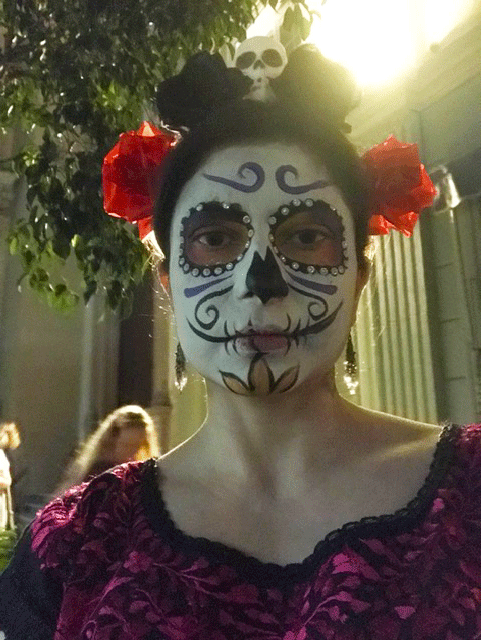 We joined a procession of singers and dancers and followed them from one village to the next. All of us were singing and dancing with the locals leading the procession playing all sorts of musical instruments and drums, like marching mariachi bands. And of course, everyone was dressed up to symbolize some aspect of death, whether ghosts or ghouls, including babies and children! The atmosphere was festive and vibrant, and unlike anything I have ever experienced before. A giant fancy dress party on steroids!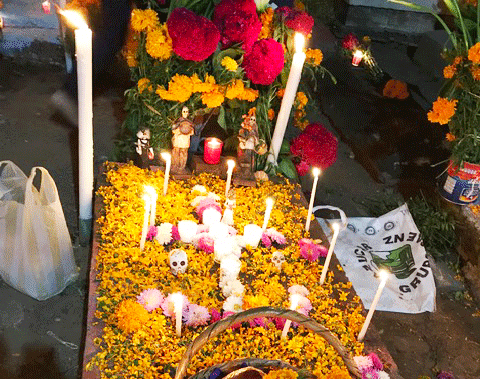 If you do get a chance to visit Mexico, it would be worth going in November just to take part in the Día de Muertos.