Continuing on our journey of contemporary Pakistani art ….
Moeen Faruqi (1958) M.ed University of Wales, UK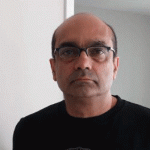 Moeen Faruqi is an intuitive artist who may never have attended art school but his aesthetic sensibilities are more thoughtful and enduring than most artists. He paints the urban milieu of which he himself is a part. The people in his human theater are usually ordinary upper income socialites who are filled with ennui and the passivity of satiation. While Faruqi depicts them in the foreground, his social commentary continues to nudge the viewer who must look out for clues or these will be missed.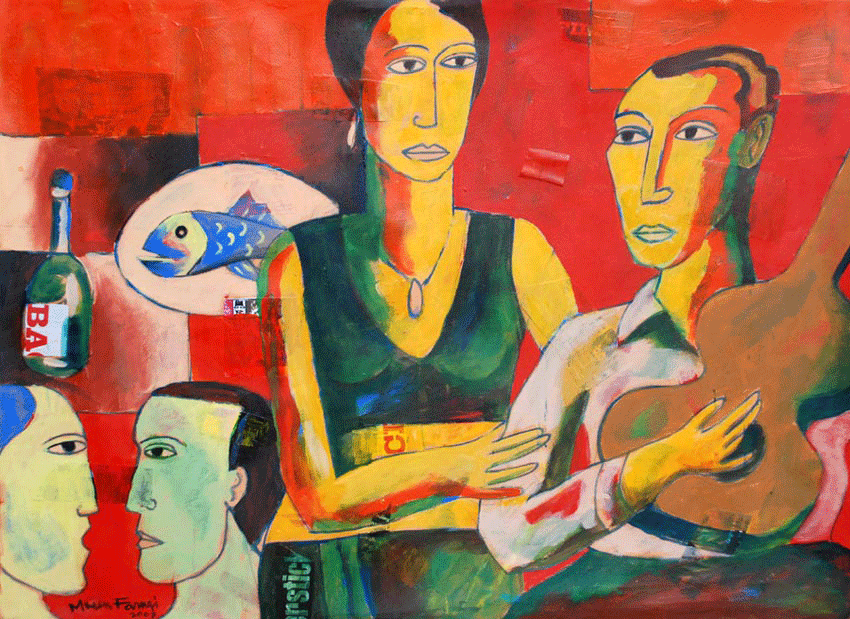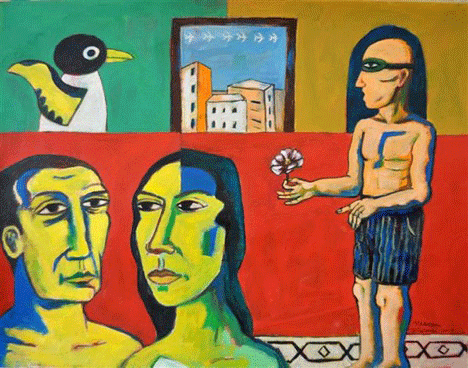 The birds and fish that appear both have centuries of metaphors attached to them, especially in literature and poetry. But eventually we must decipher what they mean to us, not necessarily what the artist is trying to say and in that sense Faruqi's paintings are universal in their appeal and audience.
Ruby Chishty (1963) BFA National College of Arts, Lahore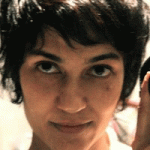 Ruby Chishty's sculptures are created by using  scraps of cloth which in themselves come laden with their own history and symbolism. She compresses the layers of cloth and builds them up as if she were making an imaginary house and the resulting image is not far from an architectural building.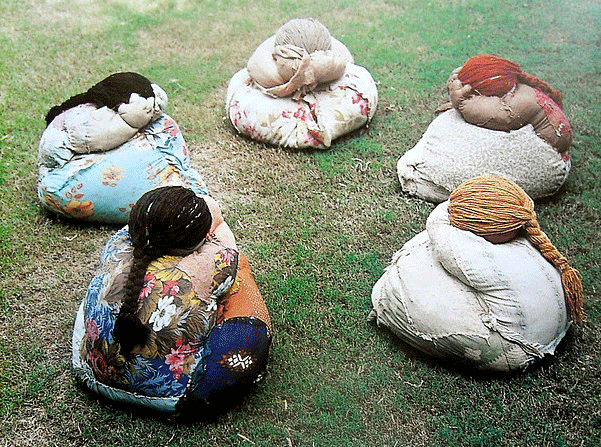 The notions of home and displacement are thus woven into the narrative of the artwork. The fact that the work looks fragile points us to the fact that Chishti's memories are tenuous at best and as much as she would like to hold on to her past, she has to admit that she is a diasporic artist and lives away from her country of origin.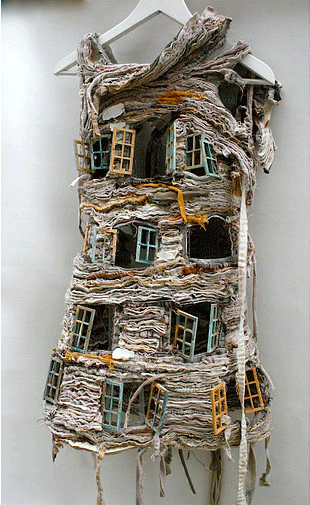 In one of her earlier installations, she constructed a group of figures made of stuffed cloth depicting women sitting together. But their posture, their ringed seating signifies a sadness but also a kind of shamanistic gathering of power.
Stay tuned for more next week …
Keep informed about Pakistani and international contemporary art by logging on to www.artemesiaartinpakistan.com