There is no greater playground in New York City than Central Park. On a recent Labor Day Weekend, my husband and nearly 4 year old twins escaped the heat of Florida to find some cooler fall weather in New York. Central Park has always been an anomaly in the concrete jungle of Manhattan. Amidst the tall skyscrapers, one can find a brief respite and enjoy the fresh air, lush greenery and breathtaking beauty of Central Park.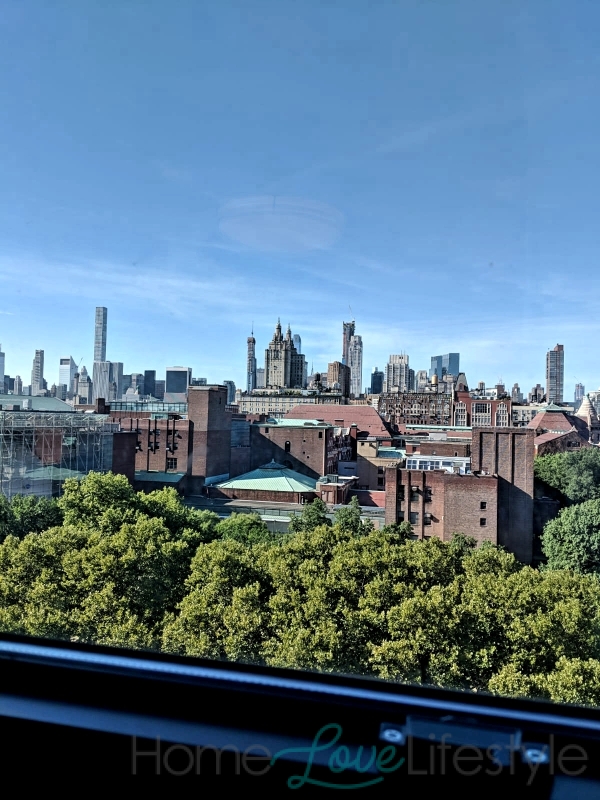 Viewing the park as a parent, I have become even more appreciative of the park and all that it offers. I will highlight just a few must-see stops with kids, given that the park spans the length of sixty blocks in Manhattan.
The Beautiful Bethesda Fountain: 72nd Street Cross Town Corridor
No sightseeing trip to NYC is complete without viewing the majestic Bethesda Fountain near the 72nd Street East and West entrances. Set against the background of a serene lake and iconic Boathouse, this picturesque spot is the perfect place to snap selfies with your family. Street entertainers often gather and perform at this location, while vendors sell hot dogs, pretzels and snacks.
Boat rentals are available by the hour for a nominal fee as well as life jackets for the little ones. The Boathouse offers a formal dining experience, but if you are pressed for time, the café at the back sells ice cream, fries and burgers.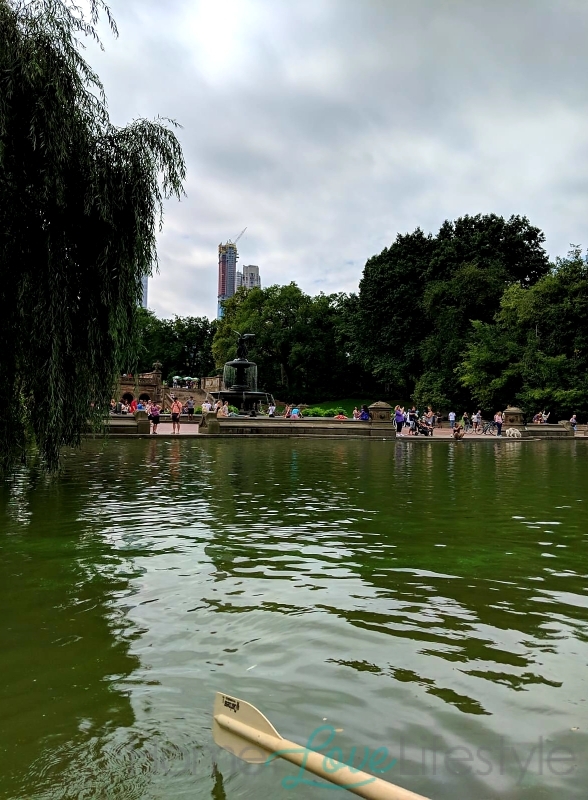 Model Boat Sailing
A stone's throw away is another pond, where you can rent and operate miniature sailboats. My kids enjoyed the thrill of steering the boats via remote control. For weary parents, there are many benches where you can relax and rest your tired feet, as well as cafés.
Just behind the pond are the statues from Alice in Wonderland. Kids will love exploring this area and climbing the figures such as the Mad Hatter and the White Rabbit. Vendors blowing bubbles made from a concoction of dish soap and water make it a truly magical experience as the kids chase and pop the bubbles.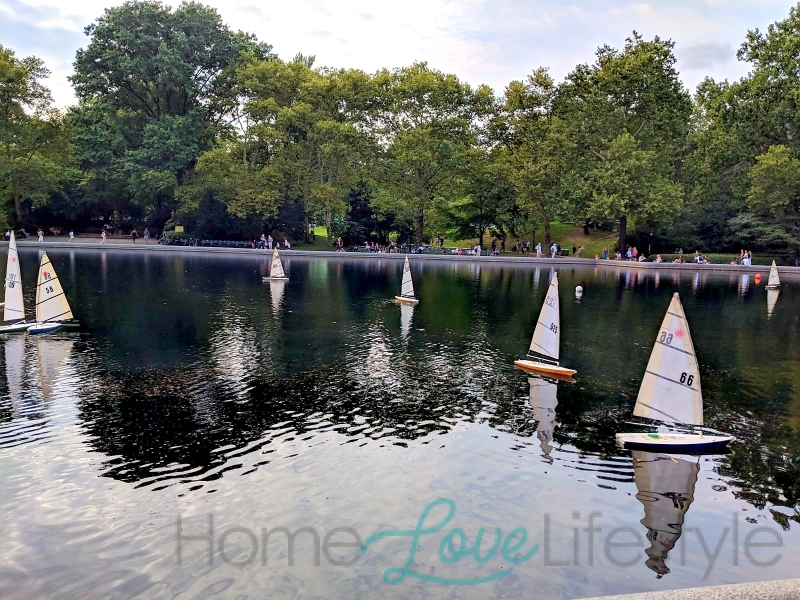 72nd Street Playground
Playgrounds are abundant in the park, but if you are near the Eastern side of the park, you can enter at 72nd street and Fifth Avenue for a secluded playground tucked away in a corner. Playground maps are conveniently displayed, so it is easy to find your way to the next playground. What sets the Central Park playgrounds apart from others in the city are the steel structures. For example, the slides are made of steel, rather than plastic, making for a more modern look.
Water play is also popular as there are sprinklers at several playgrounds, offering some cool mist in the intense summer heat. 
Central Park Carousel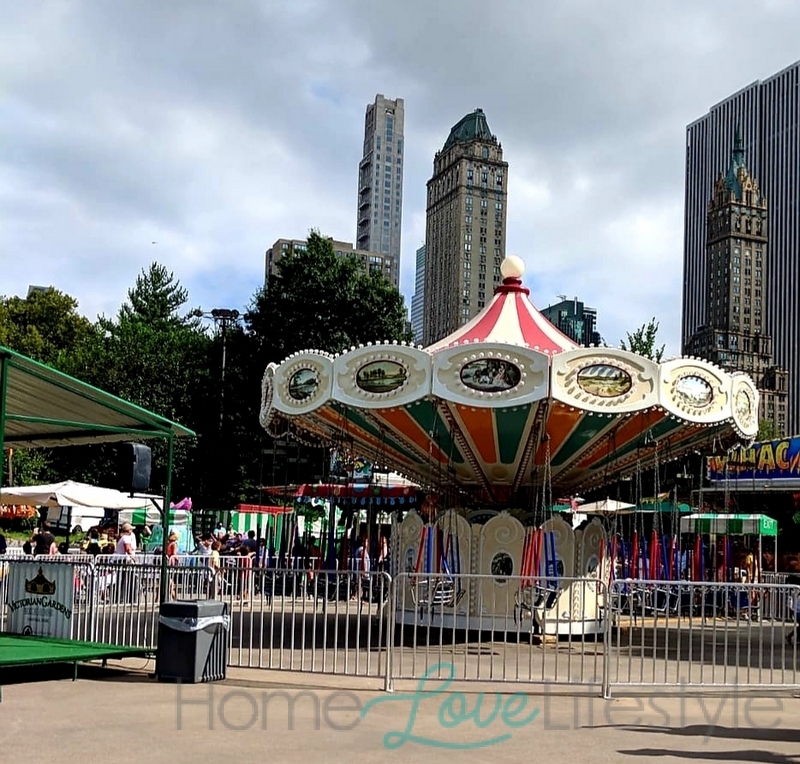 If you walk towards the south of the park, you will find the colorful merry go round with horses and carriages. Kids and adults alike will enjoy the quaint atmosphere of the Central Park Carousel.
Seasonal Attraction: Victorian Gardens
Central Park has a little bit of everything, so I was not surprised to find the Wollman Skating Rink transformed into an amusement park for summer and fall. Rotating planes, a Ferris wheel, a roller coaster and a pirate ship were just a few of the rides that children can choose from. There are even some old-fashioned target games like whack a mole. My children were delighted to win some colorful toy alligators. There was even a magician performing a few magic tricks for a thrilled audience.
Budget friendly tip: you can save on entrance fee by looking up Groupon or going to the Victorian Garden website where they offer discounts.
Breakfast Recommendation Inside the Park: Le Pain Quotidien
In the early morning, an ideal place to catch a relaxing and delicious breakfast is the Le Pain Quotidien café near the Sheep's Meadow. An inviting pot of English breakfast tea accompanied by freshly baked waffles, a bread basket and eggs makes for a hearty breakfast. In the frigid winter weather, I would recommend ordering the hot apple cider to keep warm and cozy.
Central Park Zoo
Last but not least, if you want to explore wildlife, look no further than the Central Park Zoo. Located near the south east entrance, the zoo offers a look at penguins, polar bears, sea lions etc. It is possible to stroll by and catch a glimpse of the sea lions without paying the entrance fee.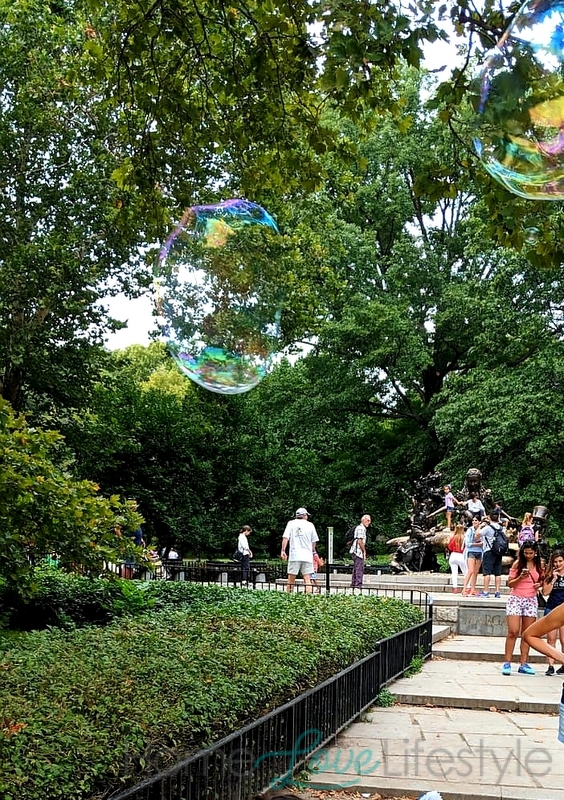 Central Park is a treasure, but remarkably it is free to the public and accessible to all. Children of all ages will enjoy what the park has to offer, while parents will also get a brief break from the hustle and bustle of city life.