Interior photography by Naeema Kapadia 
Stepping into Dr Aneela Darbar's spacious and serene Karachi apartment, one is instantly engulfed with a sense of calm.
With its high ceilings, large rooms and old-style floors and windows, the space has an old world meets-modern design charm that is refreshingly unique. The apartment building is, in fact, a very old one which accounts for the vintage architectural features and layout. Aneela's love of design and her zest for life are amply reflected in her personal space. The US-trained neuro-surgeon showed team HomeLove Lifestyle around her lovingly decorated, serene home.
When did you move into this apartment and who decorated it?
I moved here about two-and-a-half years ago and have taken my time doing it up. My home is completely self-styled and that's why it doesn't have a very 'designed' cookie-cutter type look. I like to mix things up: the old with the new, the quirky with the classic. So I have brought my own aesthetics and energy into the space.

What attracted you to this apartment?
Well a friend of mine lived here before me and I the loved the space and light. I also loved the foliage, the large trees outside the widows. The whole place just has this great energy, this serene vibe.
I have made no structural changes, I even kept the old ceiling fans which have a very vintage look.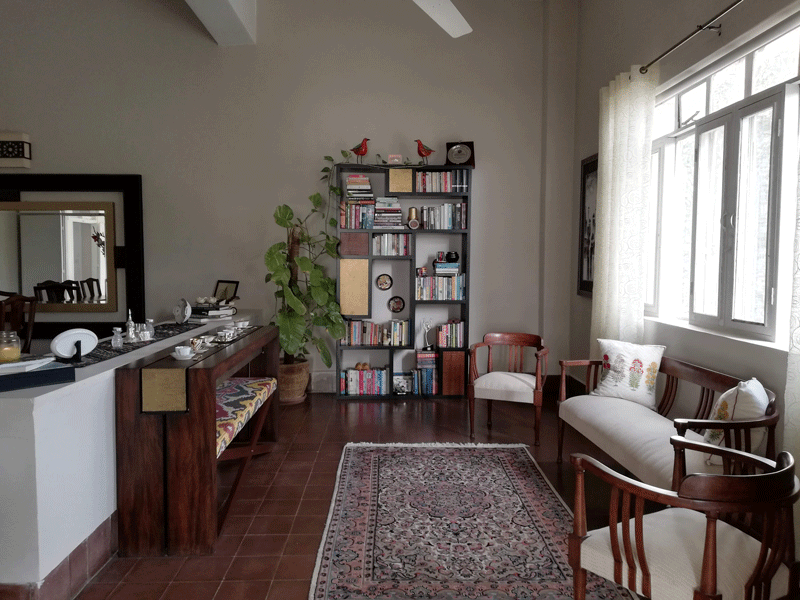 So you are a neuro-surgeon but you obviously have a creative side as well.
I think all neuro-surgeons have a creative side. They are often painters or musicians. Neuro-surgery is also an art.
What was your inspiration when you were doing up this space?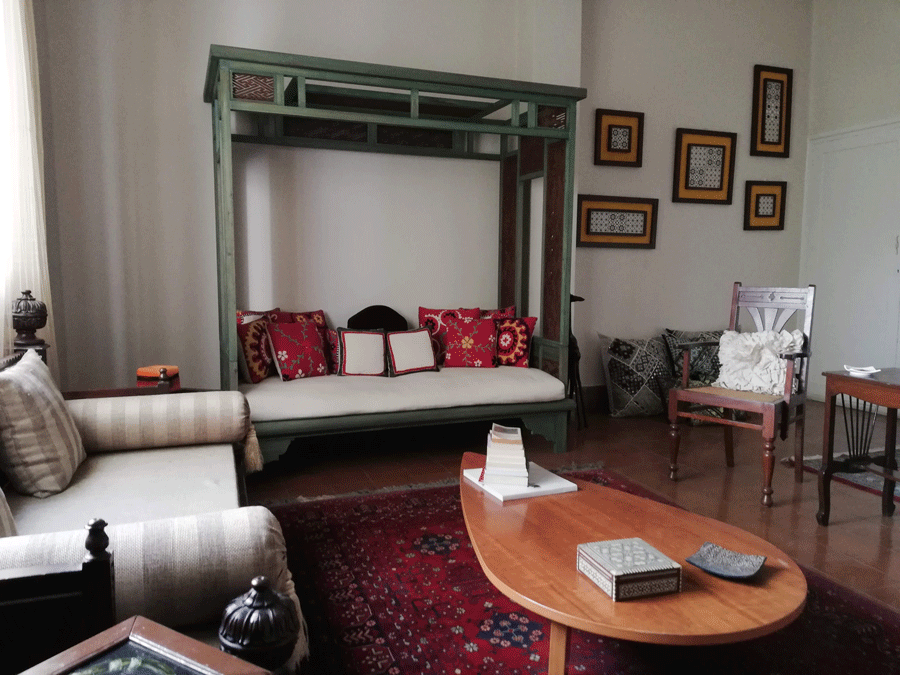 There was no single thought. Inspiration can come from my travels, a magazine, an object in a shop…or even the space itself. The first thing I did was move in the furniture that I already had. I had some very old pieces, and some pieces I had brought back with me from the US (pointing to an art-deco style teardrop shaped coffee table.) Then I started building on that piece by piece.
You have some interesting pieces. Do you enjoy collecting antiques?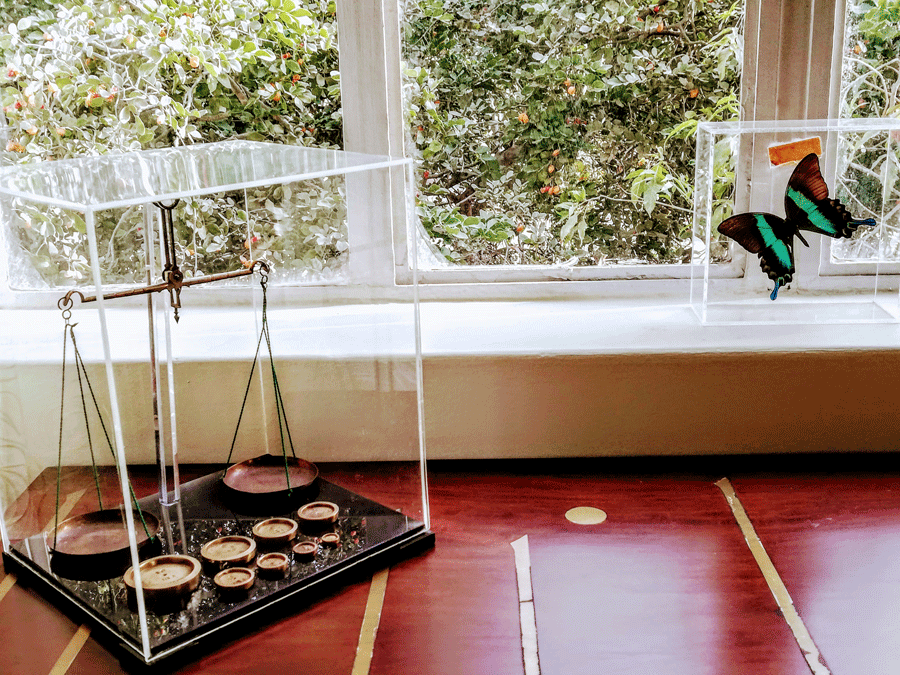 I do. My porcelain tea-cup collection is something I cherish. I picked up these pieces from Austria, Germany and other places. Each one is a collector's item.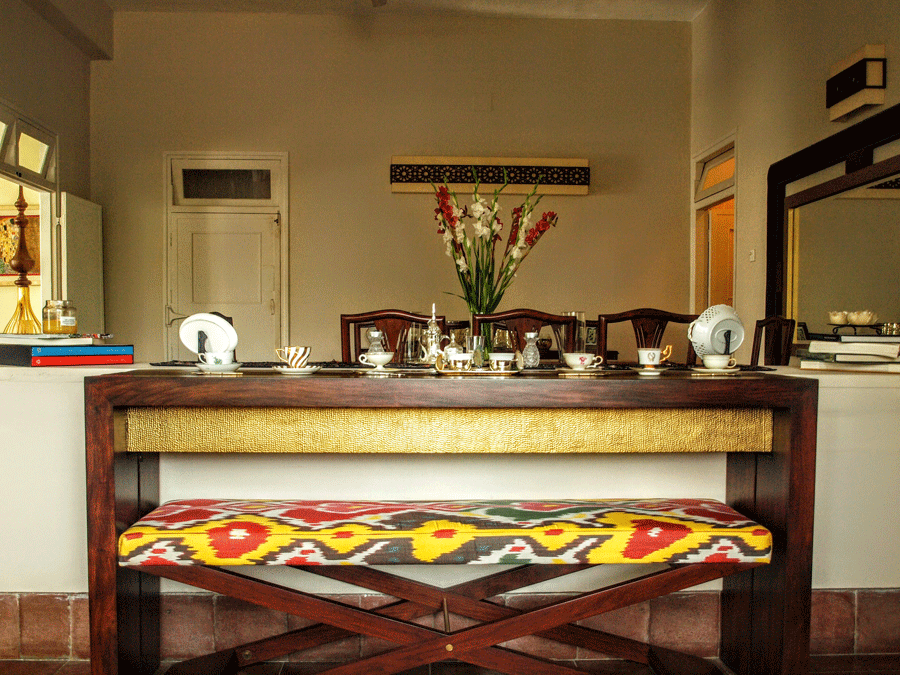 Then my favourite piece is this little weighing scale with a set of weights. This is a very precious and unique object. It belonged to my great, great grandmother. In those days, the jeweller came to the house to sell his wares or take orders and this weighing scale was used to weigh out the amount of gold that was given to the jeweller.
This wall treatment is very interesting. Tell us about this?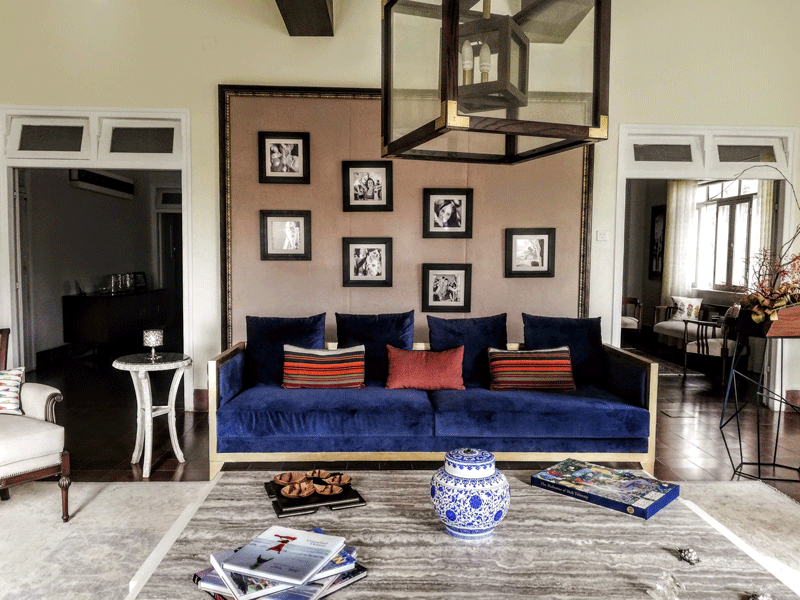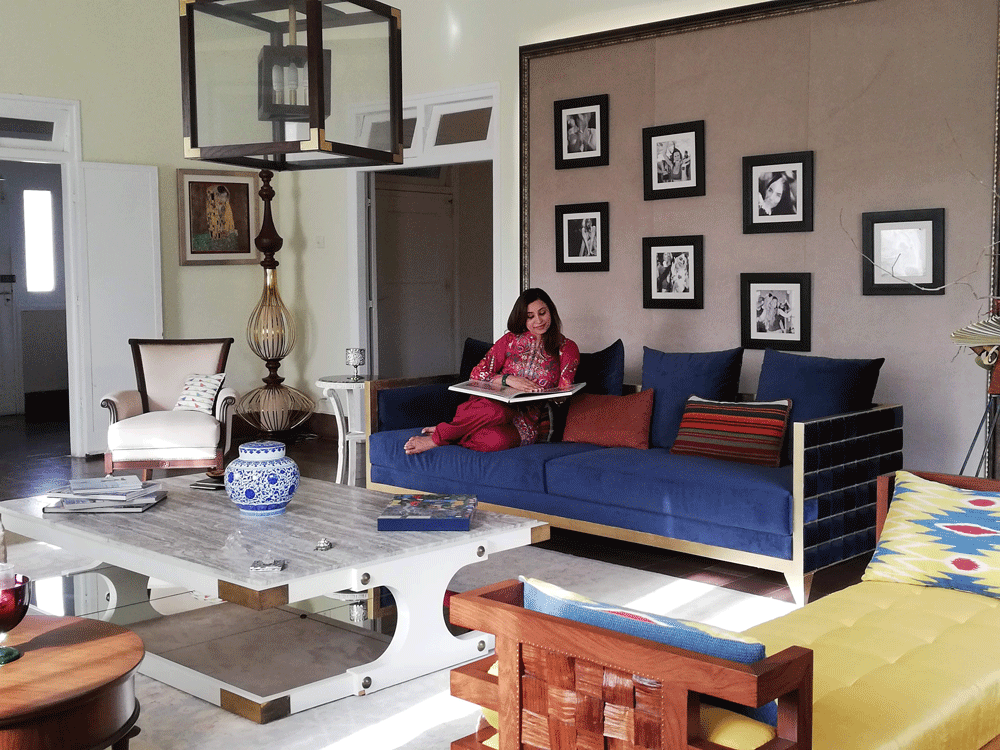 Well, the whole idea was to have a frame within a frame. So I had this massive frame built with suede inside it. Then a photographer friend gifted me with these pictures of natural dance poses which I  placed inside the frame. There is a light behind the whole thing which I use at night.
What kind of artwork are you drawn to?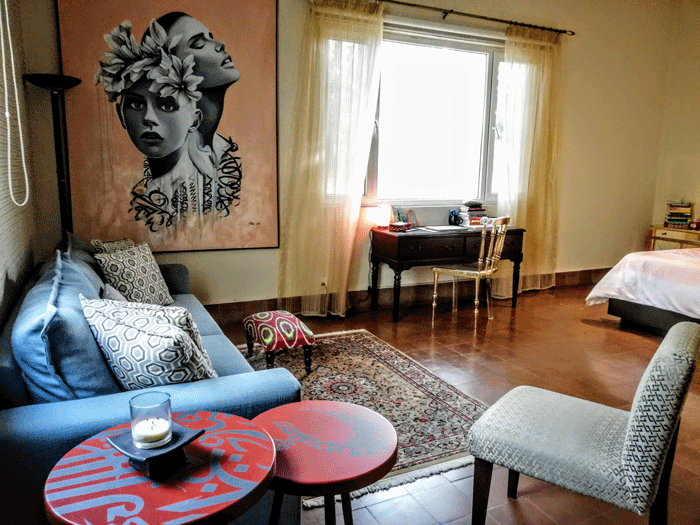 I like big, bold pieces of art. I have a Saeed Akhtar painting which is, in fact, one of his personal favourites. That's my treasure.Then I love the work of a budding young artist,  Naveen Khan. I have two of her paintings.
What is your favourite room in the home?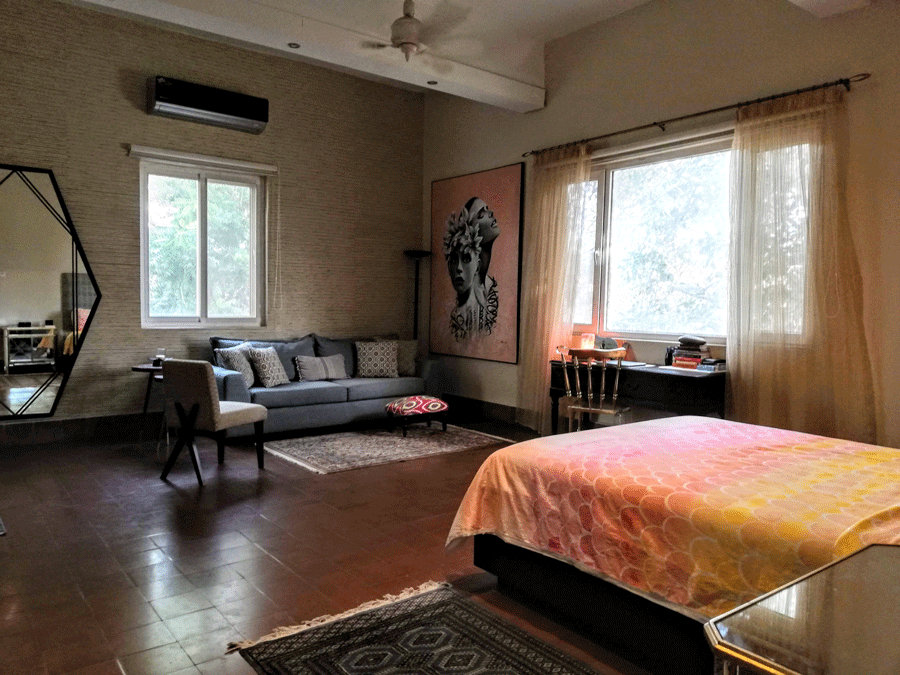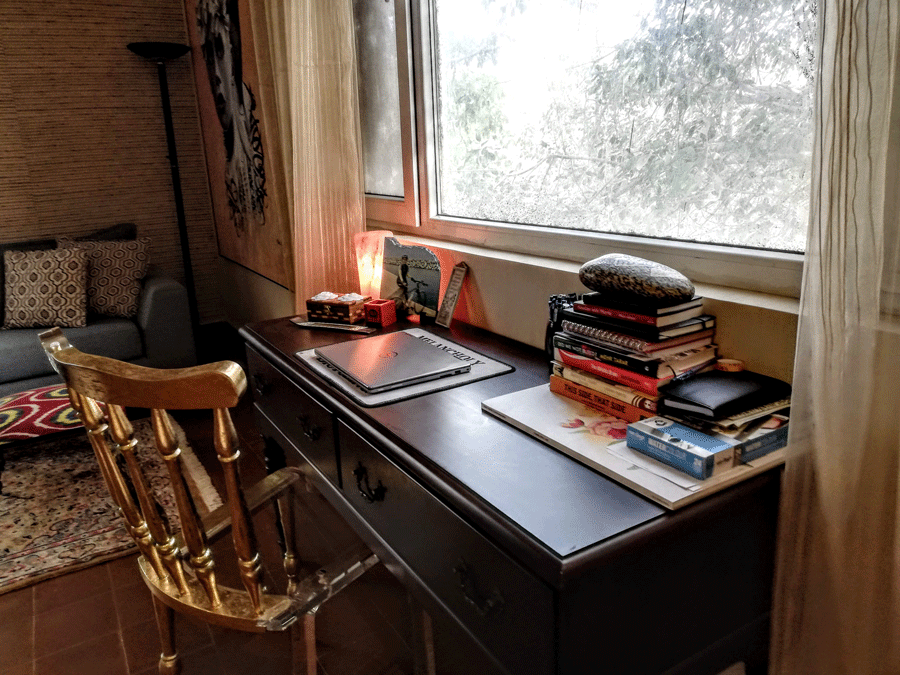 I would have to say my bedroom. I love to unwind here after a long day's work. I also love my main sitting room. I love the light there.
Do you entertain often?
I do entertain but not often. I like to keep a good house for myself. When I come home, this space gives me pleasure. Every piece has an association, a story.
What is more important for you? Comfort or aesthetics?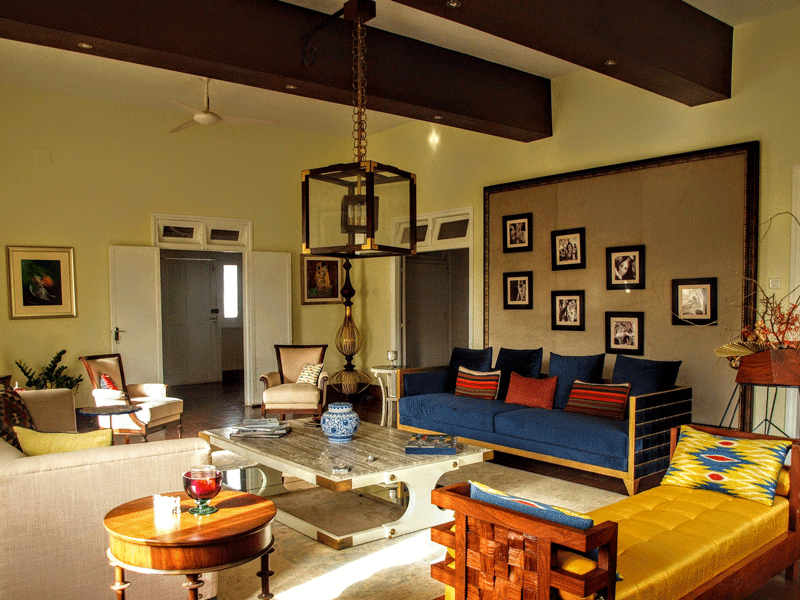 Both. The daybed in the TV room can be used for lounging but it has practical use and becomes a bed when I have guests. My sofas, the bed are all super comfortable.
What do you do to unwind?  What are your hobbies?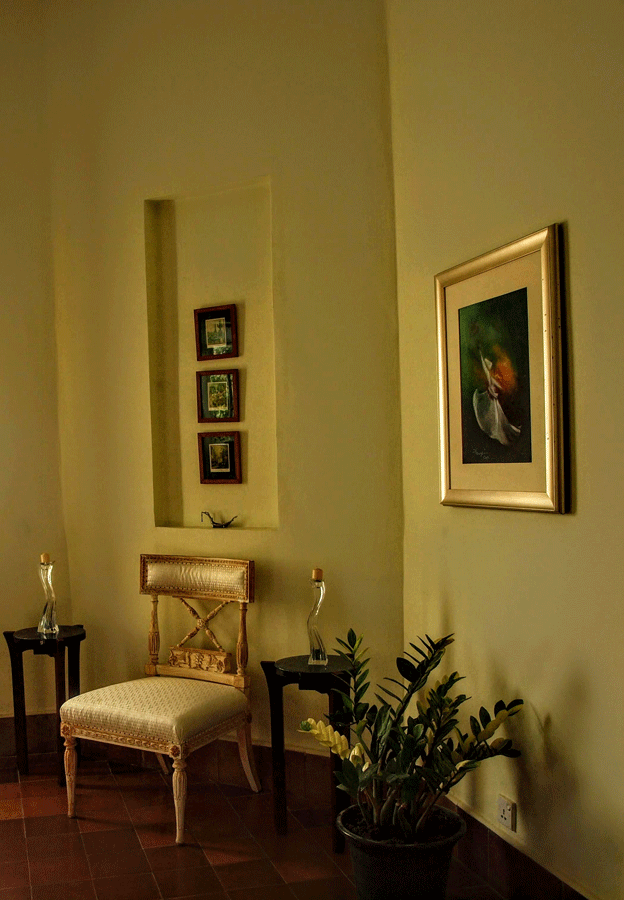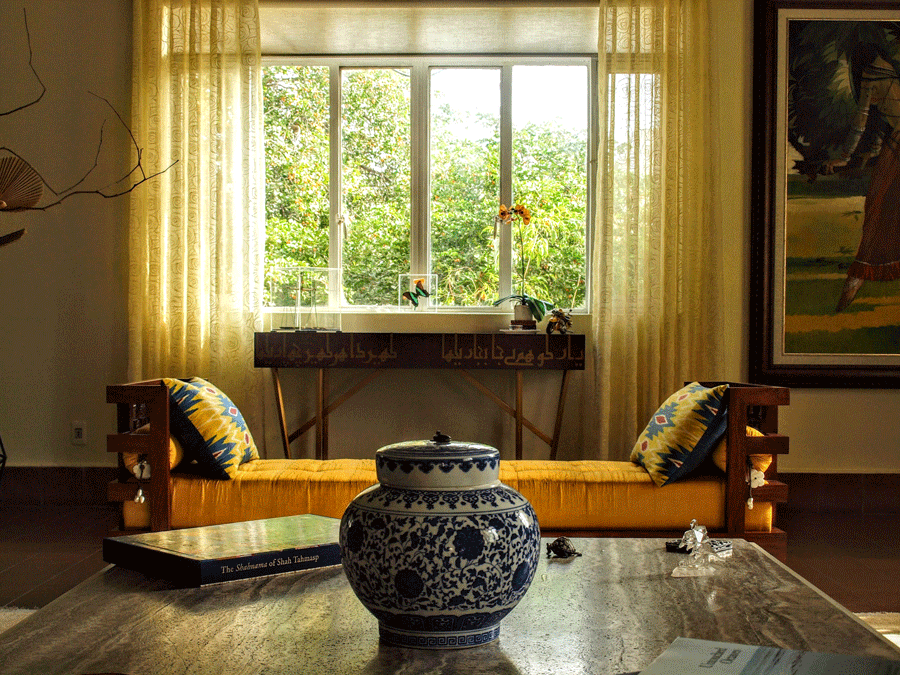 To de-stress I meditate every day. I'm also an avid cyclist. Then I'm involved in a lot of charity work for my hospital's welfare program. I also go on neuro-surgery missions once a year in which we do free surgeries in underprivileged countries.
Then I love to read, watch movies and I love the outdoors.
A visit to Aneela's serene home was a treat indeed for Team HomeLoveLifestyle!