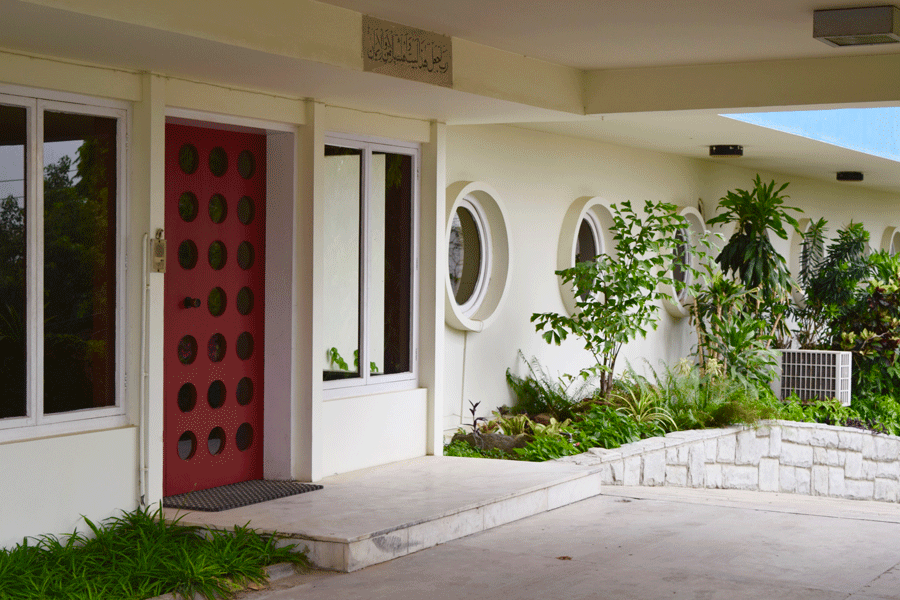 Photos by Sofia Chughtai
This retro Karachi house on a hill was designed in the sixties and built in the early seventies. Since then, even as the city has transformed around it, this home has maintained its unique design and ambience.
Distinctive Design
Built as it is on a slope, this sprawling residence has three floors on one side and two from  the garden end which is situated up the slope. A long driveway leads up the slope and past a distinctive red door.
The home is built on straight lines, the symmetry broken by jutting balconies and by the completely spherical windows which are the most unique feature of this home. The large, round windows dominate the facade and give the construction a ship-like vibe.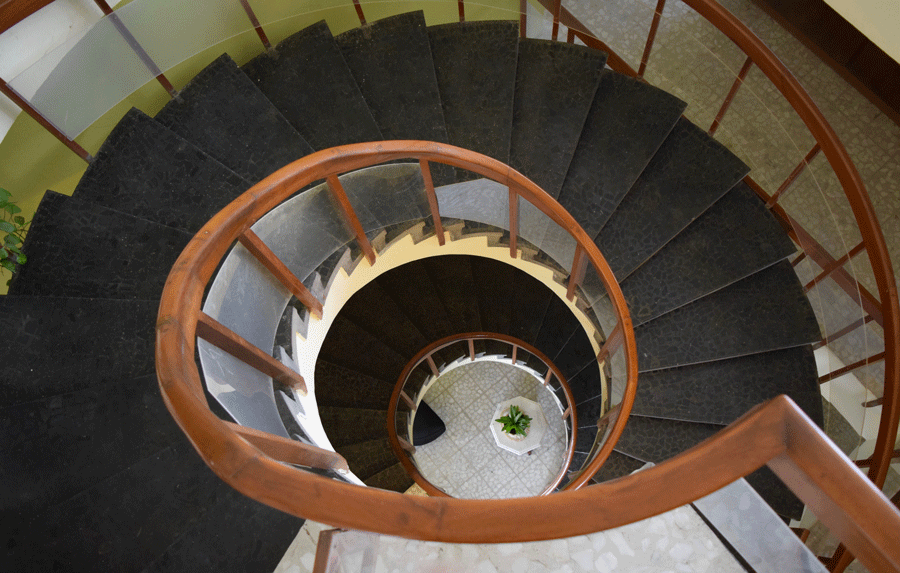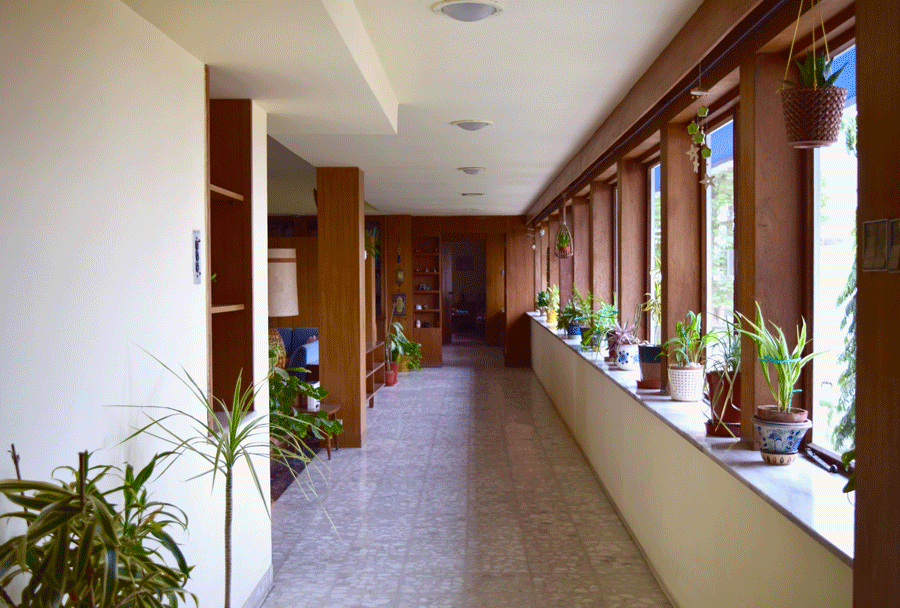 Open Plan
An enormous spiral staircase runs through the centre of the home connecting all the floors. The long corridors on two floors are lined with windows with broad plant-filled ledges. A sunny yellow wall adds another dimension.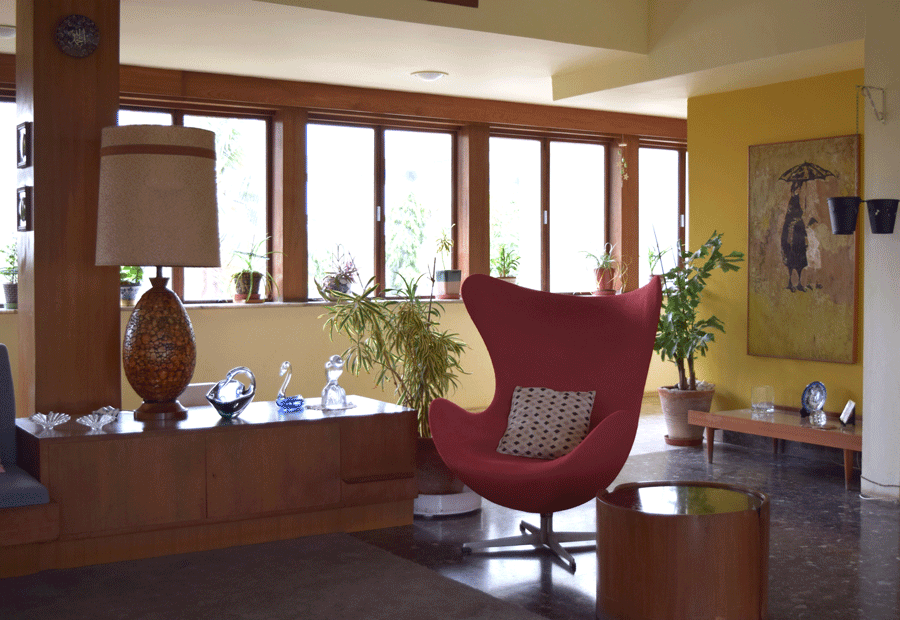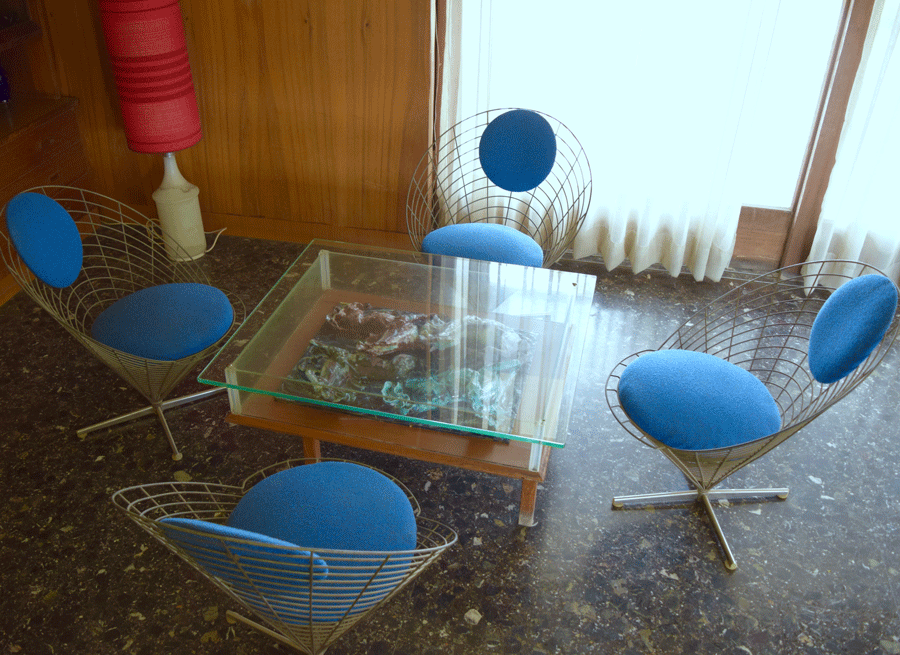 The corridors border a large open plan living area with sliding glass doors that lead into the lawn outside. A collection of art deco chairs surround a unique glass-topped coffee table which houses a ceramic horse's head relief.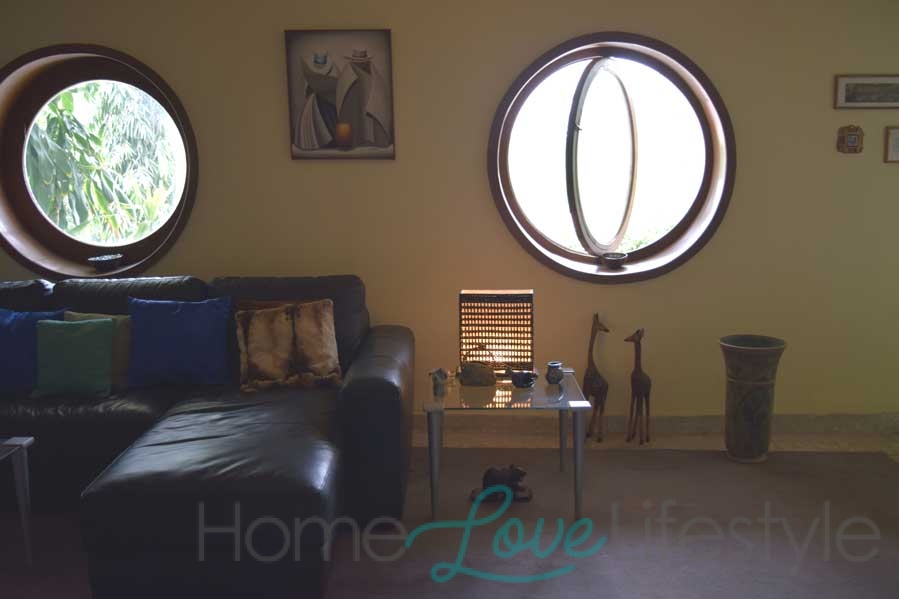 Round Windows
Another living space on the ground  floor is dominated by the circular windows which give the room a distinctive look. A comfortable leather sofa scattered with faux animal skin and teal cushions give the room a cosy vibe. The sixties vibe is echoed once again in the retro Danish design swivel chairs that are juxtaposed with the comfy sofa and give the room a stylish edge. A mix of contemporary and retro ceramic vases add another feature of interest.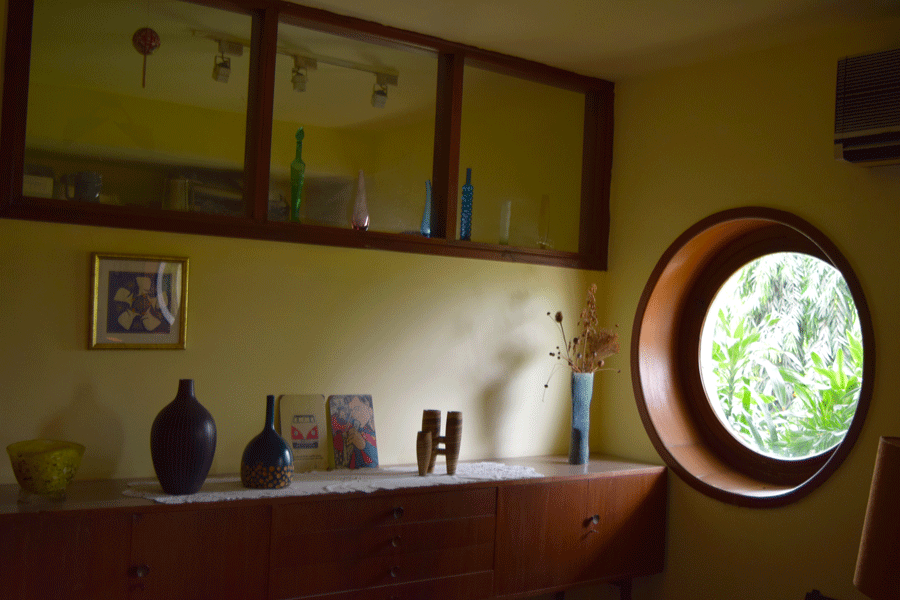 Balcony with a View
A broad balcony runs along the one side of the home and is a favourite spot of the family. "Since this house is situated on a height, this balcony offers quite a view of the city," says one of the residents. "And there is also a lovely breeze on most evenings so we tend to entertain here more often than anywhere else in the home." Colourful kilims, wrought iron furniture and a profusion of plants lends warmth and comfort to this space. "At night we put up fairy lights and lamps and it creates a lovely, mellow ambience."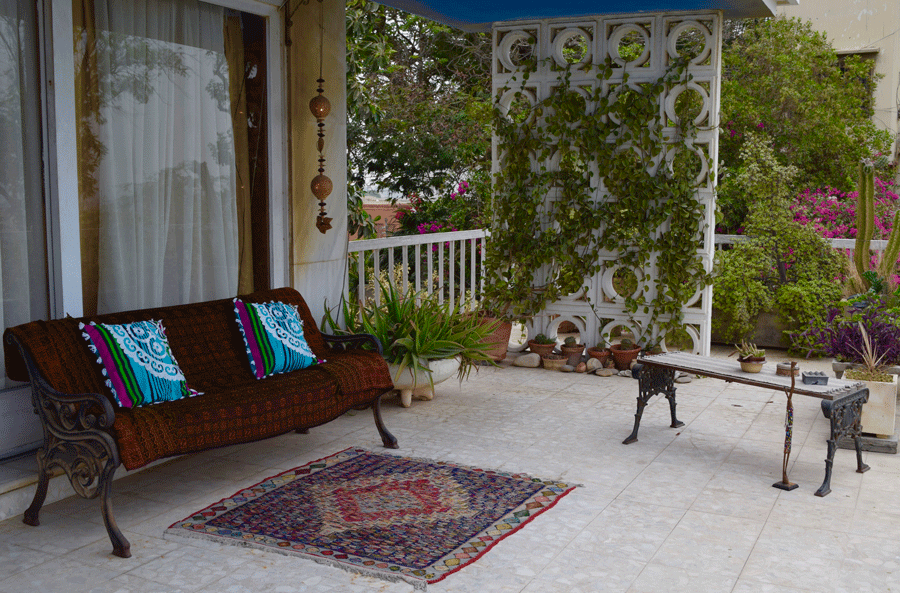 This lovely home and its design hark back to a nostalgic era when Karachi was a culturally vibrant city. Three generations have lived in this house and all of them continue to appreciate and enjoy the retro charm of their home.