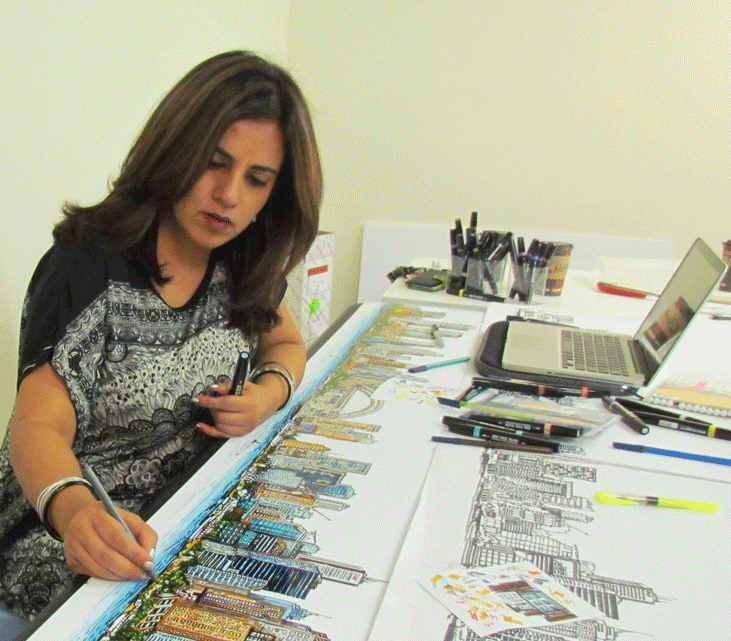 Farhee Chundrigar is a Toronto-based artist/interior designer whose finely developed aesthetic sense and artistry gives her a distinctive edge in the field of design.
A graduate in Communication Design from the National College of Arts in Pakistan, Farhee had the privilege of studying under the Late Lala Rukh, one of Pakistan's foremost artists,  who was instrumental in inspiring her and honing her drawing skills. Finally, from painting and design Farhee found herself moving towards interior design and is making a name for herself in this competitive field today. 
You are primarily an artist. How did you turn to interior design? 
My uncle owned Turkhan Interiors in Karachi and I often painted designs on furniture for him. Interiors always fascinated me but NCA had no Interior Design program when I was there.
I migrated to Canada in 2003 and took an advanced course in Mural Painting with an interior designer, Milan Yankovich. Soon after, he hired me to work for him while I did courses in Interior Design at Sheridan College.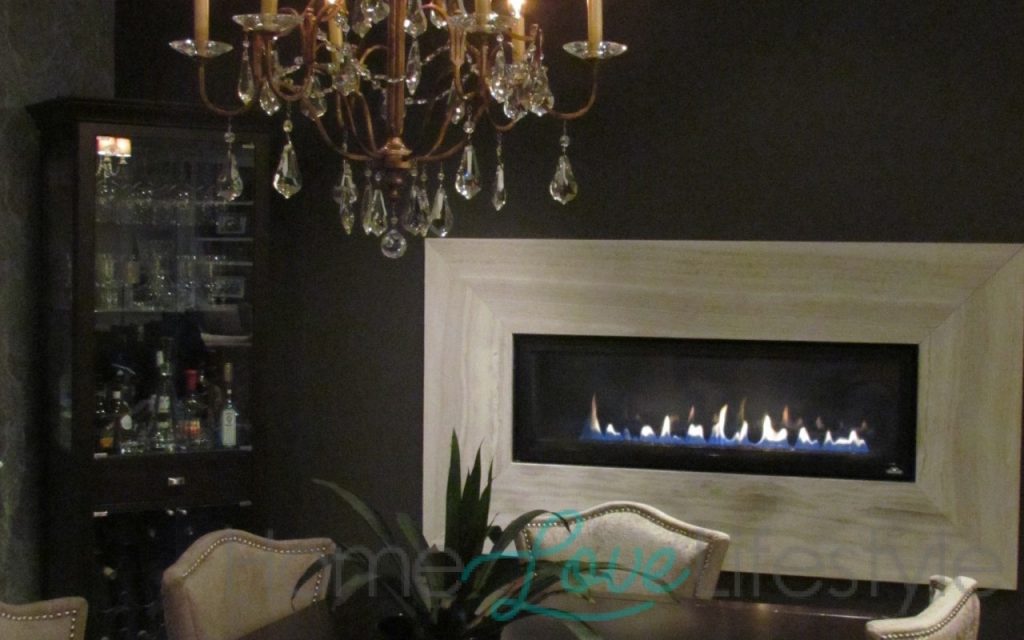 I moved on later to work with a drapery company and a Lighting Store (Watts Current Inc.), while freelancing as a Mural Artist. About six years ago, I started working as an independent Designer doing Interior Projects here in Canada.
I don't think, the artist in me, was ever was left behind. The thread of creativity runs through all my work and I believe I am half artist half designer: the bond can't be broken and only helps enhance my work.
Tell us something about your more interesting projects.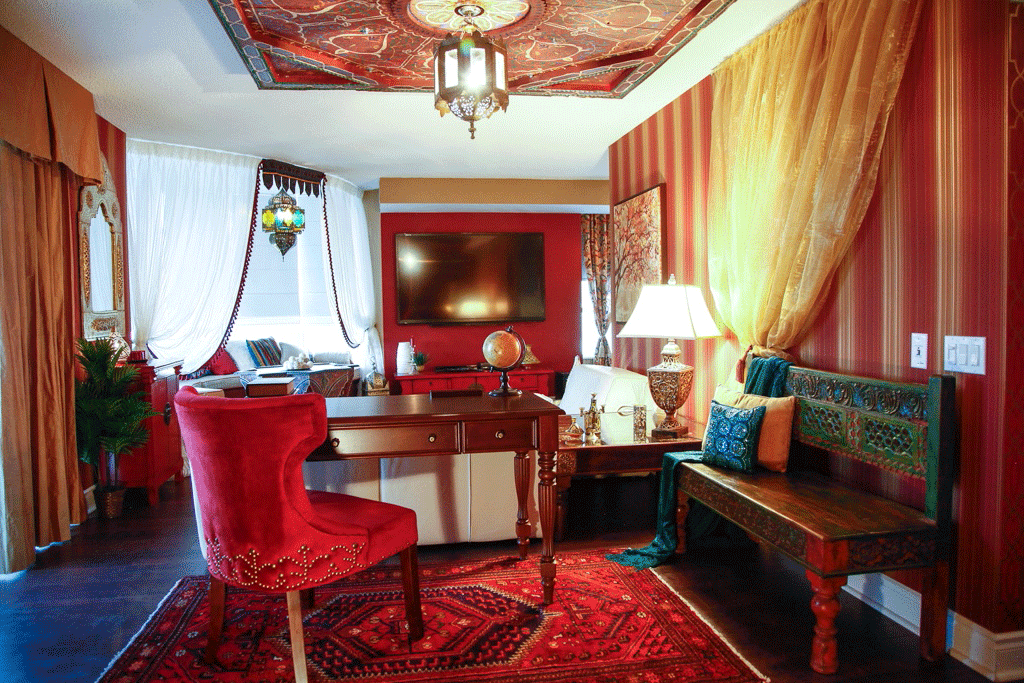 Two projects, vastly different in style, stand out. The first was a Moroccan themed condo. The client was from the US and a world traveler. He had to visit Toronto often for business and wanted a space in which he could  feel "transported ". He wanted me to use bold and bright colors. My experience with wallpapers and lighting came in handy. The challenge was to maintain the styling throughout the space.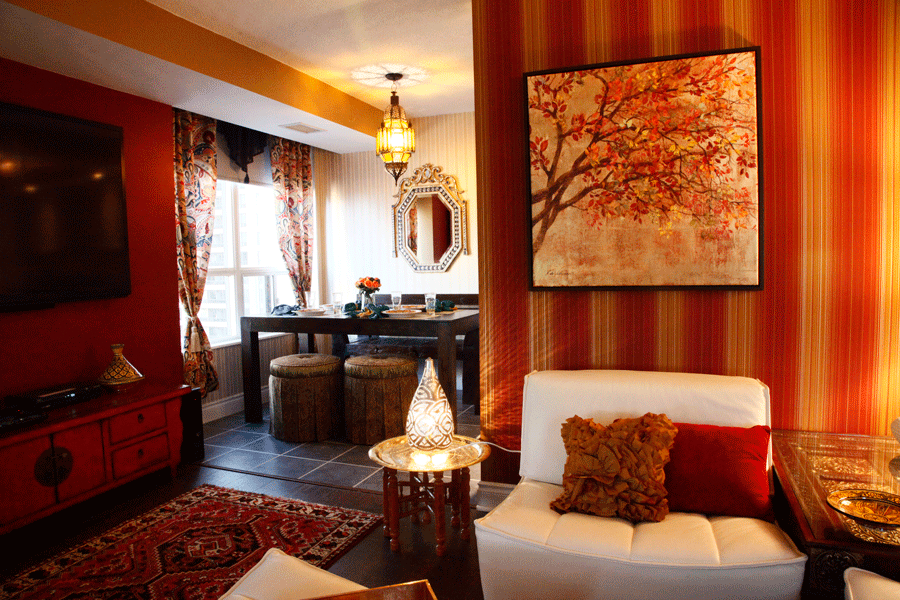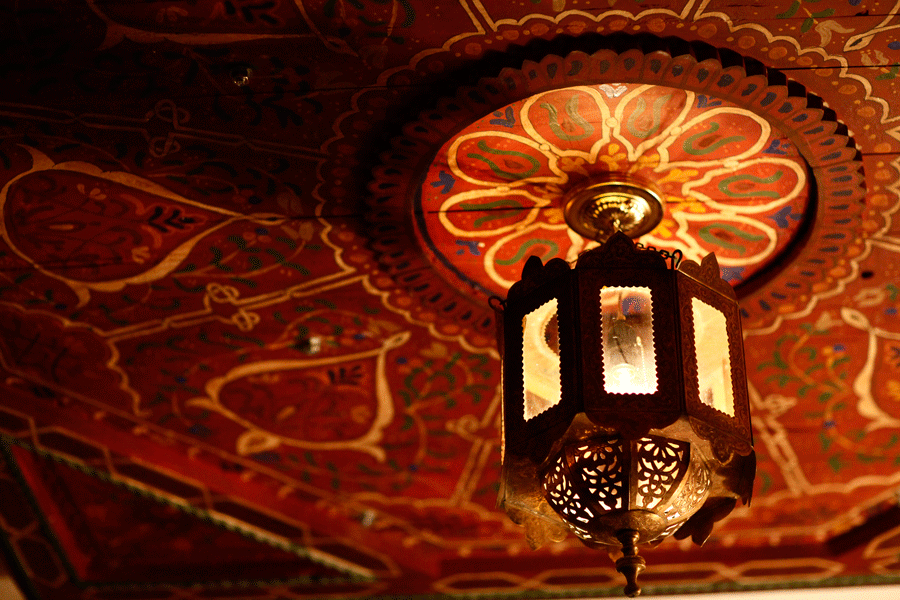 The detailing can be seen in the pictures, from replacing the knobs on kitchen cabinets to every little piece of décor, drapery and furniture. What the pictures don't show you is the experience of walking through the space at night with dimmed lighting and music, you cannot tell you are in Toronto, it feels like a Moroccan Riad !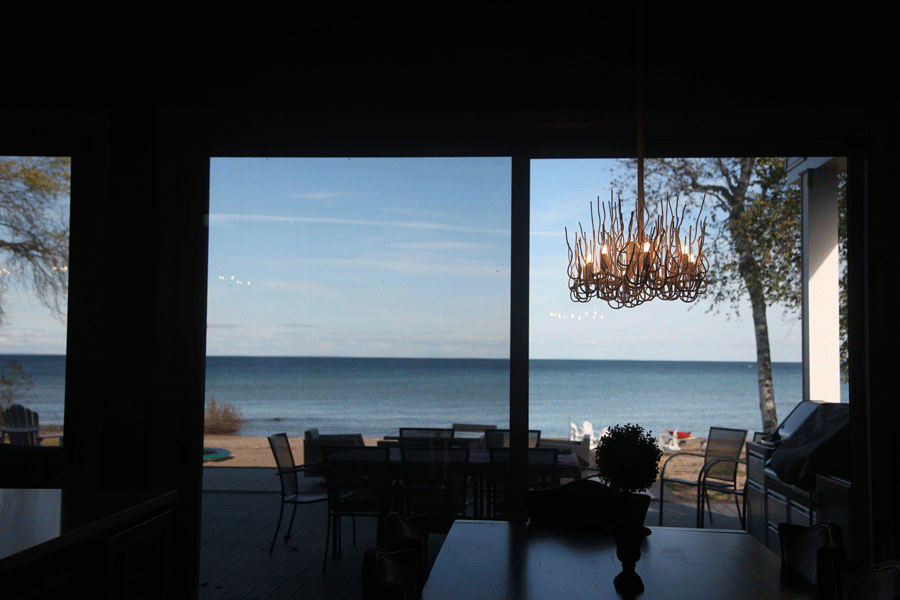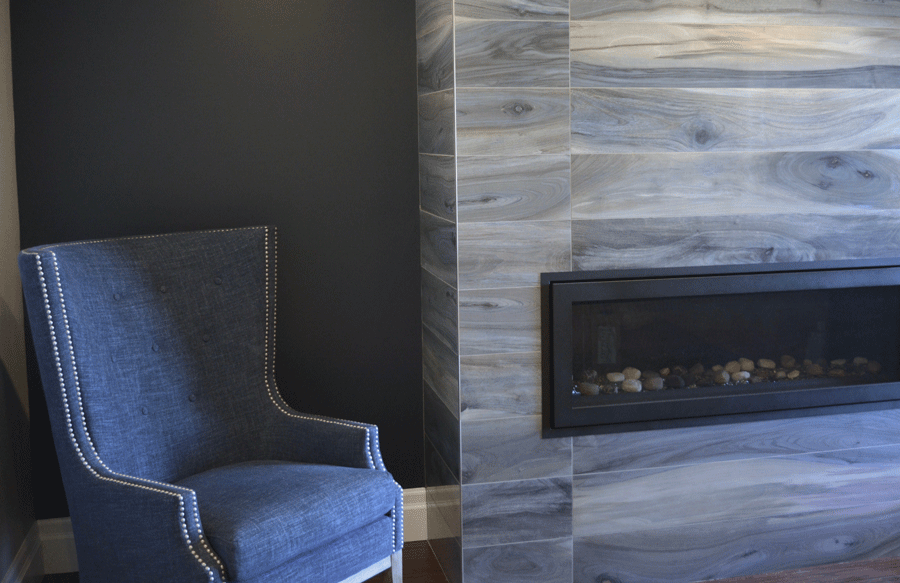 The second one was a Cottage in Blue Mountain, two hours north of Toronto, right by the water. The house was built in 1986 with a great foundation but the interior was like walking into a time warp.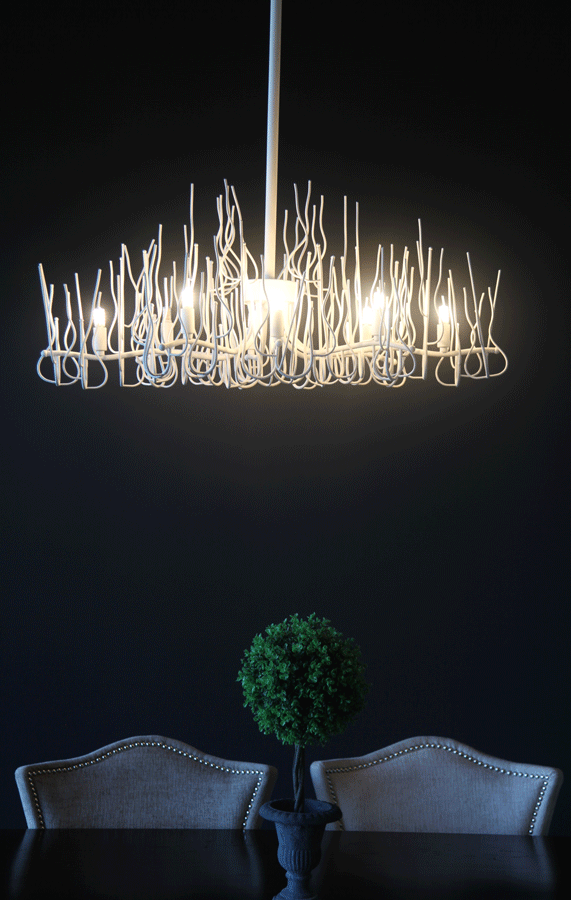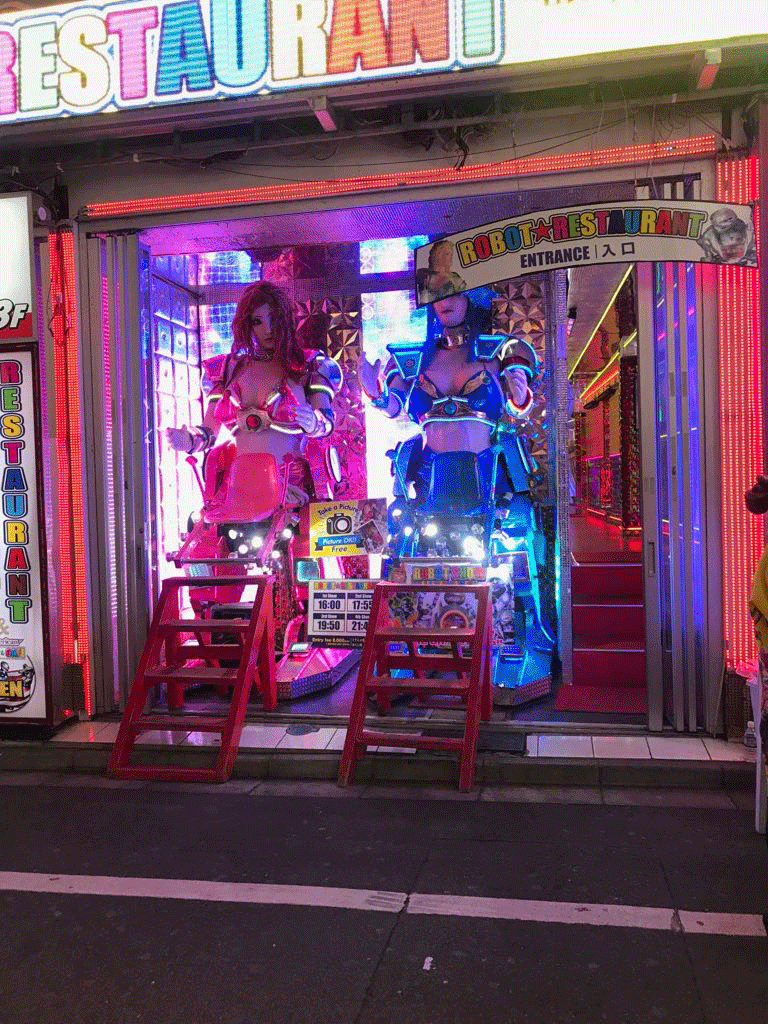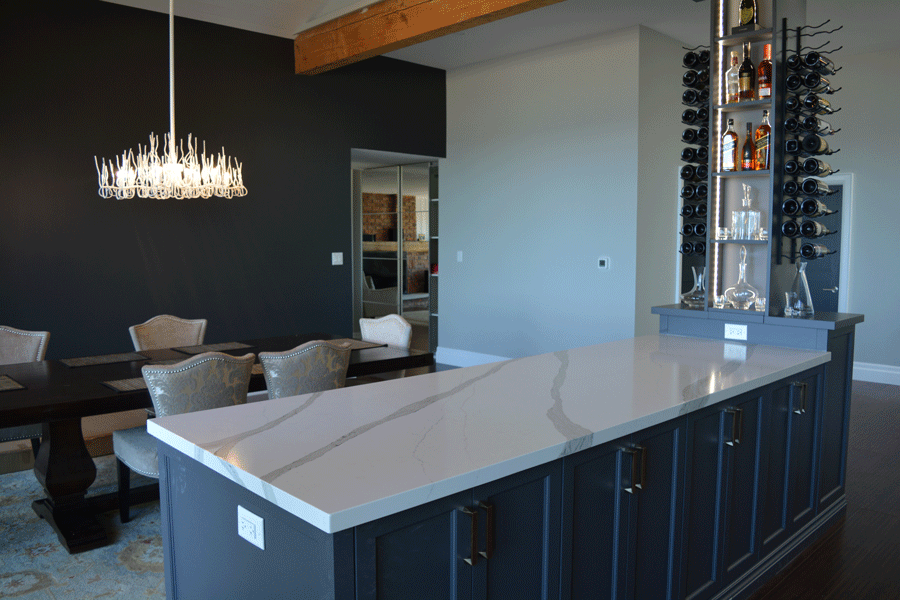 The clients wanted it to feel more like a house in the city rather than a typical cottage.  I chose a jet blue siding with white trims, so no matter what season, your first look always feels fresh and new. The look is hard to define, but it is all about clean lines using current trends, while maintaining the authenticity of the place by keeping the old wooden beams and brick fireplace walls.
Since you are an artist, you have a penchant for painting murals for your projects. Is this correct?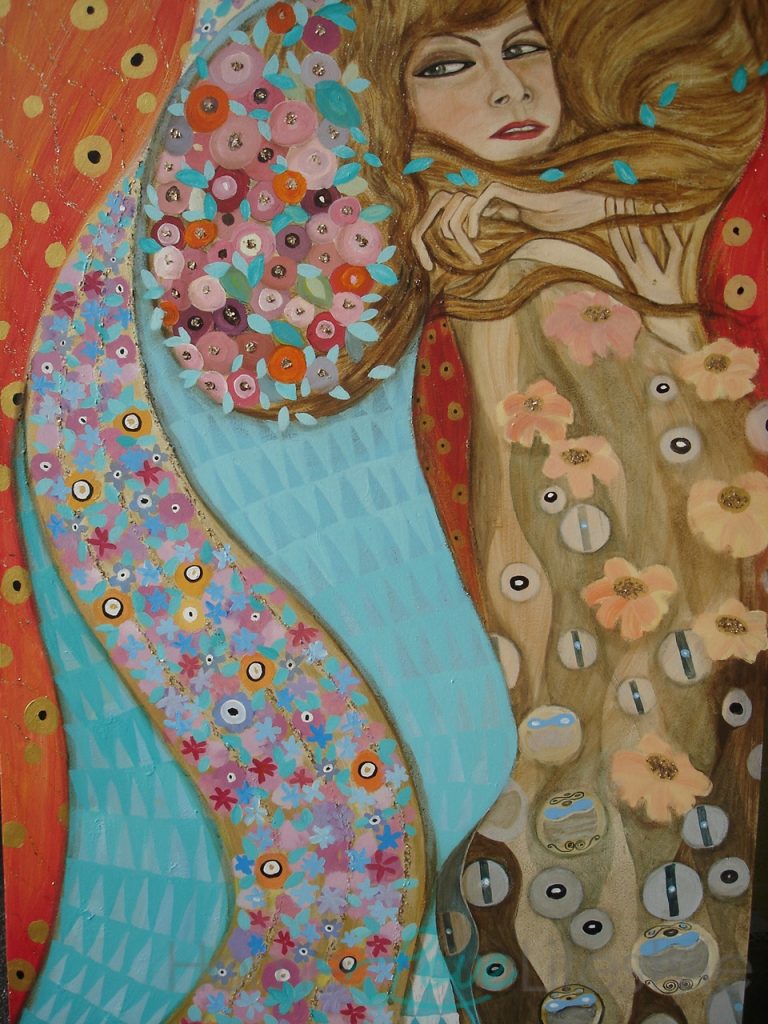 Murals are a favorite for me. I think one of my skills is being able to paint in a very large scale. I don't need a graph or projector, I use the brush like a pencil and the scale is in my eyes. It's a gift I am grateful for. I've done murals independent of interior projects, but I think what you mean is how my art has can become part of a project. An example is when I was designing a hair salon I had a wall with picture frames in the design and had asked the client to provide style pics. The day before opening they were still empty so I just sat and drew salon related images for them! It's the advantage of being an artist/designer.
What would you say is your forte as a designer?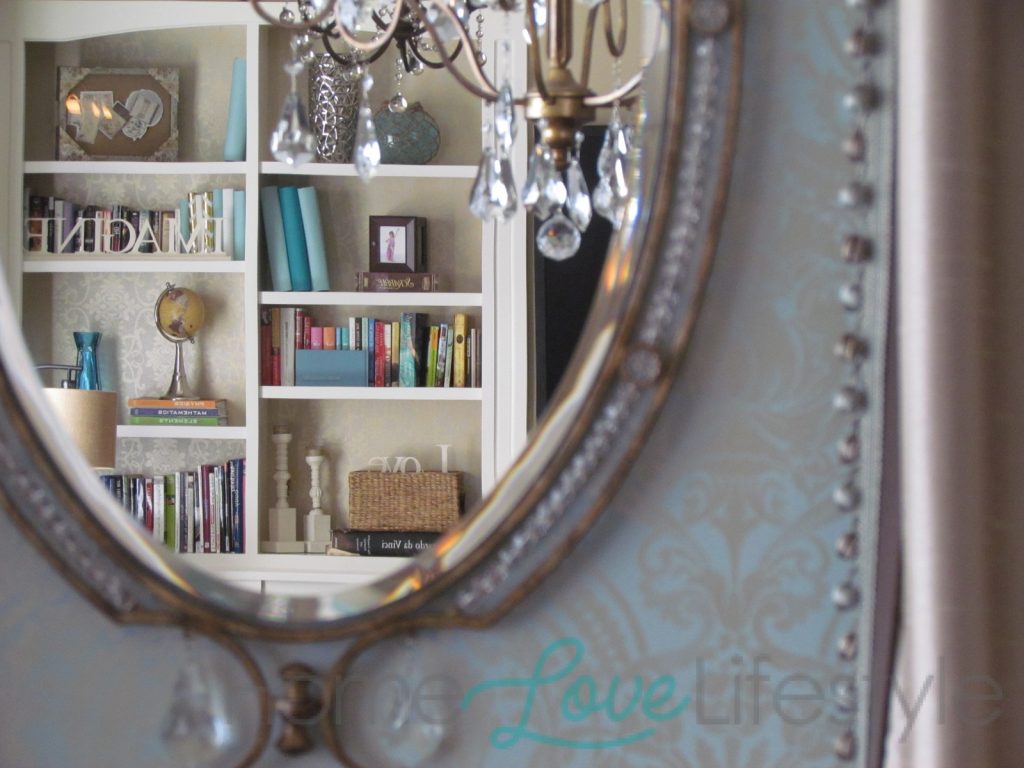 I feel like there are two things that set me apart. First,  I can actually lay a floor, install a light fixture, paint walls, wallpaper … anything related to building an interior space.  I know what is involved in executing a design.
My second strength comes from years of experience, and also from having had to live frugally here as an immigrant for years: i.e I know how to create an expensive look without breaking the budget. Good design is about good decisions – knowing where to spend the money and where to save.
Toronto is a cultural melting pot. Does that allow you to be more creative or make your clients more open to ideas?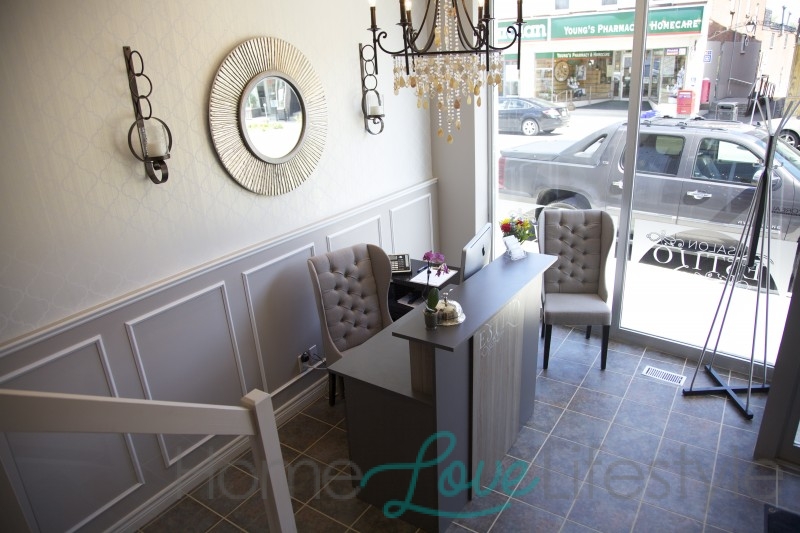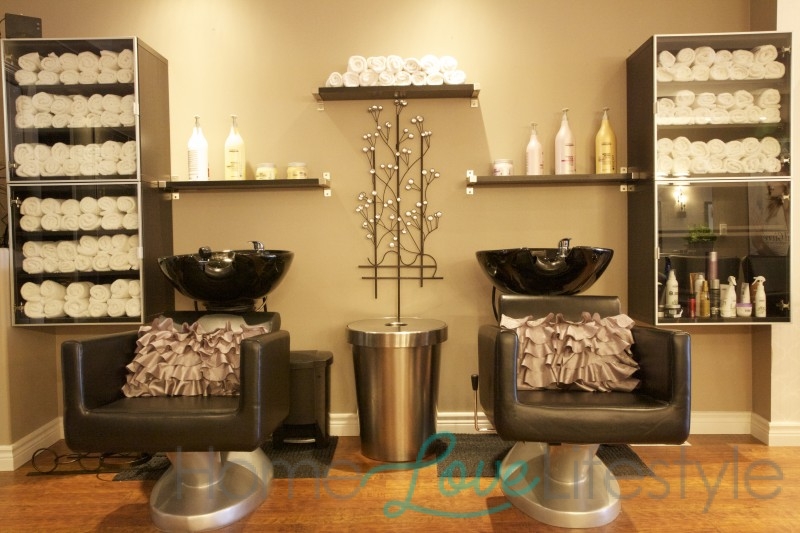 I think it's your luck to find a client who is open to your ideas!
The reality is, people are pretty much the same all over the world. It takes a while to reach a point with any client where they trust you enough to be open to ideas and willing to spend. You have to work at it. It takes years of building up your reputation and the idea is that your work will speak for itself to convince people.
I've been working here for almost fifteen years now. And feel lucky to have had several return clients.
The great part of living in Toronto is the exposure. I keep up with all the design shows like IDS and you get a chance to see and experience great design.
Do you have a signature style as a designer or does your work reflect the client's tastes?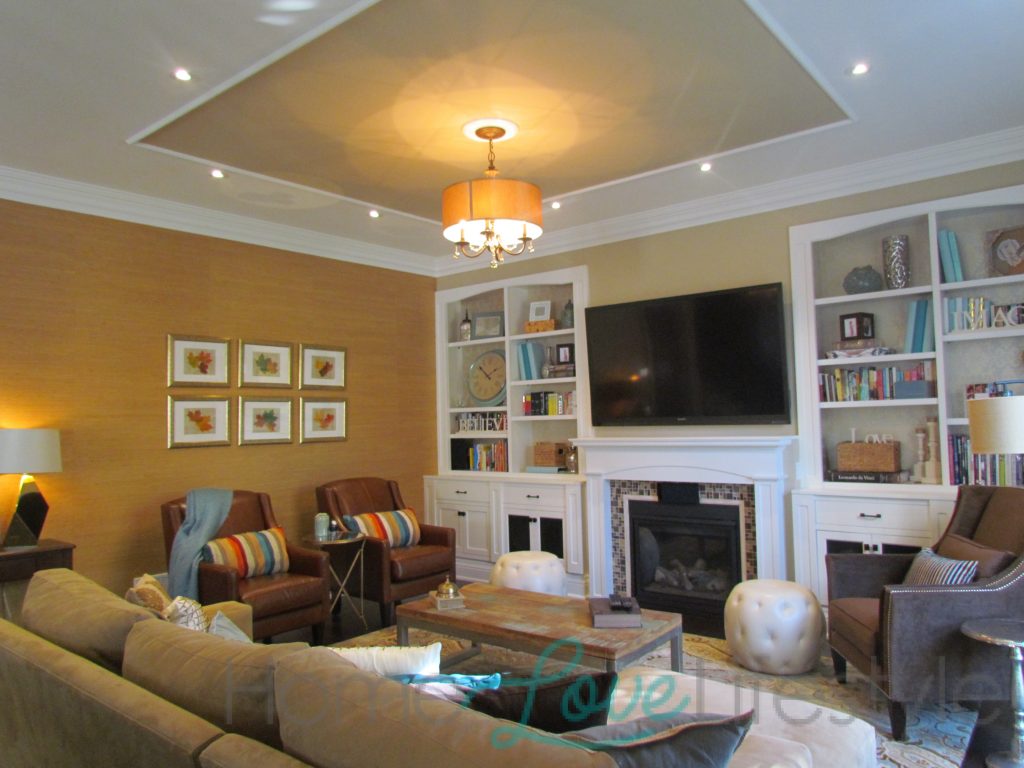 I think as a designer your real forte is being able to understand your clients needs and tastes and add your own sensibility to it.
Do you visit Pakistan? Would you take on projects there? 
I will be visiting Pakistan more often now. And it would be great to work there too. There is so much happening there and people have great ideas for their spaces. Recently I did a Truck Art Mural for a Pakistani Restaurant (Karahi Boys) here in Canada. For me turning someone's vision into reality is an exciting challenge.
You can find more of Farhee's work on her website at  www.farhee.com and Instagram @farheec