In a bustling area of DHA Karachi, sits the elegantly revamped Hina Arif Hair & Beauty Salon. Hina Arif is a well-known name in the Hair & Beauty world and has been sharing her expertise with fans for over 20 years. The new salon is the work of the talented team of designers, Naeema Kapadia and Bilal Yousuf, who put a unique spin to the interior.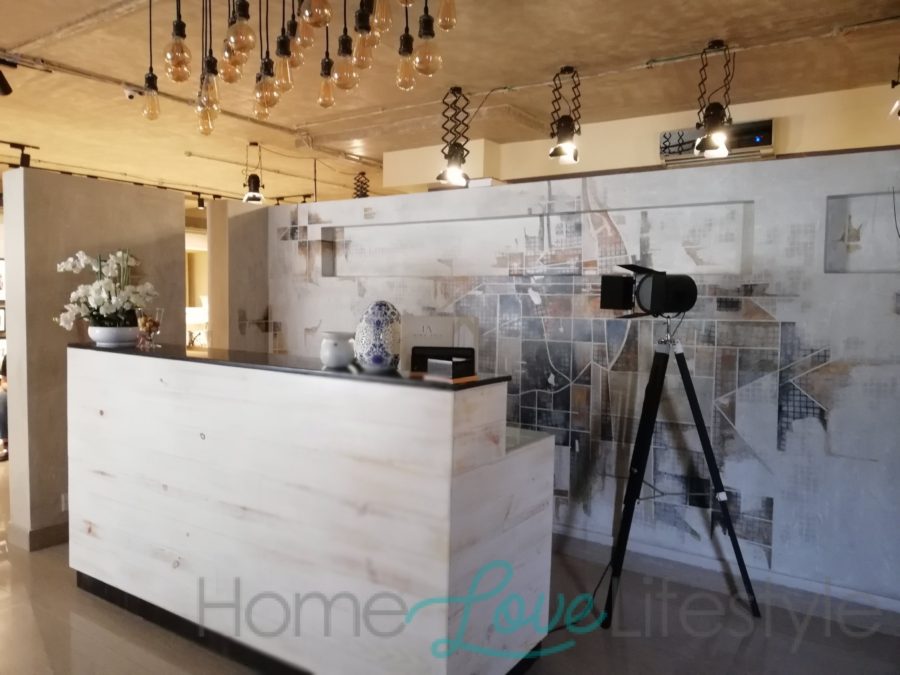 Interior Designer Naeema revealed that the client's brief was clear : the space should be uncluttered, minimalistic and in a neutral palette (like Hina's signature makeup). To achieve this, Naeema, ably assisted by Bilal, created a master-plan that involved working with subdued colors and elegant accents.
Design Focus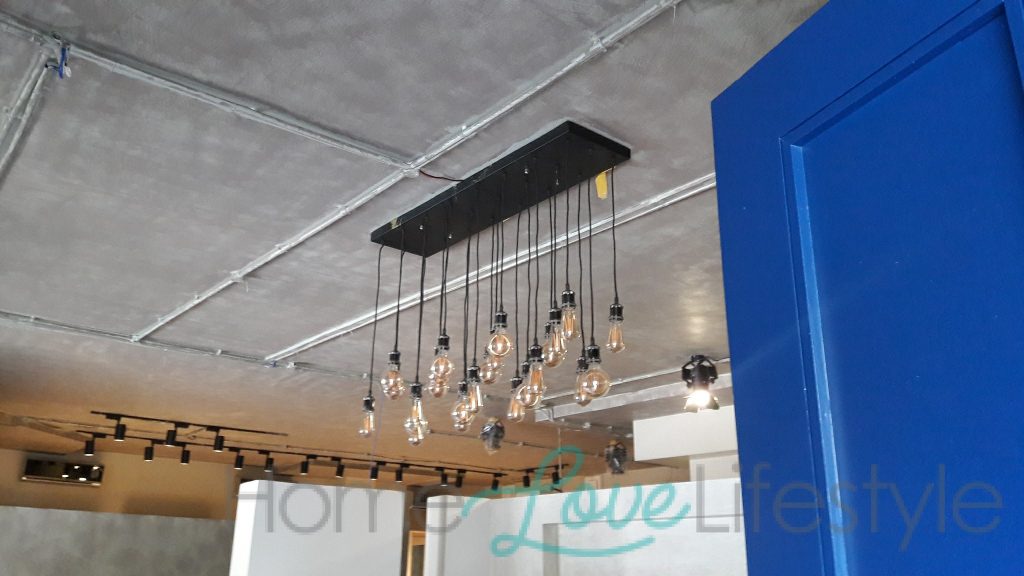 One of the focal features is a dramatic chandelier that welcomes you in the entrance to the salon. The trendy Edison bulbs of the chandelier give the space a retro feel.
The salon is divided into a ground floor and basement and each floor has its distinct identity. The achievement wall forms a backdrop to two Barcelona chairs in the foyer.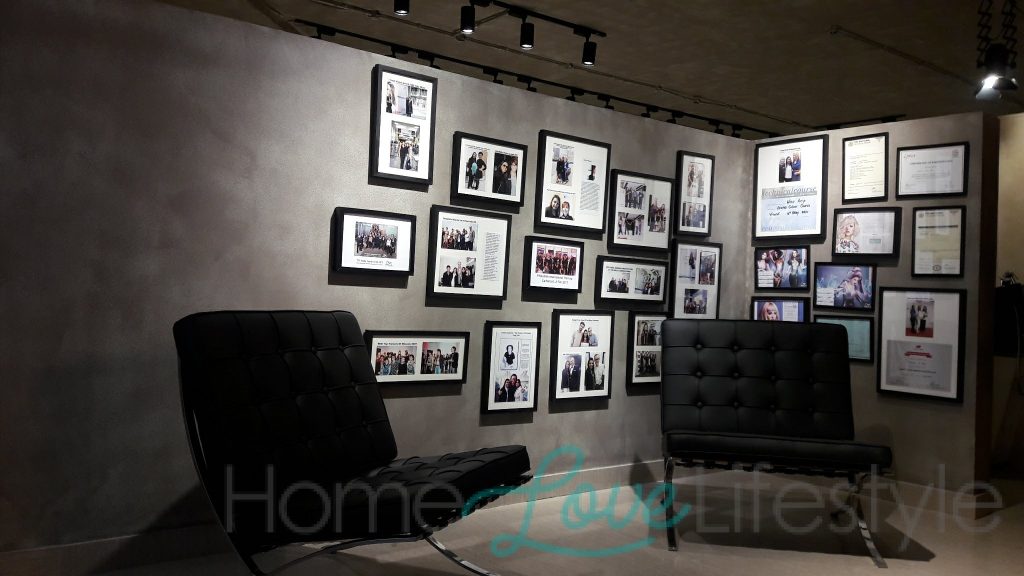 A chevron wall created on the staircase with paint effects also complements both floors. A mural especially hand painted in abstract forms decorates the main reception. The hair and make-up stations area is clear and clutter free, with ample space for storage. In fact paint effects on the walls and ceiling really help redefine the salon space.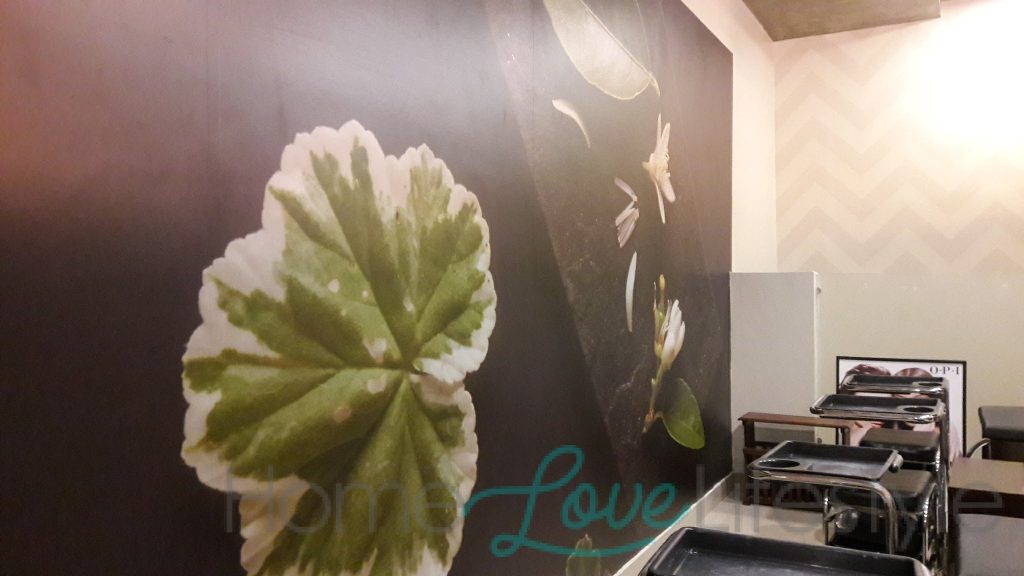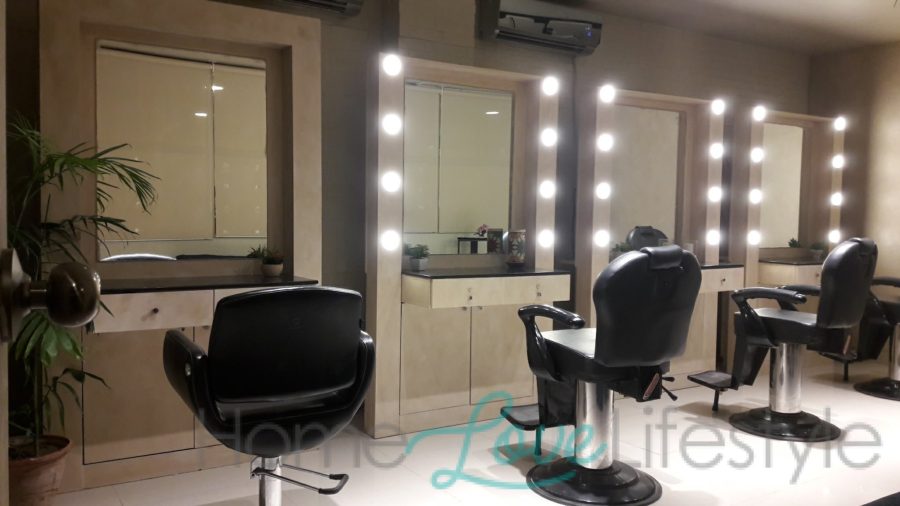 There is only one color that pops against the neutral color scheme and that is a bright blue chosen for the front door and one signature sofa. The signature blue doors and external windows really help to make the salon a landmark in a sea of brown and tan doors in the neighborhood.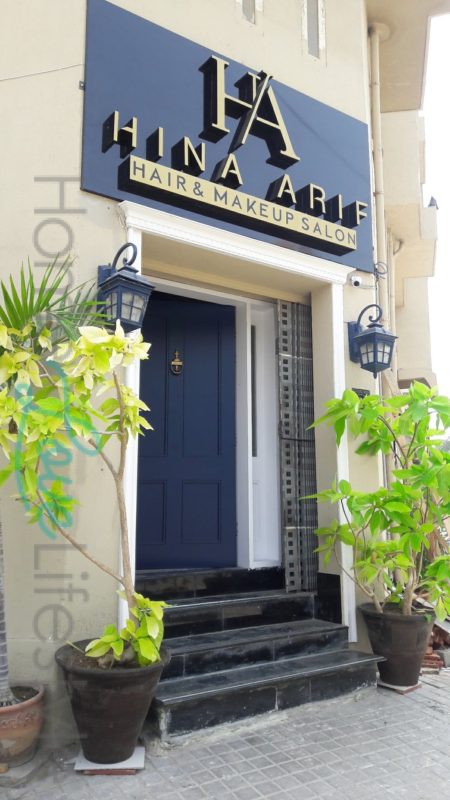 A Spa Feel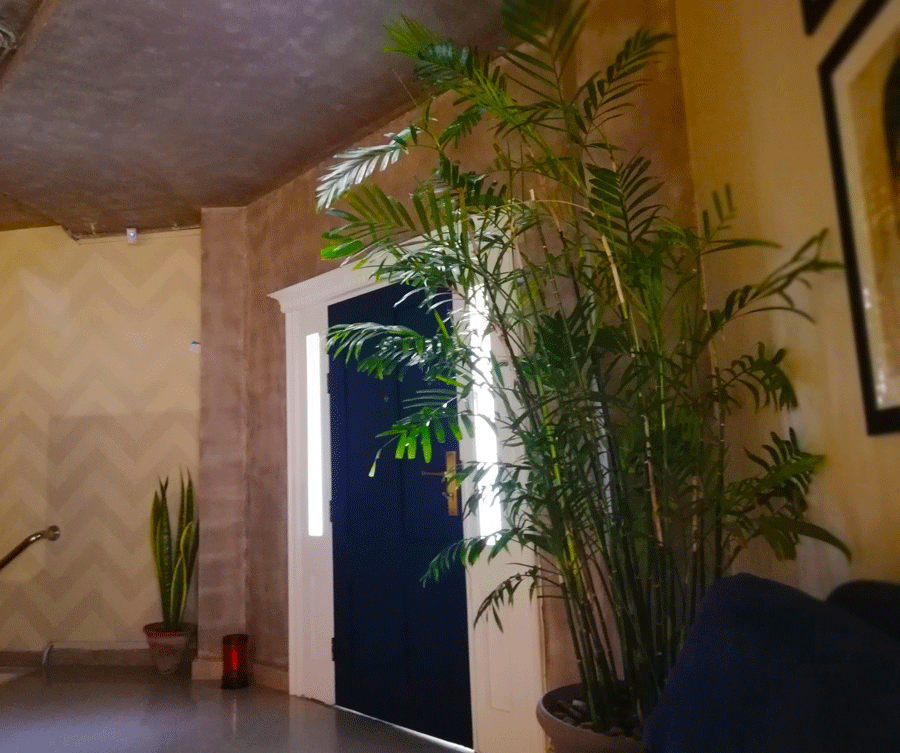 In addition the interior designer suggested the use of Spider Plant and palms. These help purify the air and assist in minimising the effects of daily chemical usage in the salon. This suggestion was incorporated by Hina, who also added elegant touches of her own to the space, such as monogrammed towels and accessories to create a spa feel.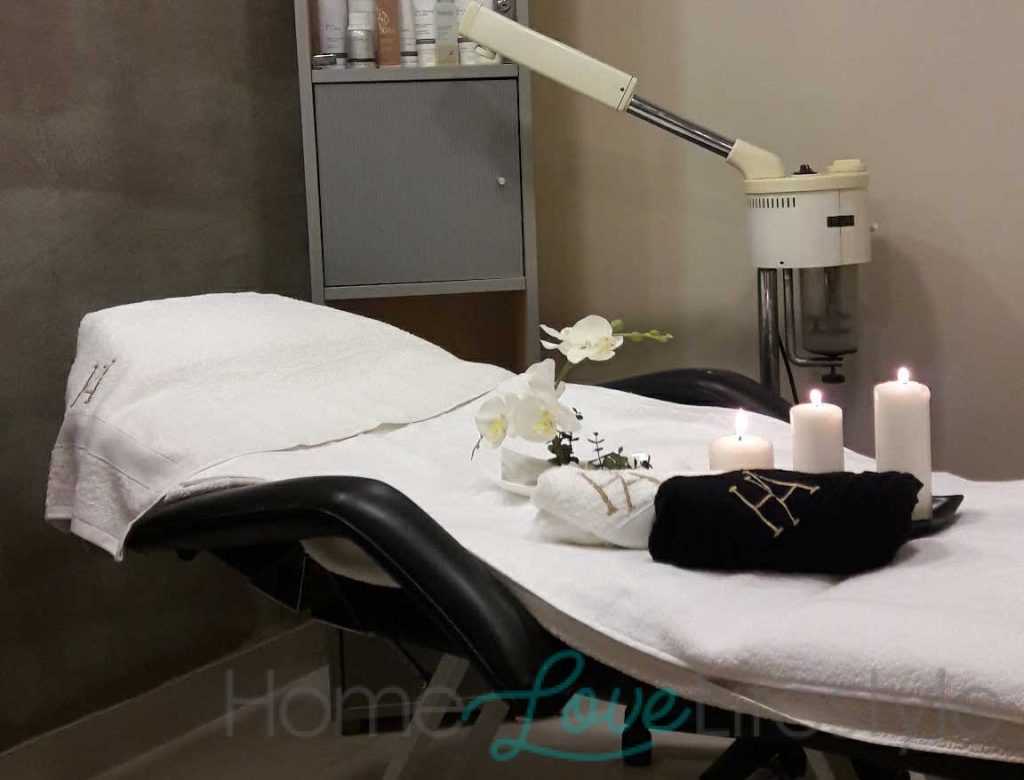 "The finished look of my salon is even better than I expected!" says Hina. "In my opinion it is extremely important to keep the practical concerns in mind as only style alone won't serve the purpose. Me as well as my clients feel happy being in an environment which is aesthetically pleasing…yet practical and trendy!"
This is one salon that pleases both the eyes and soothes the soul with its chic yet simple aesthetic. Visit Hina Arif Salon & Spa to enjoy  professional services in a soothing environment.