In a colourful and vibrant Karachi apartment, live the charming Tazeen Raza and her lovely daughter and son in law. Tazeen is the owner of the well-known Mirror's by Tazeen Salon & Spa that has catered to the beauty needs of countless residents of the city.
On entering her recently renovated apartment one is struck by the light and airy feel of the place.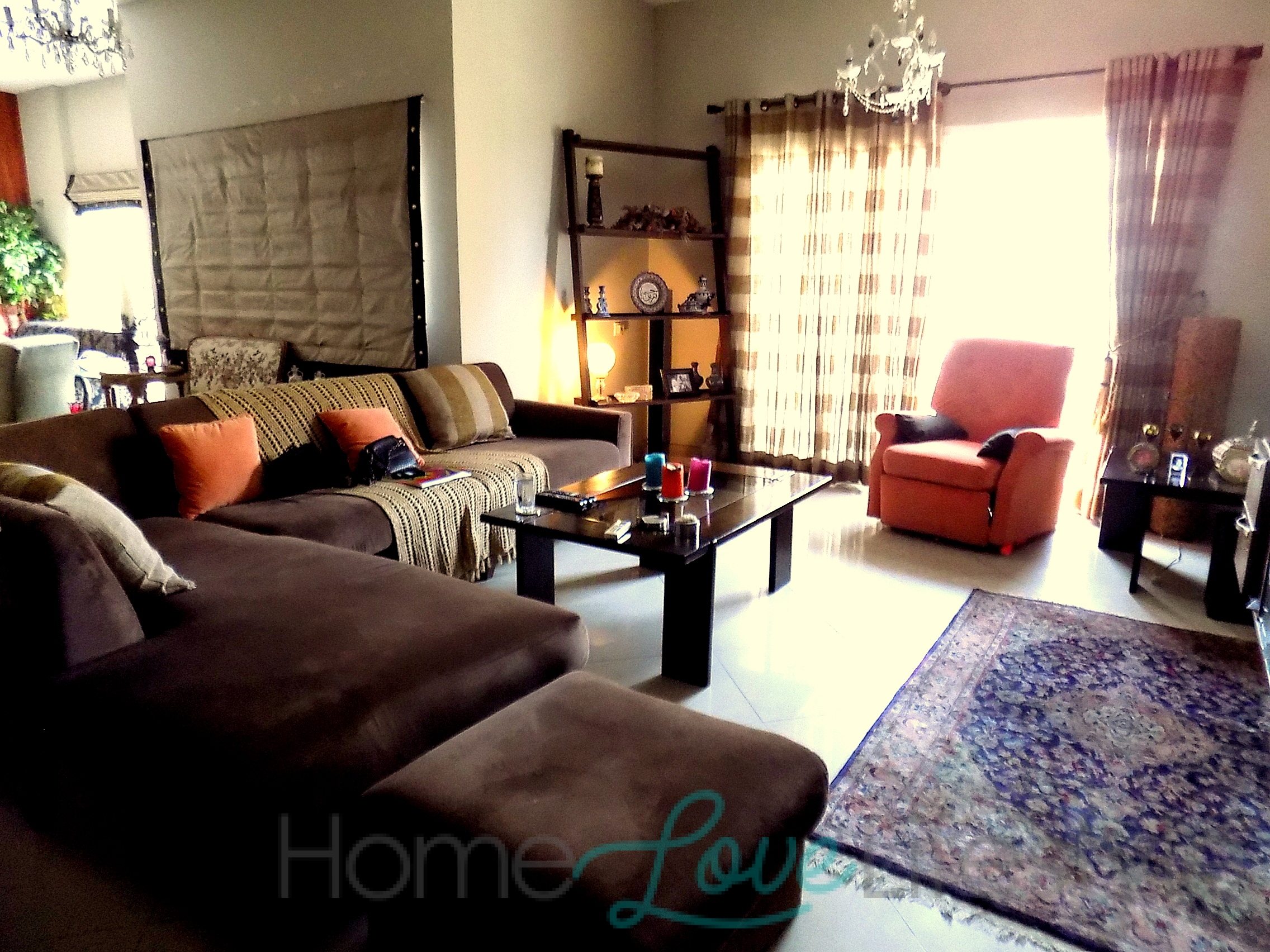 Describe your home and sense of style?
When we bought the apartment it was a conventional 4 bedroom place. We converted it into 3 bedrooms and turned the 4th one into a walk-in closet for my daughter. Then all the bathrooms and the kitchen were redone and the doors widened. I designed all the spaces myself but a contractor executed the plan for me.
My style can be best described as free-flowing, the central rooms all flow one into the other. The foyer creates a little privacy for the living area which is nice when people enter or exit the apartment though.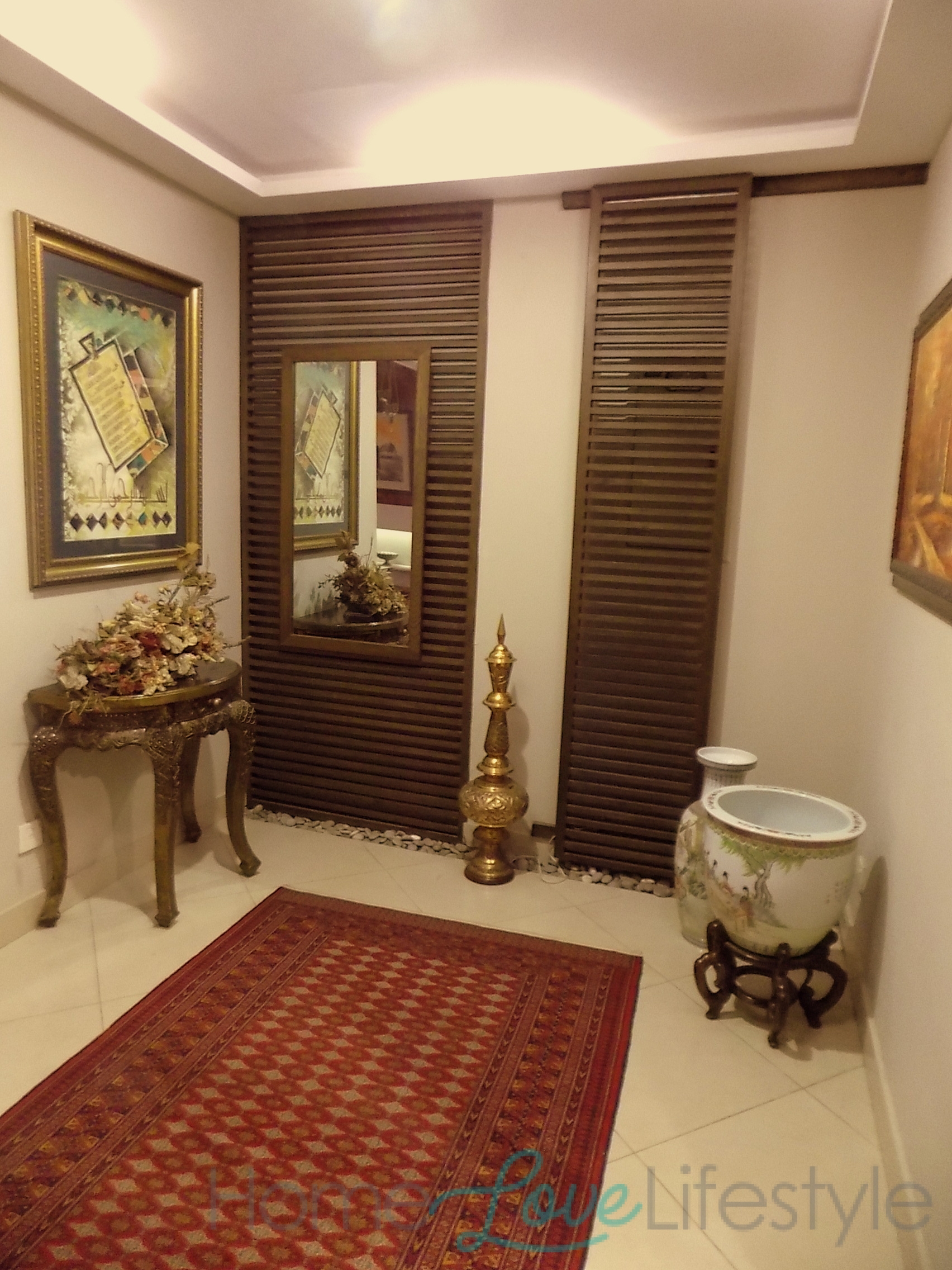 How does the space complement your lifestyle?
I wanted it to be comfortable and also easily accessed since I am wheel-chair bound. Now I can get to all parts of my home easily because of the open plan and the lifts make going up and down no hassle.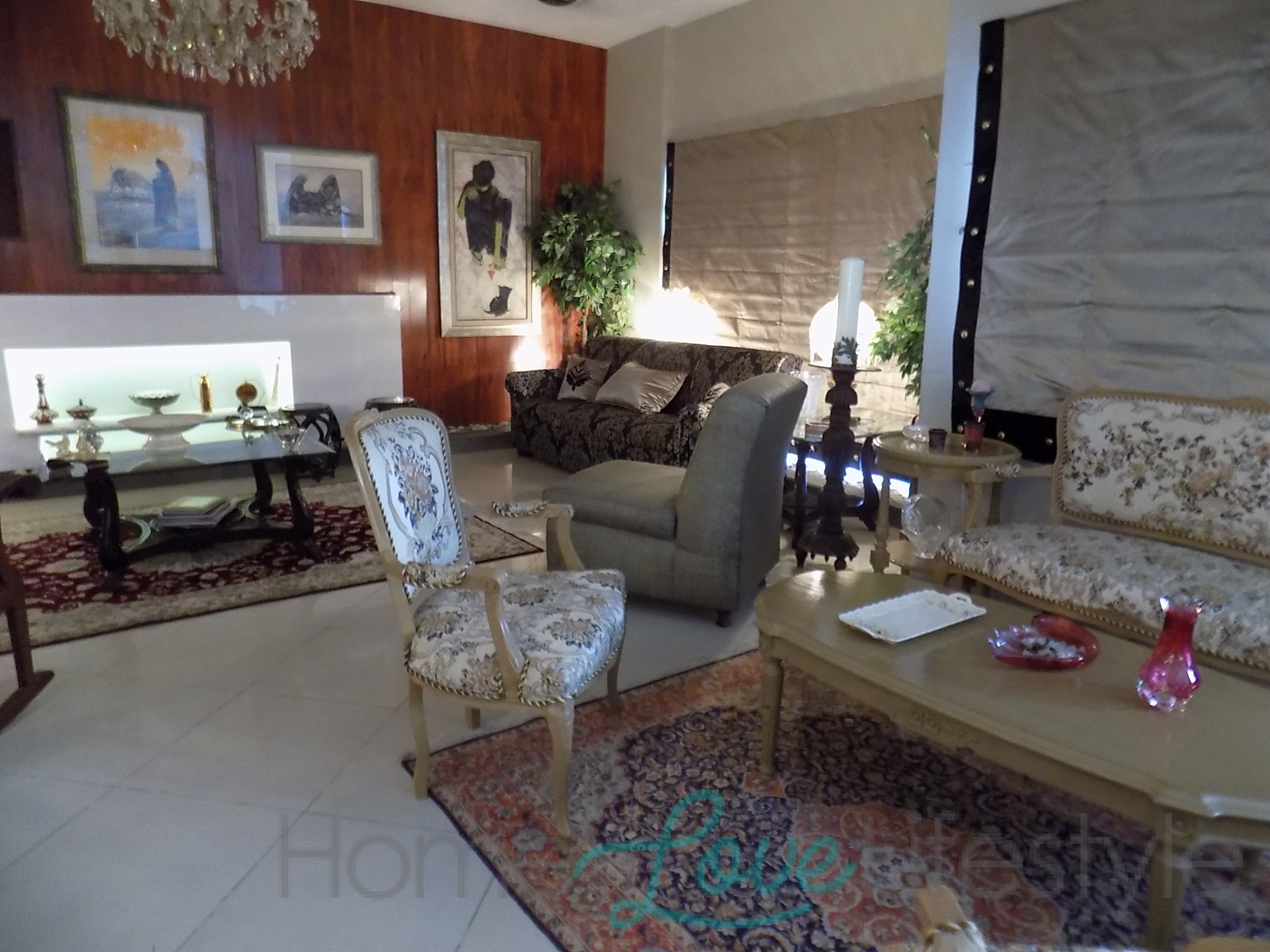 My beauty salon is also wheel-chair accessible, with ramps at the entrance and other facilities. The girls there are trained in working with the disabled, which is very important to me and my daughter, Hima who also works with me.
Any favourite pieces in your home and stories attached to them?
I have a lot of Chinese pieces, because we used to live in Hong Kong, such as cabinets and screens. Then we moved to Miami and finally Abu Dhabi. I picked up pieces from everywhere, wherever I went I bought one for myself and one for my parents. They also travelled a lot, so I have many Russian artworks and ceramics as well.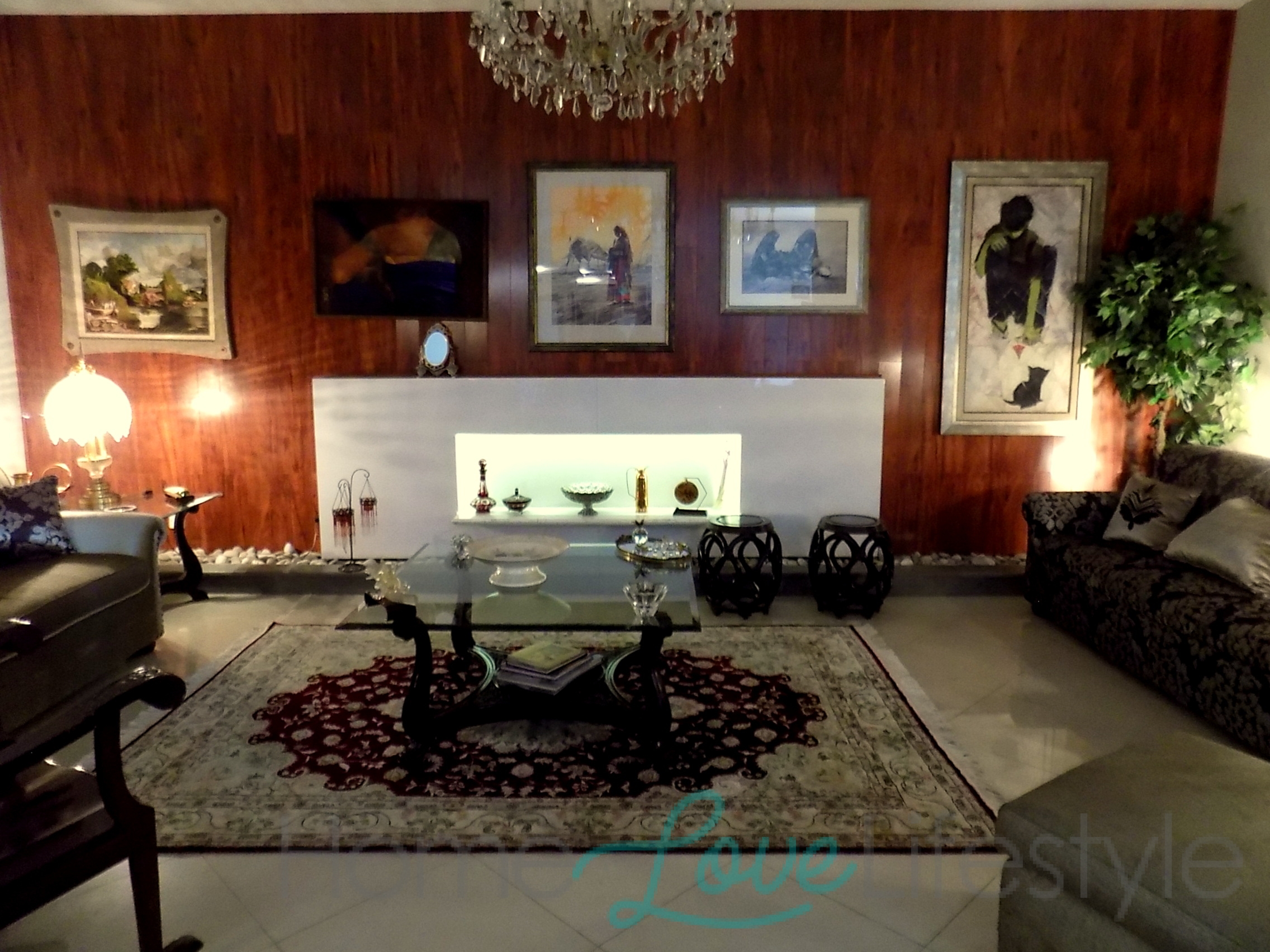 There is a barrel table that is more than 50 years old and also paintings that I inherited are even older. When we shifted from a house to an apartment we hardly bought any new things. Just re-upholstered the sofas and rearranged all the things we already had.
What is your favorite part of the apartment?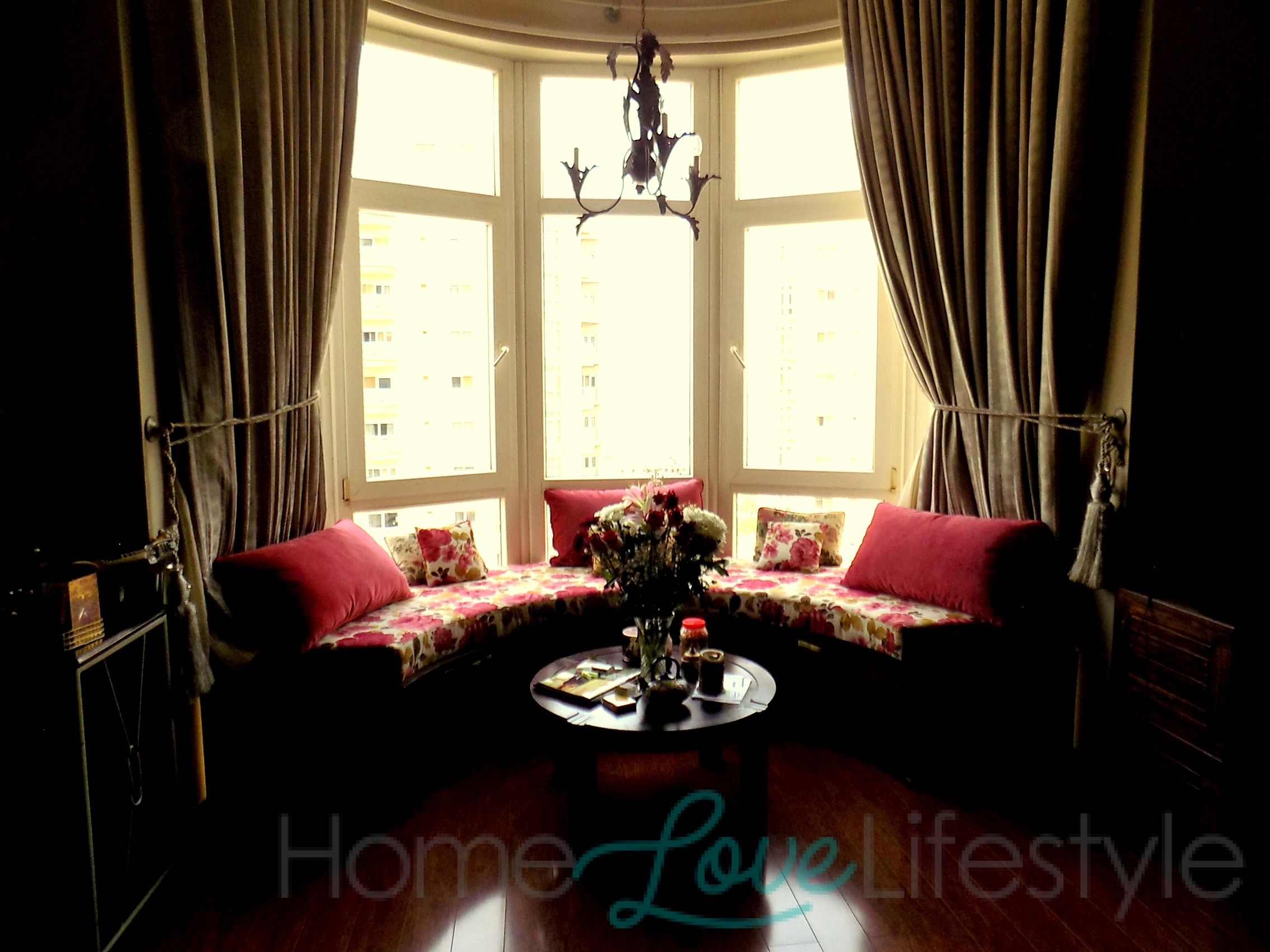 Definitely my own bedroom, it's full of light and I had a window seat made especially so I could enjoy the great view from high above. My previous house had a window seat too, so I made sure we had one here as well. Window seats are my thing!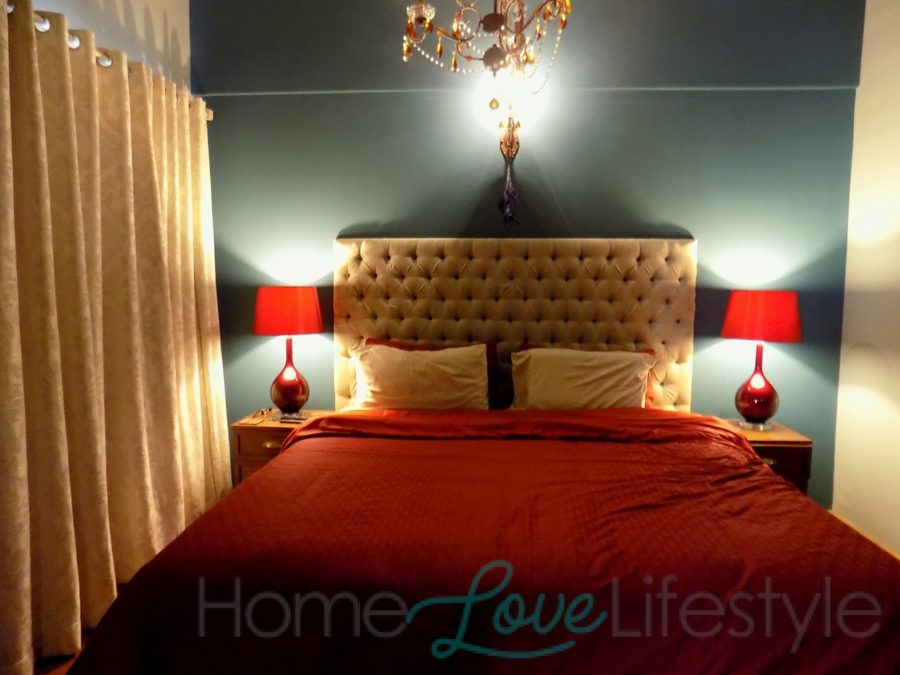 My daughter and son in law have a suite within the apartment which she has done up in a funky and colorful way.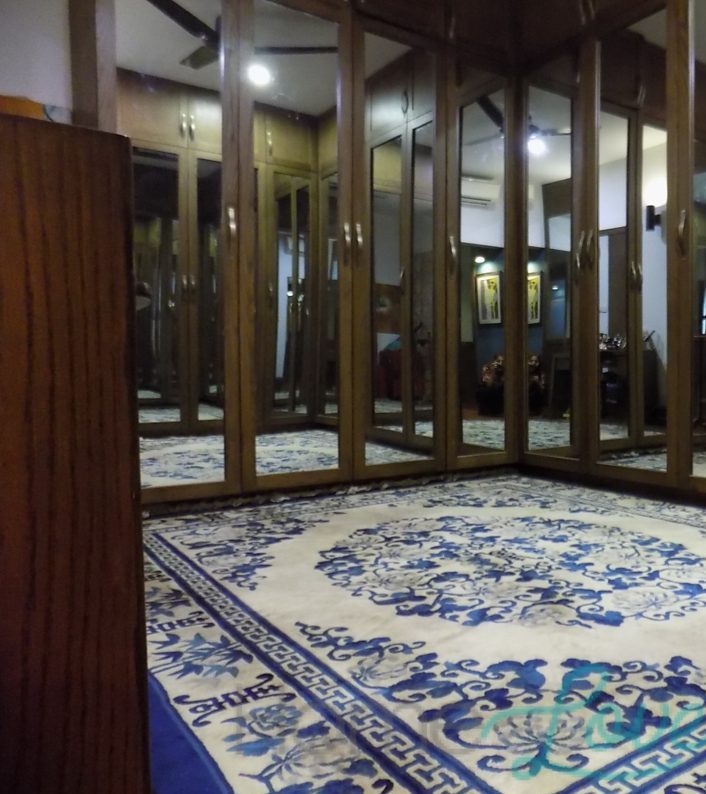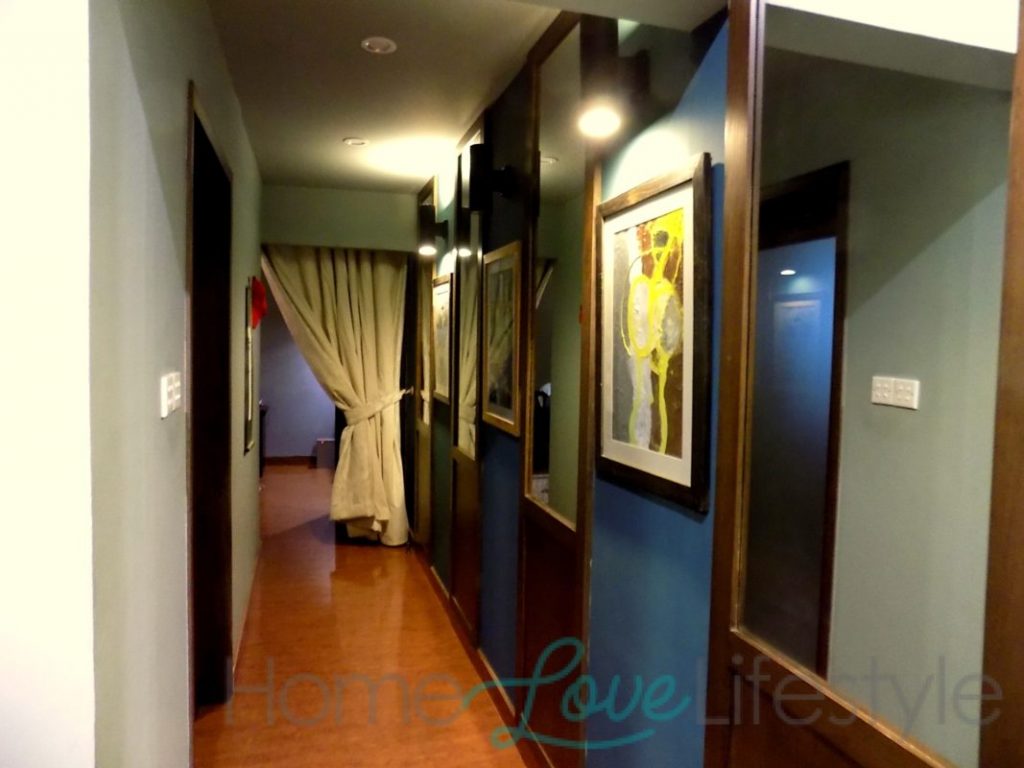 My own style she describes as more floral and British inspired but I also get my sense of color from my time in Miami.
Do you entertain often?
We do entertain, but always in a very casual way. We can just move the furniture to the side and get a large open space in the middle. We used it if for events when my daughter was getting married recently.  I did miss my former house then, because of the garden.
On the whole though I love the convenience of being in an apartment; now that we have changed it to our own specifications!