A visit to the home of Rasikh Ismail Khan revealed a cozy, art-filled retreat! Rasikh a well-known hospitality professional and owner of the wonderful Koel Cafe, took out an afternoon to show us around his bachelor home and share his love of art.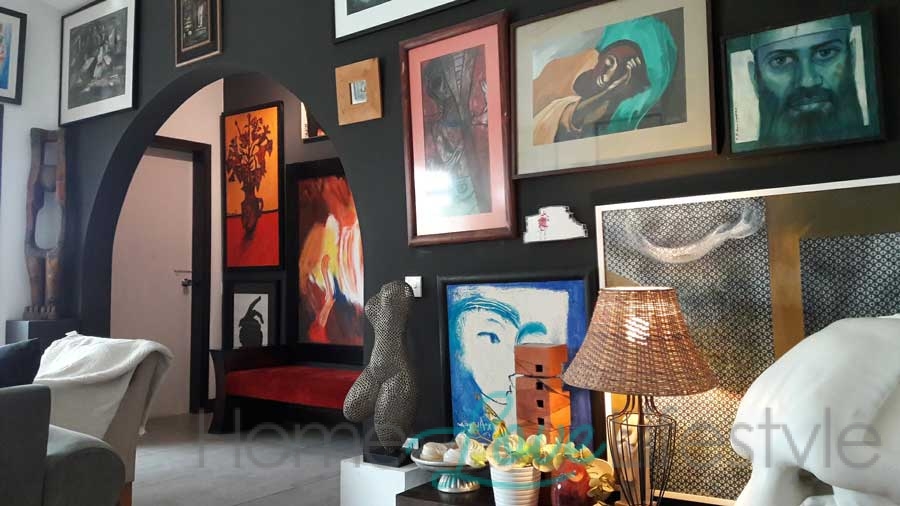 Did you design this space yourself?
Well the house itself is the family home where I grew up and lived with my parents until I got my own place. Then after Abu passed away I moved back in to be close to my mother. I set up my space to create an independent apartment; with a separate door, living room, bedroom and stairs that give access from the terrace. I designed and decorated it myself too.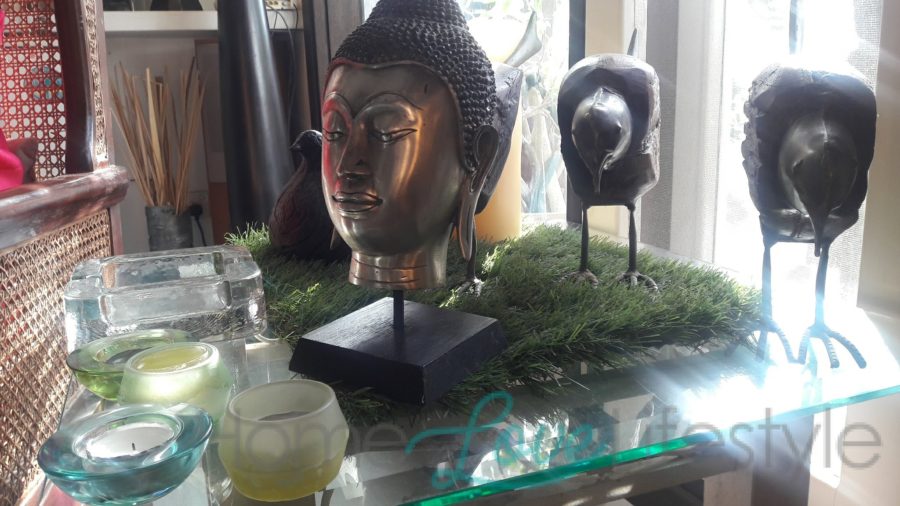 What were your design inspirations?
I've always been surrounded by art and literature, especially from the maternal side of the family. I am Anwar Maqsood and Zahra Nigah's nephew, so grew up with artists and literati. Then when I went into the hospitality field I travelled extensively and was inspired by everything I saw on my travels.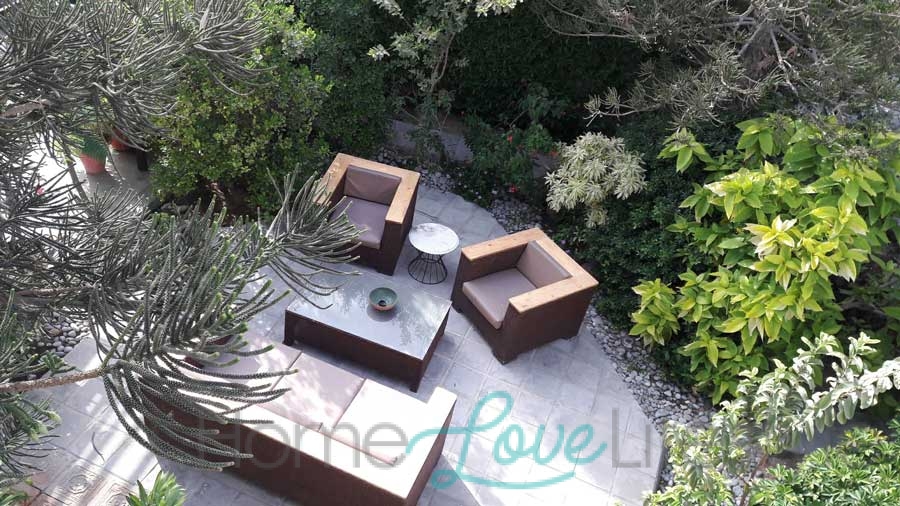 How does your home complement your lifestyle?
I like to live in the moment and my home reflects the mood I am in at this point. I try to capture this with vibrant art, each and every piece I own has a story and is dear to me for some reason. Growing up with an air force background we moved a lot, but in each place we created a comfy, homey feeling.
I think this nomadic instinct is now part of me; I like to fill my home with things and people and want it to be welcoming. Nothing is too precious, if something breaks, it is ok!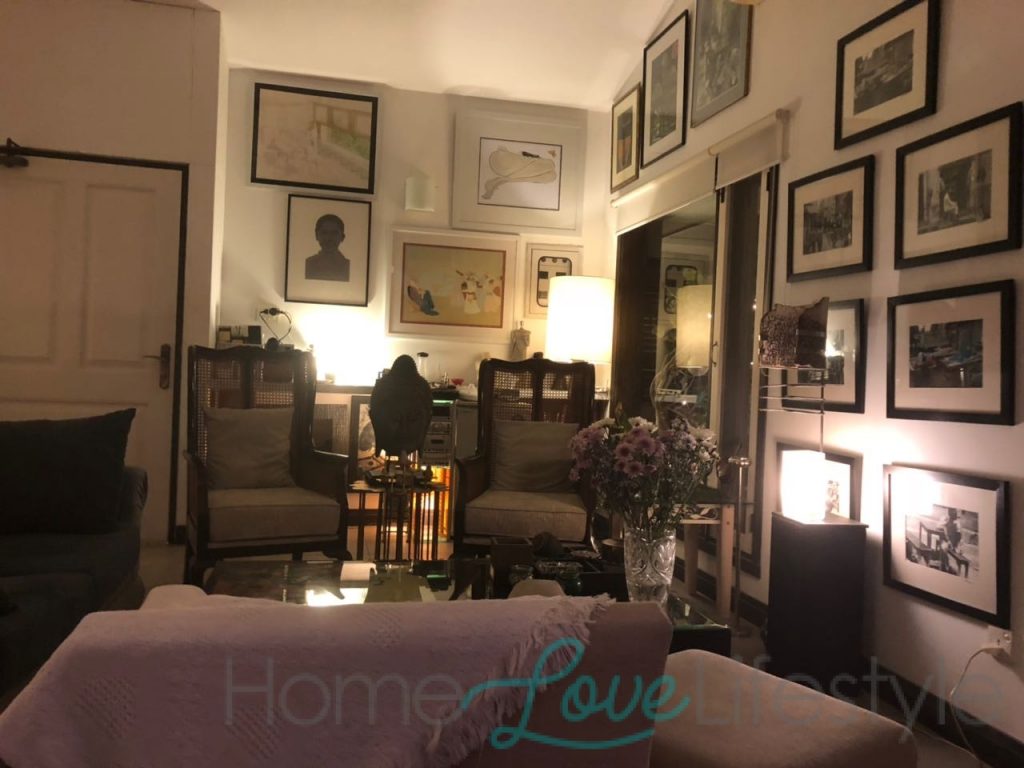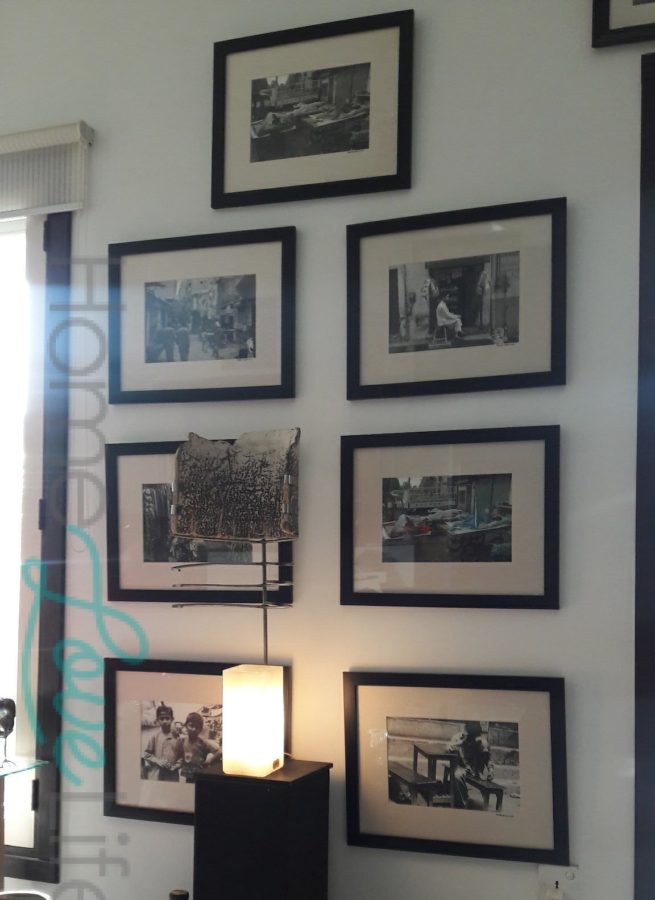 Do you entertain often?
Yes I do! I used to travel 2-3 weeks every month, so when I was home I wanted to meet everyone and do everything. People were always over and now it's become a lifestyle, I keep an open house for my friends and they love to hang out especially on the terrace.
In fact the terrace is my favorite spot. Birds sing in the morning, there is a breeze in the evening. It doesn't feel like you're in a busy city, to create this space as a retreat was very important to me.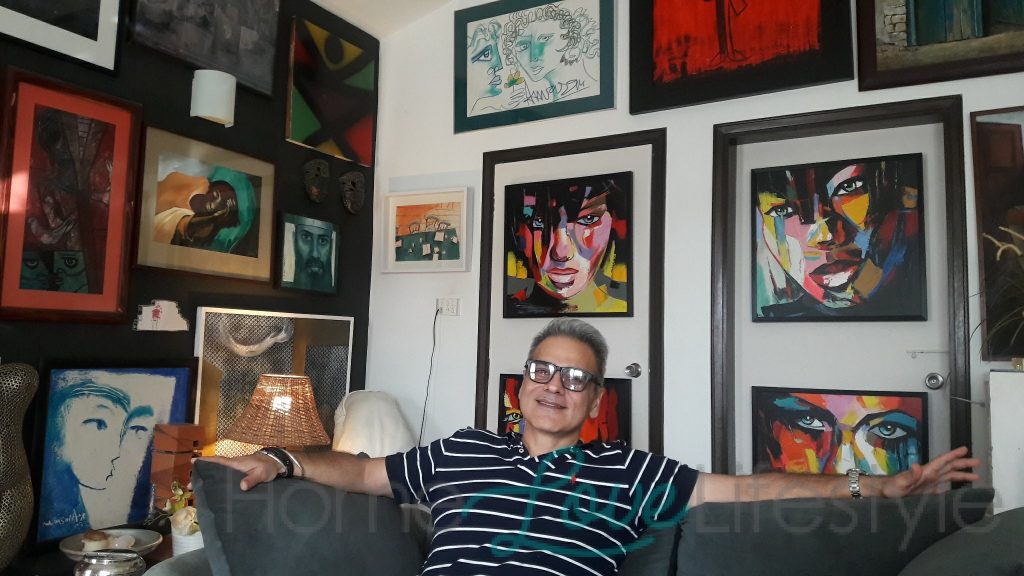 Any favorite pieces of art and any stories attached to them?
They are all favorites, all the paintings, sculpture and photos around me. When I see the Nahid Raza painting I think of my first apartment and unpacking! When I see an old photograph of a house, I remember that it was taken just before it was demolished. Those paintings on the doors are from a trip to Fort Lauderdale. There was no room left so I put them up on the door panels.
That Rooha Ghanznavi painting on the wall is the last one she ever painted. In it the subject is smiling, the only one of her works that has a smiling woman. So each piece has a story that I cherish.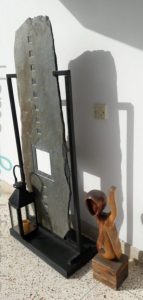 Do your kids use this space too?
My children call it home when they are in town. For them its Dadi's house and they have grown up here. My daughter is in college now and the two younger ones will catch up with her soon, but they love to visit from Canada whenever they can.
So the rest of the time you enjoy a bachelor abode?
Yes it's very liberating after a long marriage. People worry about the loneliness factor but not me. I have a very large family, many cousins and lots of friends. I don't feel the need to fit into a particular role any more. My kids fulfil me and I'm truly, loving my present state!