Photos by Zheela Ali and Murtaza Karimi
Happy Street is called that for a reason! Amongst the narrow winding streets of Lyari, it is an unexpected delight rewarding the visitor.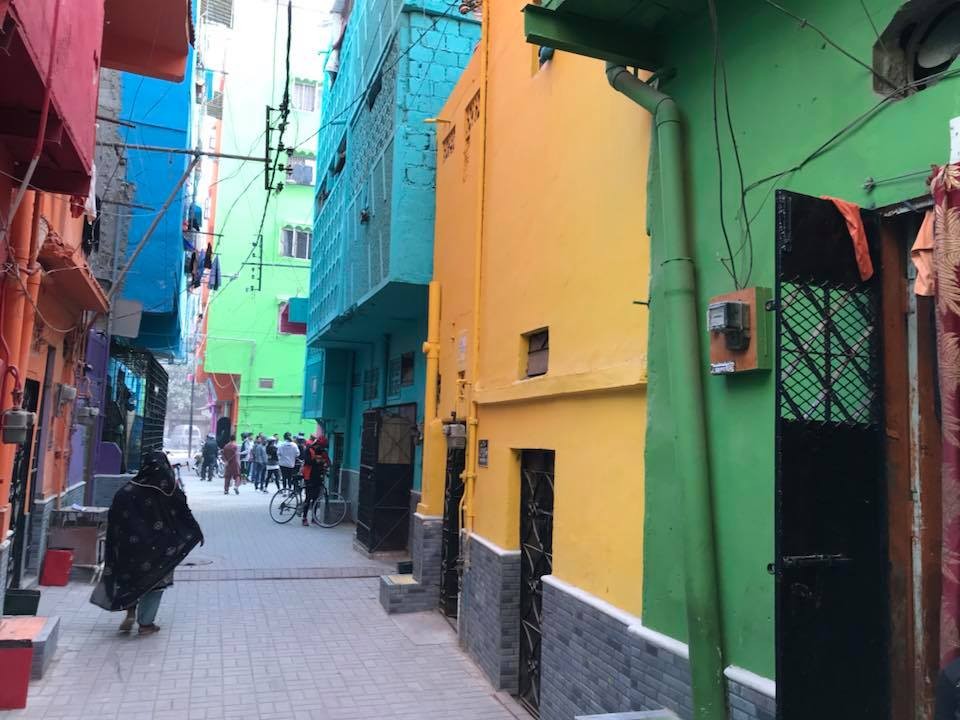 A burst of riotous colour welcomes you to Happy Street, as it has come to be known. Neatly paved and free of litter, all the buildings in this street are painted in rainbow hues right out of a child's imagination.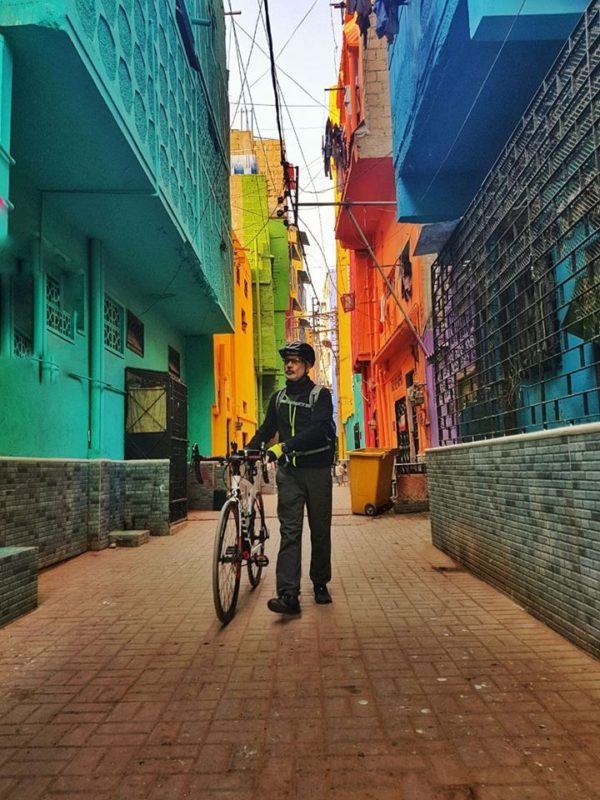 The cycling group Free Riders visited Happy Street and was pleasantly surprised by what they saw.
The Free Riders is an off shoot of the Critical Mass Karachi and makes exploratory cycling forays to re-discover the history and culture of Karachi.
Happy Street is a project of the Kiran Foundation
The foundation runs a school in the area and has been has been transforming lives in Lyari. The narrow alley consists mostly of residential buildings, but also houses the first premises of the Kiran School. This has now become the Kiran pre-school, since the school went on to adopt the local government school.
Wandering into Happy Street, one feels uplifted
It is as if the vibrancy and vigor that resides within the local community of Lyari has spilled over into this street. The brightest shades of yellow, orange and mauve jostle with each other in playful competition.
The Kiran Foundation has managed to foster a sense of community within the local residents who take great pride in keeping their area clean and beautiful. The street is a prime example of how aesthetics can impact our localities and lives. With a little will and imagination, clean and attractive surroundings have been created.
Stay posted for more updates from the Free Riders.
FreeRiders is a group of friends connected by their passion for cycling and exploration. It was founded by Farjad Jafri, Sarmad Qureshi, Omer Puri and Farhan Ahmed. Other than their normal rides, what binds the group is the fact that they all enjoy exploratory rides around Karachi. Under the guidance of Abbas Shah, Mazhar Shams and the famous painter Farrukh Shahab, the group cycles to discover the rich culture and heritage of the city.