The very charming Sunita Marshall graciously welcomed the HomeLoveLifestyle team to her home recently. The multi-talented super model/actress/super mom showed us her favorite space in the house and told us how she likes to spend time there.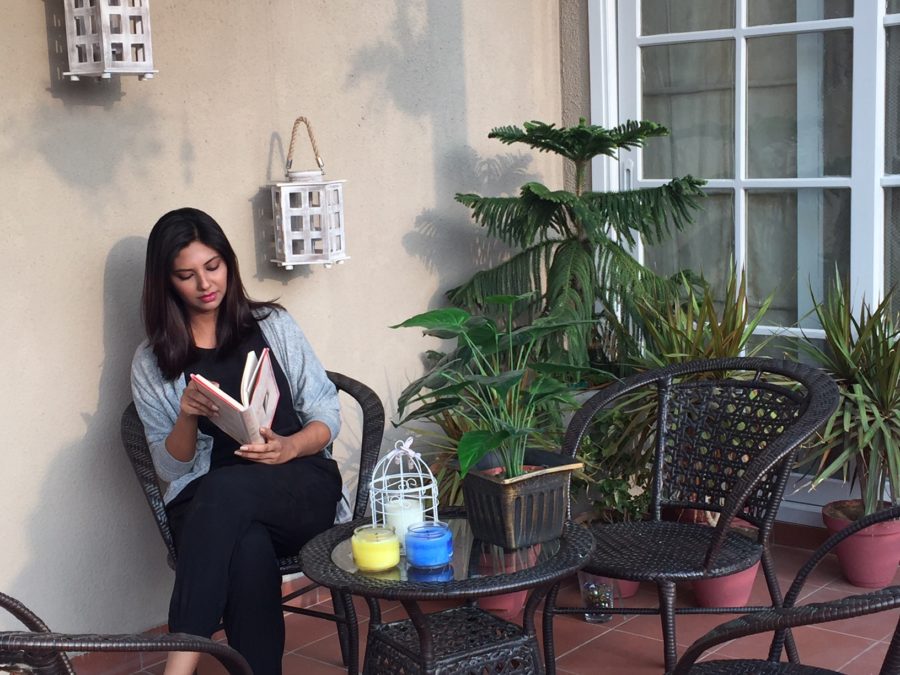 What is your favorite area in the home & why?
 My favorite part of the house is my terrace. It's got lots of open space, where I can walk and enjoy the sunshine. I especially like the evenings there, Karachi evenings are great and I love spending time outdoors.
 Who designed this space?
 A young designer called Sabrina helped me design it. I told her what I wanted and she planned the space accordingly and suggested some things like a screen for privacy. The canvas strips that cover the roof are also her idea which let the sunlight filter in and at the same time is a great design feature.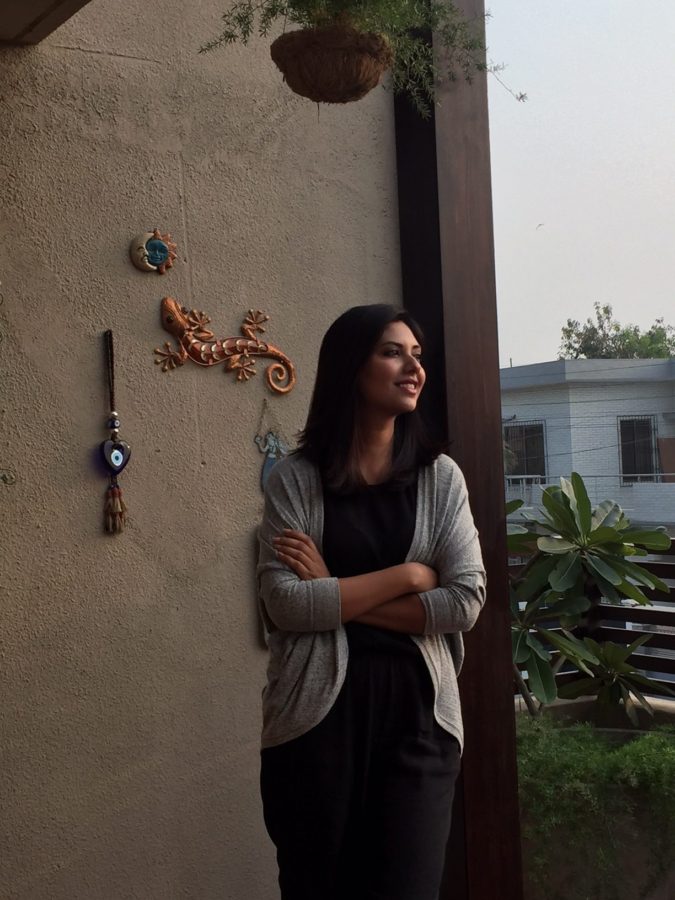 Does it reflect your design sense & personality?
 Yes I approved the general layout. The accessories were my idea like the hanging parrot and the lizard on the wall. I like the space being not too cluttered, so I can walk here in the evenings. I usually walk 15-20 minutes here every day.
 Generally do you have the last word when doing up the home?
 Yes I do (laughs), my husband Hasan doesn't really care about design concepts until they're done. Then he likes the effect.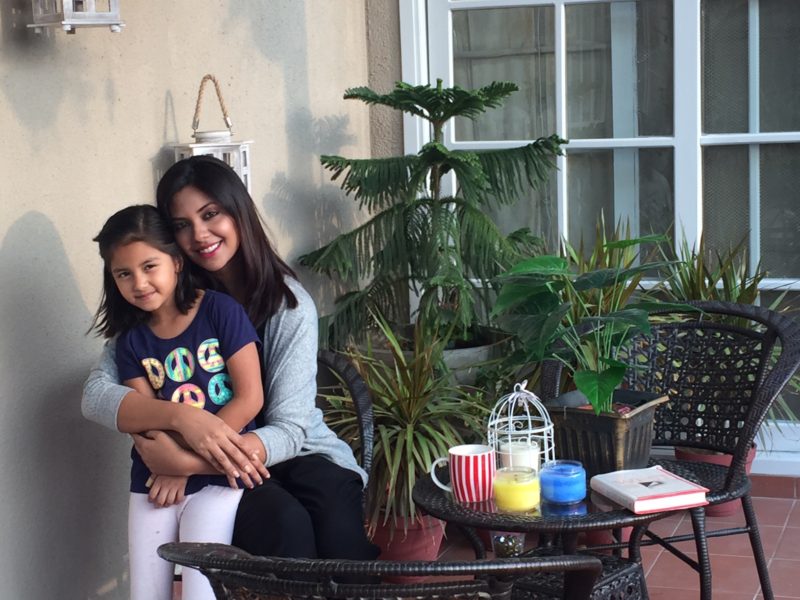 You have small children. Can they use this space?
 Yes my son and daughter love to play on the terrace. In fact they write with chalk on the terracotta floor, and then clean it up afterwards so it's a very versatile space.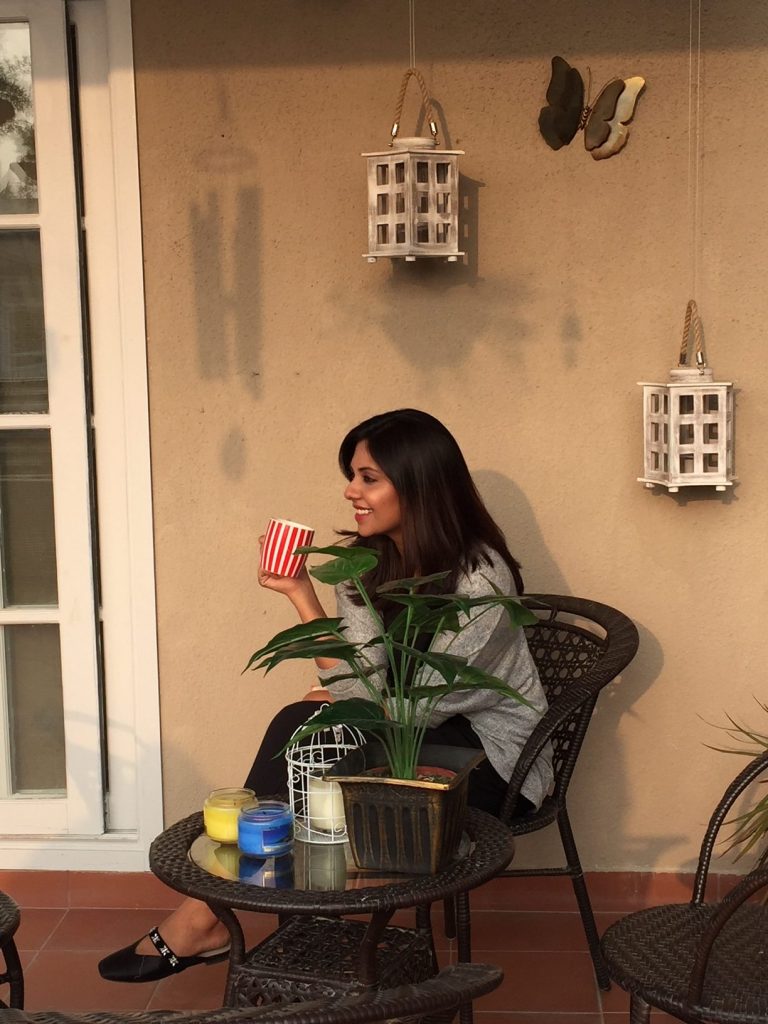 Do you like to entertain here? Do you often have friends over?
 We often call our friends over for dinner; the terrace looks lovely with fairy lights. And in winter we host breakfasts here as well.
It's such a multi-purpose space; I can exercise here, chill and entertain.