In these days of social distancing, small gatherings and outdoor entertaining is the way to go. Terraces, gardens, balconies and rooftops are having a moment as we try to move our gatherings into the open air as far as possible.
So it's a great time to get creative and have some fun doing up our outdoor areas. No large investment is necessary. Use whatever you have in the home. Move indoor furniture outdoors . Add cushions, throws and lights and you are good to go. With a little imagination, you can achieve wonders with a minimal budget and create a charming outdoor setting that will wow your friends and family.
Here are some beautiful settings for outdoor parties to inspire you.
Karachi Terrace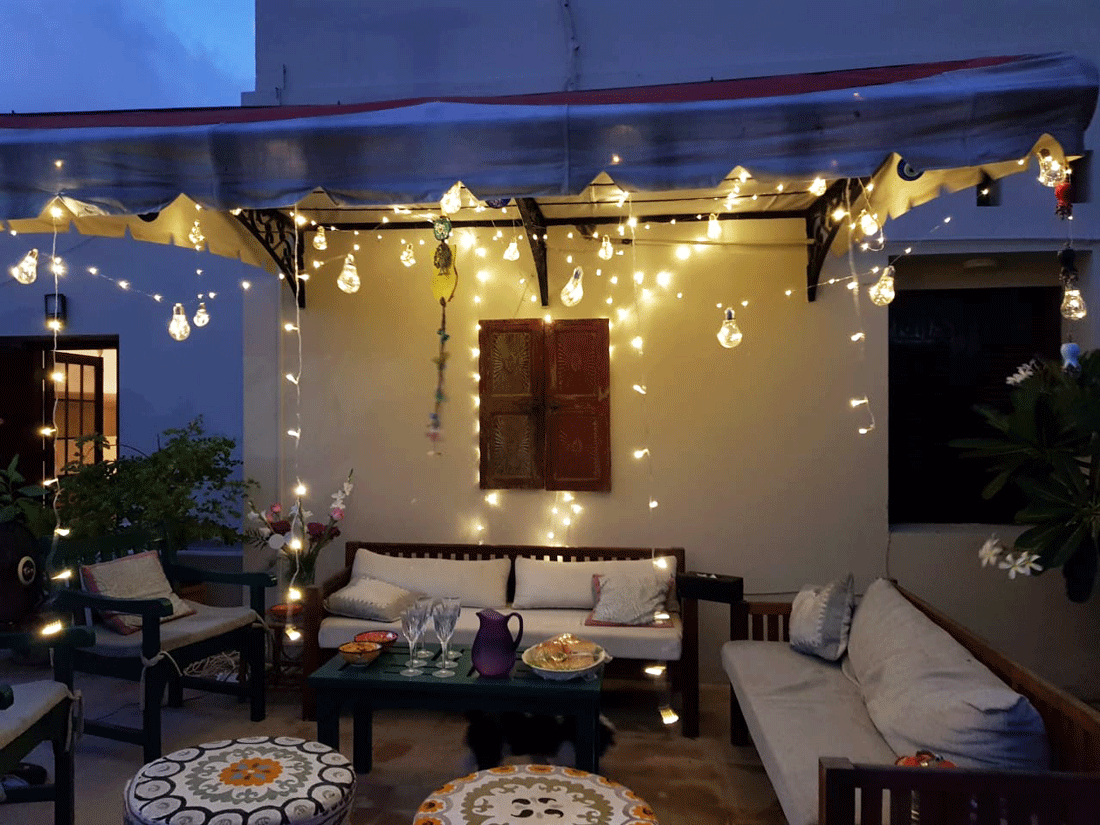 The home owner has filled this lovely terrace with plants. A small table and a jhoola are permanently placed there as well. For this intimate birthday celebration, they festooned the awning with fairy lights and pulled out colourful, ethnic stools.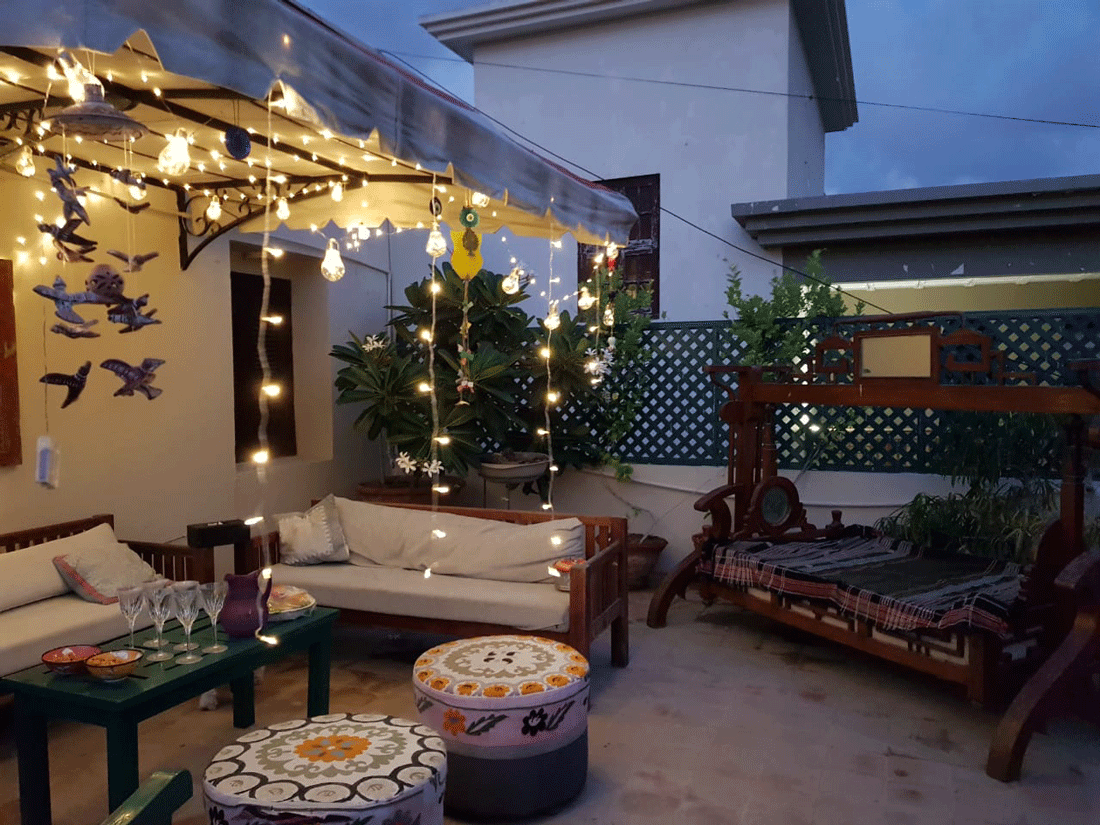 A rustic jug juxtaposed with delicate glasses and painted Turkish bowls adds a stylish vibe. The overall ambience is cosy and extremely inviting. A perfect place to spend the evening with good friends and family.
Toronto Patio
This stunning backyard in a suburban Toronto home has towering trees and lush foliage with a beautiful patio at one end. It's the perfect place to entertain when the weather allows. And in these days of Covid 19, it was the logical choice for celebrating a few birthdays.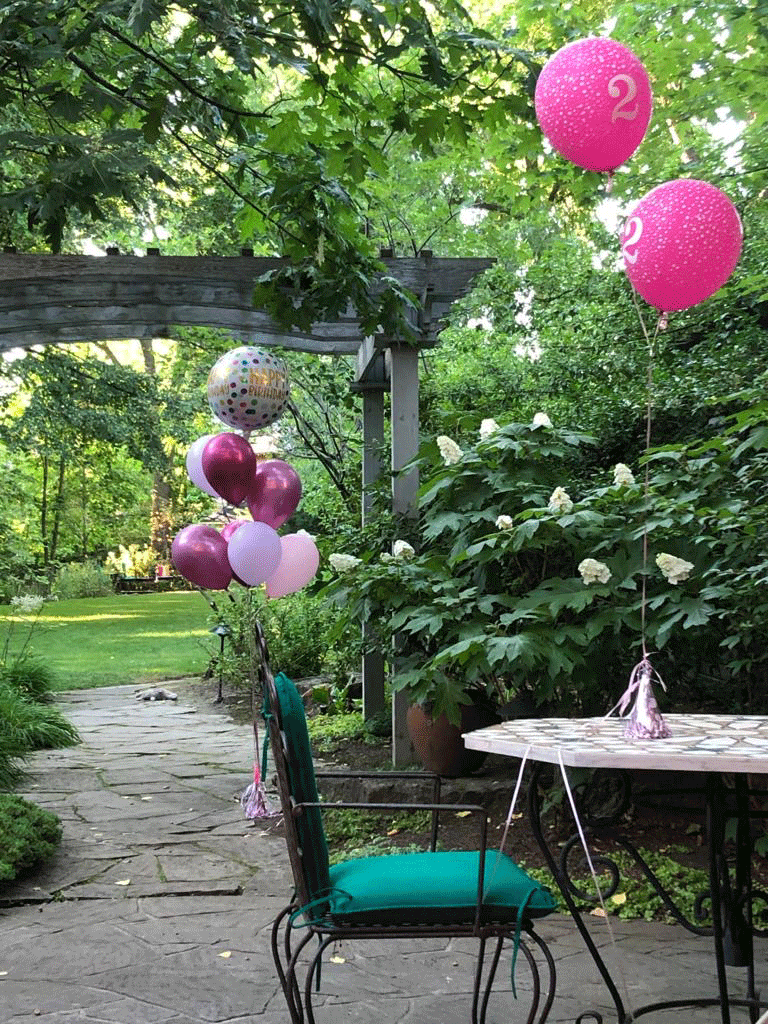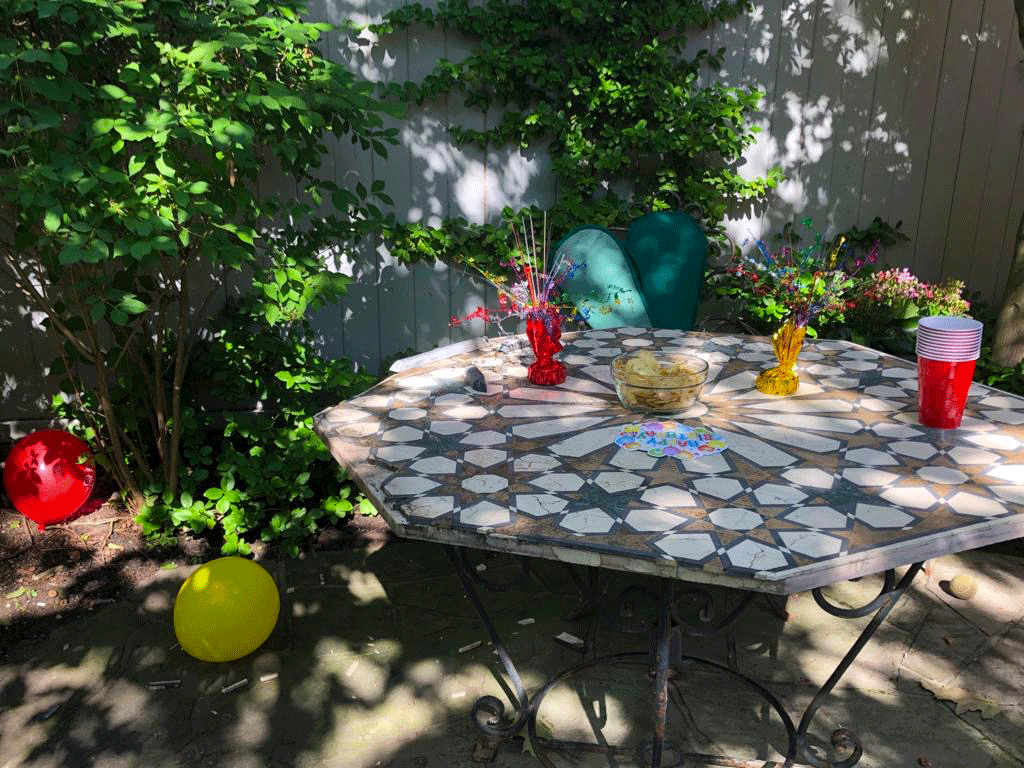 The natural foliage really doesn't need much help but elegant garden furniture and lights draped on the tree trunks add a whimsical touch. Colourful balloons and streamers lend that festive spirit.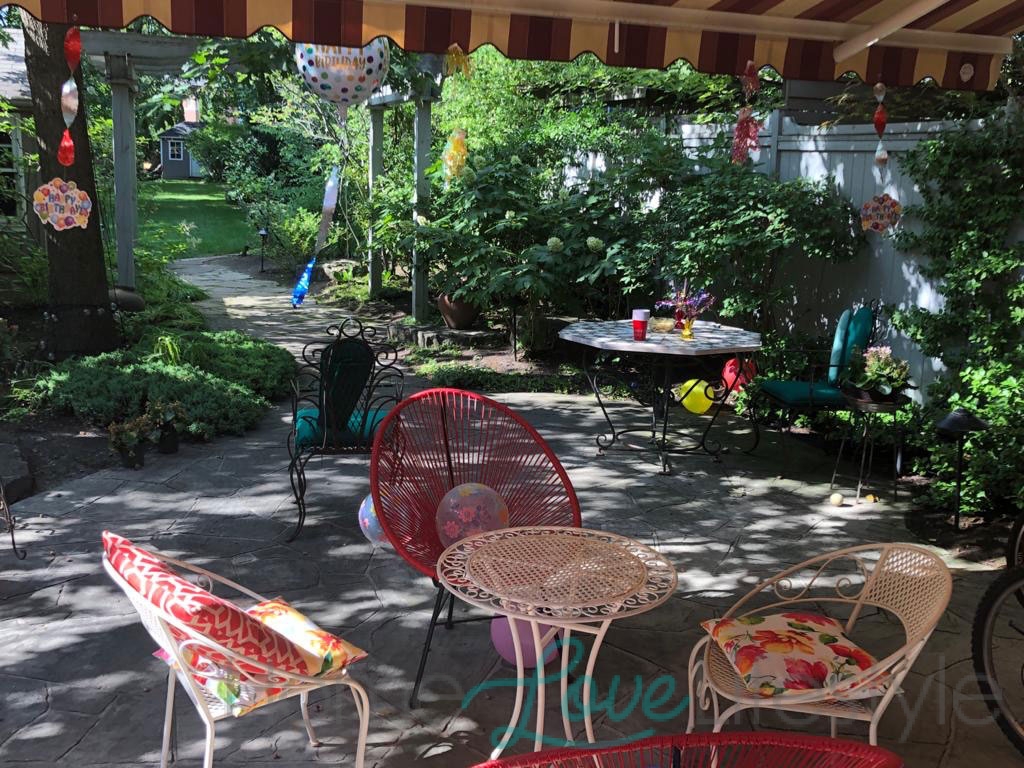 Food for outdoor parties is best kept simple. Stick to finger foods or a charcuterie boards for after dinner meet-ups. If serving a full meal, avoid foods with gravy or difficult to eat dishes. And it's fine to use paper plates and cups. One can shop around a little to buy pretty paper plates and napkins.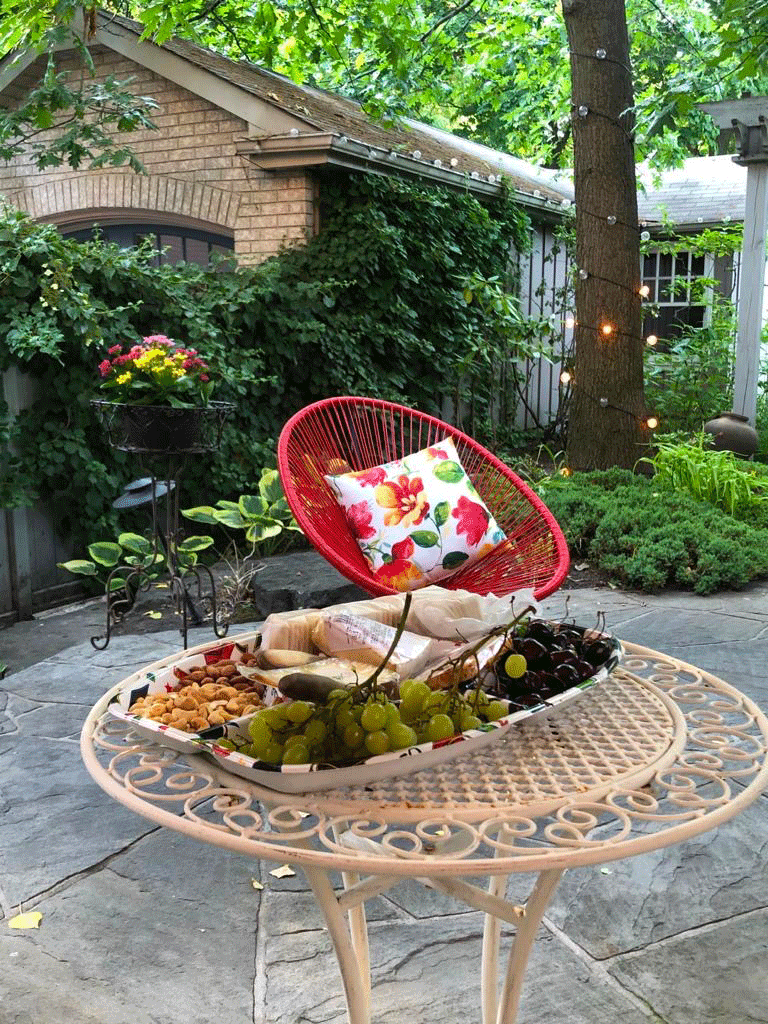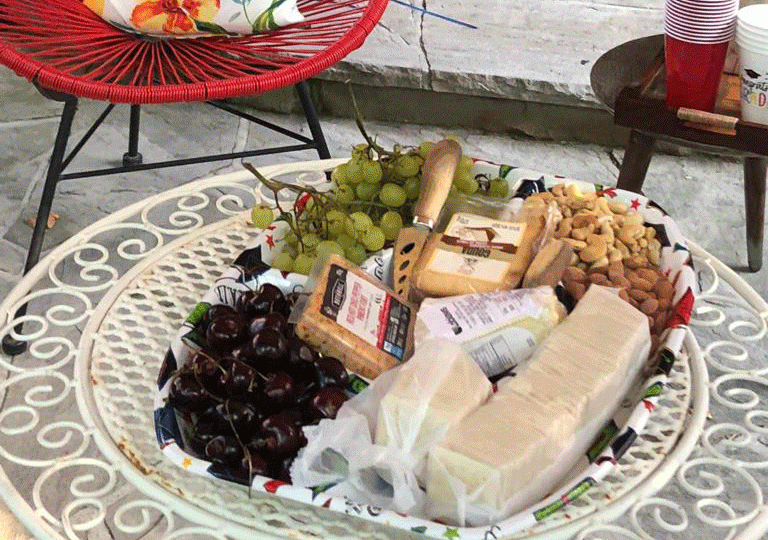 Rooftop Celebration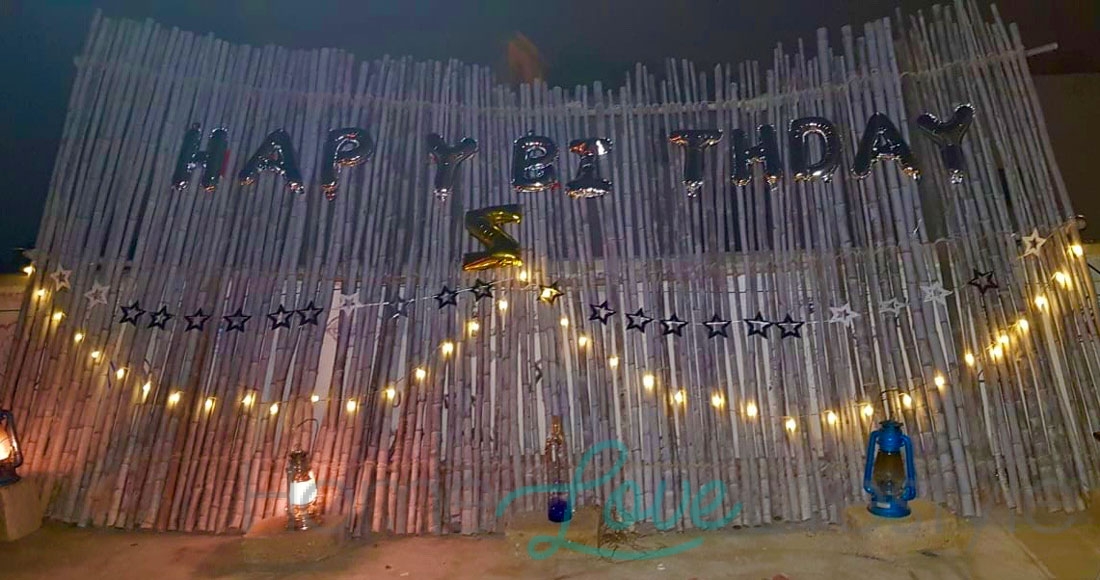 This homeowner has really kept it rustic, using whatever she could find on hand for this special birthday celebration. The bamboo screen is made from stalks culled from their bamboo tree at home. A few simple decorations and fairy lights are always a good idea. The old-fashioned kerosene lamps are not only atmospheric but extremely practical as a source of light and the kerosene keeps away mosquitoes as well.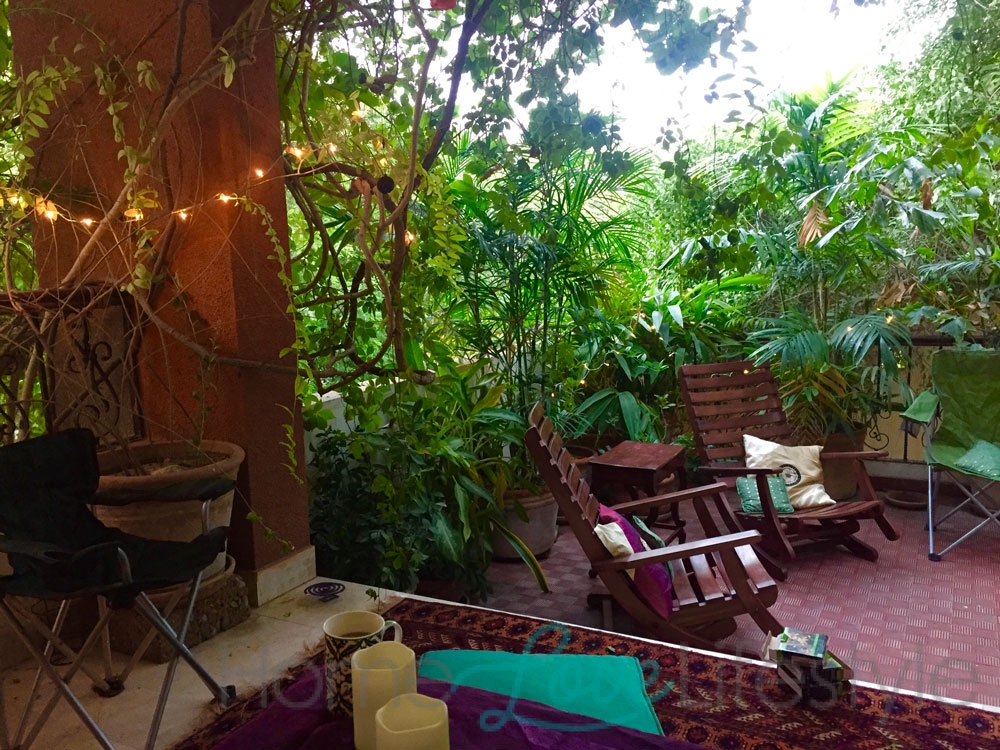 Artificial candles are also a good idea for creating that cosy evening ambience. This small plant-filled terrace in the same home just needs some cushions, fairly lights and a rug to make a welcoming space for hosting small groups.
So be creative, be responsible and let's embrace the new normal!