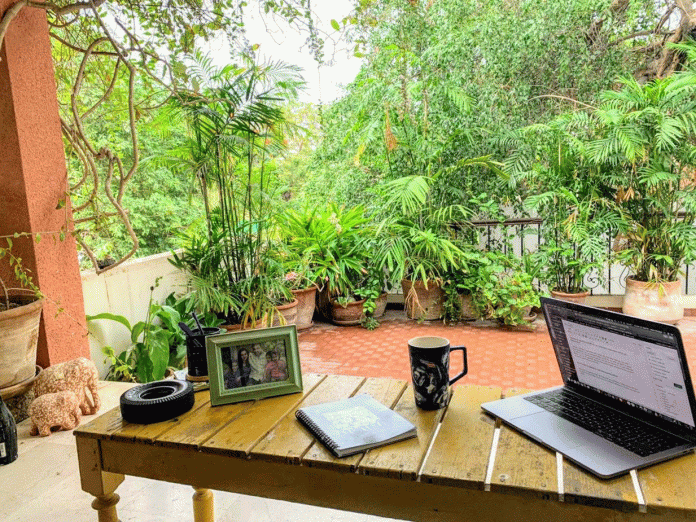 As the planet goes into lockdown or social isolation, the working world goes remote and home offices become the norm in these troubling times of Covid 19. Working and studying from home is the need of the hour and we have all had to adapt to digital alternatives, whether Zoom classes or Skype conferences.
We connected with some of our readers worldwide to find out what their home offices look like  and we received some interesting photos of make-shift work spaces at home.
Scroll down and see some creative home offices from around the globe as they all adjust into their new spaces and some get quite creative in the process. We can see offices in people's bedrooms, sunrooms, dining rooms and living rooms, terraces, studies and even kitchens and ironing boards! Here's how the world is adapting to Covid 19.
 Sydney, Australia.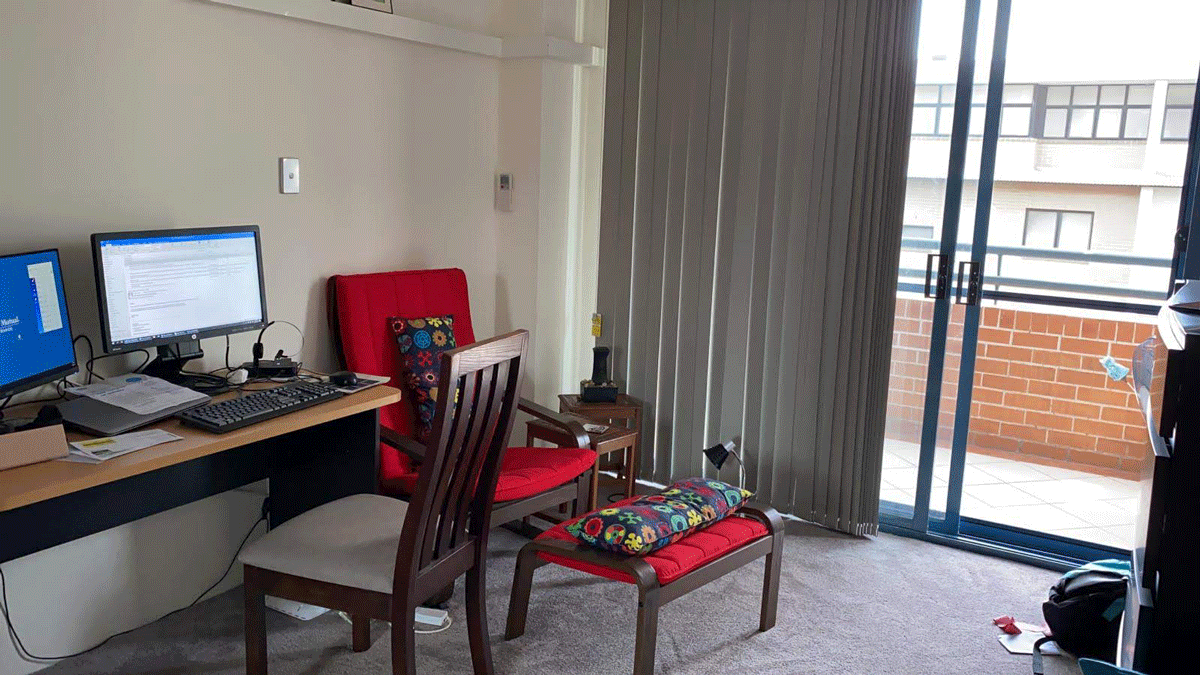 Our devoted reader in Sydney works in a busy insurance firm but is working from home for now. The adjoining balcony is a blessing.
Karachi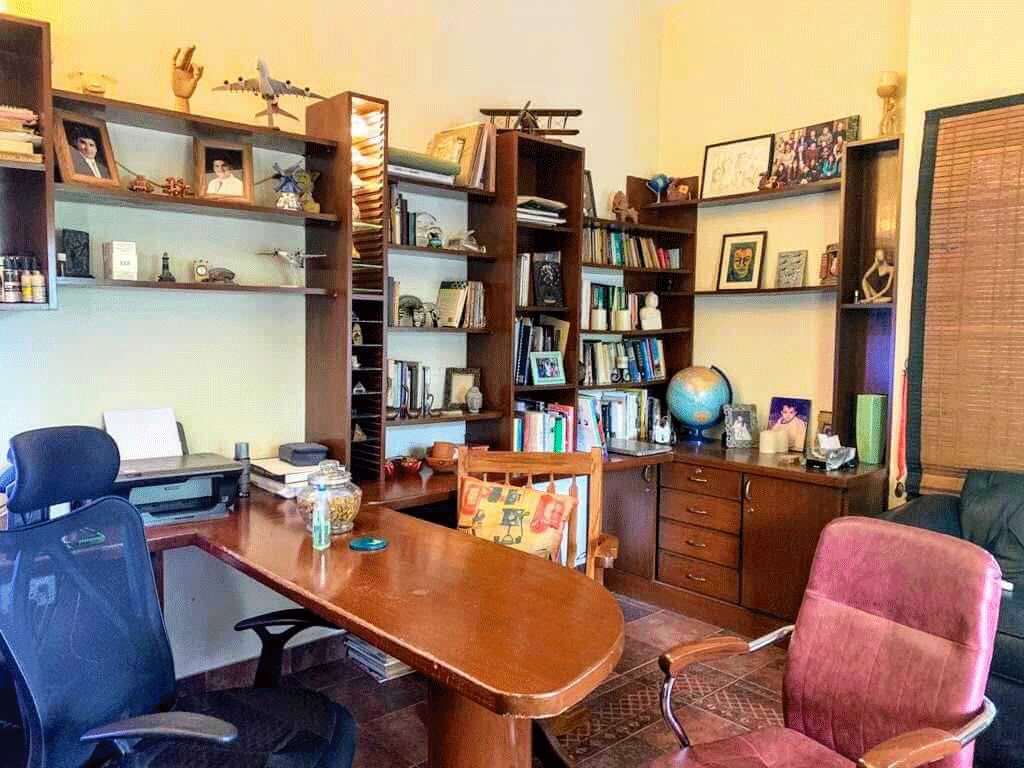 This study/private sanctuary is now doubling as a home office in Karachi.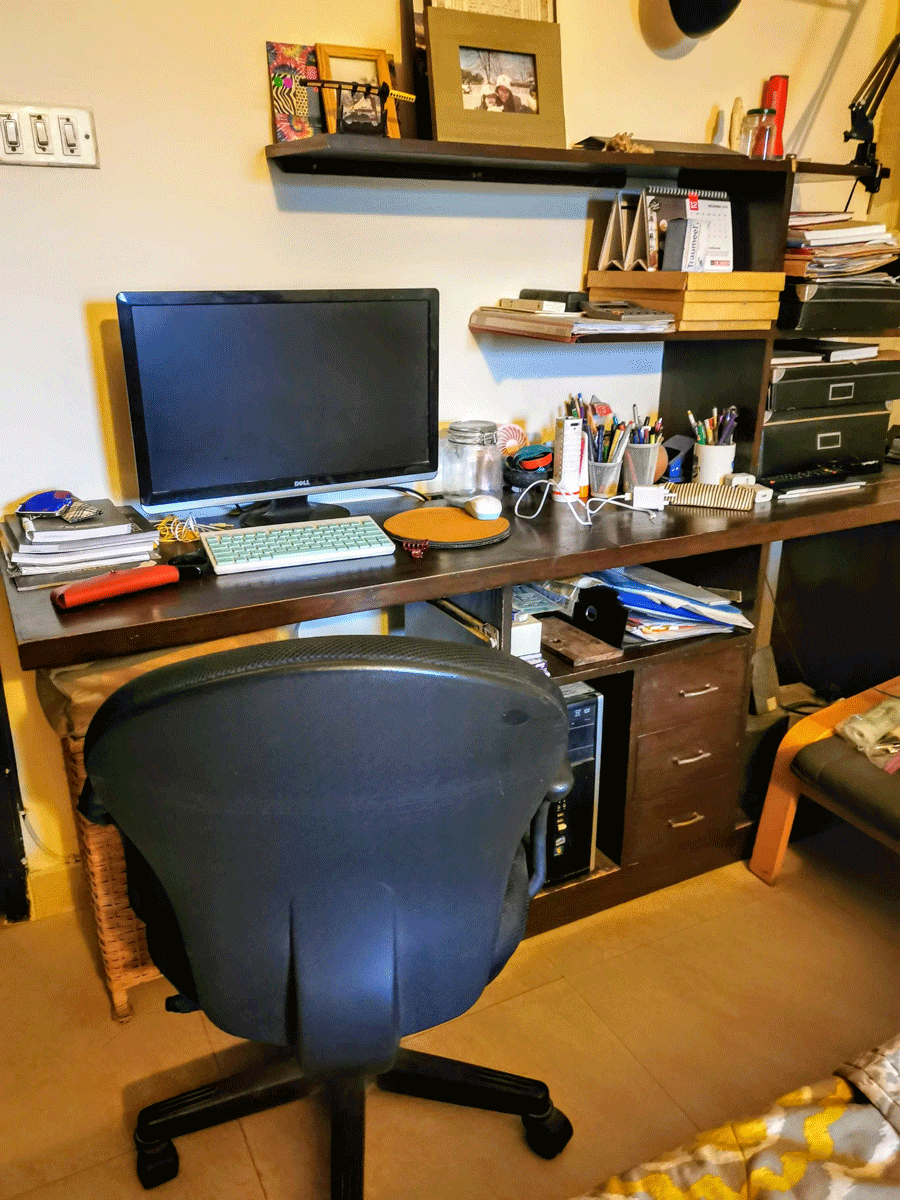 This home office occupies one wall in the bedroom of this small business owner.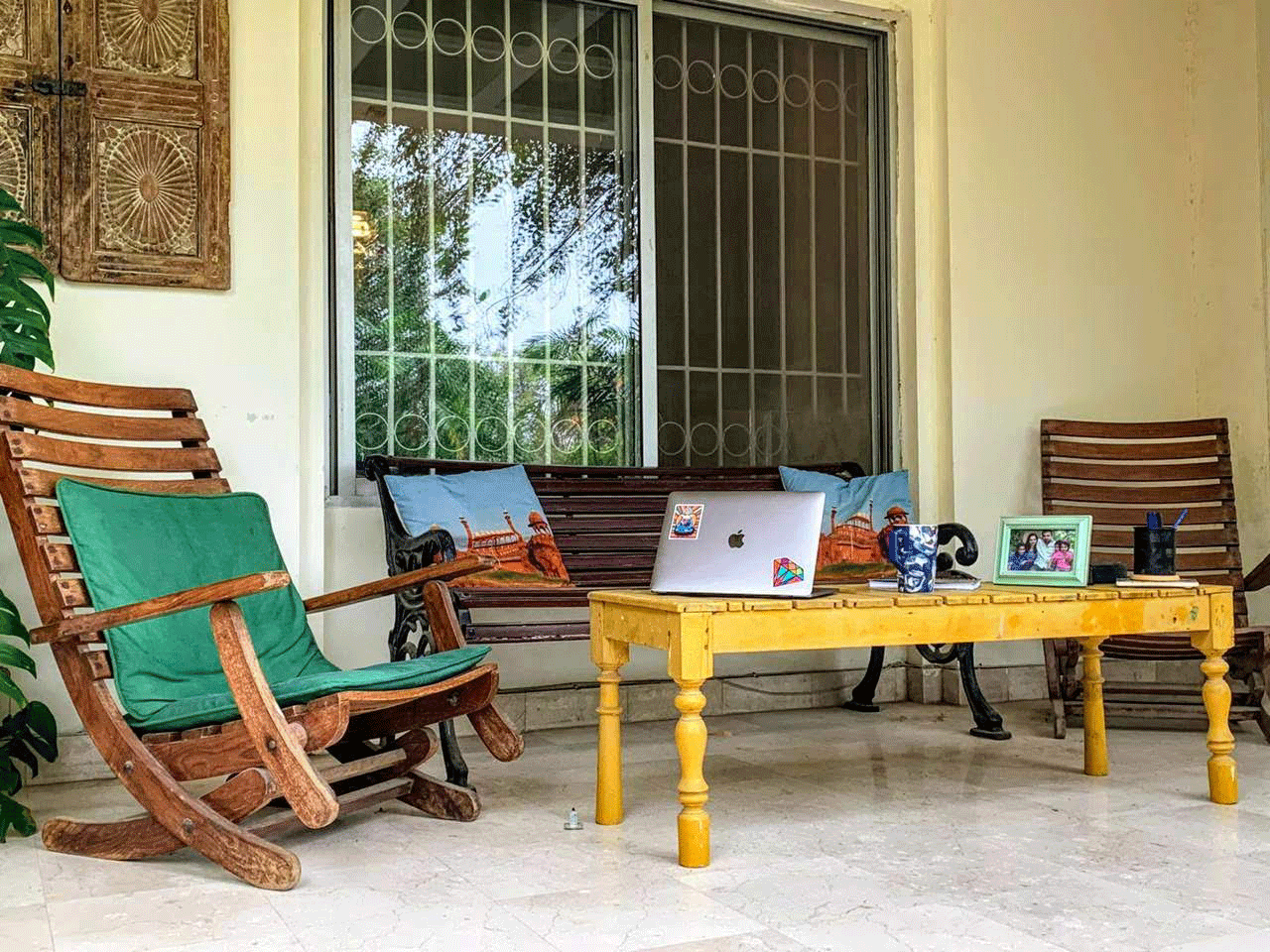 A plant-filled terrace serves as the perfect home office setup when the  weather is good.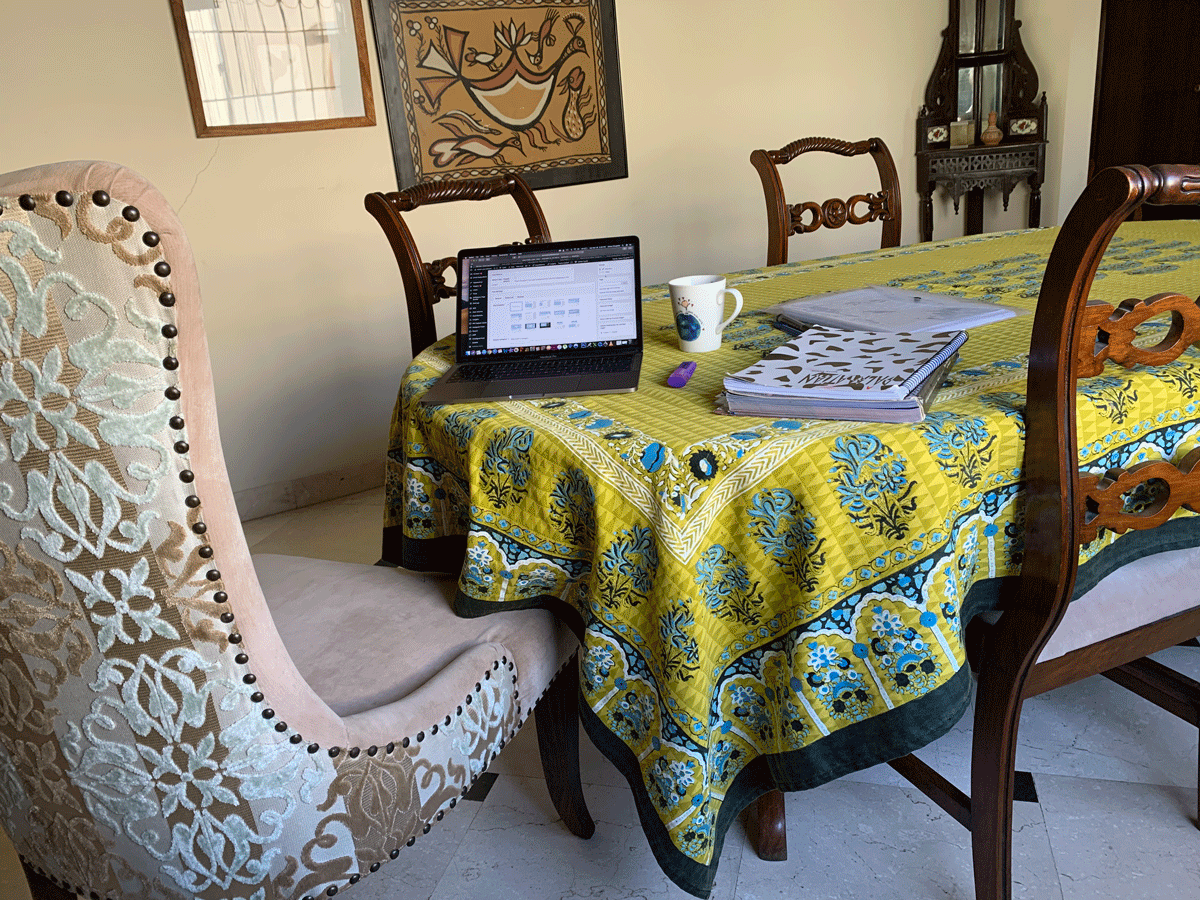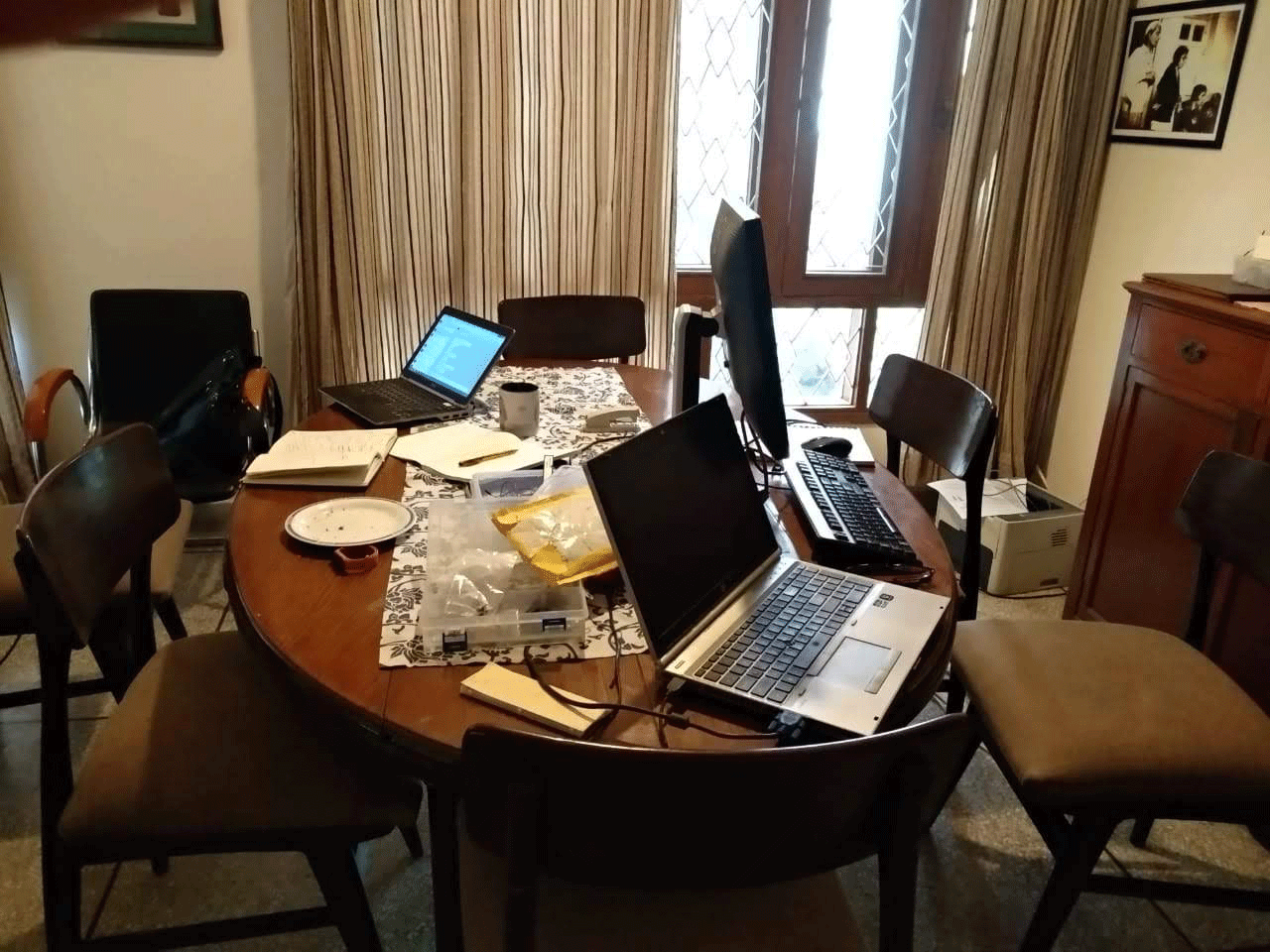 Dining tables are an obvious choice for those who need a larger expanse of office desk space.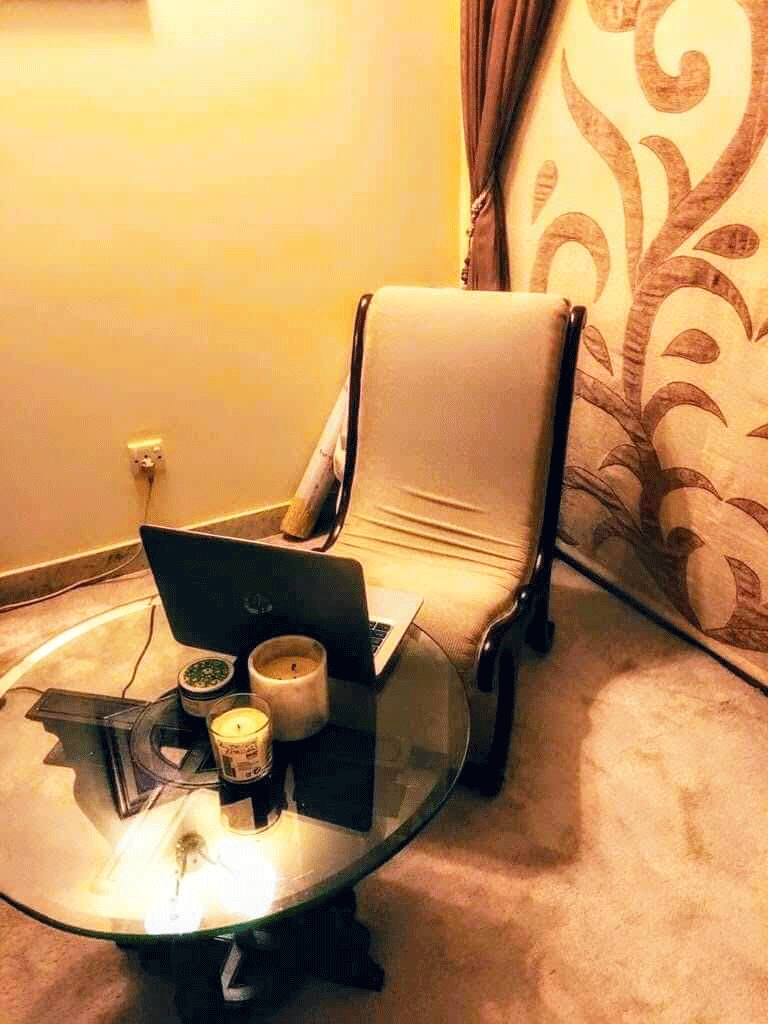 A multi-national executive sets up home office in this cosy spot.
Lahore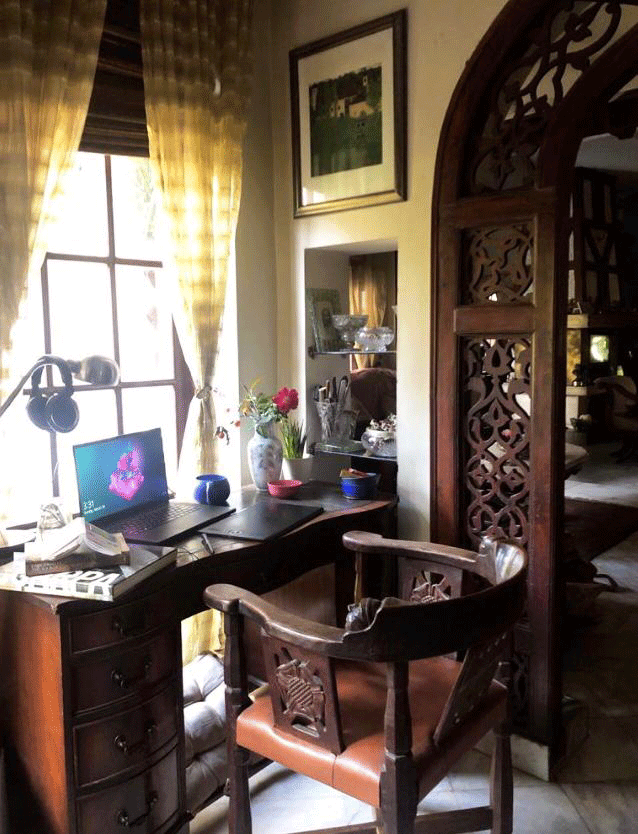 In an interesting juxtaposition, antique wooden furniture becomes the backdrop to creating virtual worlds in the home office of an artist who works for a game designing company.
London
Full marks for ingenuity for this one! An ironing table doubles as an office desk in the home of this British Council employee.
Atlanta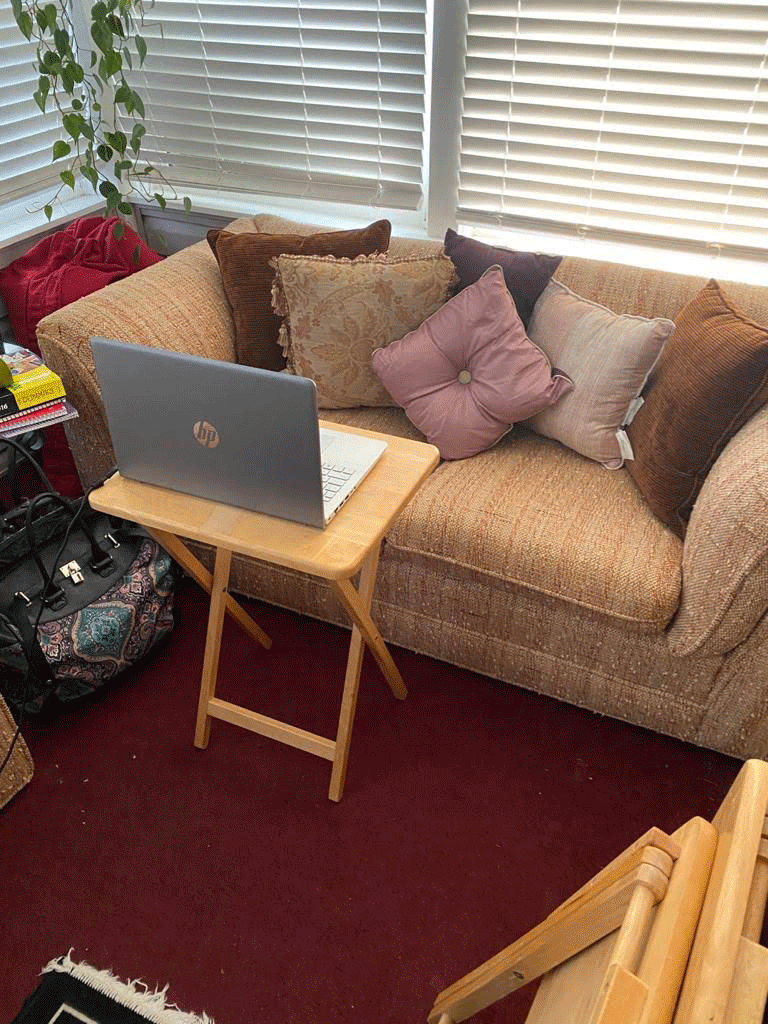 A portable folding table serves as an office desk for this school administrator in an Atlanta home.
Dublin, California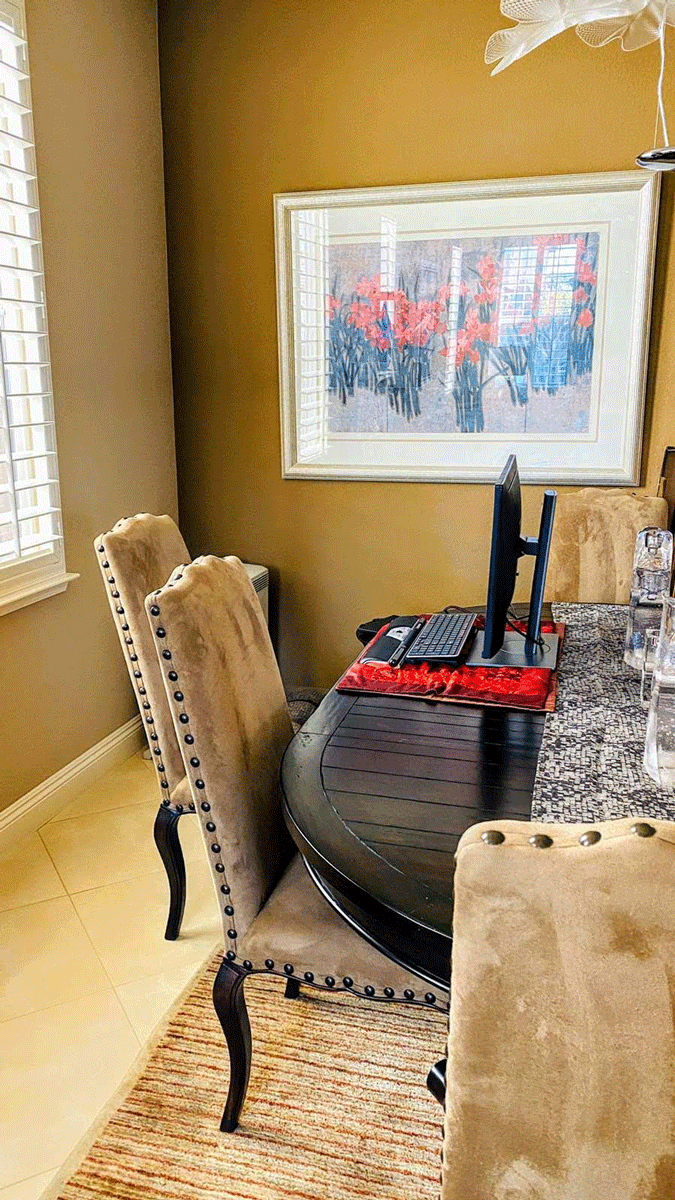 Another elegant dining space doubles as an office.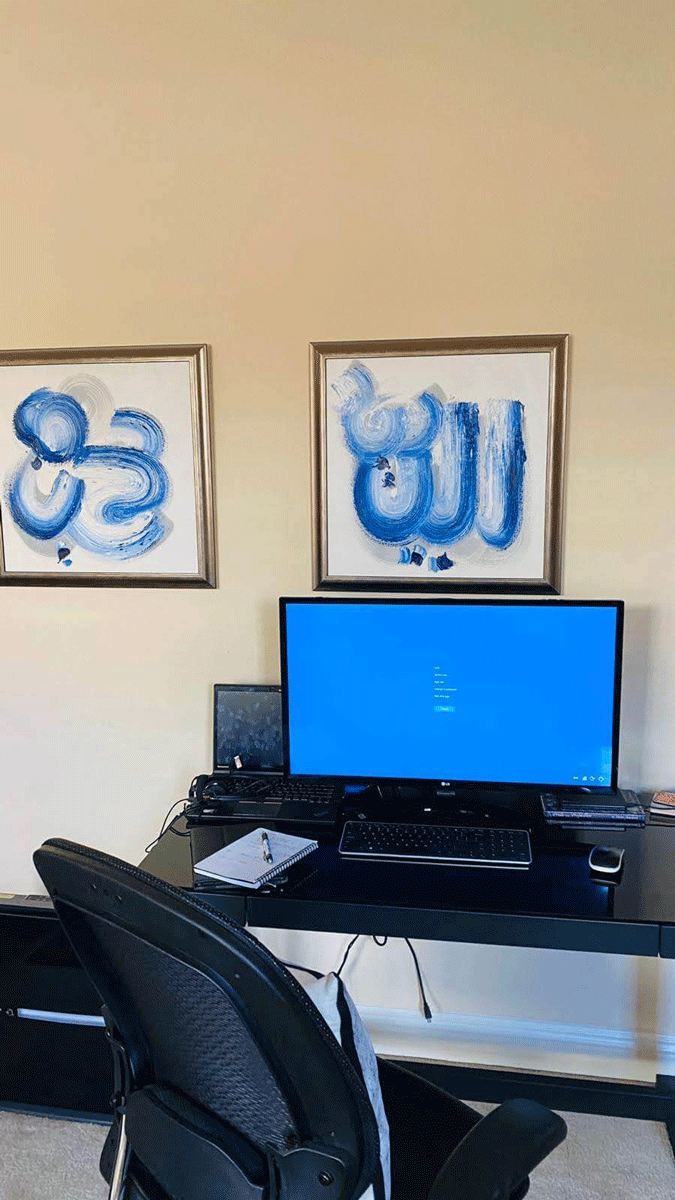 Another workspace in the same home.
San Jose, California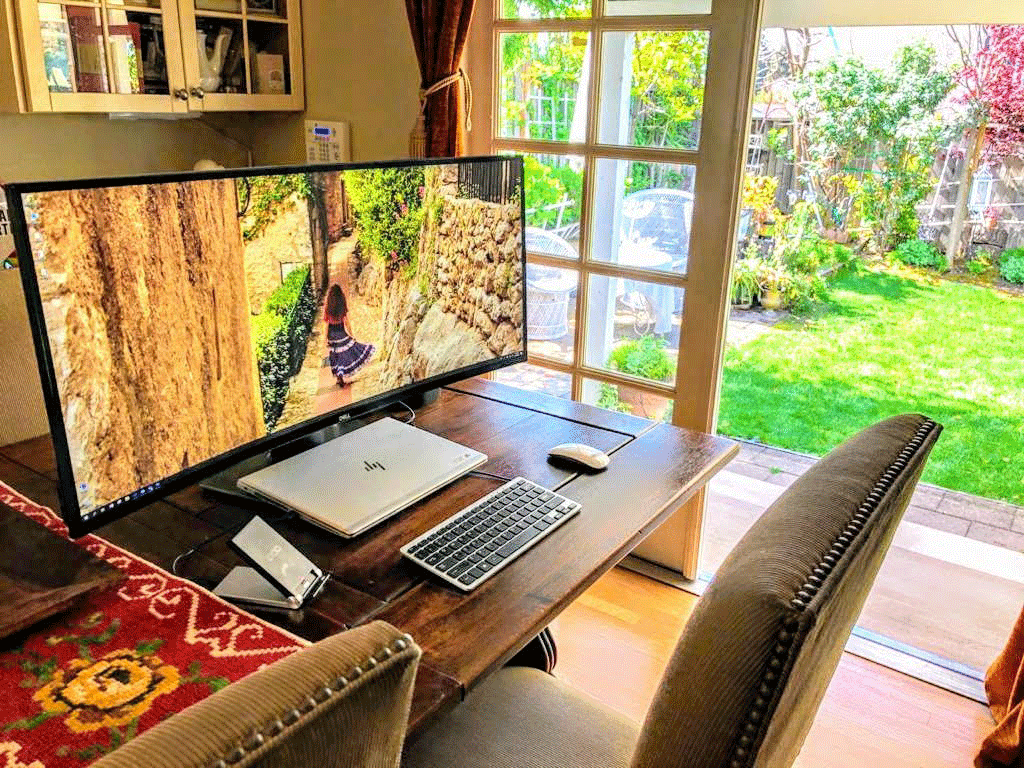 Who wouldn't want to work from home if your office was this lovely sunroom.
Boston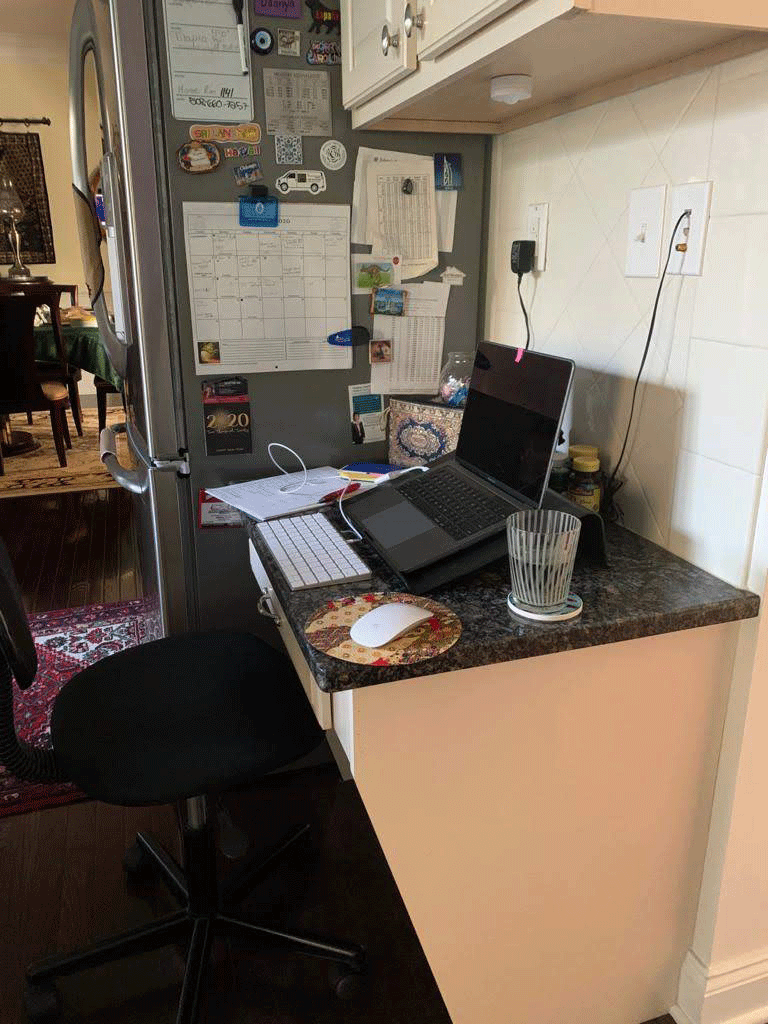 A kitchen counter is the temporary home office for this hospital management employee.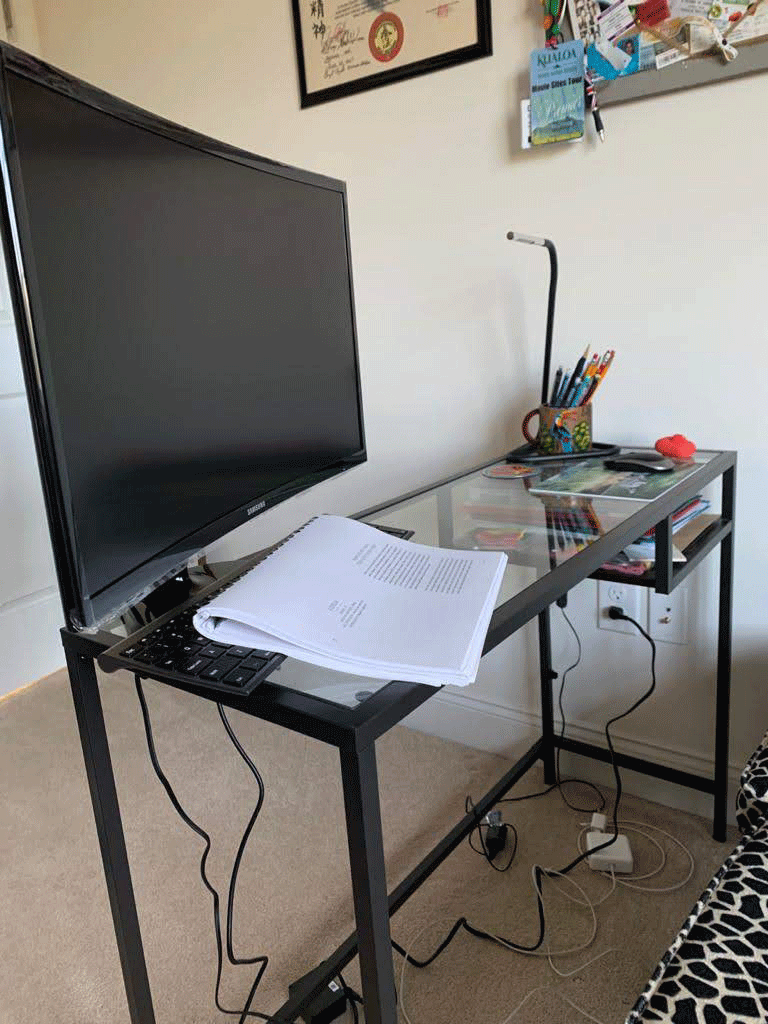 College students are also working from home and meeting important deadlines.
Phoenix Arizona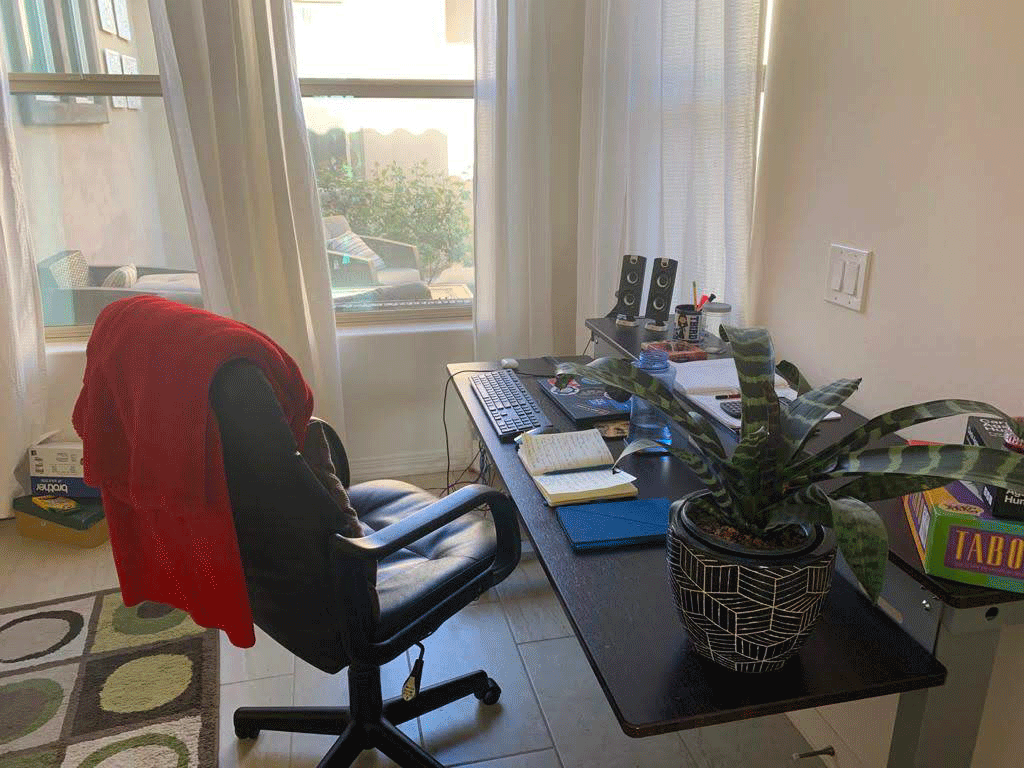 A potted plant and cheery throw liven up this workspace at home.
El Dorado California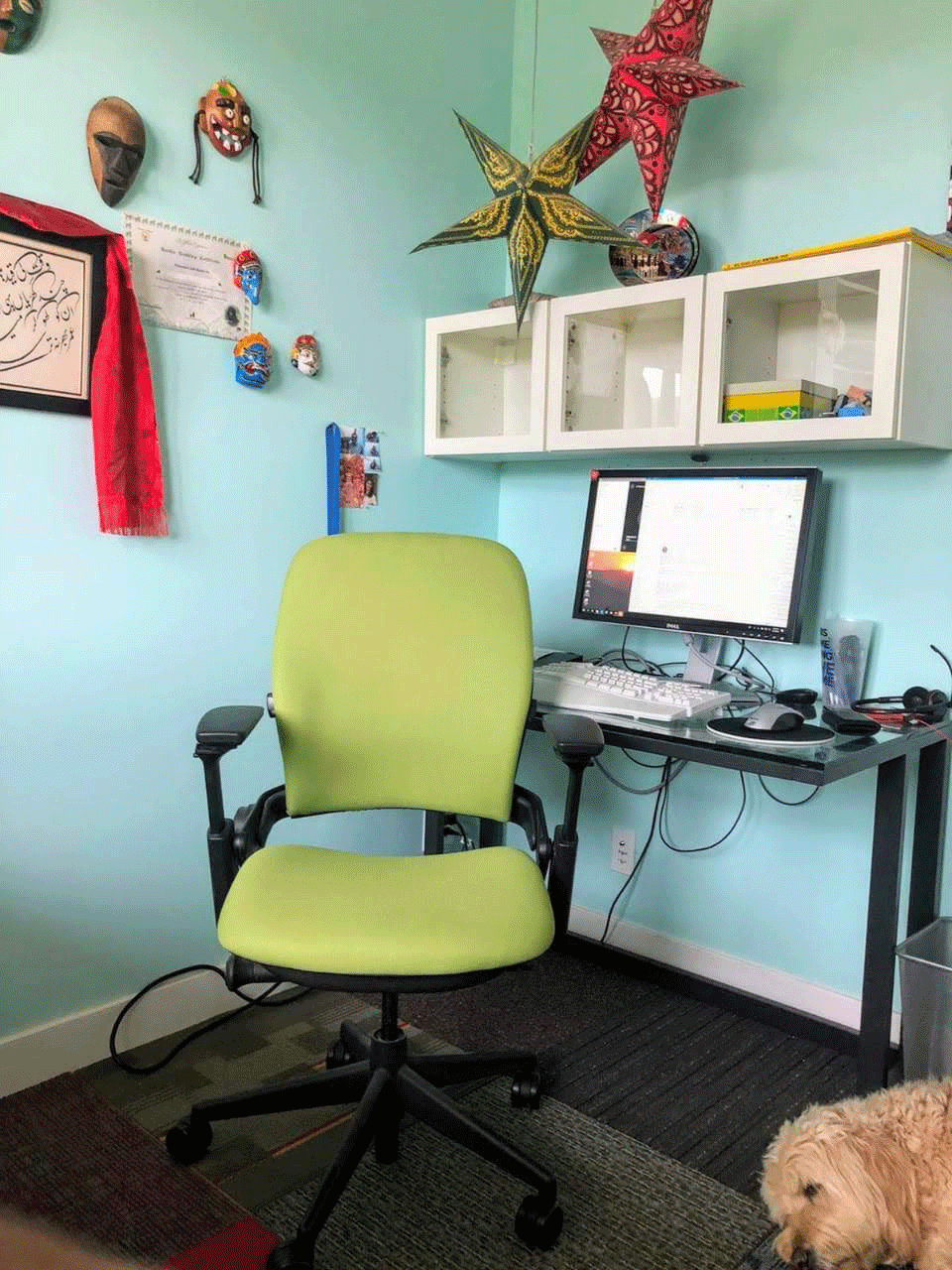 This IT consultant has a cheery vibe going on in his home office. His adorable dog agrees.
New York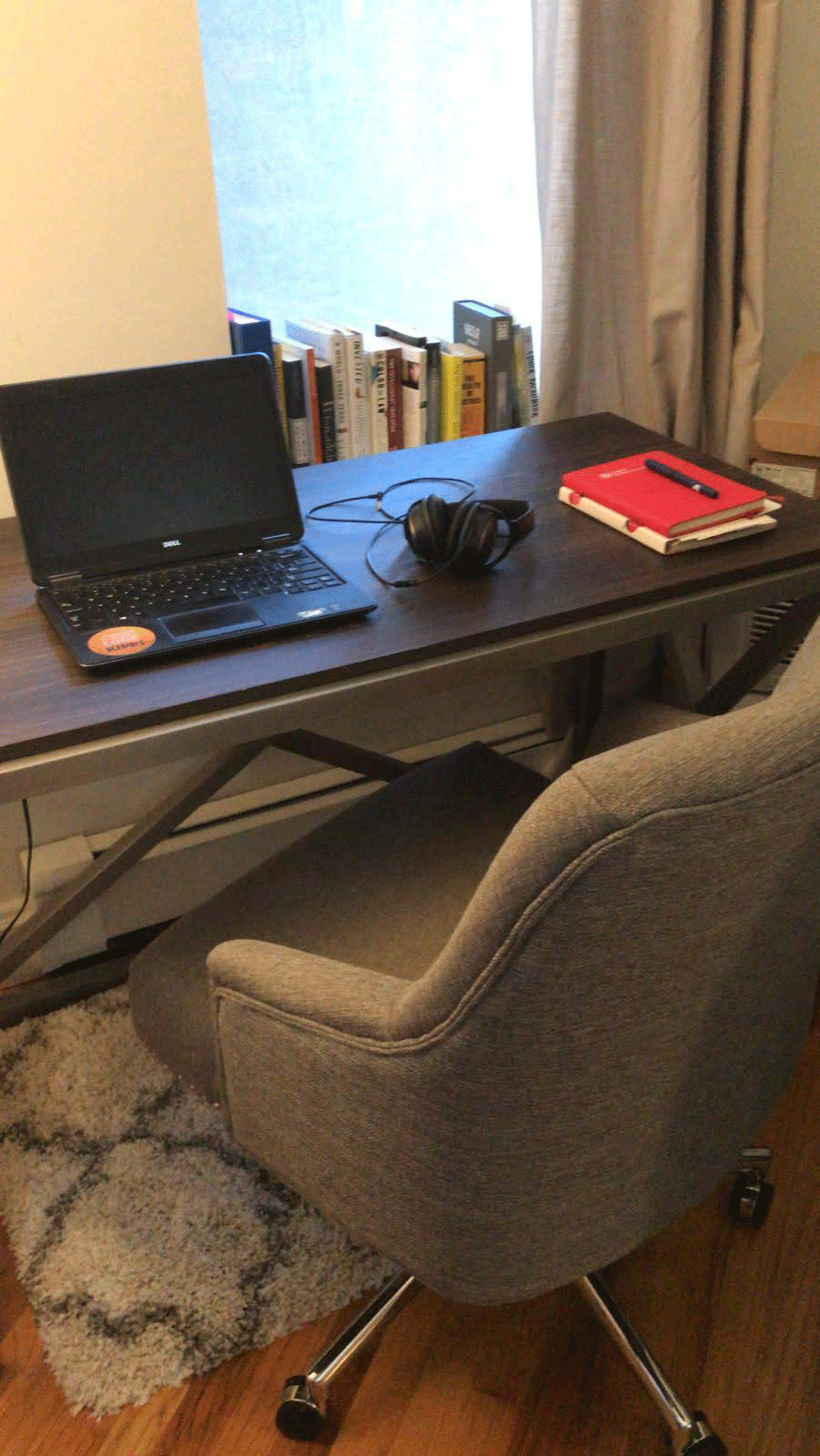 With New York under curfew, this CPA has set up a cosy home work space.
Working from home certainly has some advantages and maybe the trend of home offices may even be be something positive in the aftermath of Covid 19.