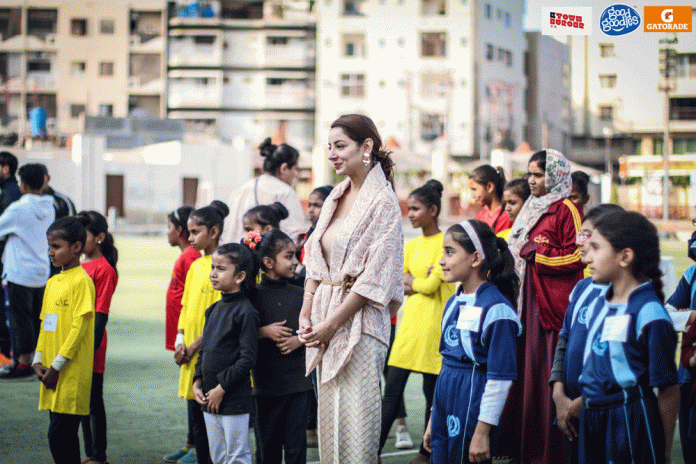 Women's gymnastics:
On a clear, crisp November morning, a troop of little girls with happy smiles and shining eyes tumbled out of a bus into Karachi's DA Zamzama sports stadium. The excitement in the air was palpable.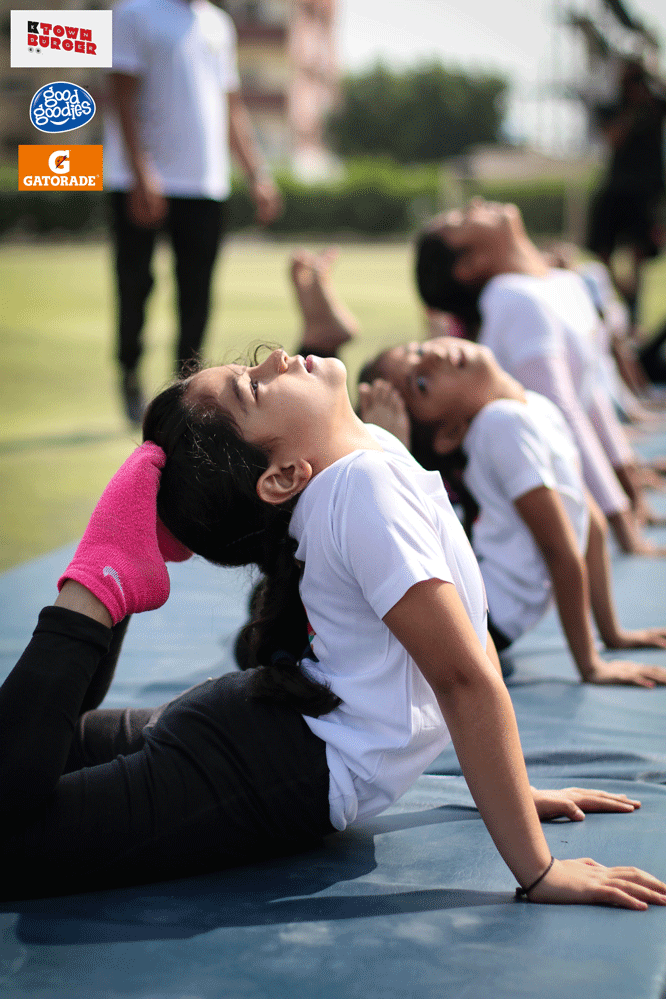 Urtaay Sitaray 
The girls were here to compete in Urtay Sitaray an all-women's gymnastics competition. Arranged by Imkaan Welfare Organization, the organisers had invited judges from the Sindh Gymnastics Association of Pakistan to oversee the event. The stands were dotted with proud parents of the competitors as well as supporters and well-wishers of sports and gymnastics in Pakistan.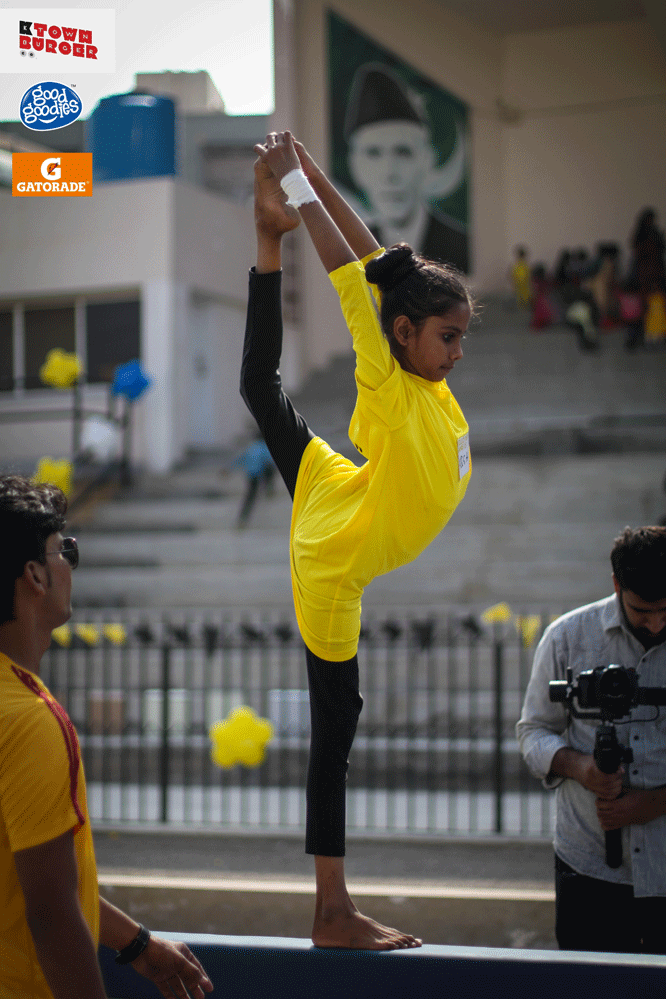 Participants
Several schools from Karachi participated in the event which provided a platform for amateur gymnasts of different skill levels to experience a competitive event. It also brought together  gymnasts from diverse backgrounds on a common ground. The young team from Khel, a part of the Imkaan Welfare Organization in Machar Colony, were prominent in their bright yellow tunics. They competed against children from the Kiran Foundation, Beacon Askari Secondary and O'Level School, Foundation Public School, Wisdom House, and Little Gymnasts.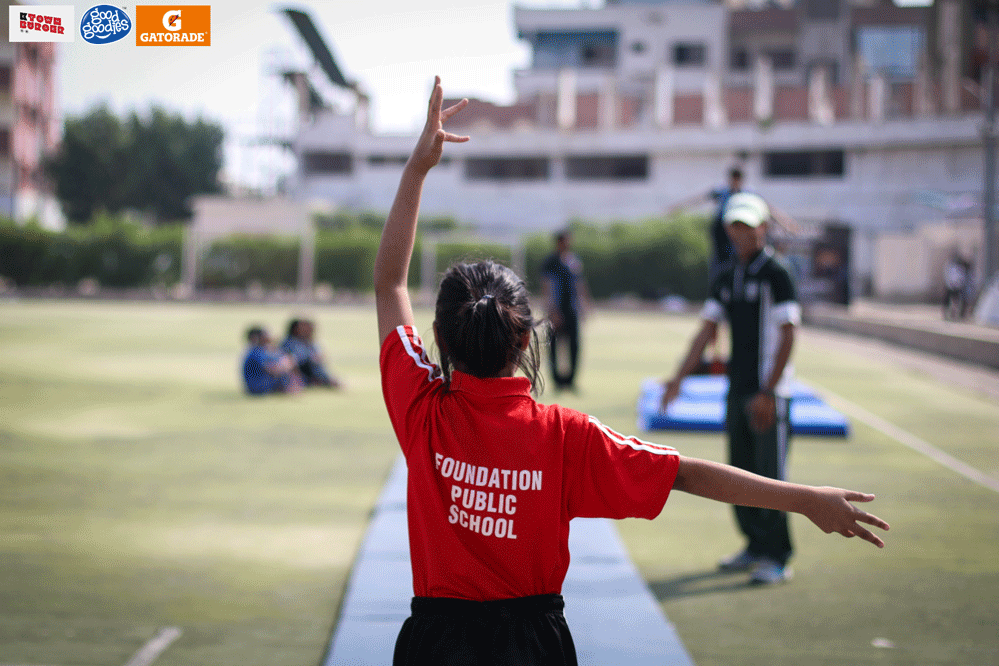 The event kicked off with a gymnastics display by the boys from Khel and the girls of Little Gymnasts. As the events unfolded, the  young gymnasts demonstrated their skill on the balance Beam, vault and floor.
Sarwat Gilani, one of our favourite celebrities who is in the forefront when it comes to supporting social causes, especially for children, was chief guest at the event.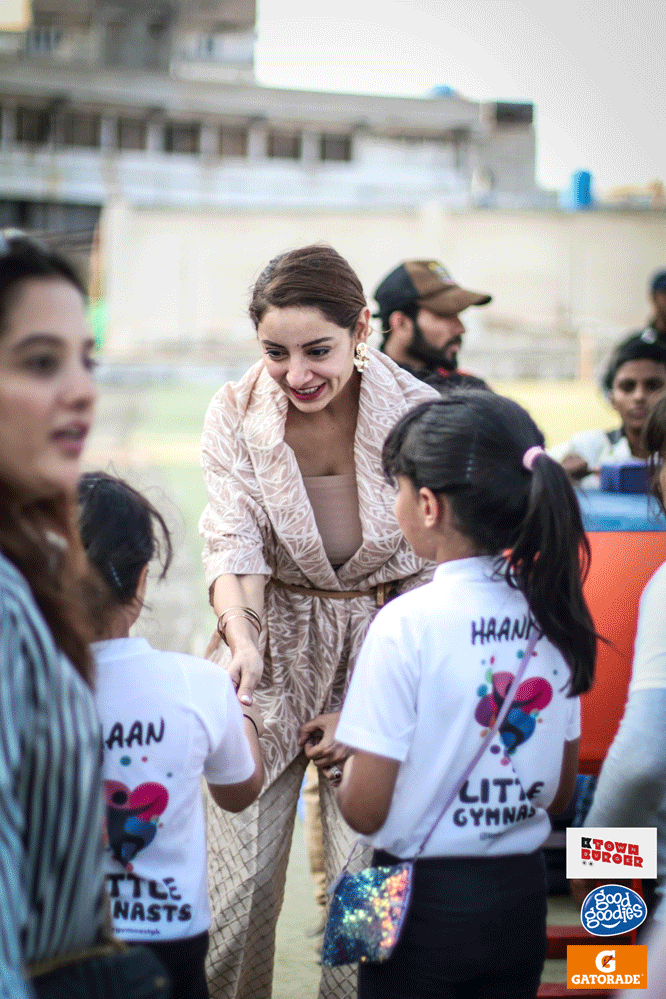 The flushed and happy faces of the participants and the healthy spirit of competition that had adrenaline soaring was proof enough of the event's success. Sports is a tremendous equalizer besides being essential for physical and social development in children. Sporting events such as Urtay Sitaray play a huge role in promoting sports and keeping interest alive. And it would be wonderful to see more schools participating in events such as this in the future.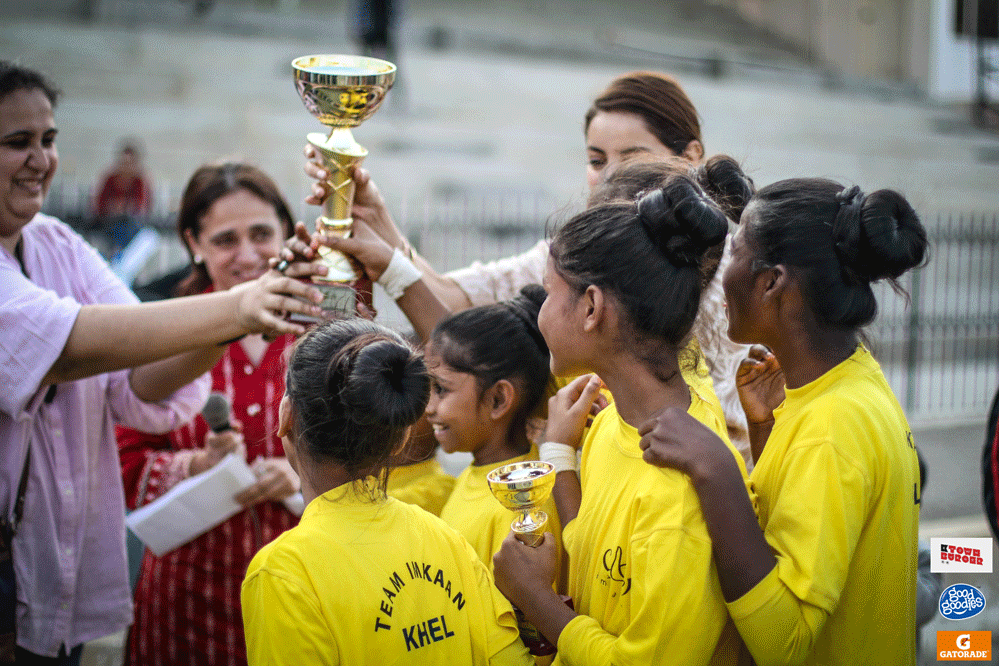 Schools would do well to invest in gymnastics coaches since the sport requires minimal equipment and is excellent for children's physical development.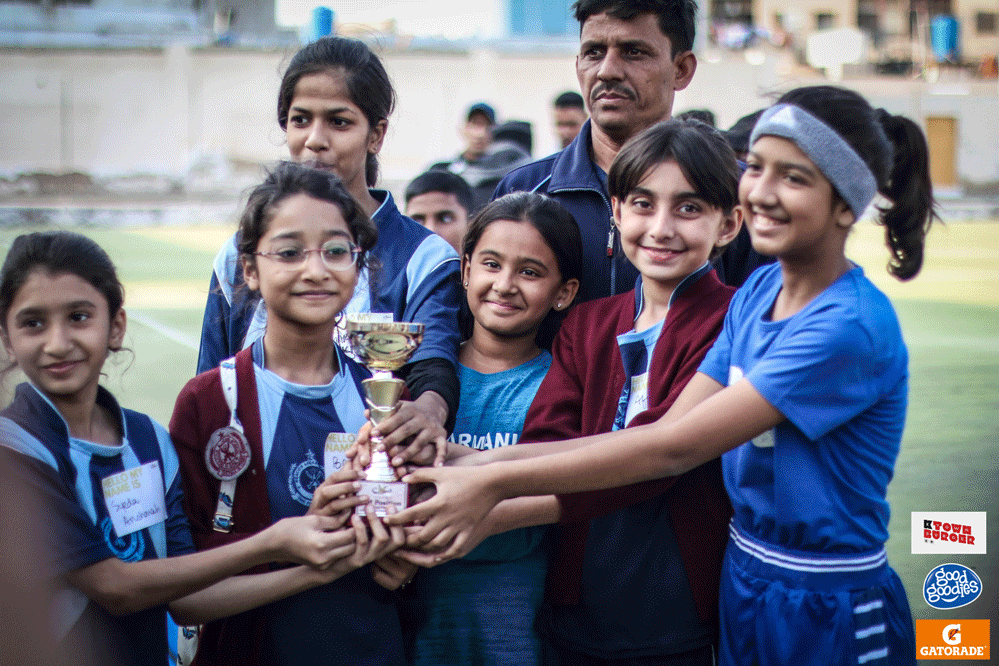 Imkaan Welfare Organization and Khel
Imkaan is an organization that was founded on the tenet that each child not only has the right to live but to thrive. Based in Machar Colony, the largest slum in Karachi, it focuses on education, recreation and healthcare for children.  Through the Khel initiative, Imkaan provides the children of Machar Colony with a holistic education that also caters to their emotional and physical well-being.
For more information regarding the future of Urtaay Sitaray and Imkaan's projects, please visit imkaan.org.