We love our loyal readers and they obviously love us back! It was great to hear from one of them; the charming and talented Simi Nadeem who invited Team HomeLoveLifestyle to visit her. On a sunny afternoon, we made our way to her vibrant family home, bursting with color, boho collectibles and precious mementos.
Tell us about your décor inspirations?
Morocco was my main inspiration. I love the bohemian, laid back vibe. I have travelled to Turkey and Greece and picked up many things on my visits.
My kilims are some of my most prized possessions and I have been collecting those for years.
Did you design this house yourself?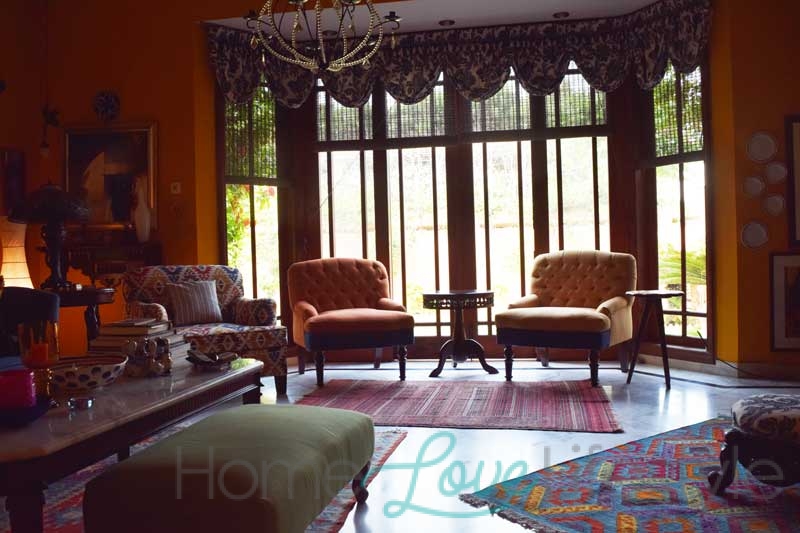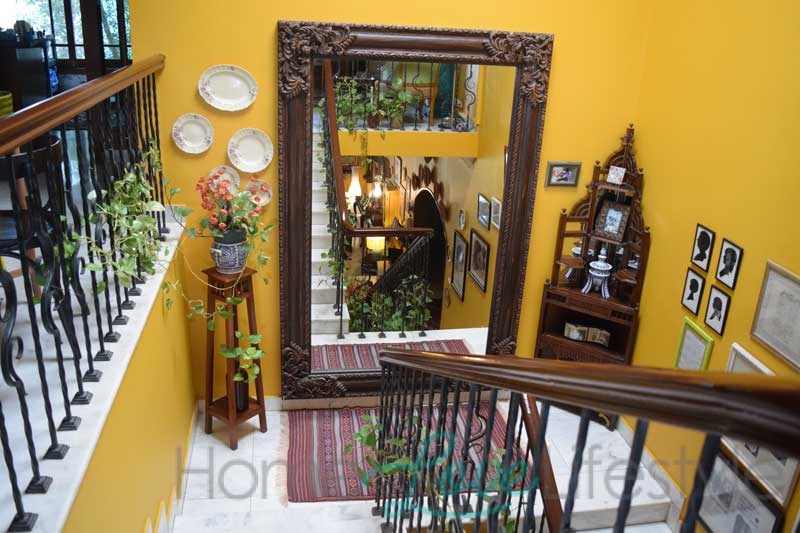 We had an architect from Lahore, but we told him what we wanted. A light, airy family home with lots of windows and open spaces! The living room and kitchen were the most important areas.
That's what we use the most. The drawing room is quite small because we don't entertain formally very often.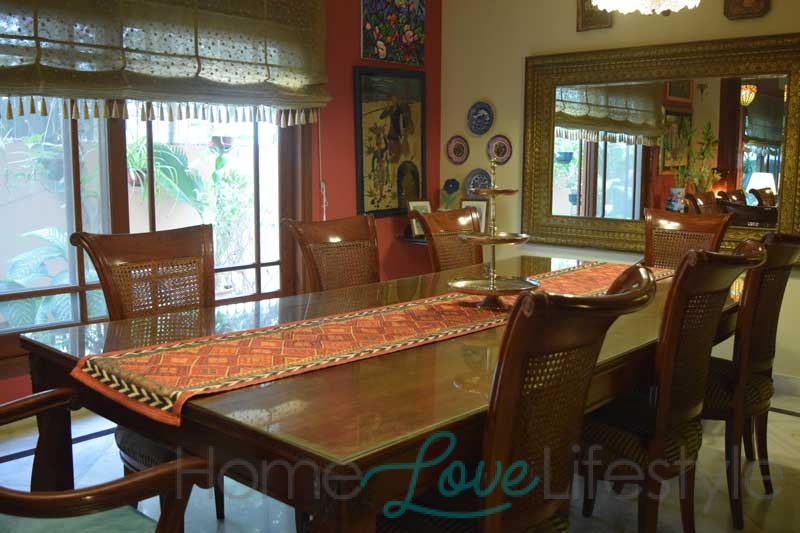 What is your favorite space in the house?
The living room for sure. We love to sit near the windows, have tea in the afternoon, watch TV. It's the heart of the home!
Another favorite spot is my reading nook upstairs. From here I can keep an eye on the hall downstairs, plus read my books and play music.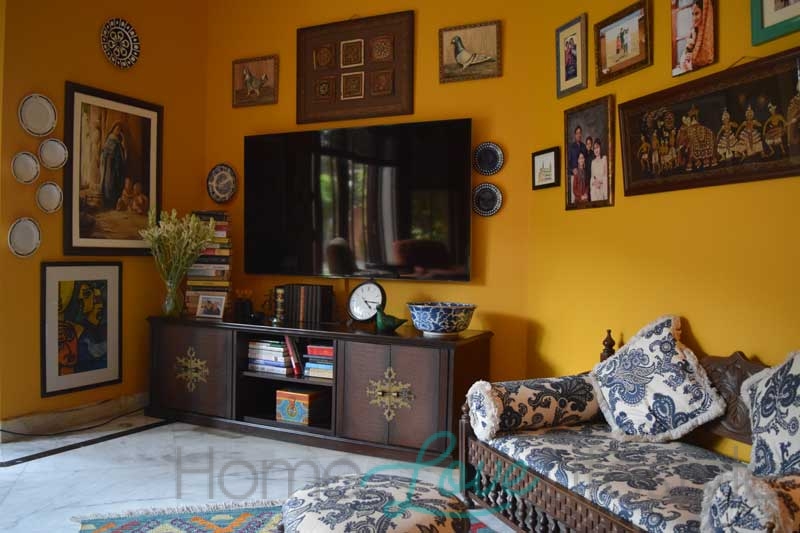 Any favorite pieces of art or furniture?
There are so many…plates from my Jahez which I have displayed on the walls. Also plates from my mother in law's collection which are also displayed. There is an antique cupboard that belonged to my husband's Nana which is from India.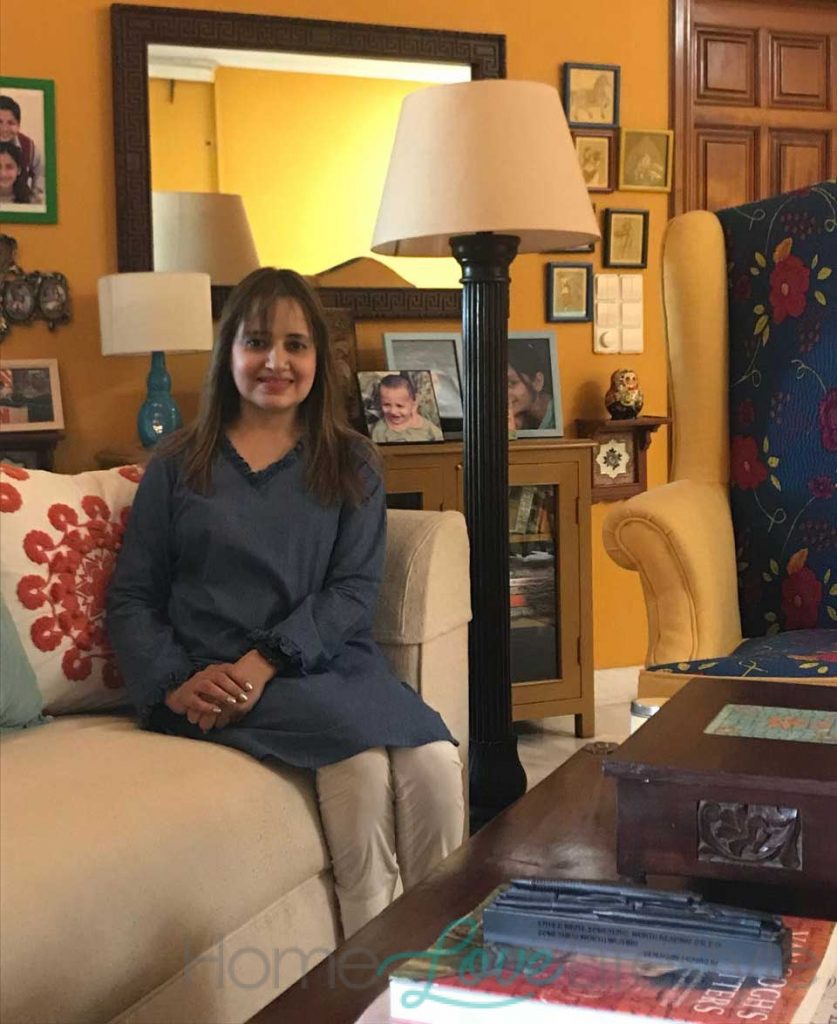 The kilims which I have collected over the years! Mostly bought in Karachi, but some from Islamabad and Istanbul as well. I love the rustic aesthetic; don't like the silky carpets that other people love. I buy furniture from all over as well, antique shops, online and exhibitions.
Your home also has a lot of family mementoes, how do you incorporate that into your decor?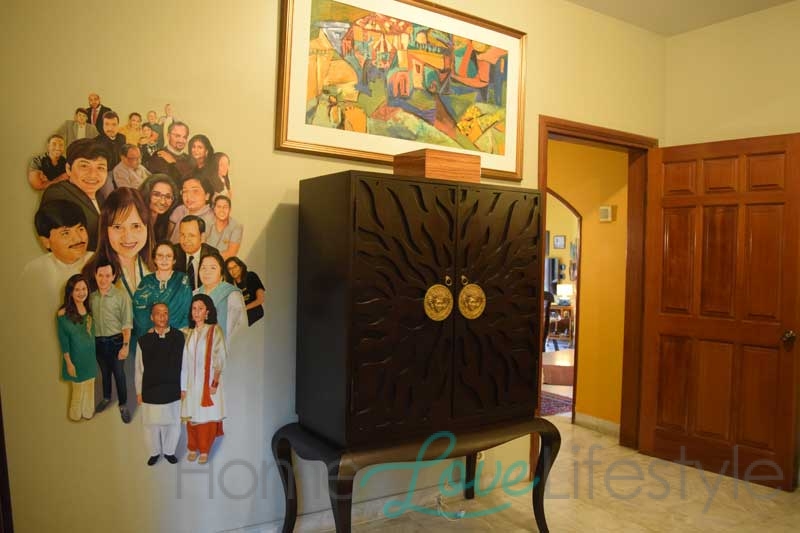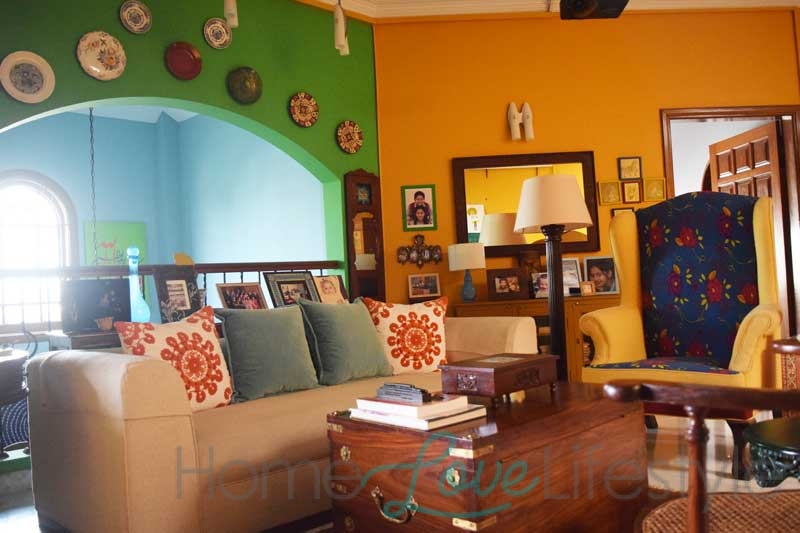 Well I have added paintings that my daughter (an Indus Valley graduate) has made on the walls. Rowing medals my son has won in frames and also family pictures and art everywhere.
I also commissioned an artist to paint a mural of my family on the study wall. This includes members of the family plus staff, like my driver and cook who have been with us for years.
How does your home reflect your lifestyle?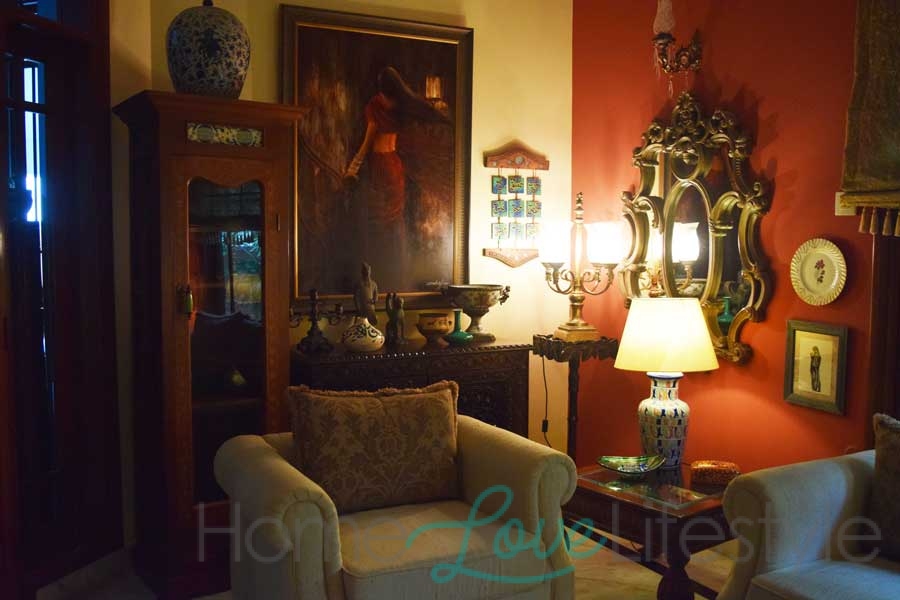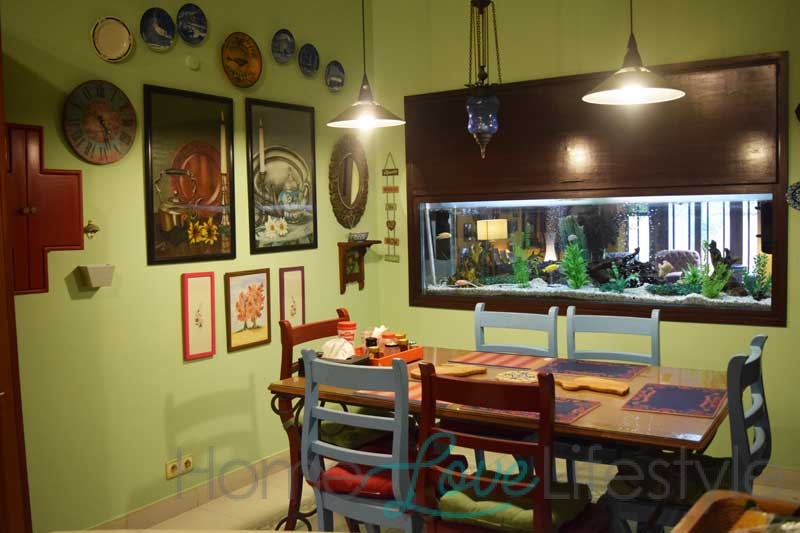 We entertain a lot and use all the living room space and kitchen too. Usually people enjoy the casual vibe, the terrace and the open plan. They feel at home even on a first visit.
The kitchen is part of the entertaining area as well and is easily accessible from the living room. My husband loves to cook, so there is an AC there too. He usually makes pies, especially in winter.
You obviously have a great design sense, have you considered it as a profession?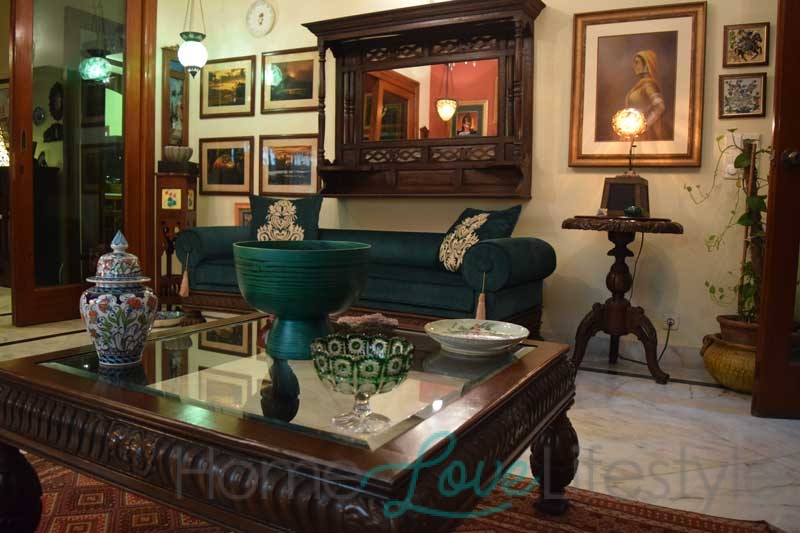 No, but friends have asked me to help design their homes. Do up the living room etc. Most people are scared of color (she laughs) so I advise them, help them choose furniture. I love decorating, it's my passion!
It was a pleasure visiting this colourful family home!