Abu Dhabi is the home to one of the largest and most beautiful mosques in the world – the Sheikh Zayed Grand Mosque. In the capital of the UAE, the project was conceived by the visionary Sheikh Zayed bin Sultan Al Nahyan himself; as a way to combine the many styles and facets of Muslim architecture in one.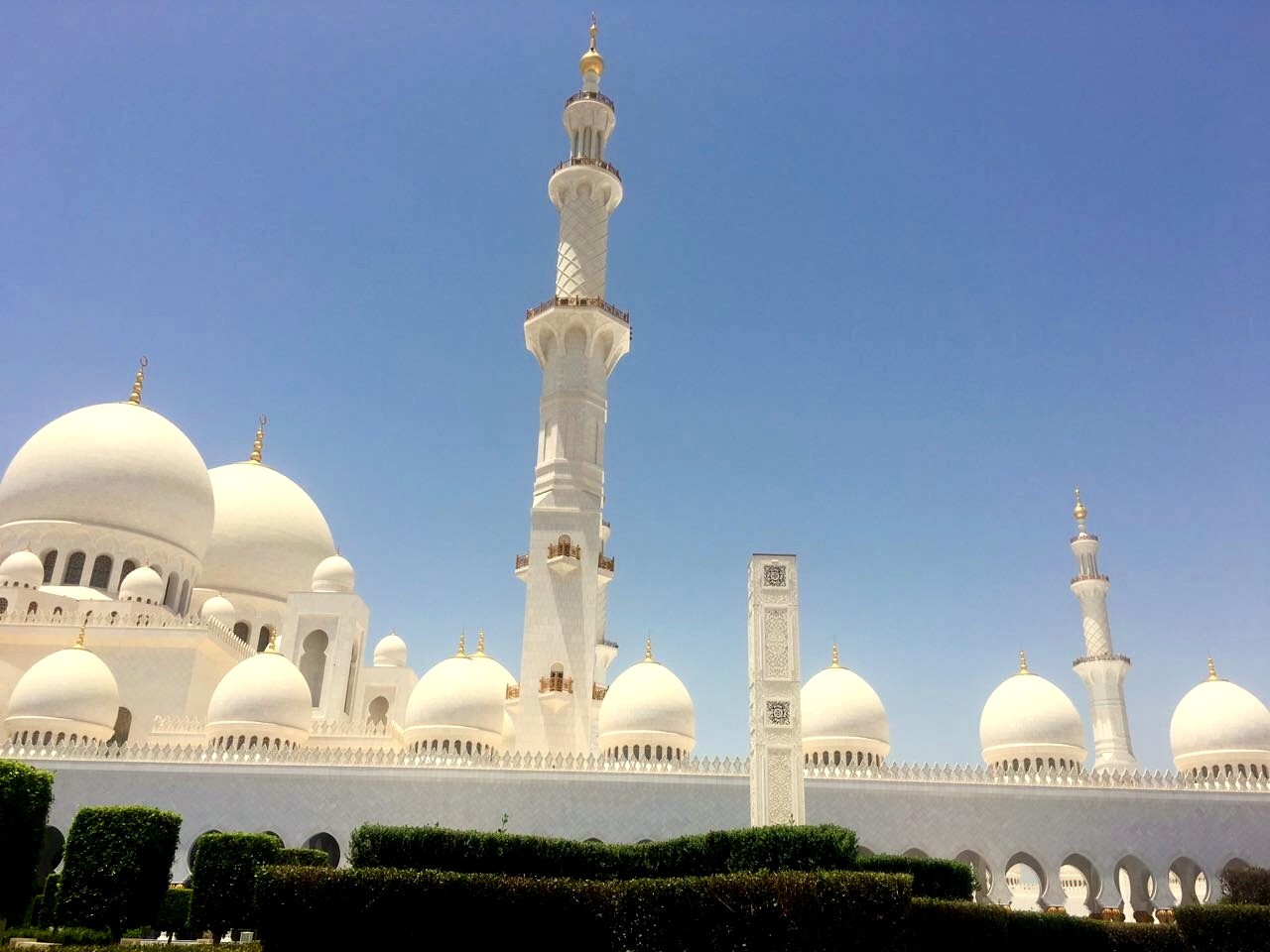 On a recent visit to the city, we were lucky enough to see this architectural gem. On a warm summer day, the mosque was a vision in white silhouetted against an azure sky. It's a landmark that can be easily be seen and appreciated from afar, because it has been built on an elevation.
The Sheikh Zayed Grand Mosque was completed in 2007 after 9 years of construction. It was designed by a renowned Syrian architect named Yousef Abdelky. The very first ceremony to take place there was the funeral of the founder, Sheikh Zayed who was also buried close to the mosque.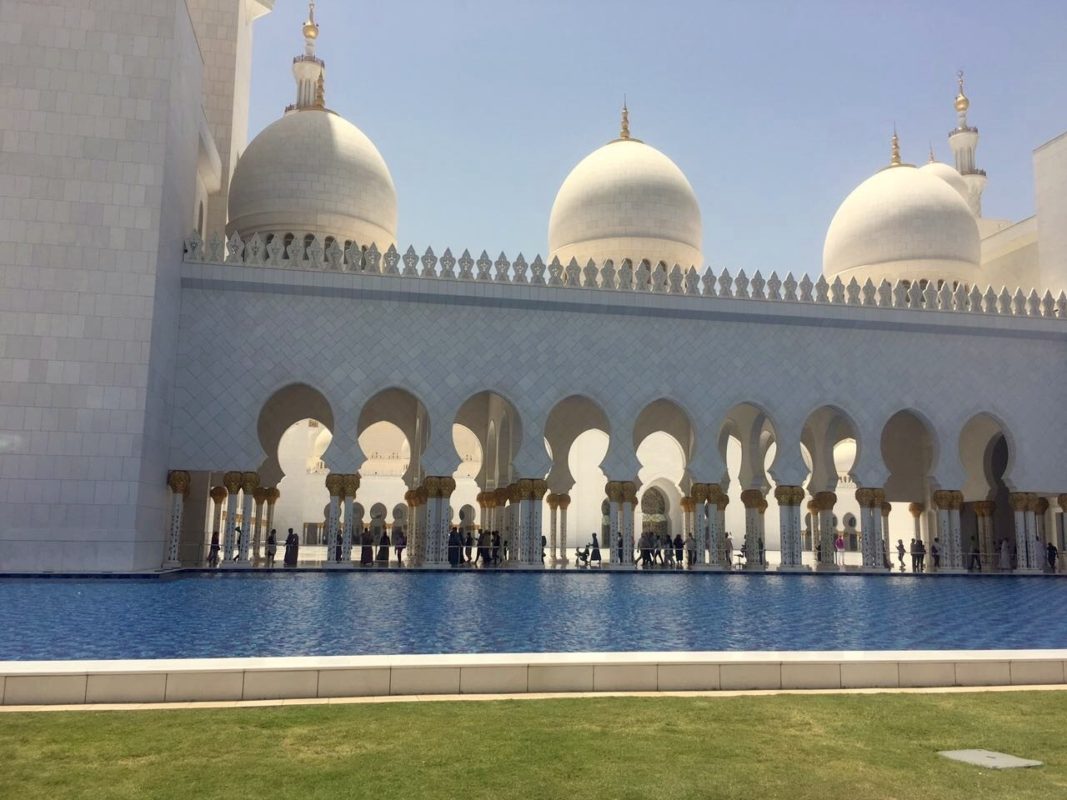 A Breathtaking Sight
The Grand Mosque can hold up to 40,000 worshippers and is renowned for its pristine beauty. It is home to 82 domes (the central one the largest mosque dome in the world), and chandeliers gilded in 24 carat gold.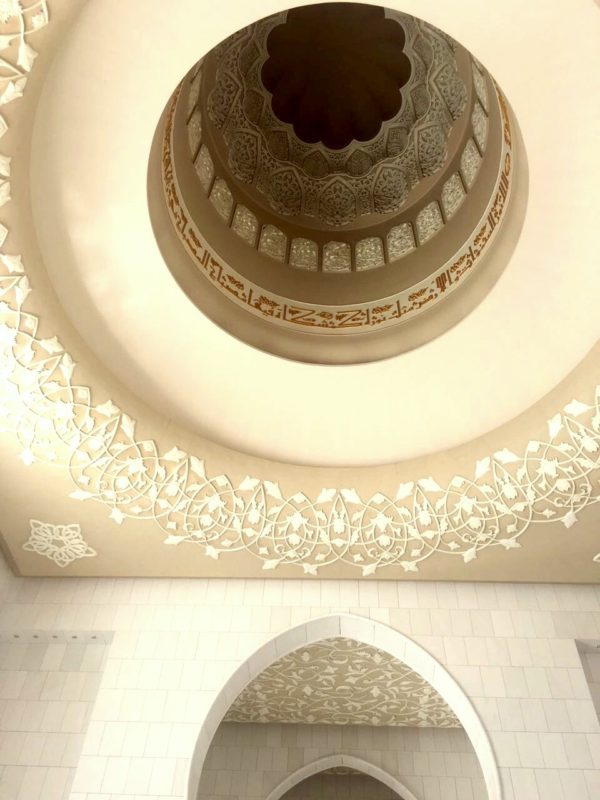 Beautifully decorated marble columns set with mother of pearl inlay enthral the eye. It also boasts a unique mosaic courtyard and the world's largest hand-knotted Persian carpet which is over 60,000 sq ft and took 2 years to complete.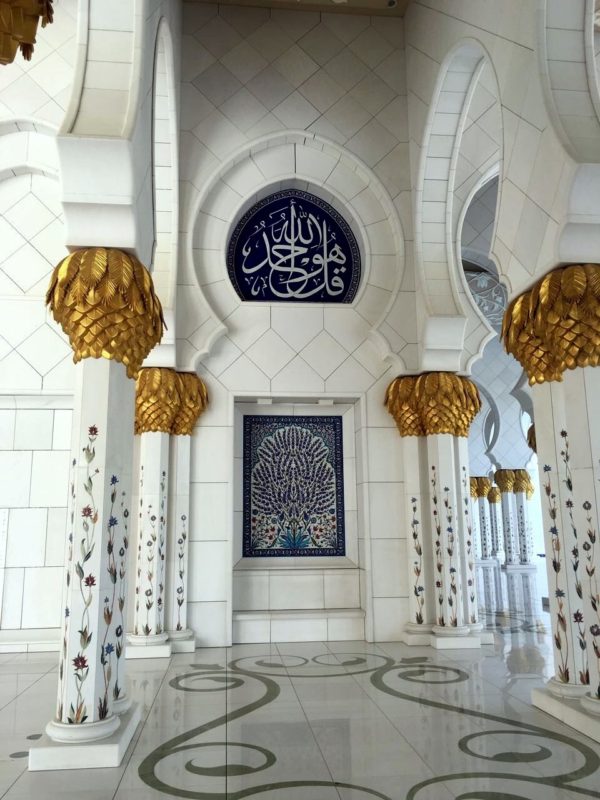 In addition the focal point of the main hall is the gargantuan chandelier. At 10 meters in diameter, 15 meters in height, the chandelier weighs 12 tons. It is the second largest mosque chandelier in the world and in the rest of the mosque. Smaller but equally impressive chandeliers also provide illumination. There is also a unique lighting system reflecting the phases of the moon on the outer walls. This creates a unique and ethereal beauty at night.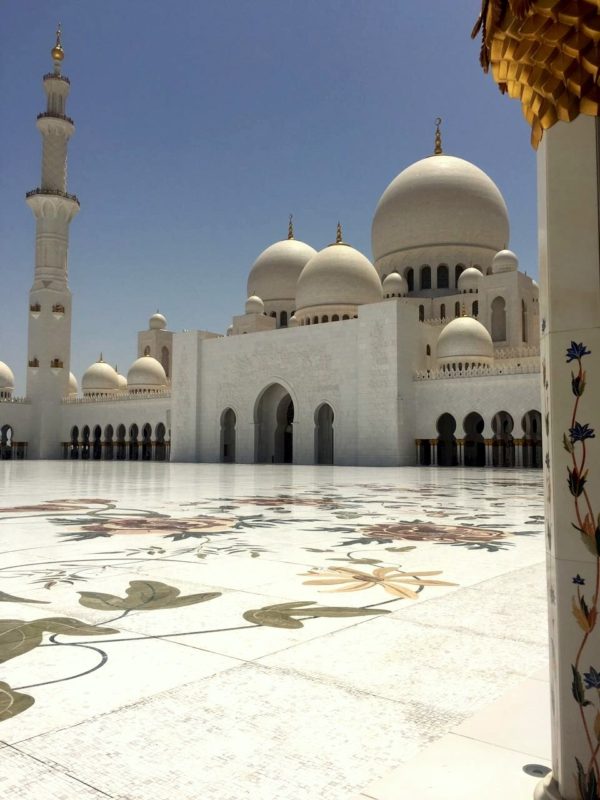 The architecture reflects the perfect amalgam of Muslim art and draws inspiration from Arab, Mughal and Persian mosques. The floor plan and the domes are inspired by the Badshahi Mosque in Lahore. The arches emulate Moorish buildings and the minarets and columns are part of the Arabic tradition.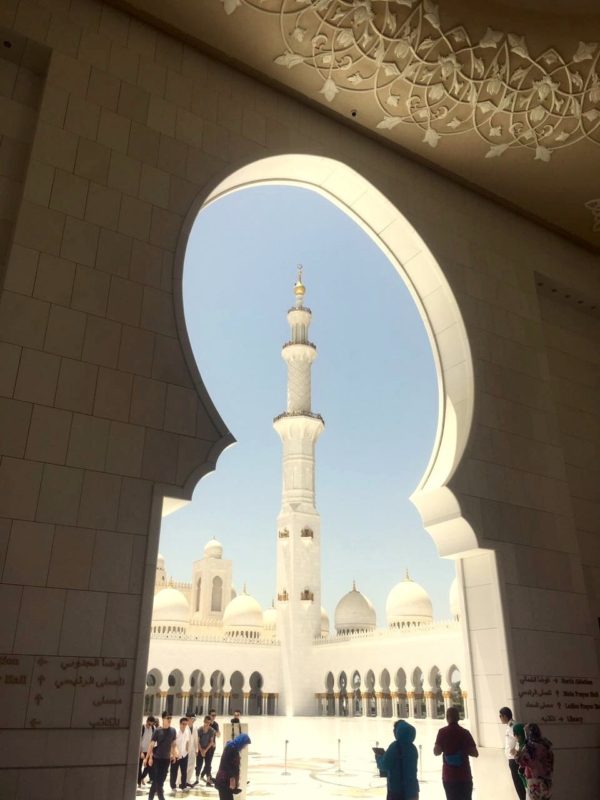 An awe-inspiring sight, it is as popular with locals as it is with tourists and one of the most visited sites in the world!