Six Senses at Zighy Bay is renowned for its scenic location and world class facilities. Located on Oman's beautiful northern Musandam Peninsula, it's a picturesque 2 hr drive from the hustle & bustle of Dubai. The setting is what draws one to Six Senses! With dramatic mountains that lead to an expanse of secluded beach with clear waters. You can park your car and be driven up a hill and then down to the resort or you can paraglide down to the hotel (how cool is that).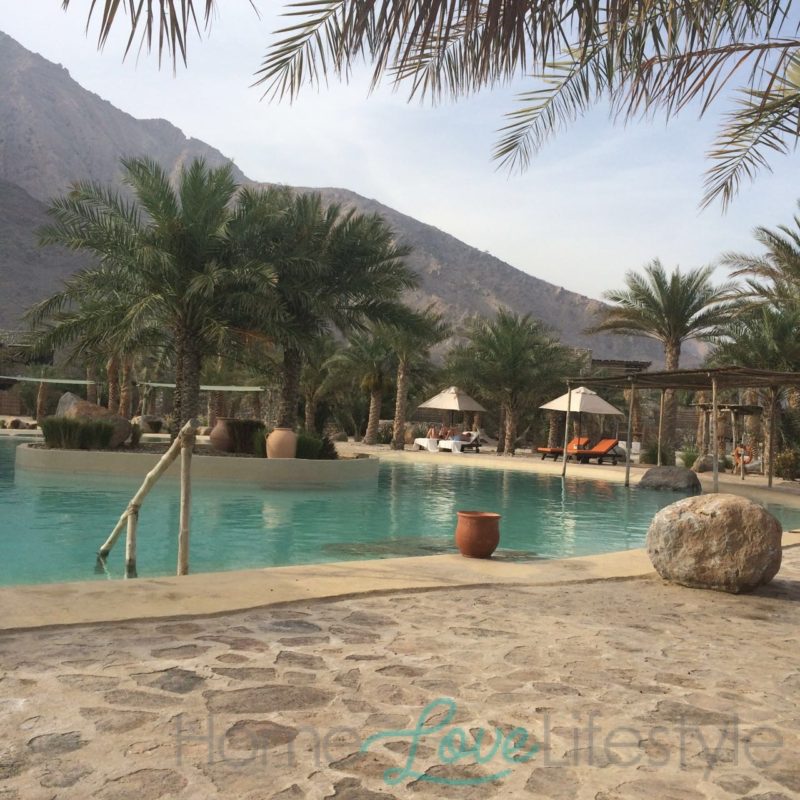 When to Visit:
The best time to visit is from November to April, when the weather is perfect. You can enjoy activities such as hiking, biking, and excursions. We visited in March and it was the perfect time to soak in some sun and then unwind in the world famous spa or your own pool (each villa has one).
What's different about the Six Senses Resort at Zighy Bay?
The resort offers the visitor a chance to really enjoy a local aesthetic with mud walls and a rustic charm, yet in 6 star comfort!  It's like visiting an authentic village with its quaint villas and secluded beach, creating a real sense of community that feels true to the Omani culture. It has a sophisticated simplicity that is really soothing to the senses.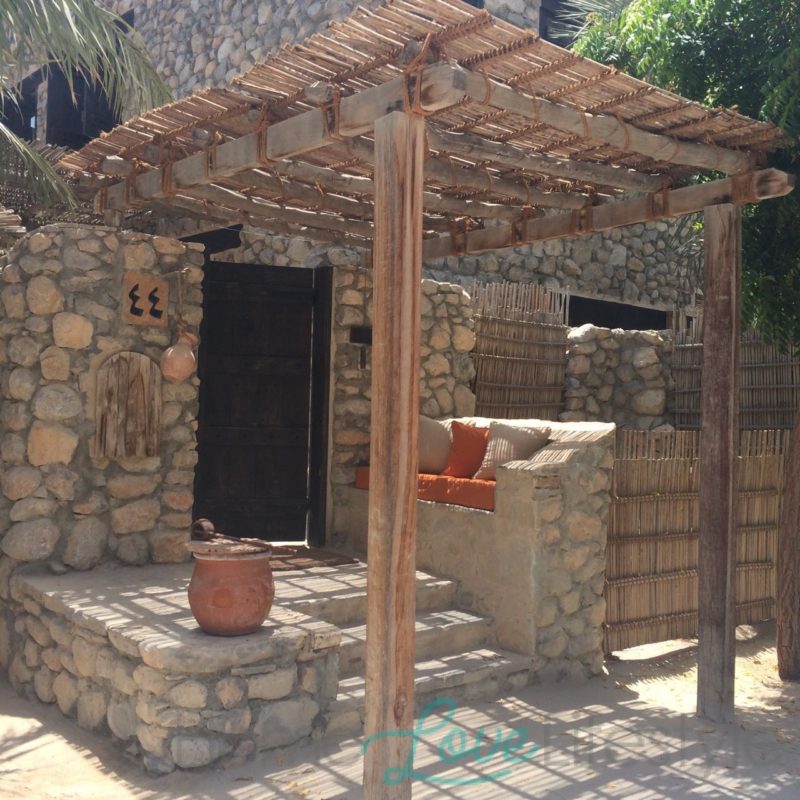 Adventures Await
Zighy Bay's unique location offers you a choice of adventure and activity. These include paragliding, mountain biking and swimming. I'll admit all I did was a few lazy laps in the pool, but others enjoyed a bunch of fun activities and made the most of the visit.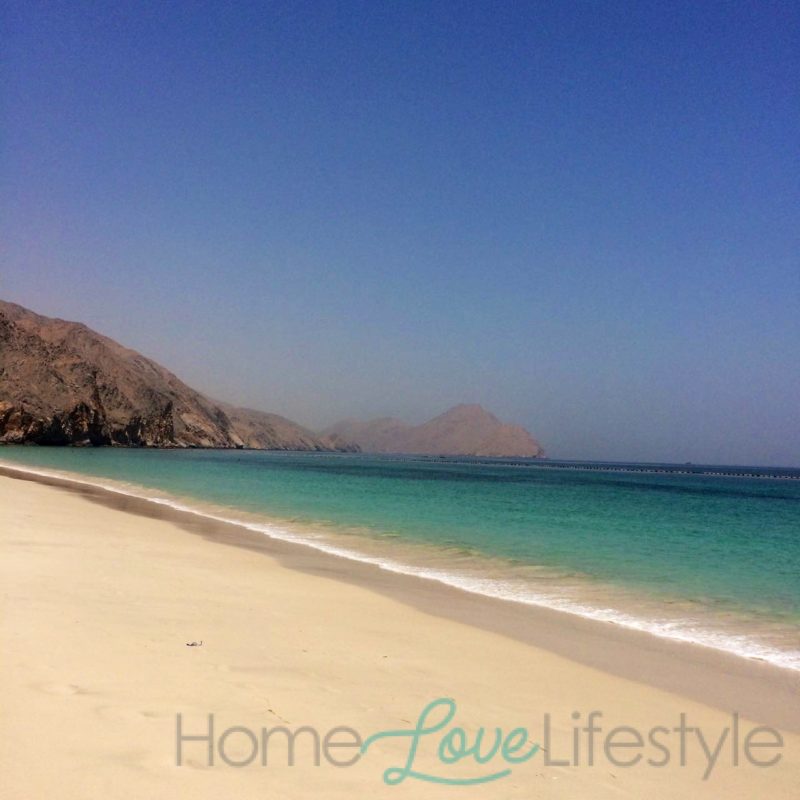 Snorkeling & Diving
For sea lovers there is diving, snorkeling and fishing in the crystal clear waters of the bay. You can take out a boat or Dhow and cruise the waters or enjoy a Bedouin style family dinner on the beach or watch a movie.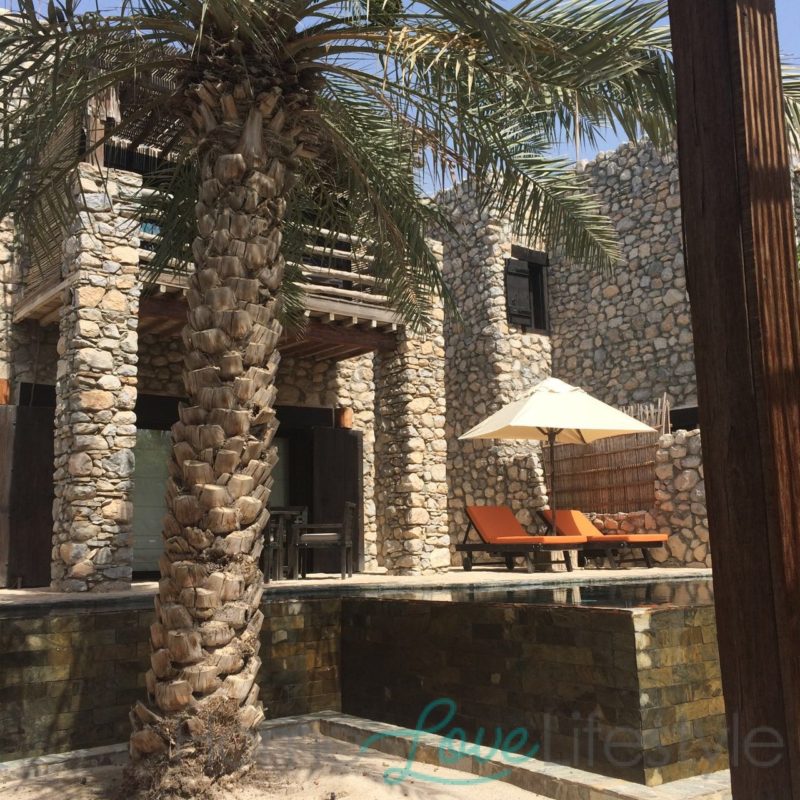 Family First
A family vacation is only fun if the kids are happy. The resort offers Kids Club for children ages 4-10 with many activities to fill their day. From water-sports & treasure hunts, to learning about local history and Arab culture there is plenty to do. Teenagers can enjoy hikes or learning archery and raft building.
Foodie Heaven
It's fun to explore the Organic Garden and enjoy the fresh produce in tasty dishes. Here you can pick the ingredients before learning about the local cuisine. Or you can enjoy fine dining with a choice of cuisines in the restaurants or order in the comfort of your plush villa with the help of your own butler (heaven).
You will definitely return home rested and refreshed and with a determination to return here as soon as you can (when your wallet allows or your soul demands a break)!