New York style can be both elegant and edgy. In a peaceful corner of Westchester, New York a Pakistani couple; an artist and a management consultant have created an oasis away from the hustle and bustle of New York City. Renovating an old house, they have transformed it completely, but retained elements of New York style in their home.

In the artist's own words, the design philosophy behind the décor of the living room was:
"Living in a big city like Karachi or New York can sometimes feel like sensory overload. To bring peace to your home it makes sense to reduce the visual to the most simple and serene. The presence of Water, Earth, Air and Fire, the four elements, in our recently renovated house in New York, consciously evokes a sense of harmony. The spaciousness allows individuals to breathe deeply, exhale and relax!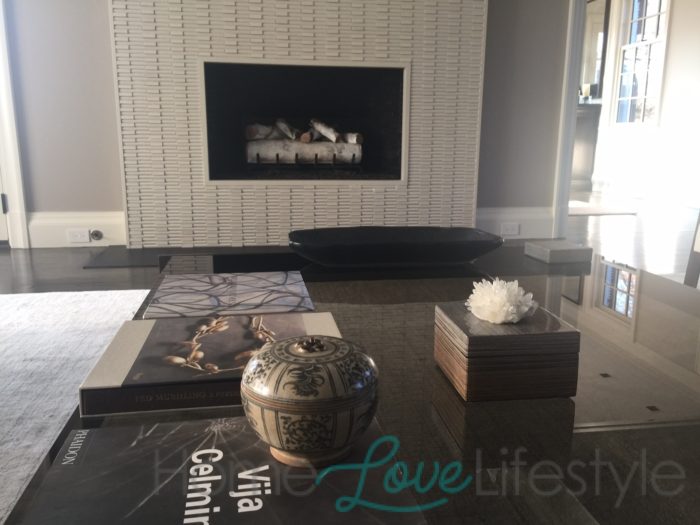 In the house the cascading waterfall fireplace which occupies a cavernous living room is made of unglazed Japanese tile. Naturalistic Birch logs further a feel of being in a forest. The organic forms are echoed in the acrylic table in which charred wood looks like it is suspended in water in a fast flowing icy cold river. The bronze monolith of a side table in the shape of a mountain is also a rumination, on the vastness and grandeur of nature; brought inside to contemplate as if in a Scholar's Study in Medieval Japan.
Style & Substance
The human hand "making" and the forms "found" in Nature are intertwined in the objects and furniture throughout the room. There is intricately painted Angkor style pottery as well as precisely honed tables of brass. A papier-mache box with a talismanic rock crystal complete the look.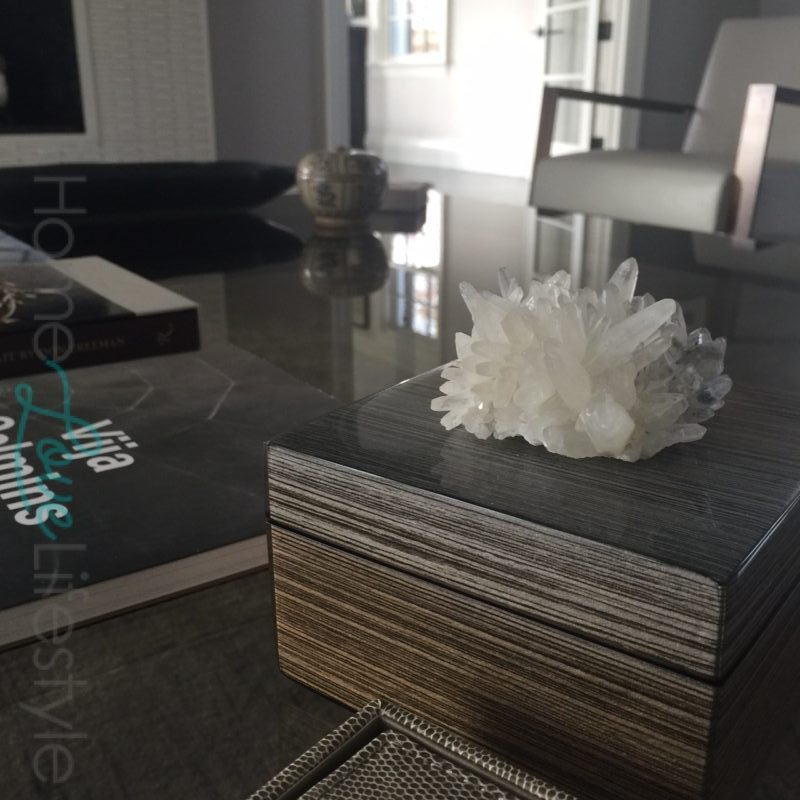 Textures are introduced by pebbled cloth on sofa and a simple carpet of repetitive linear design which itself harks back to raked stone Zen gardens.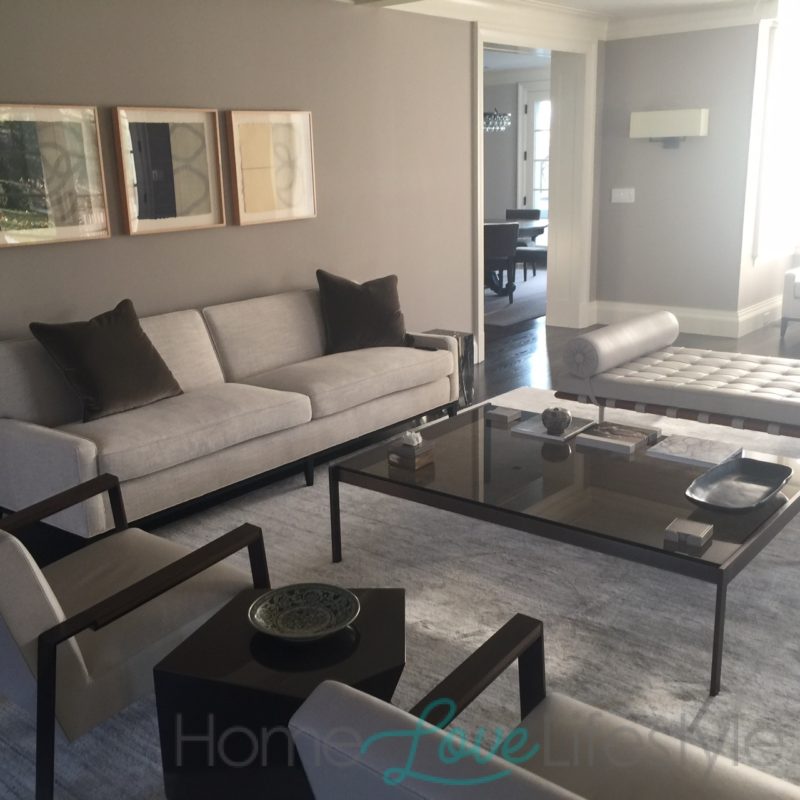 There is simplicity but also opulence, conveyed by the use of the richest of leathers and fabrics in the palest of shades. They are juxtaposed in this interior to create a daily ritual bringing peace and harmony into your world."