A desert getaway so close to Dubai; that's what the Bab al Shams Resort offers the lucky visitor! Bright lights, slick city and endless shopping, that is what Dubai means to most of us, but when the malls begin to pall and I need some down-time, I love to visit a desert resort that's only 45 minutes away from the city centre!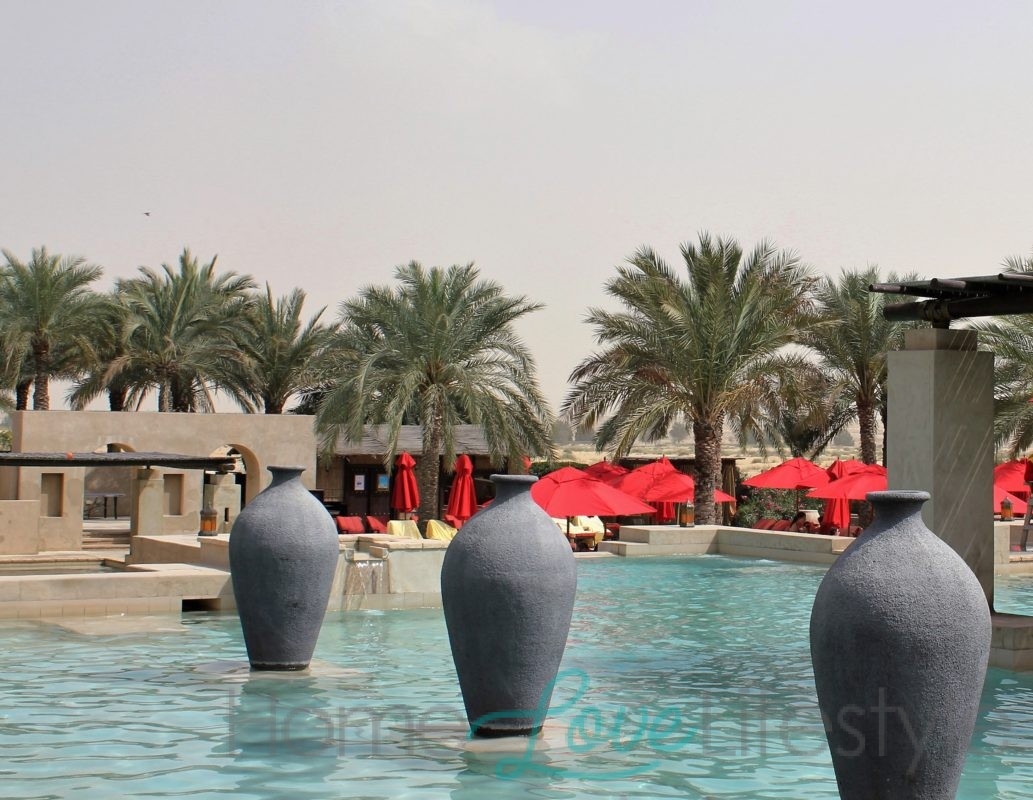 To experience true Arab style architecture in a dune setting, Bab al Shams ticks all the boxes.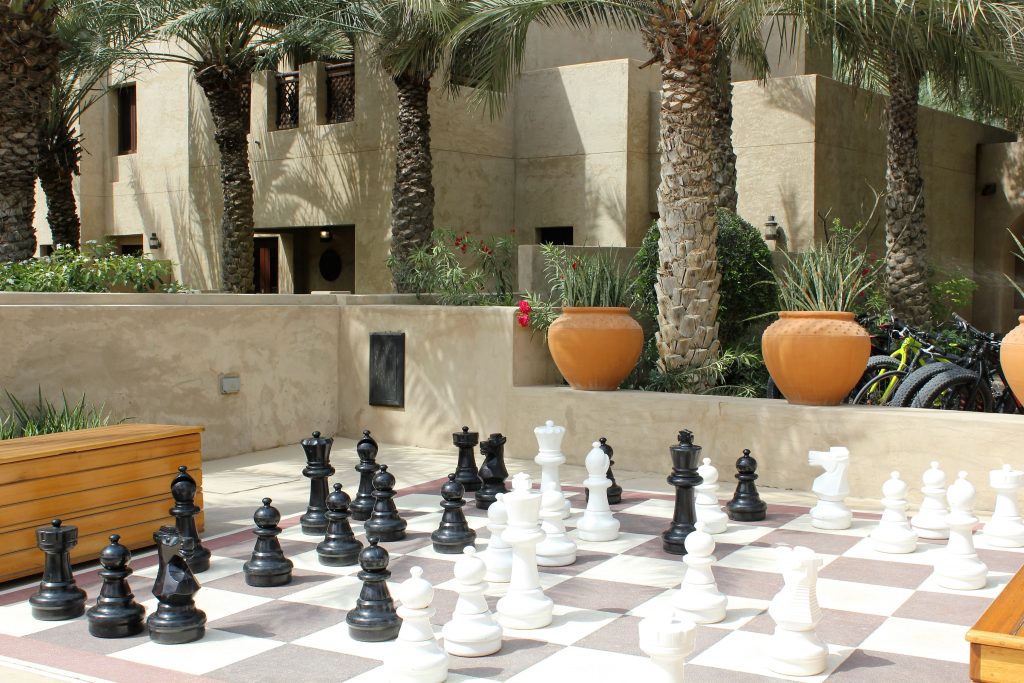 Perfect location
Set amongst rolling dunes, the resort is an oasis of green. With its fortress architecture and relaxed vibe, it does luxury just right. You can be as luxe or as laid back as you like. So dress up or dress down, it's your choice.
Amazing Facilities
There is everything you expect from a world class resort and then some. The pools are just right for a relaxing swim or tanning session. The spa offers you a choice of couples or individual massages. There are desert safari options, camel and horse riding and even archery on offer.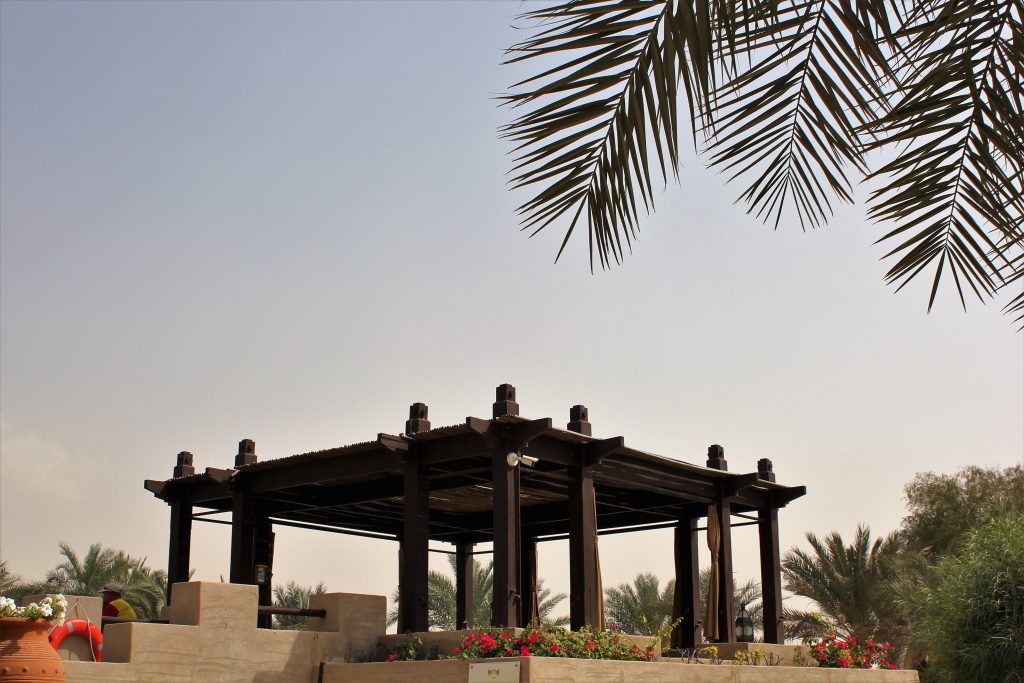 Dining ala dune
No resort worth its salt stints on good food and Bab al Shams is no exception with 8 restaurants to choose from. Their lavish lunch buffet is legendary. We always aim to arrive in good time to get the maximum benefits. The rooftop terrace is the place to be; to see the sunset and to enjoy live music, but there is also an excellent Indian restaurant and a pizzeria as well.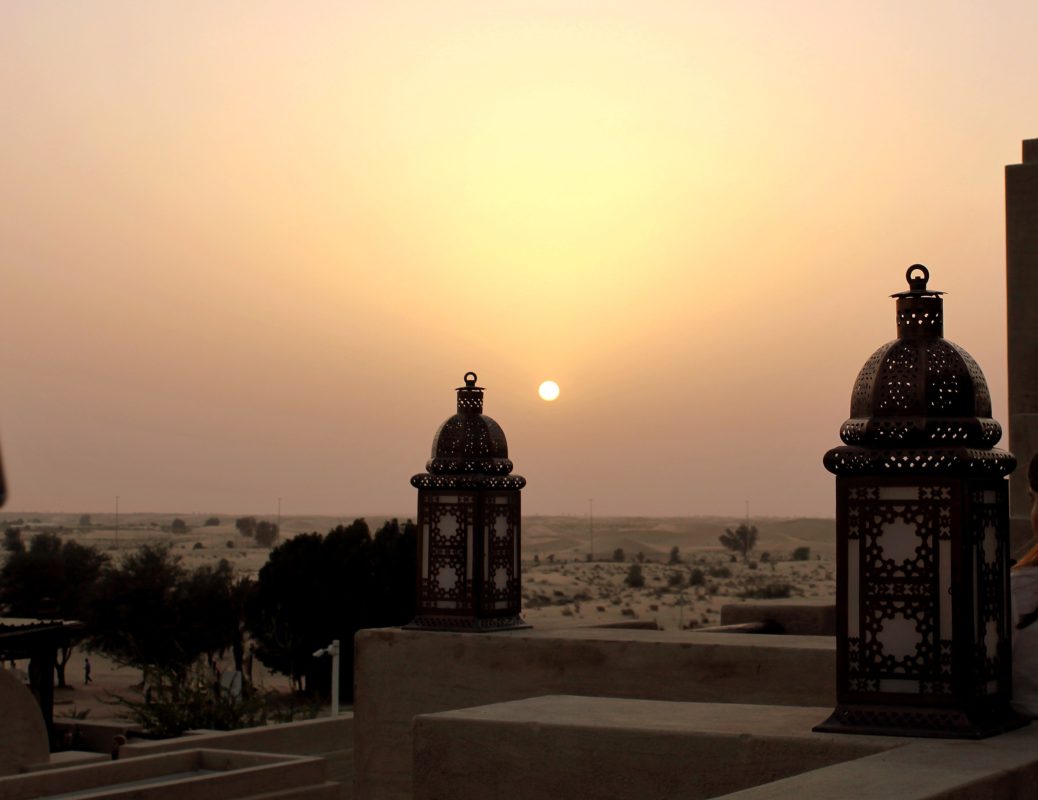 Perfect for families & couples
Want to entertain the little ones or planning a second honeymoon? Either ways you can enjoy the sights and sounds of this gorgeous desert gem. The rooms are sumptuous and perfect for getaways.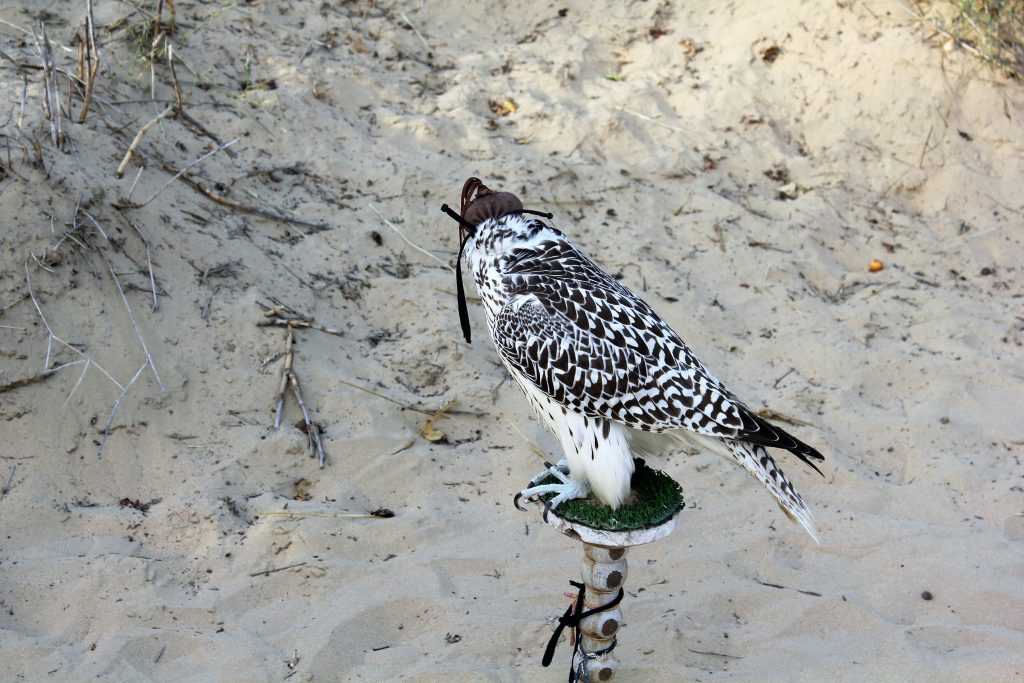 To stay or visit for the day
Best of all you don't have to check in, to enjoy all these great facilities. An overnight stay in their lovely rooms is fab, but a day pass is also a great, affordable option. Swim, dine and enjoy the camel rides and falcon show on offer.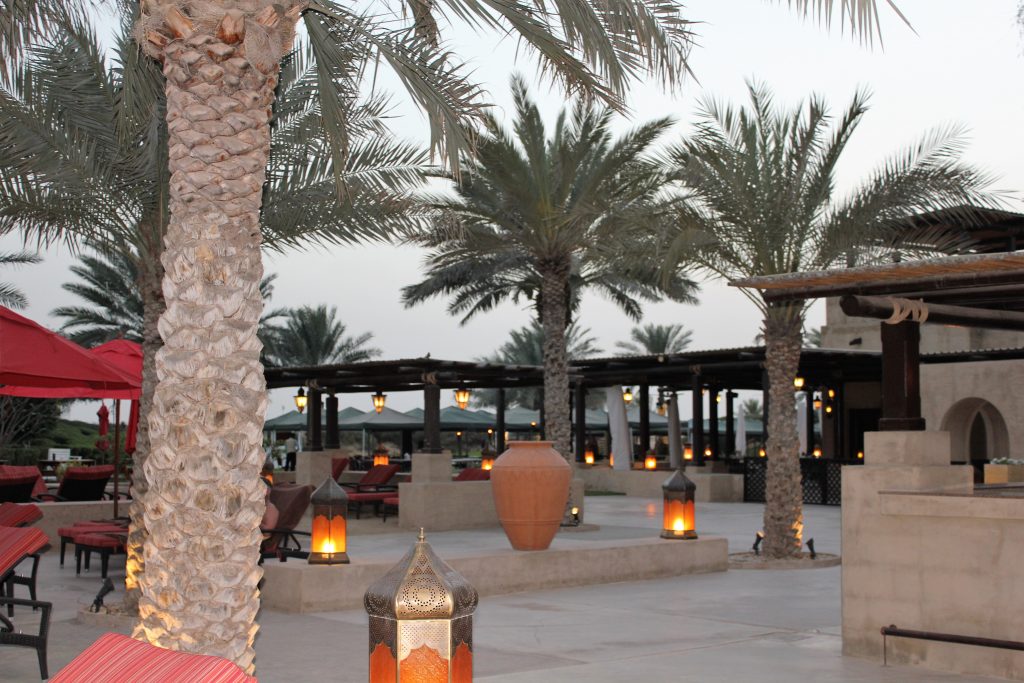 Then when you're ready to hit the shops again, the city will be just a short ride away.